Attracting the best and the brightest people to join your company is the goal of any good leadership team, but finding those people requires serious creativity in your recruiting efforts. Employers use many different methods to find, recruit, and keep talent, yet most of the organizations are using the same old traditional methods of recruiting.
Here are 5 most unique recruiting strategies to recruit effectively -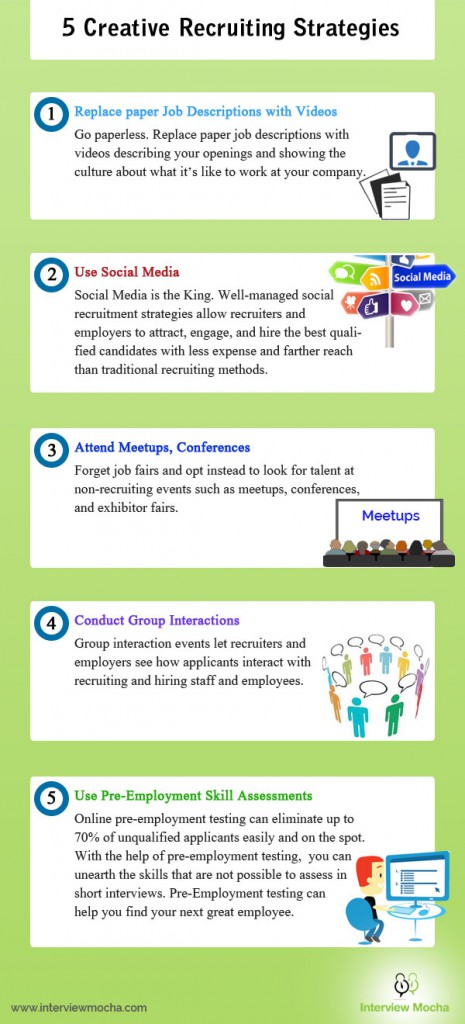 Whatever you do, the thing is to ensure that you look for a good "fit" between the candidate and your organization. And you can surely hire the right candidate with these five creative recruiting strategies. We being a pre-employment testing software company found each strategy incredibly successful for our company and I encourage you to expand on these creative strategies to help your own company.