In a recent survey conducted by the iMocha research team the following results were obtained regarding campus recruitment issues.
This survey was conducted in 3 cities and the sample size is 125 respondents.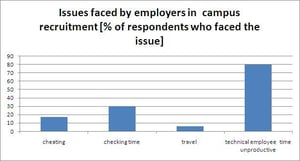 The major issues faced in a university recruitment drive are as follows
Technical personnel time used in unproductive areas
Paper checking time
Cheating issues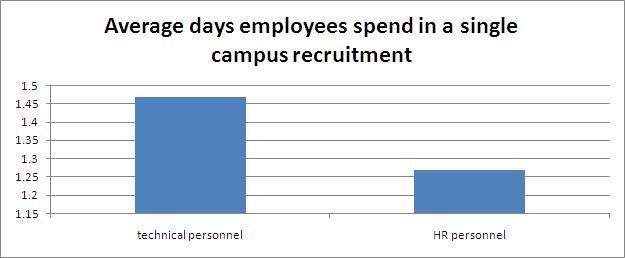 All the above issues can be resolved quite easily by using technology in campus hiring.
Technical personnel's time used up in unproductive area:
The technical person essentially spends time in interviewing and checking papers.
The first level assessment can easily be done through an online test.
Once the candidates are shortlisted they can be interviewed by the technical experts.
Checking time can now be reduced to seconds since the system knows the correct answer.
Cheating related issues
Online proctoring technology has just eliminated the need for manual proctoring through capturing window violation, time violation etc.