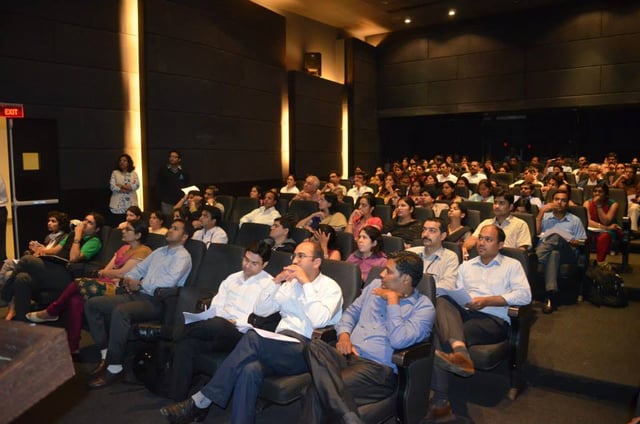 We started with the felicitation of Mr. Divyanshu Ganatra, yesterday Seminar's Keynote Speaker by iMocha's CEO Mr. Amit.D.Mishra.
Divyanshu Ganatra is a clinical psychologist, educationist and researcher.
He has collaborated on cross-cultural research with international psychologists at the University of Illinois as well as Ann Arbor, USA. He is trained in Rational Emotive Behaviour Therapy and Adlerian therapy from Malta, Europe. Divyanshu facilitates in various corporates and business schools in the areas of emotional intelligence, leadership, communication and interpersonal skills, conflict management, couple enrichment, entrepreneurial motivation and, thinking-judgment and decision making. He also conducts psychometric assessments for recruitment, self development and competency mapping.

Mr. Divyanshu Ganatra explained us about the need and importance of Assessment and how to judge someone through DISC Profiling Psychometric Assessment.
After an excellent session by Mr. Divyanshu Ganatra, we took a further step by Presenting iMocha Platform to the Audience. The Presentation was initiated by iMocha's CTO Mr. Sujit Karpe.
Through iMocha you can do Recruitment Assessment, Psychometric Assessment, Domain wise Technical Assessment, Knowledge Assessment, Sales force Assessment, Dealer Assessment, e-Detailing, e-Interview, Exit Interview, Remote Assessment.
With the Thanks giving note we ended the session with a great response by the beautiful audience.
And we look forward to do more these kind of Seminars.