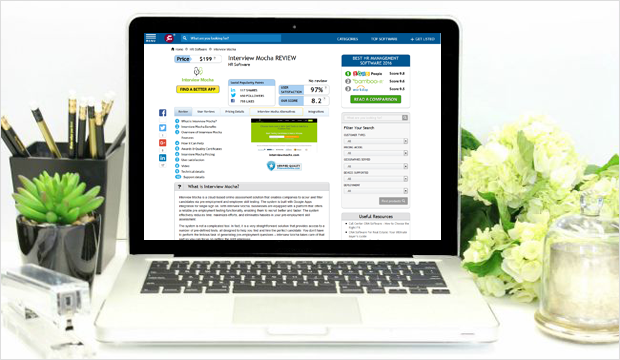 iMocha always tries to keep their customers' super happy when it comes to providing the world class online assessment software that meets the current needs of the recruitment industry. Now this was something that FinancesOnline, one of the most popular business review directories found great about iMocha.
We are proud to inform you that iMocha has been awarded not one but two FinancesOnline awards. iMocha is awarded the Great User Experience Award 2016 and the Expert's Choice Award 2016 for top HR Software products. In their iMocha reviews, FinancesOnline has placed iMocha among one of the top 50 HR Software products.
The Great User Experience certificate for the best HR Software category is given to the products who offer good user experience to their customers and the Expert's Choice award is given to the products who the B2B experts find valuable for the companies.
imcha has always promised its customers' their productivity; with 1000+ skills test to evaluate candidates, simulators, hiring analytics & insights, and tools to ease recruitment. We have worked on that promise to keep our customers super contented and super happy. Further, iMocha online assessment platform promises to commit more to an outstanding product, continuous support and more advanced features that will make the hiring managers and recruiters' life easy.
We thank FinancesOnline and accept the awards with pride.