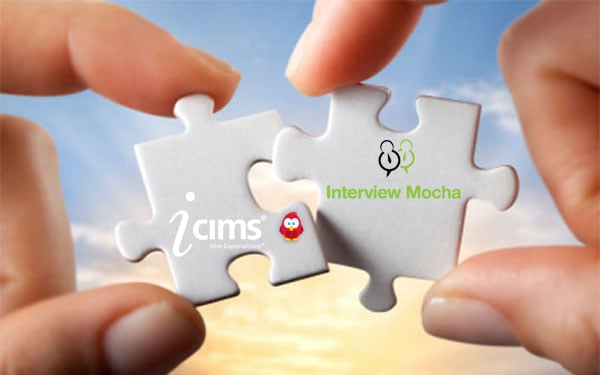 We are happy to announce the integration of iCIMS, which works as a Platform-as-a-Service framework with iMocha, online assessment tools for recruitment. This amalgamation will bring more validity, reliability, and accuracy in the applicant tracking system.
With this association, recruiters and/or hiring managers will have a seamless experience of the best software suite of solutions for end- to- end talent acquisition. iCIMS helps to manage the entire talent acquisition process, from recruiting to hiring and on-boarding, all within Platform-as-a-Service (PaaS) framework called UNIFi. Once a candidate applies for the job, it becomes a hassle free experience for the hiring managers, recruiters, and candidates. The customers of iCIMS will get a large pool of quality skill tests to choose from. If the required assessment test is not available then the customer can ask for one to be created.
Candidates will get an e- mail invitation for the relevant test. There will be auto follow up with the automatic reminder which saves time and efforts of the recruiter and the hiring manager. The candidates will get the test link which will directly lead them to iMocha's online assessment test in a seamless manner. The online proctoring and windows violation recording will save the recruiters and the hiring managers from putting in extra efforts. It will eliminate the need for human invigilation and any infrastructural need. The candidates can appear for the test from any part of the World, provided they have an internet connection. The reports are generated within 15 minutes of the test attempt. The reports give a good insight into the strengths and weaknesses of the candidate for the relevant skill. This helps in making an informed hiring decision. The scores will help the Hiring Manager and Recruiters to take the correct decision and filter the candidates better.
What this integration will do?
Strengthen the recruitment process
Eliminate manual skill testing
Lead to better hiring decisions
Candidate's experience enhancement
One-Stop solution for candidate screening
About iCIMS :
iCIMS is one of the fastest-growing and largest standalone talent acquisition solution providers in HR technology. It provides cloud-based, easy-to-use, and scalable hiring solutions. iCIMS is Platform-as-a-Service (PaaS) framework called UNIFi. iCIMS helps to attract, find, screen, and manage candidates. It has around 3,200 customers.
About iMocha :
iMocha is the #1 provider of recruitment assessment tools for job-based skills assessments in IT skills, Business, Finance, Marketing, Sales, Language, ERP, SAP, Design, Development skills and much more. The aim is to help hiring managers and the recruitment teams, with our intelligent screening solutions, so that they can spend time with only relevant candidates. iMocha has around 1000+ delighted and satisfied customers from 70+ countries.