Recruiting top talent is an uphill task in today's job market. As a recruiter, you need to always be on the top of your assessment game. Many recruiters complain about losing star candidates to competition just because they were a tad late to revert.
The standard 9-5 workday is no longer the norm, especially in hiring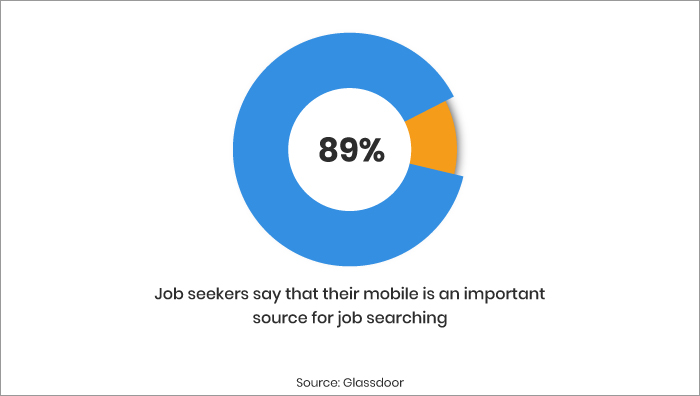 Recruitment is no longer confined to the 40 hr work week. Candidates are constantly on their mobiles. This means that connecting at the most optimal time and place becomes crucial in hiring. There is nothing more pleasant for the candidates than getting timely replies from recruiters.
Hence, not only is the time of conducting the pre-employment assessments important but connecting with candidates immediately post assessment is also critical.
Imagine this scenario: It's after office hours, a prized candidate who has been on your radar for weeks, completes an assessment and waits for the call back from you. Next day morning at work, you see the assessment report, forward it to the Hiring Manager, and by the time the Hiring Manager gives approval to set up an interview, your star candidate has already been snapped up by the competition!
Would it have helped, if you had seen the report while on the commute home, coordinated with your Hiring Manager, and reverted to the candidate to set up an interview straight away?
Yes, a definite yes!
Which is why it is so important that your skills assessment solution has a stellar mobile app, one that packs in all the essential recruiting functionality into a compact yet easy to use form.
Say hello to MochaMobile!
MochaMobile is the newest superhero at imocha. As cliche as it may sound, it can really save the world, for recruiters like you at least!
MochaMobile can help you take data driven hiring decisions on the go. Within the app, you can view
Live Data

- Real time feed of all the tests that are in progress or have been appeared for within the last 90 days

Candidate Details

- View candidate information, time and date of test attempt, test status, and score

Proctoring Details

- Proctoring violations (Window, Time, and Image) if any

Complete Report

- The entire report along with skills and section score
You're glued to your smartphone all the time, why not use it to recruit the best
Mobile technology has been making inroads in the field of recruitment as well. As a recruiter, HR professional, or talent acquisition manager, it makes sense to use an assessment tool that has a mobile app. This will streamline your workflow, deliver faster results, and help hire the best candidates, which is the ultimate goal!
So go ahead and download MochaMobile - The skills assessment app by imocha. The app is available for all subscription tiers and you can use your imocha credentials to login.
Note: Currently MochaMobile is available only for Android users on the playstore. We will be coming up with the IOS version soon.
For all FAQs read our help article for MochaMobile - The skills assessment app by imocha, or write to us at support@imocha.io.