2020 ushered a change - the new normal (as netizens lovingly call it), virtual interactions, innumerable calls over Zoom, Teams, Google Meet, what-have-you. Phew!
But there was another change in 2020 that, perhaps, was more significant for us: our change from Interview Mocha (drumrolls) to iMocha! Your preferred Skills Assessment partner became iMocha – AI-powered Digital Skills Assessment.

In Aug 2020, we dropped the 'Interview' from our name, though not completely. The reason being while we are much more than the company we were founded as, keeping the 'i' served as a signifier of a number of things. We are now iMocha,
'

i

'

as a reminder of what we used to be;

as a signal of what we are — innovative

a

nd as a promise of what we'll be — iconic.
We are well on our way to equate skills assessment with iMocha, and you are invited along on this journey.
The Next Big Step:
As the next step in our exciting journey, we are headed towards another big change:
On the 26th of January 13:50 PST, i.e., 27th of January 5:00 AM IST, our domain will change for all our properties, which include:

Our website URL will change from www.interviewmocha.com to www.imocha.io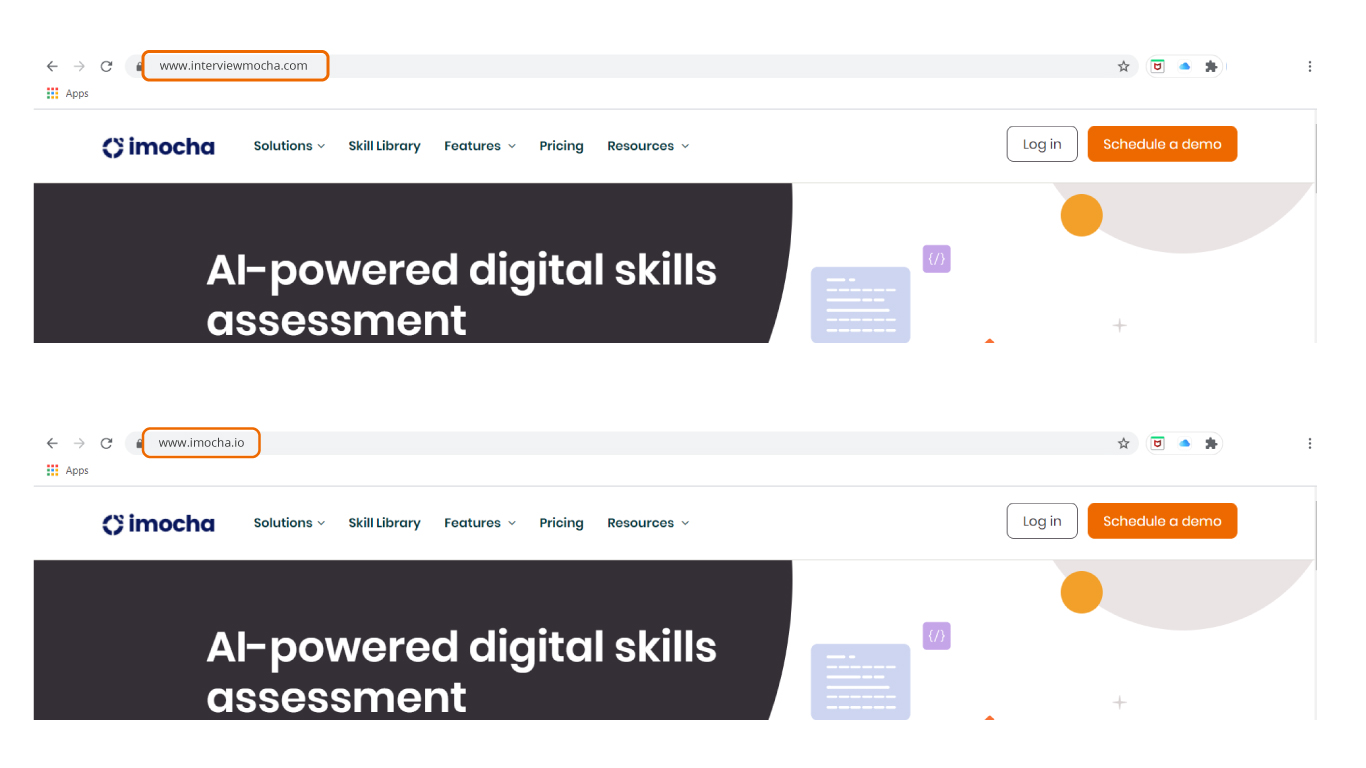 Our App Platform URL will change from app.interviewmocha.com will become app.imocha.io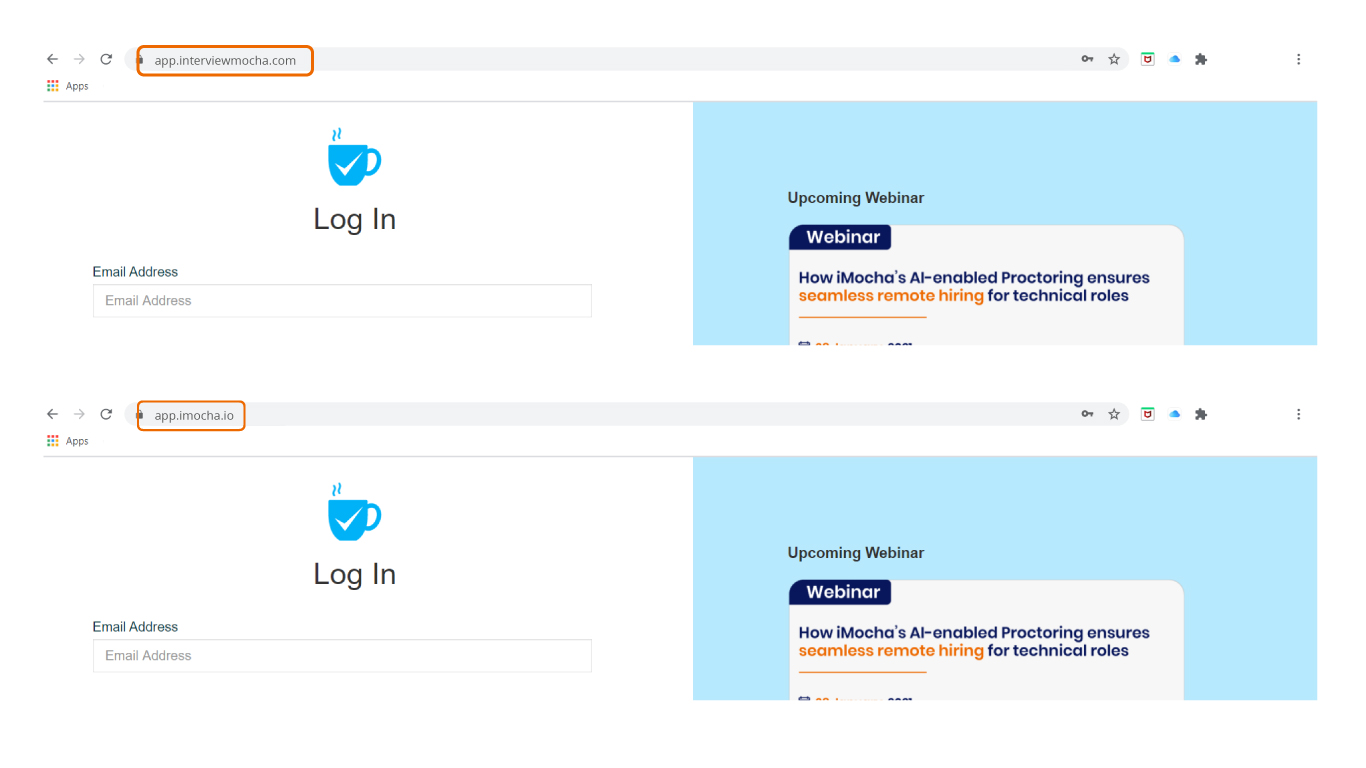 Our Help Articles URL will change from help.interviewmocha.com will become help.imocha.io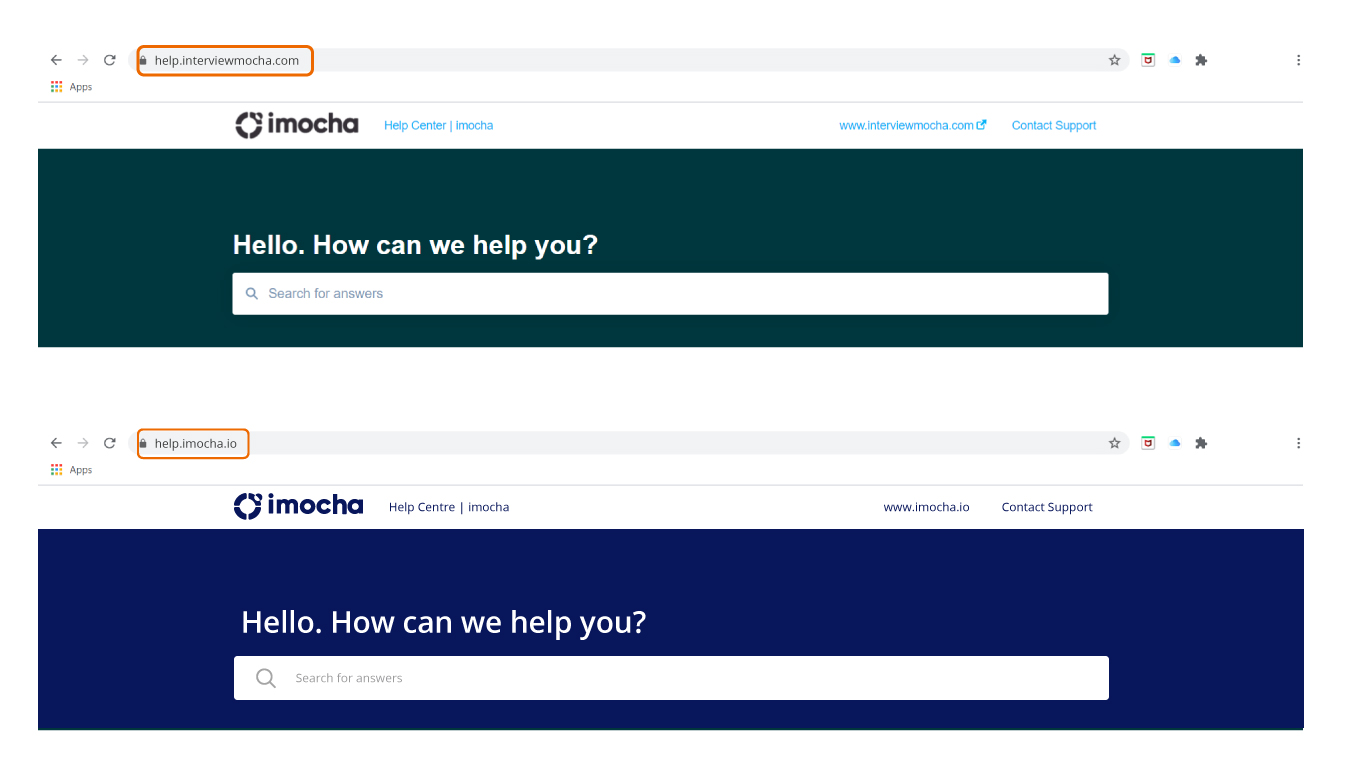 Our Blog URL will change from blog.interviewmocha.com will become blog.imocha.io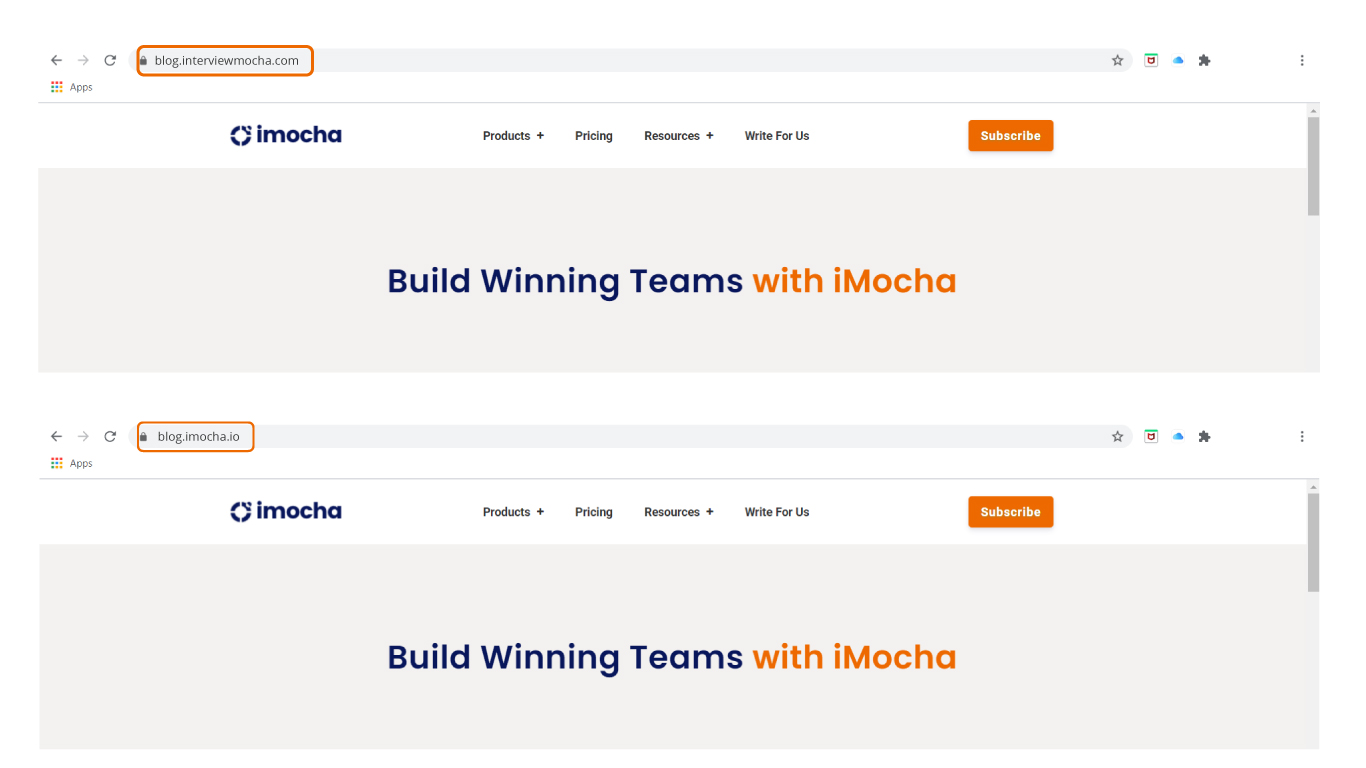 Other URLs that will be changed:
Our Support email address will change from support@interviewmocha.com to support@imocha.io
Our communication's email address will change from noreply@interviewmocha.com to noreply@imocha.io
Moreover, for every link that used to have 'Interview mocha', you'll now see 'iMocha'.
Please Note:
To ensure that these emails don't go to your SPAM folder, please add these new addresses to the Safe Senders list.
What does this mean for you?
Any

iMocha

personnel reaching out to you will now have their email address

with the

iMocha

domain, for

instance, support@imocha.io
They will continue to receive your emails, no matter which email id you reply to
You will be automatically redirected to

www.imocha.io

for all of the above properties

, even if you (mistakenly) plug Interview Mocha
While this will not affect your process in any way, we wanted to keep you updated about this recent development.
So, don't worry, sit back, and enjoy your Mocha as you always do! Here's to another year of success and innovation, together.