1:

 using System;


<span id="lnum2" style="color: #606060">   2:</span> <span style="color: #0000ff">public class</span> Test
<span id="lnum3" style="color: #606060">   3:</span> {
<span id="lnum4" style="color: #606060">   4:</span>   <span style="color: #0000ff">public static void</span> Main()
<span id="lnum5" style="color: #606060">   5:</span>   {
<span id="lnum6" style="color: #606060">   6:</span>        Console.WriteLine('Top 33 .NET Developers you must follow");
<span id="lnum7" style="color: #606060">   7:</span>   }
<span style="color: black"><span id="lnum8" style="color: #606060">   8:</span> }</span>
Err... I hope I have written it correct.
No, I am not a .NET or C# enthusiast. But if you are one and looking for some excellent .NET expertise, you must start following the following blogs. They are producing great real-world .NET information on almost a daily basis.
You'll get too many lists of developers around the net but I don't want you to nuke the whole thing and get away from the blog-reading thing. I would suggest you to take a moment and go visit each one of them. Yes, it will take a long time but the time spent will be worthy investment.
I will be counting on you guys to expand the list in the comment section below.
So in no particular order, here are the top 33 .NET developers:
Scott Hanselman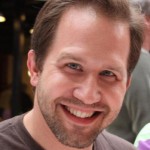 Scott is a programmer, teacher, and speaker. He works in Open Source on ASP.NET and the Azure Cloud for Microsoft. He writes a lot about technology, culture, gadgets, diversity, code, the web, where we're going and where we've been.
Go check out his blogs at Scott Hanselman.
Follow Scott on Twitter
---
Scott Guthrie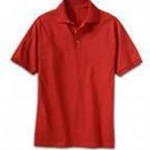 Unfortunately, I didn't find any of his pictures. This T-shirt picture is his Twitter pic. Well, everything apart.
Scott is executive vice president of the Microsoft Cloud and Enterprise group. He is best known for his work on ASP.NET, which he and colleague Mark Anders developed while at Microsoft.
You'll always find something interesting and well worth to look for in Scott Guthrie's blogs.
Follow Scott on Twitter
---
Eric Lippert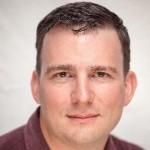 Eric Lippert is a developer on the C# analysis team at Coverity. Eric writes about C#, JavaScript, and other programming languages. He is the author of several books on programming and has edited programming books as a hobby.
Head on some fabulous adventures in coding with Eric's blogs.
Follow Eric on Twitter
---
Phil Haack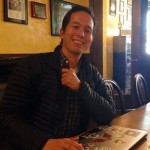 Yes, Haack. You've been hacked. His twitter name is Boom Haackalacka.
Phil works at Github. Phil specializes in Software Architecture, Test Driven Development, ASP.NET, T-SQL, C#, and .NET. He has the passion for managing and developing Open Source projects.
Visit his blogs at You've been Haacked.
Follow Phil on Twitter
---
K. Scott Allen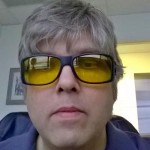 Scott is a Teacher, writer, speaker, and podcaster. He specializes in .NET development and architecture, C#, ASP.NET MVC, HTML 5, SQL Server.
He is the founder of Ode to Code. Ode to code provides tutorials and practical code examples. A must follow for those who want to improve their coding skills.
Follow Scott on Twitter
---
Rick Strahl
Rick is the President of West Wind Technologies. Rick has 25 years of experience in software development, developing business and Web applications. Rick writes about ASP.NET, C#, HTML5, JavaScript, AngularJs.
Have a look at Rick's articles here.
Follow Rick on Twitter
---
Joe Mayo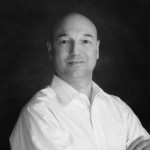 Joe is the creator of LINQ to Twitter Open Source Project. He has over 25 years of Software Industry Experience. Joe specializes in Microsoft .NET technology and can build all types of applications to include cloud, desktop, mobile, and Web.
Follow Joe on Twitter
---
Bil Simser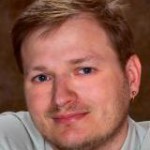 Bil Simser is a Solutions Architect with over 15 years in software development. Bil has a passion for software development and is always willing to share his knowledge and experience with others.
Read Bil's articles here.
Follow Bil on Twitter
---
Maarten Balliauw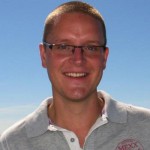 Maarten believes "A developer is a machine that converts coffee into code." Bingo!
Maarten works at Microsoft. His interests are mainly web applications developed in ASP.NET, C#, PHP and the Microsoft Azure cloud platform.
Check out some of Maarten's insightful articles here.
Follow Maarten on Twitter
---
Steve Sanderson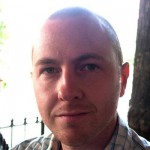 Steve is a web developer and works with Microsoft on the ASP.NET team. He has a strong interest in software technology with the particular interest in building rich JavaScript apps.
Read Steve's articles here.
Follow Steve on Twitter
---
Luis Abreu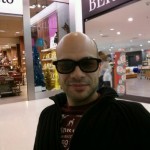 Luis specializes in C#, .NET and Programming.
Have a look at Luis's articles here.
Follow Luis on Twitter
---
Julie Lerman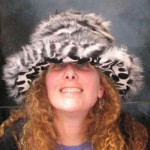 Julie Lerman is a Microsoft MVP (since 2003), mentor and consultant. She is well known in the .NET community as a Microsoft MVP. Julie blogs at thedatafarm.com/blog, is the author of the highly acclaimed "Programming Entity Framework" books, the MSDN Magazine Data Points column and popular videos on Pluralsight.com.
Read Julie's articles here.
Follow Julie on Twitter
---
Jon Galloway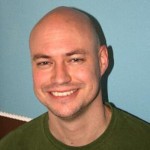 Jon works as a Technical Evangelist at Microsoft. He's part of the Herding Code podcast. Joe specializes in ASP.NET, Azure, SQL Server, C#
Have a look at Jon's articles here.
Follow Jon on Twitter
---
Joe Stagner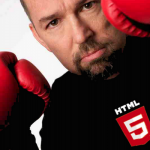 He has 30 years of experience in Software Technology. He specializes in C++, Delphi, Java, JavaScript, Visual Basic, C#, PHP, Python, Ruby, Smalltalk, and a few languages you wouldn't have heard of.
Read some of his awesome blogs at MisfitGeek
Follow Joe on Twitter
---
Iris Classon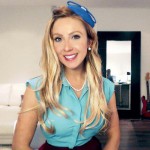 Iris Classon is an appreciated speaker, writer, blogger and Microsoft C# MVP with a tremendous passion for programming. She specializes in C#, F#, HTML & CSS, WinRT and JS & TS.
Find Iris's blogs here.
Follow Iris on Twitter
---
David Ebbo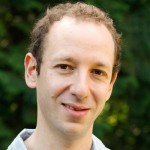 David Ebbo is Microsoft developer lead working on Windows Azure Web Sites, with a focus on Project Kudu (the OSS git engine). He specializes in Azure Websites, ASP.NET, C#, Software Design, and Engineering.
Have a look at David's articles.
Follow David on Twitter
---
Damian Edwards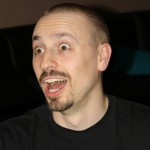 Damian is a Program Manager at Microsoft on the ASP.NET team. He is also the creator of the Web Forms MVP and SignalR open source projects. He specializes in ASP.NET, Software program management
Catch his thoughts on ASP.NET, SignalR and Tech on his blog.
Follow Damian on Twitter
---
David Fowler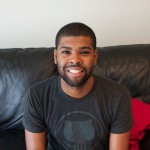 David ASP.NET software developer at Microsoft. He is the creator and lead developer on SignalR. He is experienced in C#, JavaScript. Experienced in web development with ASP.NET and SQL Server. Also an active OSS developer and contributor.
Check out his blogs at Unhandled Exception.
Follow David on Twitter
---
Damien Guard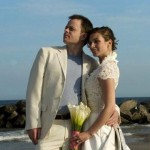 Damien is the creator of ElasticLINQ & Envy Code R. Principal developer at CenturyLink Cloud. Previously at Netflix, Xbox & Microsoft (LINQ to SQL/EF).
He loves well-designed systems and strive for clean usable code with great user experience. He writes about .NET, C#, Microsoft SQL Server, Software Development at Damieng.com.
Follow Damien on Twitter
---
Corey Haines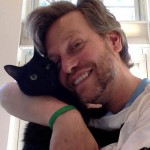 Corey is the Co-Founder and CTO at Hearken. He is Speaker, teacher, co-founder of Code Retreat, and developer on MercuryApp and Slottd.com. With a focus on agile principles, techniques and object-oriented development practices.
Find Corey's blogs here.
Follow Corey on Twitter
---
Eric Lawrence
Eric is Software Engineer at Google Chrome. He has created Fiddler and SlickRun. He specializes in .NET, JavaScripts, Web Applications, C#, mobile technologies.
Eric talks about the web and software in general at Text/Plain.
Follow Eric on Twitter

---
Jon Skeet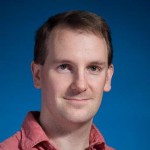 Jon is a Software engineer at Google. Jon spends much of his day coding in Java, but his heart belongs to C#. One of his hobbies is helping other developers on sites such as Stack Overflow.
If you are passionate about C# read his C# in depth.
Follow Jon on Twitter
---
John Papa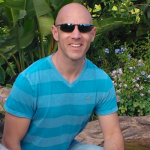 John Papa is a well-known Silverlight expert and is a former Sr Technical Evangelist for Microsoft on the Silverlight and Windows 8 client teams. He currently enjoys authoring courses for Pluralsight and johnpapa.net.
He specializes in professional application development with technologies including Windows, HTML5, JavaScript, and CSS, Silverlight, and WPF, C #, .NET and SQL Server
Follow John on Twitter
---
Anders Hejisberg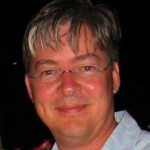 Anders Hejisberg currently works for Microsoft as the lead architect of C# and a core developer on TypeScript.
Anders Hejlsberg is a software engineer who co-designed several popular and commercially successful programming languages and development tools. He is the original author of Turbo Pascal, Chief Architect of Delphi. Also co-author of The C# Programming Language.
Follow Anders on Twitter
---
Chad Myers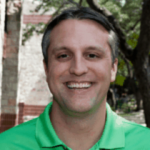 Director of development at Dovetail Software. Speaker at the Austin .NET User's Group and the ADNUG Code Camp. He writes about .NET and many other technologies at LosTechies.
Follow Chad on Twitter
---
Drew Marsh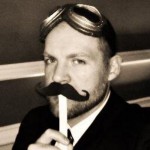 Drew is a Chief software architect at Mimeo.com. Enthusiastic about .NET with a strong liking for distributed systems architecture.
Follow Drew on Twitter
---
Simone Chiaretta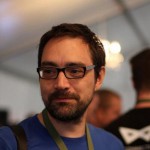 Simone Chiaretta is a software developer/architect. He codes on .NET platform, both for business and for fun since 2001, when .NET was still in Beta version. He also wrote a book about ASP.NET MVC and a news feed reader for Windows Phone 7
You can read his blogs at CodeClimber.
Follow Simone on Twitter
---
Scott Koon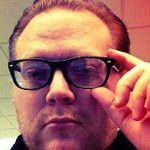 Scott has been programming since 1995. He specializes in JavaScript, C#, ASP.NET, T-SQL, HTML.
He has named his website as Lazycoder. Because he says, "if it weren't for "lazy" programmers, we'd still be using punch cards or wiring up circuit boards by hand." Well, that's true!
Follow Scott on Twitter
---
Stephen Walther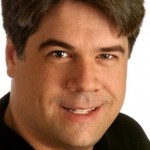 Stephen specializes in ASP.NET, Meteor, and JavaScript. He is the author of the best-selling book on ASP.NET, and a founding member of several successful startups.
Stay updated with his Stephenwalther.com
Follow Stephen on Twitter
---
ASP .NET Community Blogs - Not a single author, a community of blogs from a huge number of contributing authors. Get tips and tricks from some famous authors from their day to day experiences on ASP.NET Community blogs.
---
4 guys from Rolla - If you want to polish your skills and want to be updated with the latest development in .NET follow 4 guys from Rolla.com here.
Wrapping Up
The Software Development community is ever growing. The appeal of Microsoft .NET is growing among employers looking to fill positions requiring those .NET development skills in particular. To help employers choose the best .NET Developers, imocha has created online C# .NET test to assess and hire C# .NET developer.
Keeping up to date with the ever-changing world of web development is tricky. There are currently millions of developers worldwide that are using Microsoft.NET technologies. To keep you and your team updated with this changing world of web-development, I have compiled this list of top .NET Developers.
If you know of some developers or really helpful sites, drop a comment and let us know about them.
Till then Happy Programming!
About imocha - imocha is a leading provider of online assessment software for pre-employment skill testing. imocha offers a pre-employment testing solution to recruit quality candidates and reduce administrative hassles in recruitment.