Recruitment teams that plan for changes and anticipate their future needs will out-compete those who react to changes when they have already happened.
Here are four focus areas that will help to future-proof the hiring process and anticipate future talent needs accurately.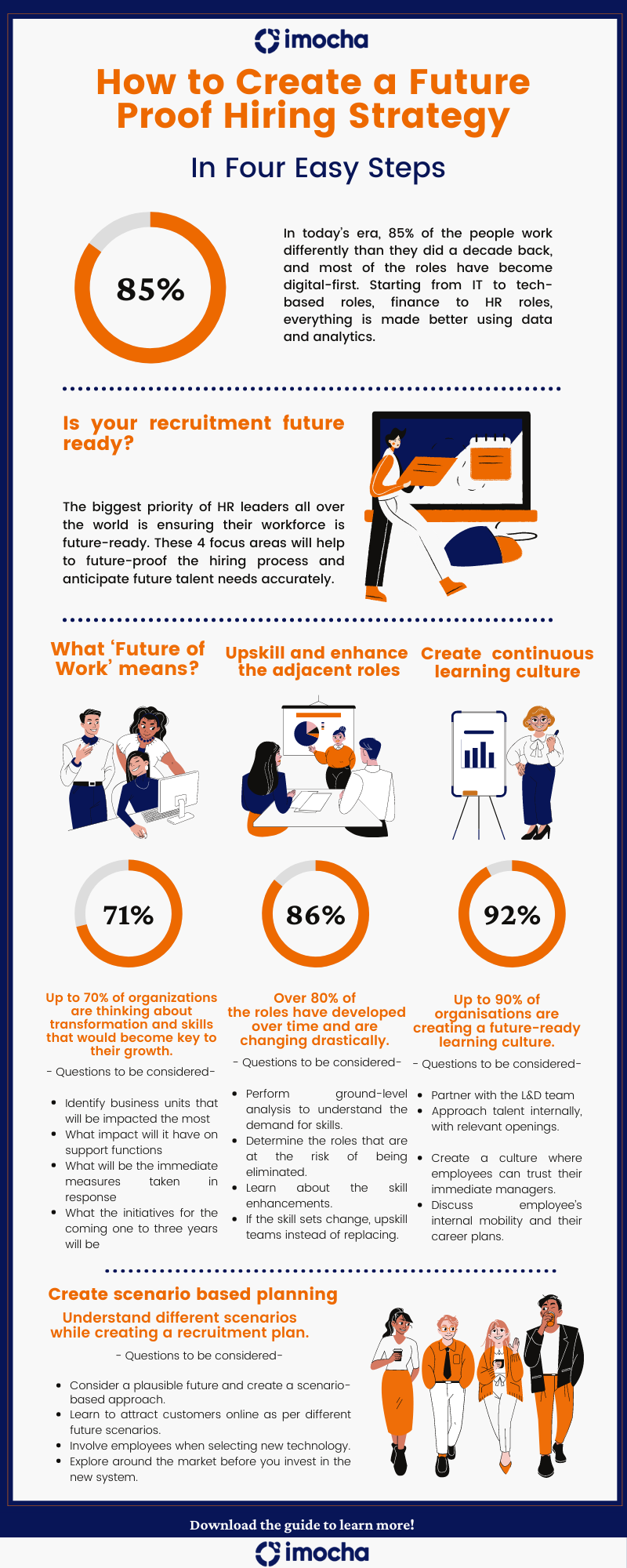 In the coming few years, we can expect a few more disruptions. It is pertinent, then, that we must be prepared and not resort to knee-jerk or ad-hoc reactions and, rather, accept the challenges head-on. To know more about, how can you create a plan that sustains you and your organization in the next year, click here.