SOW is an online virtual business summit for start-ups and global investors. In order to build a strong & flourishing ecosystem for all startups and entrepreneurs, the SOW Summit partnered with Microsoft.
India has emerged as the third largest ecosystem, with the US and China leading the pack. SOW aims to further support this ecosystem by helping turn business ideas into a reality. iMocha was fortunate to be one among the 400+ start-ups exhibiting at SOW.
Here's a quick recap of what the 2 days looked like! Psst, did you see our cameo at 0:14!
The two-day conference was held on October 22 and 23 and included tracks covering venture capital, marketing trends, social and digital marketing, mentorship and success, etc .
The event started with a session from Sangeeta Bavi, the Director of the Startup Ecosystem, Microsoft India. She spoke about Microsoft's initiative for empowering startups and entrepreneurs to grow their businesses by bringing them to the right products and programs – empowering every person to achieve more! Further, she explained how Microsoft's philosophy with partnerships and GTM had always been via ISVs. And this Partnership is built on 3 distinct pillars.
Tech consulting to help the startup scale and optimize cloud spends, giving the Microsoft brand air cover to startups via numerous marketing-led activities and opening Microsoft channels and machinery to support startups to enter all the customer segments. Having worked with numerous startups and brought them from their GTM partner journey to Unicorn growth story, when asked what startups excited her the most— the ones driving social causes—she replied without hesitation!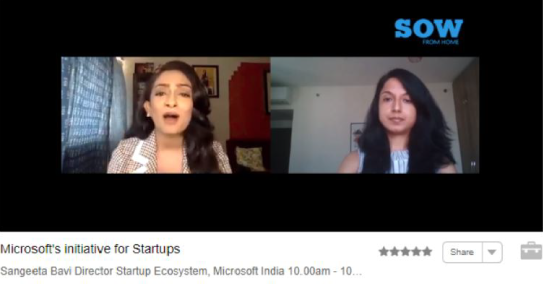 The next tracks took a closer look at the present state and future of investments, market behavior and trends in India, through the tracks the consensus was uniform – the government policies should be friendly to support and encourage businesses. This ease of doing business will foster and encourage more entrepreneurs to establish businesses. The summit also explored the importance of legal consciousness for startups, touching upon numerous legal considerations newbie entrepreneurs should be aware of. A truly enlightening session, it informed entrepreneurs about the often overlooked yet critical items right from the basic due diligence to the later stages when seeking investment. "Be confident, yet cleverly cautious!" advised Maneck Mulla of M Mulla Associates.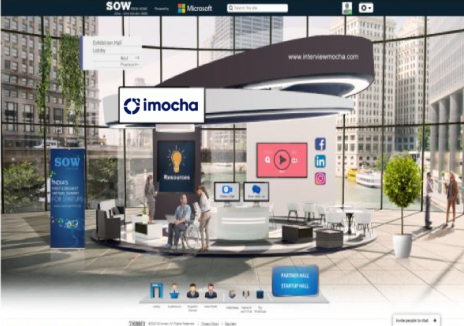 On the subject of leveraging the power of design and marketing panelists Sagi Haviv, Partner Chermayeff & Geismar and Rajdeepak Das, Managing Director, India, Leo Burnett and Sheetal Jaitely Founder Tribalscale had a clear principle – when thinking design, make it simple, make it quick and get your product out there. And differentiate!
Putting human experiences first should be the priority for marketers thinking about design. Understand what your customer wants and give them that! To truly see success on social with lean budgets - make a mark, they advised!
While there is no running away from the fact that there is always a cost to running a brand, startups with lean marketing budgets ought to be cognizant of the possibilities with the available budget and reality of the situation and set practical goals. Leverage digital best to craft your brand story right with the available resources opined, Ketan Desai and Arun Raman of Grey Group India.
The two-day summit covered numerous topics to help startups devise and plan their journey in order to accelerate their growth. Besides, sessions covering critical challenges and driving startups in the current financial market the sessions also covered topics for self-growth, with tracks on mentorship and success by David Meltzer, the author of How to change your life and co-founder of Sports 1 Marketing. In addition to bringing budding entrepreneurs all the knowledge necessary to succeed with their vision, the two-day networking event also enabled startups to connect with 500+ investors for investment opportunities besides fostering networking amongst 1000+ attendees and startups.