Microsoft held its 11th Partner Leadership Conclave on the 12th and 13th of January'21. Working towards Microsoft's mission to empower customers, the PLC serves as a perfect partner for organizations to connect, learn, and accelerate growth and success.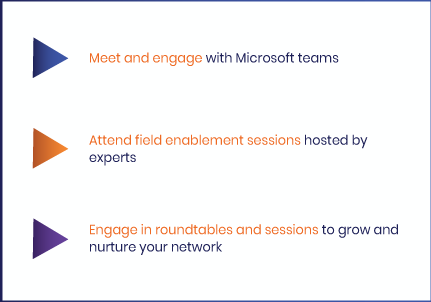 PLC 2021 – An Overview
Anant Maheshwari, President, Microsoft India, in his opening keynote spoke about the accomplishments and tech innovations within the Microsoft ecosystem, advancements in cloud innovation and AI with privacy and security. He thanked the attendees – partners and employees who have largely contributed in part toward this, thereby enabling Microsoft's mission of empowering customers. Looking at the whirlwind year that 2020 turned out to be, he stated that the pandemic taught us that no business is 100% safe! But digital and digitization across industries has helped us become more resilient and helped our customers in this challenging time. And this indeed has been the focus at Microsoft: empowering organizations!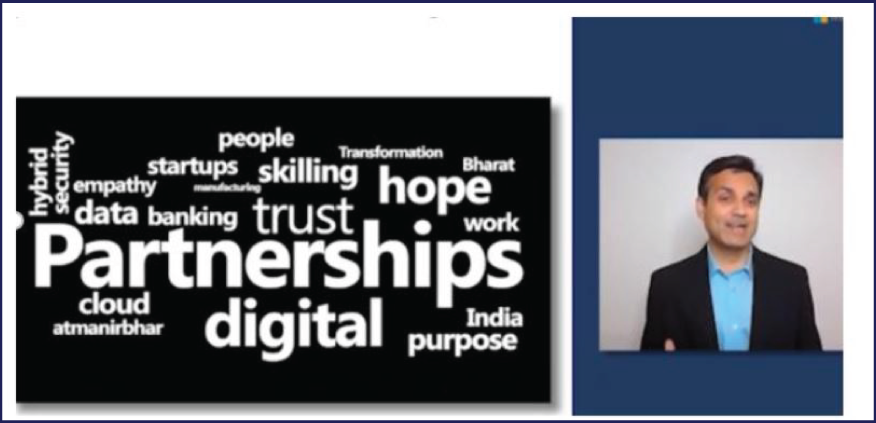 The Next Normal for Businesses
After dealing with the challenges of the past year, Maheshwari brings us back to the very basic question – what's next? How do we prepare for the next normal? Would we continue working the way we do? Would the tech keep on leading the way? Or, perhaps, we will go back to the way the industry functioned in the pre-COVID days. The best I can gather from the way things are, will be a speculation. So I'd leave it on the industry leaders to decide, he said.
However, the two large tech trends of 2020 are – Data and AI-led cloud innovation and the second one of privacy, trust and security, which can bring the world to its knees if not done well. The collective responsibility at Microsoft is to bring the best of these two trends to our customers and our country in 2021, opined Maheshwari. "Customers need solutions to their problems and they want seamless integrations to common identity, security, storage, DevOps and automation. And our solution areas are your tools to help you transform in this time of change!", he concluded.
Essentials for Transformational Workplaces
Venkat Krishnan, Executive Director Commercial Partners, Microsoft emphasized that establishing a data-driven culture is critical to transformation.
"When you harness that constant stream of data and apply AI to it, you can enable better decisions and transformative processes, create new experiences and ways of working, and outcomes to engage customers in new meaningful ways," he said.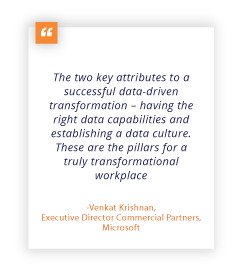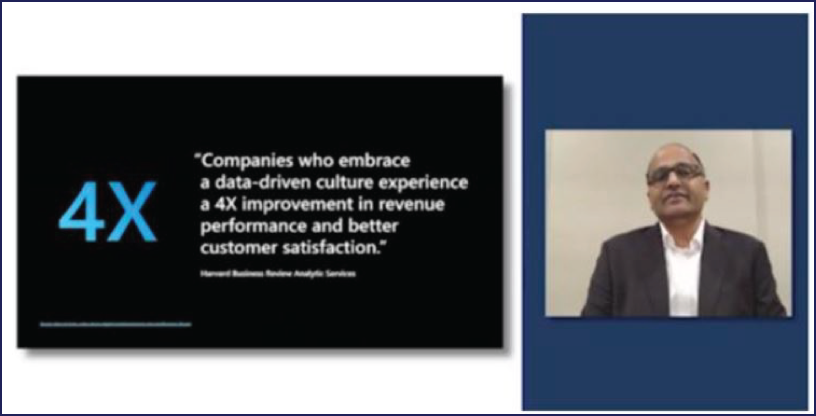 Tech and Trends Leading the Way
A common theme through the event — Diversity and inclusion — is at the heart of Microsoft's objectives. The mission at Microsoft is to empower everyone on the planet to achieve more, and this is only possible if everyone has access to the opportunity to achieve! Organizations should leverage AI solutions that can empower you to close the Diversity, Equity, and Inclusion gaps. Understanding the diversity of people and ideas drives both empathy and innovation.
In a bid to help uncover the secret sauce for SMB marketing, the team spoke about tips to leverage platforms like LinkedIn that have seen huge spikes in engagement and content consumptions.
Leveraging platforms and moving from a mere job posting to a much more engaged content consumption and engagement network can help drive improvements for business.
Acing the Remote Culture
Though there are plenty of challenges with remote work culture, embracing digital has helped organizations cope with the effects. Leadership principles should not just be for senior leaders but rather apply throughout the organization. The three core attributes highlighted for smooth organizational shifts include – create clarity, generate energy, and deliver success. Clear communications and initiatives will reassure your employees about the ability of the business to sustain.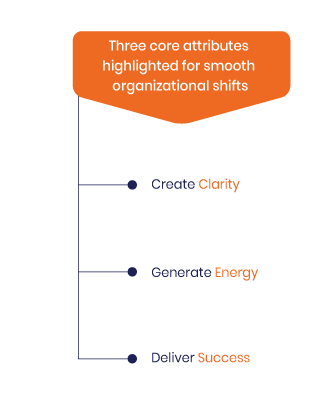 Elaborating on the model, managers can work with coach and care outlooks for success. It's imperative to remember in a time of crisis, everything is new and uncertain - new ideas need to come quickly, while some may work others may need revisions, so it falls on the managers and leadership to pivot and ensure a smooth operating environment for employees and thereby customers.
Closing Thoughts
The two-day session covered numerous tracks for partners including tips for seeing success on LinkedIn, marketing in the new digital normal, and storytelling for the win. There were also sessions taking a deep dive into digital transformation in BFSI, retail and education, along with sessions on collaborations and benefits that partners should leverage.
All in all, a great two-day virtual event with amazing takeaways for partners looking to scale with tech.