From the incredible workplace environment, right through to our health and wellbeing yoga classes and occasional pizza parties, it's no surprise that our employees feel that iMocha is a 'Great Place to Work'.
In August, we asked all of our personnel to give us their honest input on how we're doing as a company and where we can improve. Following this study, the Great Place to Work Institute India has accredited us as a Great Place to Work-certified organization.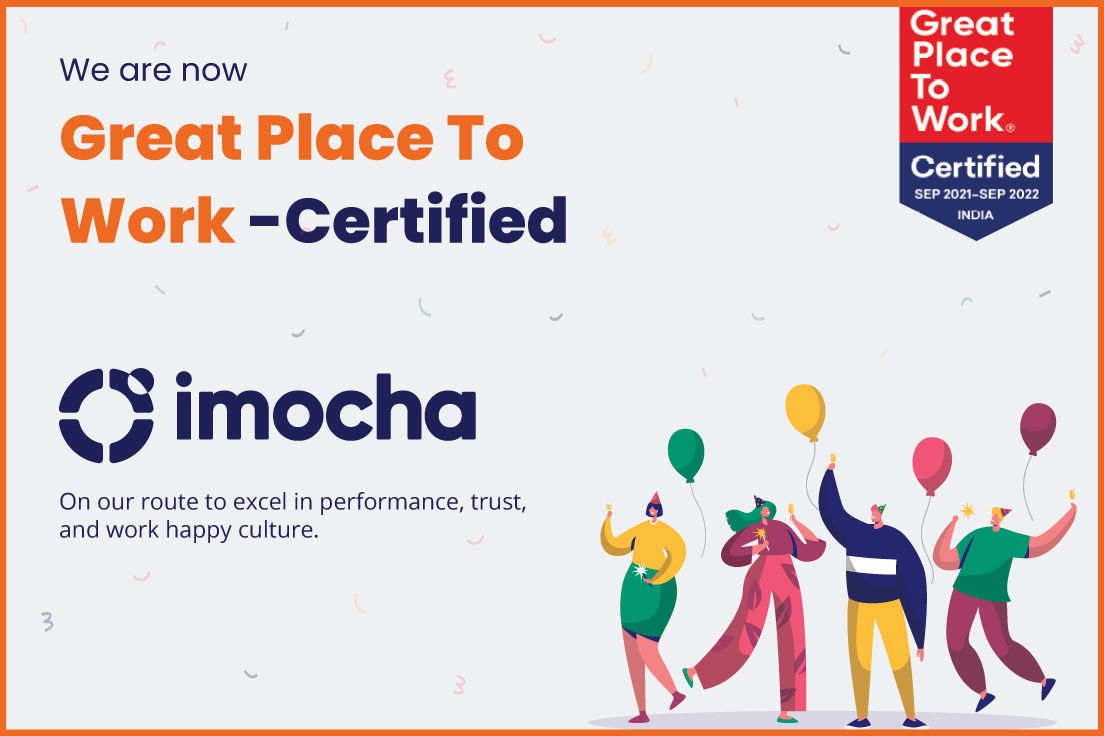 We have always known that we're a great place to work, and this accreditation simply solidifies our resolve to 'Work Happy' always.
What is a Great Place to Work Certification?
A Great Place to Work - Certification is a mark of distinction that recognizes and verifies the employee experience and workplace culture that we have developed over time. Not only does this mean we have a strong staff retention rate (some employees have been with us since the beginning), but it also means we can attract amazing talent who are already excelling in their new responsibilities.
Beyond all, our clients also receive the best service and experience possible, because our teams like what they do for the company they love – it's a win-win situation all around.
But, we aren't stopping here!
We are only going to keep on striving to make iMocha one of the most sought-after AI-powered skill assessment platforms - for both employees and customers alike.