Let's face it.. mistakes are made, leading to bad hires that cost recruiters extra time and money.
It is not always recruiter's mistake that lead to bad hire, but it is sometimes the candidate too. While recruiters can't control the actions of candidates, what can be done is improve the hiring and selection process. A lot of mistakes has to do with how well a recruiter or employer source, screen, and sell candidates.
Here I have compiled seven recruiting mistakes that Recruiters or Employers must avoid. Let's zoom in each one of them.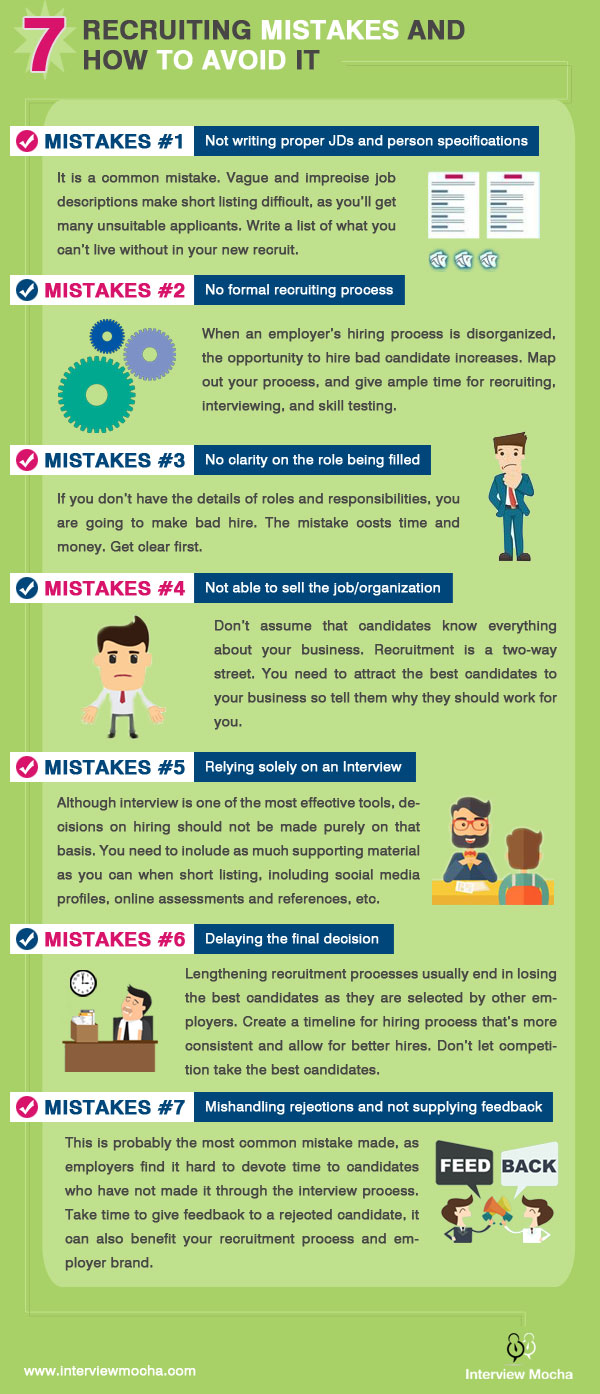 Are you making these mistakes?