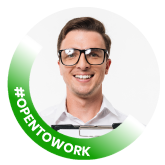 As the pandemic gripped the world and the economy, this badge (on LinkedIn) started appearing, too.
This meant one thing: a large segment of the working population had found themselves back on the job market as firms were forced to explore furloughs, layoffs, and temporary holds in the people function.
Organizations across industries had different responses to the crisis, with some shifting Talent Acquisition's focus from corporate strategic projects to staffing frontline stores and other immediate staffing requirements. Organizations providing customer support services like Alorica also saw increased demand for services, which meant more pressure on the recruiting staff.
Moreover, while a number of firms had halted hiring (albeit forcibly) many were seen implementing a process that can only be termed as 'window shopping' for candidates. These organizations, notwithstanding the hiring freeze, were identifying the out-of-job candidates to create a pipeline of prospective candidates for when the economy picks up again.
Measuring the immediate impact – the real numbers
While freezing hires was among the first resort of a barrage of effective cost-control measures, many industries found themselves in the midst of hiring peaks. Irrespective of the hiring dip or surge, the need of the hour was, and continues to be, for talent acquisition professionals to rethink processes to help their firms retain their talent quality standards.
While industries like recreation, travel, hospitality, fitness, entertainment and retail took massive hits, higher ticket value sectors (real estate, durables, and luxury) also saw slowdowns. Healthcare, customer support, and firms supporting infrastructure for remote staff on the other end of the spectrum saw increased demand for labor.
Software & IT services saw slight dips in hiring, primarily since these jobs can be carried out remotely. As per a LinkedIn Report, the cities of Detroit, Philadelphia, Los Angeles, and New York showed the highest slumps in hiring figures in March 2020, while cities like Atlanta, Cleveland, Seattle, Dallas saw slightly lower hiring dips.
Recruit from Home
Irrespective of the hiring boom or slowdown, it is clear that recruiter priorities needed a massive realignment to cope with the situation at hand. Recruiting teams had to rethink existing processes and tools to ensure smooth operations in the now virtual and distributed workforce scenario. University recruiting, events, and conferences are on pause. In-person screenings scrapped.
While most firms already have their digital recruitment set up, many others jumped into action ensuring all the relevant tools to support this remote staff and virtual hires.
Although already quite popular, the last couple months have seen a massive increase in the adoption of –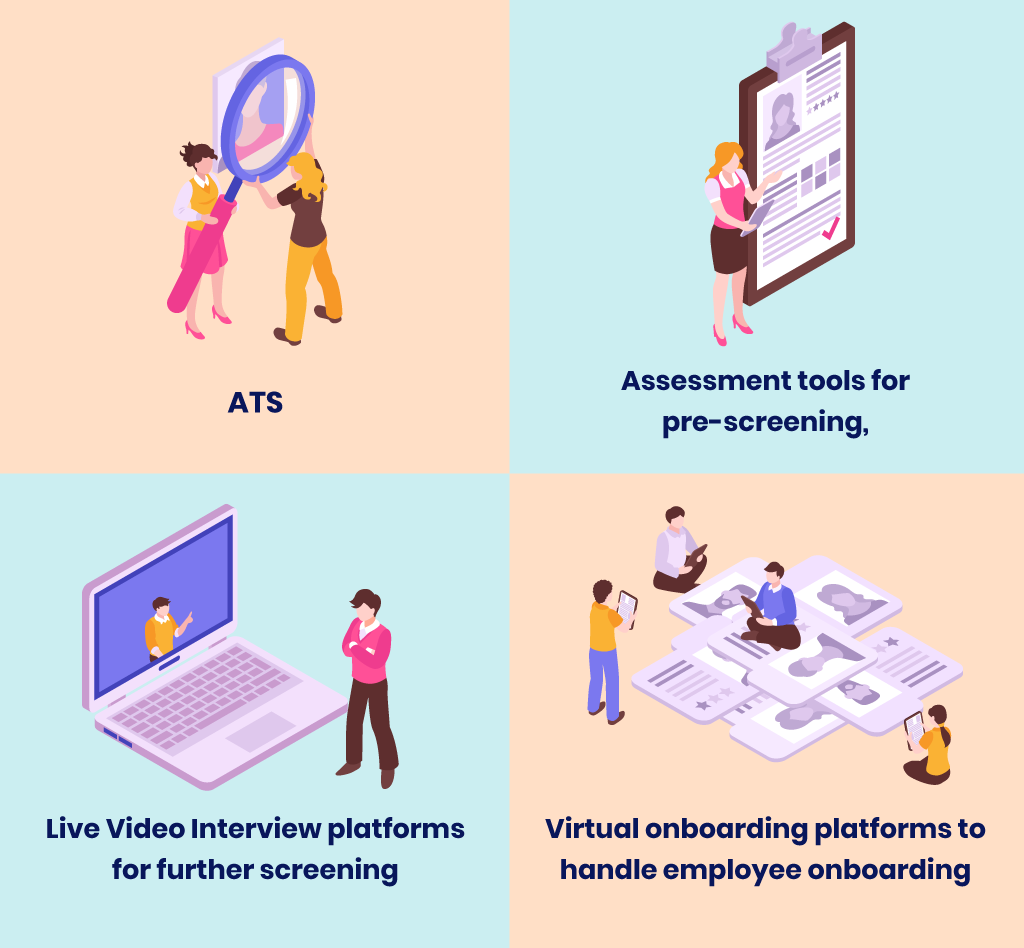 Firms have gone so far as reimbursing set up for WFH and other reasonable expenses to ensure an easier transition for their human capital. At iMocha, we ourselves sprung into action and put together some literature to help our recruiting community effectively 'Hire-from-Home'.
The Virtual Candidate Experience
While cancelled recruiting events might seem like reduced work for recruiters, it actually has caused more work! Recruiters are now left opting for workarounds like virtual tours and interviews right from sourcing to individual follow-ups to close the hiring cycle. –
While the best of tools and the most transparent processes will help potential employees navigate into the new role, in this remote environment, the Virtual Candidate Experience becomes paramount!
In the transition to remote, it's possible that candidate experience can take the back seat. But the experience candidates are subjected to now will have far-reaching effects on your employer brand in the long run. Clear communications about the hiring process, access to resources to prepare for the interview – equipment/software needed, URL to join, FAQs, creatively showcasing the company culture albeit virtually, etc., all go a long way in crafting positive experiences.
Conclusion
The pandemic resulted in a new way of work for employees globally. While recruiters faced a new set of challenges, they also have a new set of tools and processes to help navigate this new normal. To shed more light on the subject and take a deeper dive into the change in functioning for in-house and agency recruiters Carine Lacroix, CEO and Founder at Reneshone will be joining us for a webinar on November 18, 10 am EST. Learn all about it and sign up here.