In today's job market, it's important for companies to find the best talent out there. That's where Talent Intelligence Platform comes in handy! This tool can collect and analyze data on a person's skills and potential. It helps businesses to better understand their workforce and find valuable candidates who can contribute to the company's success.
A study by McKinsey and Company shows that companies who invest in talent intelligence platforms are more likely to be successful in the future.
That's why businesses are continuing to invest in these platforms today. It can provide insights into a company's talent pool and help organizations improve their recruitment process.
However, with so many different platforms available, it can be difficult to choose the right one. That's why we've compiled a list of the top 15 Talent Intelligence Platforms.
By reading on, you can learn more about each one and make an informed decision for your organization. So, let's dive in and find the best Talent Intelligence Platform for your company!


Talent Intelligence Platforms
1. iMocha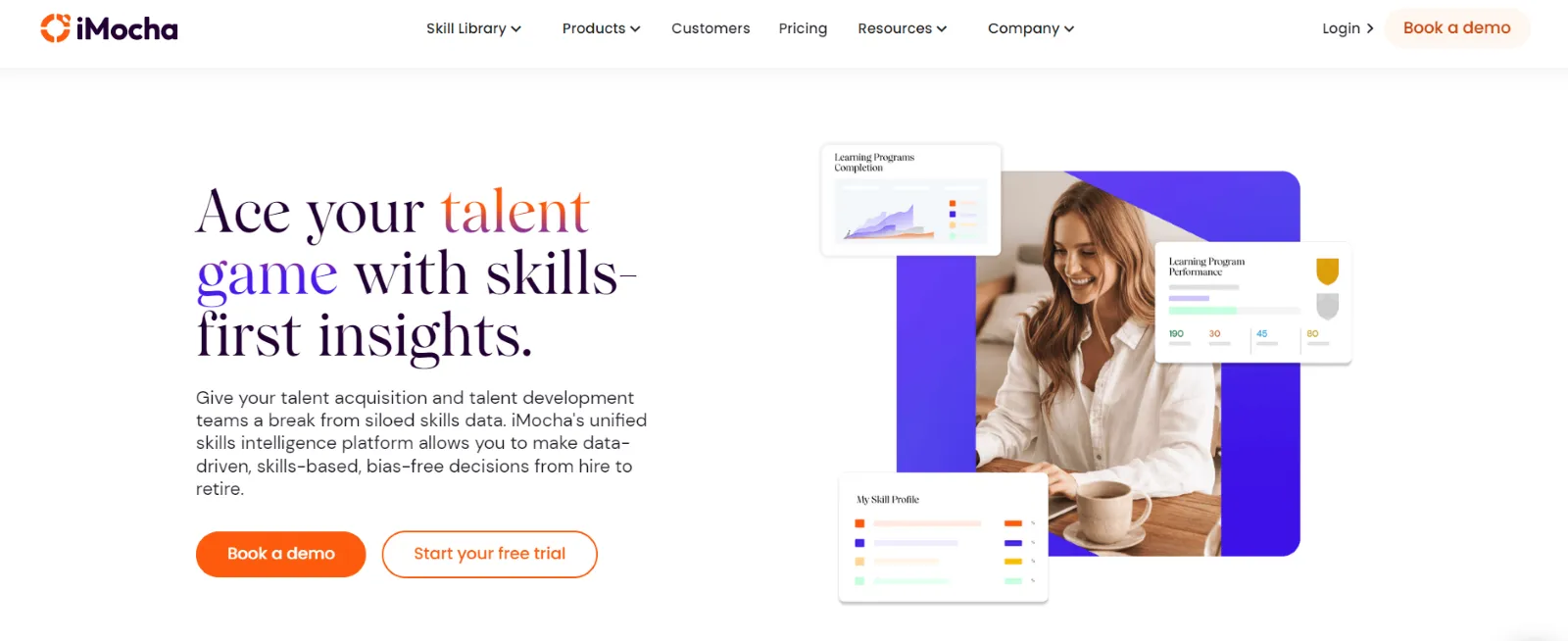 iMocha is a skills intelligence platform that helps companies understand an individual's strengths and weaknesses better. It provides insights that help organizations identify areas for improvement and develop effective strategies to achieve their goals.
With this platform you can assess the skills and competencies of employees, identify gaps, and create training programs to fill them. Furthermore, iMocha helps businesses find future leaders within their organization and develop training programs to keep top talent.
iMocha's skills intelligence is powered by a large skills assessment library, which talent teams can use to assess individuals and benchmark against industry standards. Moreover, it is the only platform that offers a wide range of skill assessments and captures skill readiness all in one place. Overall, this is a valuable tool for organizations looking to stay competitive in today's fast-paced business environment.
Other Features:
It offers a

skill library

with over 2500+ skills in various domains and industries, including coding tests, aptitude tests, domain-specific tests, communication, and more.

iMocha integrates seamlessly with popular

applicant tracking systems

such as BambooHR, Jobvite, Greenhouse, etc.

AI-LogicBox

helps evaluate an individual's coding skills and logic. It is an intelligent coding simulator that can replicate real-world coding challenges and scenarios, which helps assess technical abilities. This can be particularly useful for identifying people who have the potential to excel in software development roles.

Live Coding Interview

feature enables real-time coding assessments and collaboration, which can be beneficial in identifying an individual's coding skills and how well they work with others in a team.

AI-EnglishPro

evaluates a candidate's Business English proficiency, including their ability to read, write, and speak in English, as well as their comprehension of business-specific terminology. This tool can help identify individuals who can communicate effectively with colleagues, clients, and stakeholders.

iMocha's analytics tool identifies specific skill gaps that need to be filled, which can then be utilized to create customised training and development plans for individual employees or groups of employees.
G2 Rating: 4.4 out of 5 stars (209 reviews)
Pricing: Click here to contact iMocha's sales team for the latest pricing information and discuss which plan best suits your organization's needs.



2. CareerPlug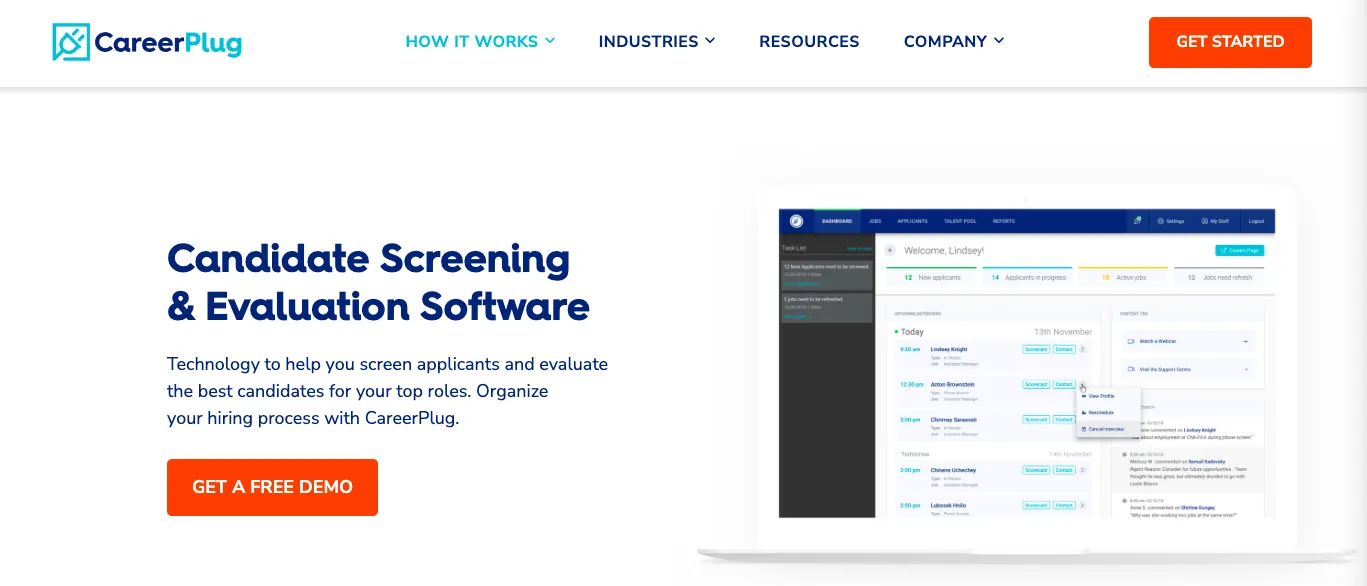 CareerPlug is an applicant screening software designed to help recruiters and HR managers find the best candidates for their organization. It offers a range of features that enable recruiters to quickly streamline the hiring process and identify top talent.
Features:
CareerPlug offers customizable job postings, applicant tracking, and candidate screening.

Recruiters can also use CareerPlug's analytics to measure their recruitment efforts' effectiveness and identify improvement areas.

It integrates with several popular job boards and offers a mobile app for on-the-go recruitment.

With CareerPlug, recruiters can save time and resources while finding the best candidates for an organization.
G2 Rating: 4.3 out of 5 stars (23 reviews)
Pricing: Contact CareerPlug to find out about the pricing details.
3. Talent.ai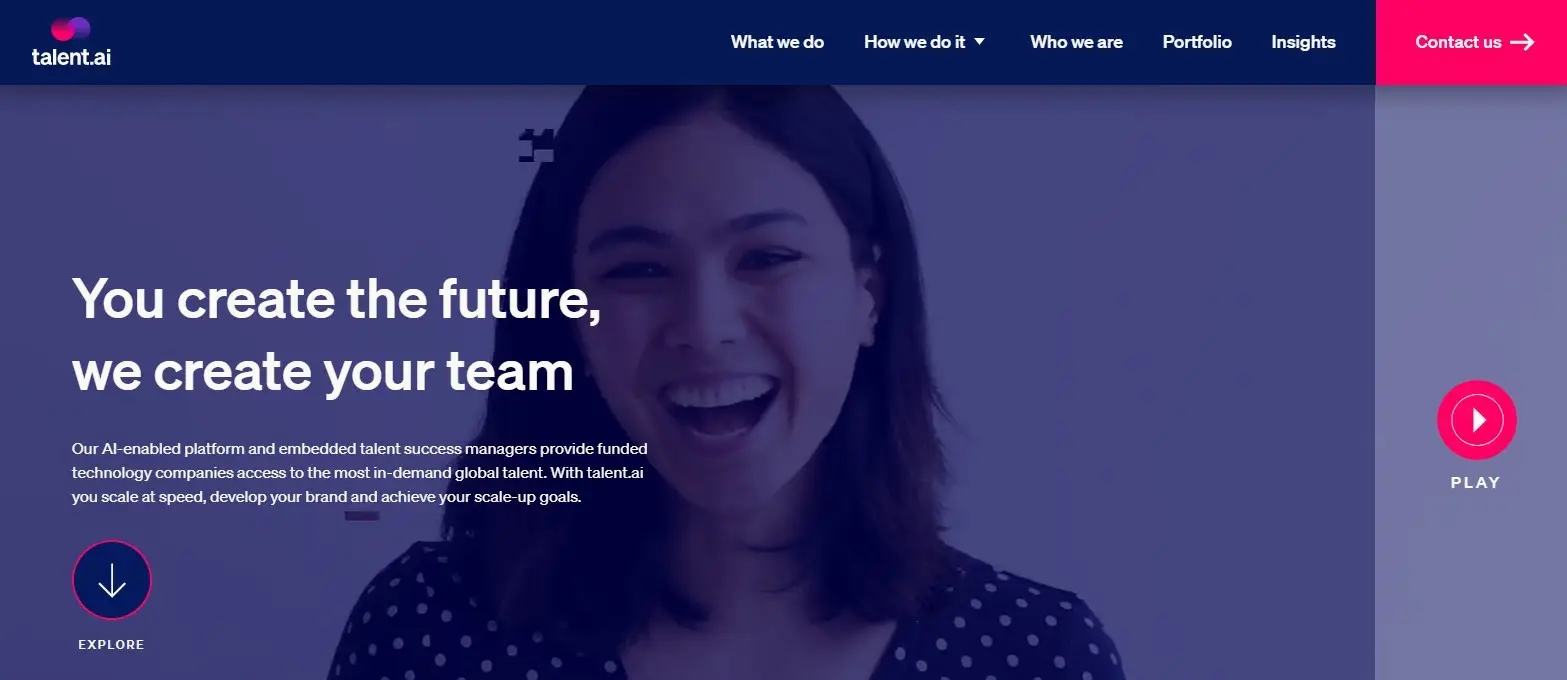 Talent.ai is a software that uses AI to help organizations make data-driven recruitment decisions. With its advanced algorithms and predictive analytics capabilities, Talent.ai can assist recruiters in sourcing, screening, and selecting top talent quickly and efficiently.
Its intuitive interface and customizable workflows make it easy for recruiters to manage their recruitment processes and streamline hiring operations.
Features:
AI-powered candidate matching and ranking.

Automated screening and assessment of candidates.

Data-driven insights and analytics on candidate performance and recruitment trends.

Integration with popular ATS and HRIS systems.

Customizable workflows.
Pricing: Contact Talent.ai to find out about the pricing details.

4. Draup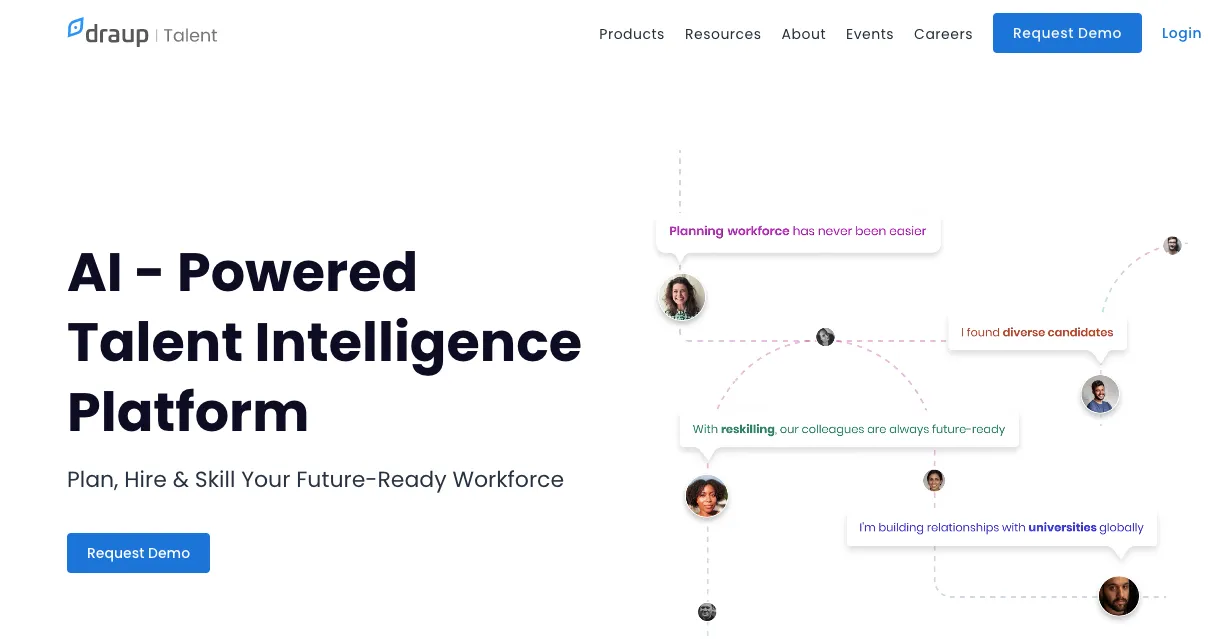 Draup is a Talent Intelligence Platform that helps recruiters and HR professionals make data-driven decisions in their recruitment processes. It is a versatile platform offering various features, including talent sourcing, market mapping, and competitor analysis.
Other features:
Draup's powerful AI algorithms helps to identify top candidates and offer insights on how to engage them.

This Talent Intelligence Platform also provides real-time analytics and reports to help recruiters measure their performance and identify areas for improvement.

Draup's advanced search functionality also enables recruiters to find candidates based on specific skills, experience, and other criteria.
G2 Rating: 4.8 out of 5 stars (11 reviews)
Pricing: Contact Draup to find out about pricing details.


5. Retrain.ai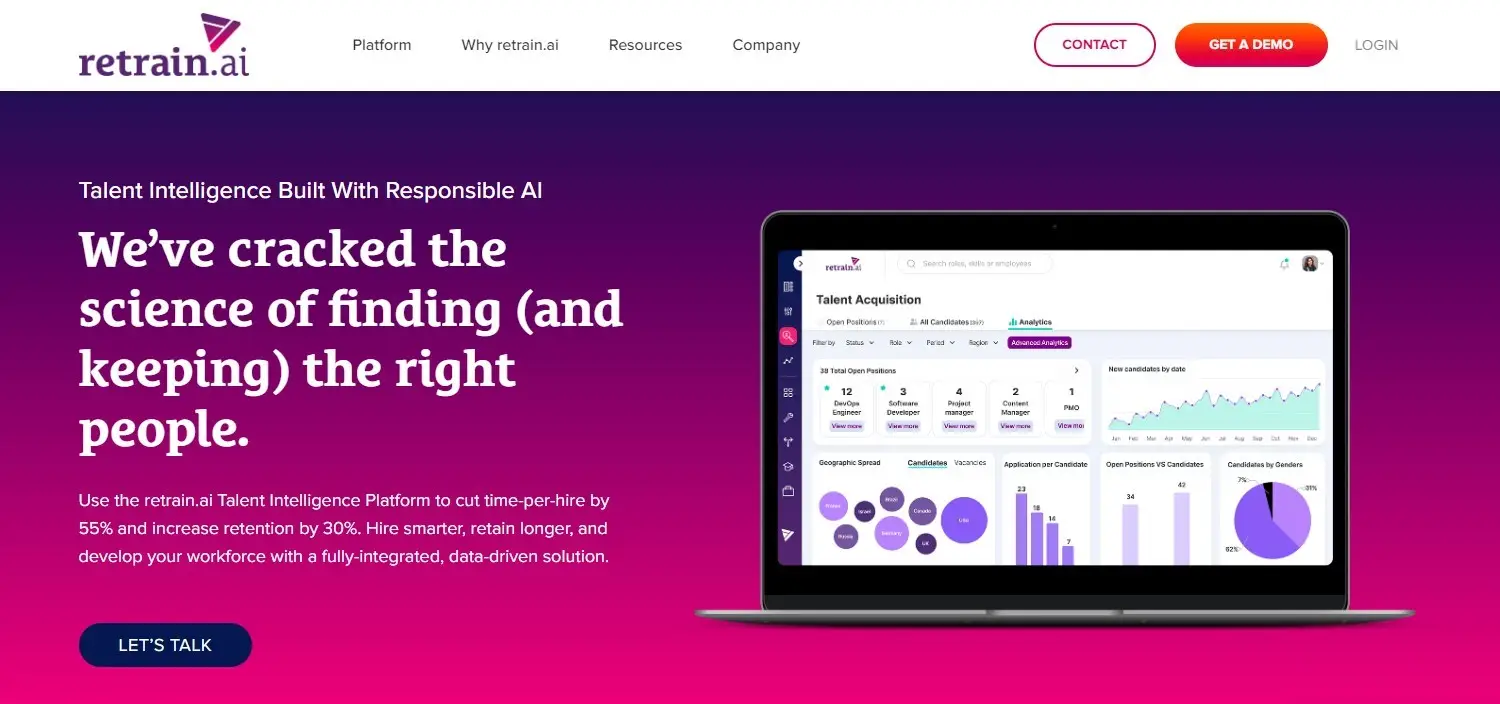 Retrain.ai is a hiring software that helps recruiters streamline their recruitment process by automating various hiring stages. This platform provides advanced AI tools allowing recruiters to effectively source, screen effectively, and shortlist candidates.
Retrain.ai's standout features include its ability to integrate with multiple job boards and social media platforms, enabling recruiters to reach a wider pool of candidates.
Other features include:
This platform offers customizable workflows and templates that help recruiters to create a consistent hiring process.

Retrain.ai's algorithms can analyze candidate resumes and give recruiters insights into their skills, experience, and qualifications.

It also provides real-time analytics and reporting, which helps recruiters make data-driven hiring decisions.
G2 Rating: 4.8 out of 5 stars (11 reviews)
Pricing: Contact Retrain.ai to find out about pricing details.


6. Censia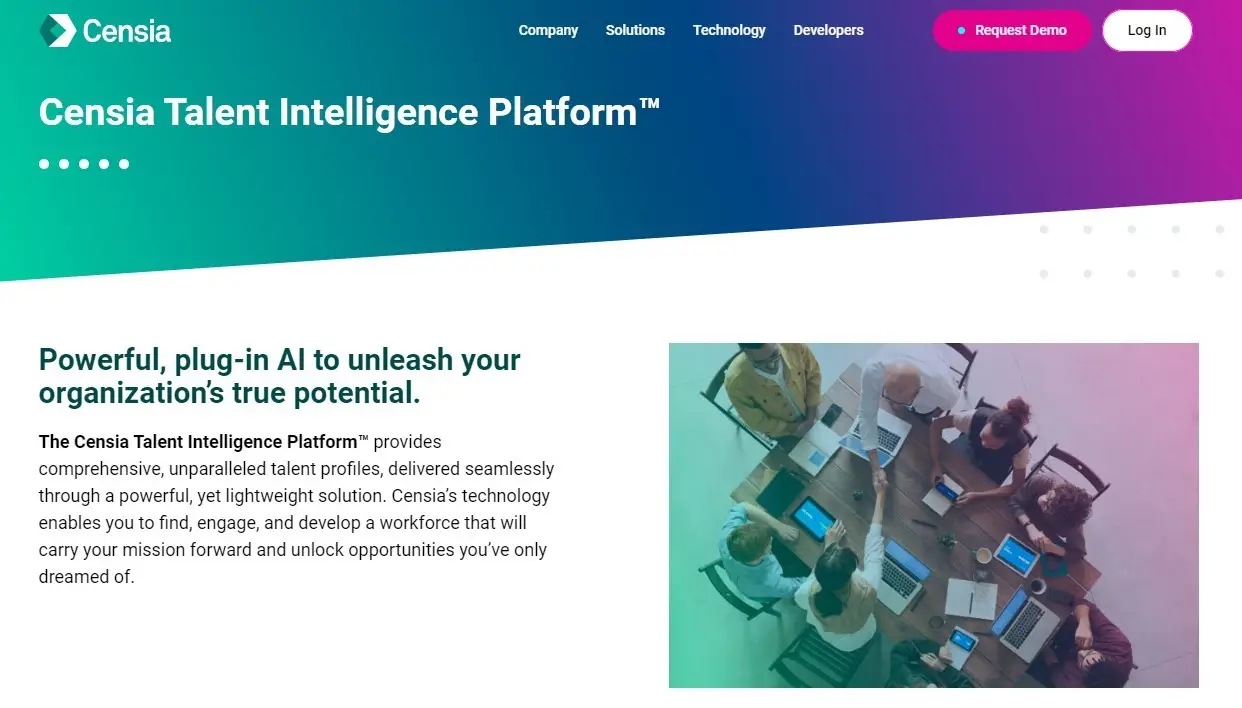 Censia Talent Intelligence Platform is a next generation hiring software that leverages artificial intelligence (AI) and data analytics to transform how organizations hire talent. This innovative platform offers a range of features designed to streamline the hiring process and improve recruitment outcomes.
Features:
AI-powered candidate matching and ranking.

Predictive analytics for identifying top-performing candidates.

Automated sourcing and screening of candidates from multiple sources.

Comprehensive candidate data profiling for better hiring decisions.

Diversity and inclusion analytics for creating more inclusive recruitment strategies.

Advanced reporting and analytics.

Performance monitoring to identify areas for improvement.
G2 Rating: 4.5 out of 5 stars (11 reviews)
Pricing: Contact Censia to find out about pricing details.


7. GIPT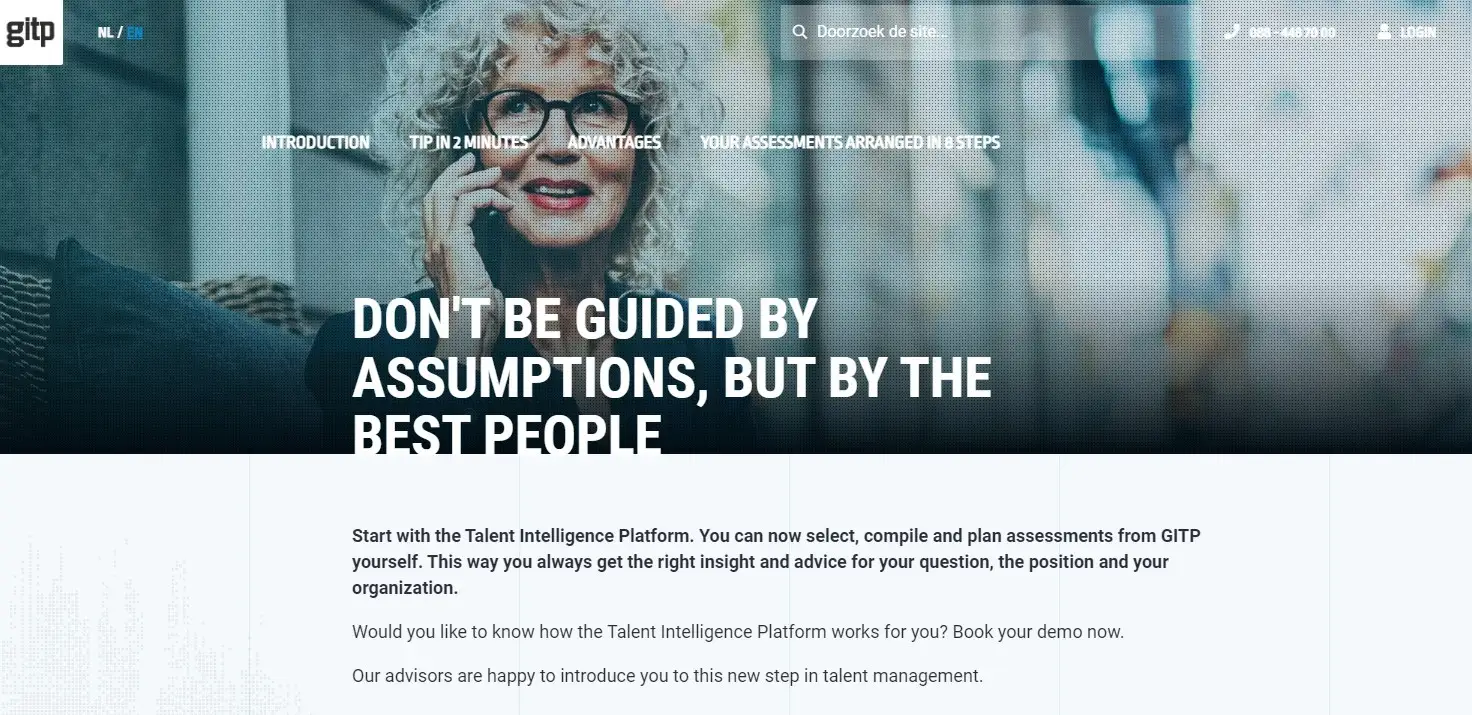 GIPT Talent Intelligence Platform is a robust software for recruiting that offers helpful information about potential employees' abilities. Using AI and machine learning, recruiters can evaluate multiple aspects of a candidate's background before hiring.
Features:
GIPT Talent Intelligence Platform's features include its ability to identify skill sets, predict job performance, and develop personalized employee training programs.

This software also helps HR professionals build a more diverse and inclusive staff.

GIPT is a full-fledged hiring solution to help businesses make better-informed hiring decisions and form a talented workforce.
Pricing: Contact GIPT to find out about pricing details.

8. ICIMS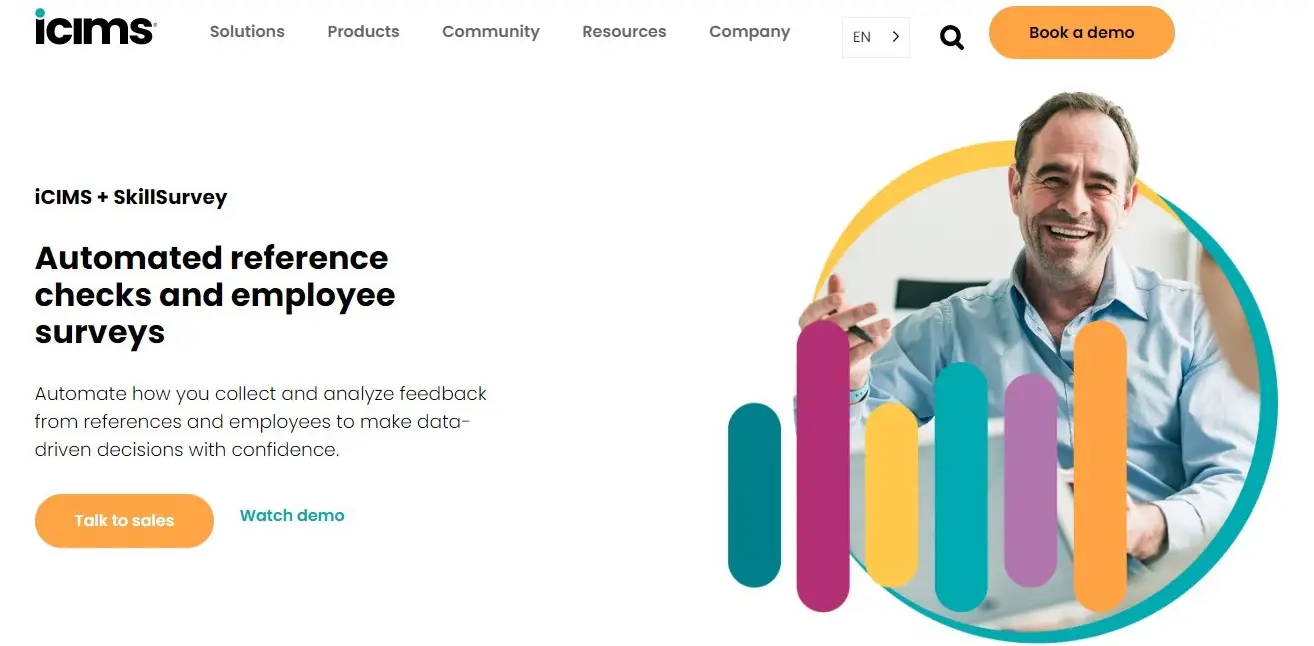 ICMS Platform helps organizations better manage their talent. Enterprises can integrate this cloud-based solution into their talent management processes to enhance recruitment, retention, and development.
Features:
One of the essential components of the ICMS is its Applicant Tracking System (ATS), which helps businesses manage candidates more quickly and the hiring process more effectively.

This software also provides onboarding tools to help new hires adapt to their roles faster.

It also offers learning management tools to advance employees' skills and knowledge, as well as performance management tools to establish goals, monitor progress, and give feedback to employees.
G2 Rating: 4.1 out of 5 stars (552 reviews)
Pricing: Contact ICIMS to find out about pricing details.


9. Talentel
Talentel is a talent management platform that enables organizations to manage talent more efficiently. This cloud-based platform can be accessed from anywhere while offering a range of features that help companies streamline talent management processes.
Features:
It offers ATS that enables organizations to easily manage and track a candidate's recruitment process.

This platform offers performance management, enabling you to set goals, track progress, and provide employee feedback.

You can also identify and develop employee skills and knowledge with Talentel's learning management tools.

The analytics and reporting tools offer to track and measure talent management metrics.

Pricing: Contact Talentel to find out about pricing details.


10. Skyminyr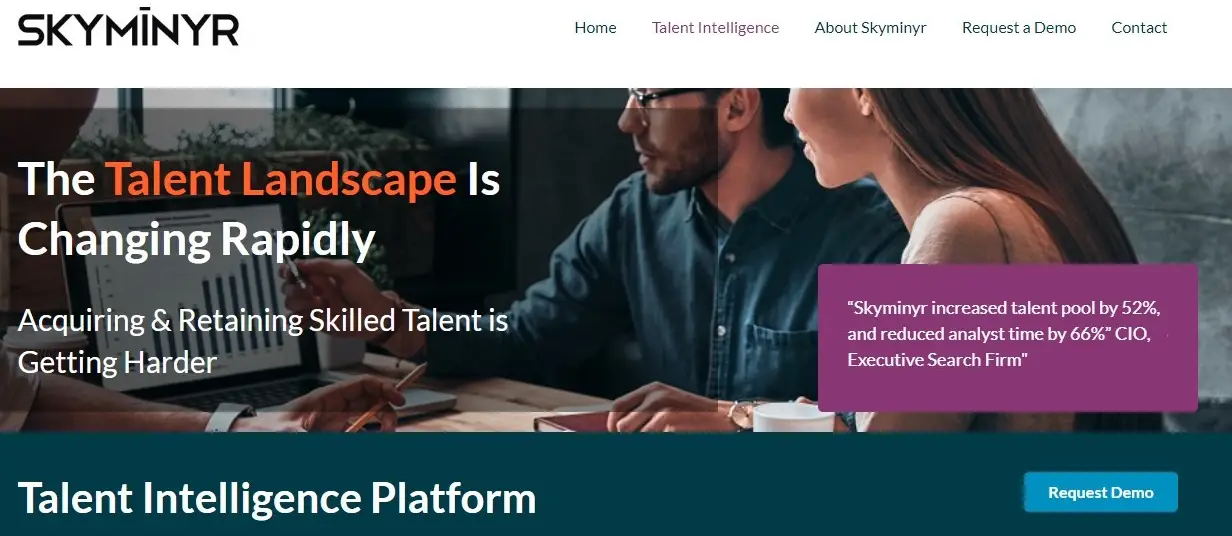 Skyminyr assists businesses in effectively managing their workforce. This platform can streamline talent management activities, such as recruitment, performance management, learning, and development.
Features:
The applicant tracking system (ATS) streamlines and automates the recruitment process.

Learning management tools assist firms in identifying and developing employee skills and knowledge.

Skyminyr's compensation management tools guarantee that employees get paid fairly and competitively.

This platform also includes reporting and analytics capabilities for tracking and analyzing HR indicators.
Pricing: Contact Skyminyr to find out about pricing details.


11. Loxo

Loxo is a recruitment software aimed to make hiring easier for businesses of all sizes. With its innovative AI-based algorithms and user-friendly interface, this platform provides many strong capabilities to quickly assist recruiters in finding and hiring top talent.
Features:
Automated Sourcing: This platform uses artificial intelligence (AI) to automatically source suitable candidates from various online sources, such as job boards, social media, and other online communities.
Talent Pipeline Management: With Loxo, recruiters can manage their talent pipeline more efficiently. Recruiters can easily follow up with candidates and schedule interviews.

Loxo's ATS Integration makes importing and managing candidate data from different sources simple.

Reporting and Analytics: This platform offers extensive reporting and analytics tools to assist recruiters in tracking recruiting KPIs and optimizing their recruitment strategy over time.
G2 Rating: 4.6 out of 5 stars (79 reviews)
Pricing: Starts at $299/month


12. Bryq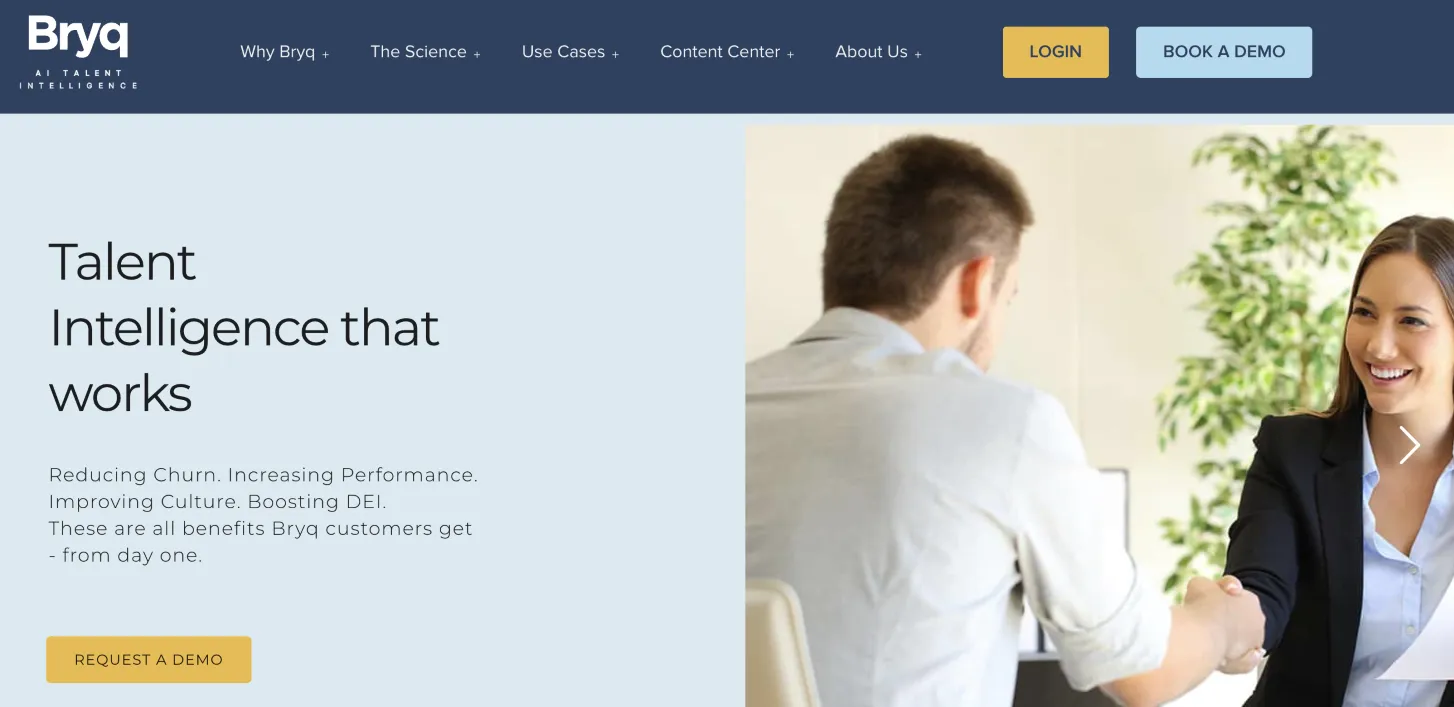 Bryq is a Talent Intelligence Platform that assists businesses in identifying the most qualified candidates for vacant jobs, allowing them to make data-driven recruiting decisions. This platform offers a variety of features that enable recruiters to evaluate potential employees quickly and accurately while also saving time and money.
Features:
Bryq's AI-powered tests let you measure a candidate's cognitive abilities, behaviors, and job-related skills.

It offers pre-built and custom-made assessments to suit the needs of the job role.

Recruiters can compare each candidate based on the outcome of their assessments.

You can make better-informed hiring choices with the support of applicant feedback reports, which provide in-depth insights into each candidate's evaluation findings.
G2 Rating: 4.6 out of 5 stars (30 reviews)
Pricing: Contact Bryq to find out about pricing details.


13. Ceridian Ideal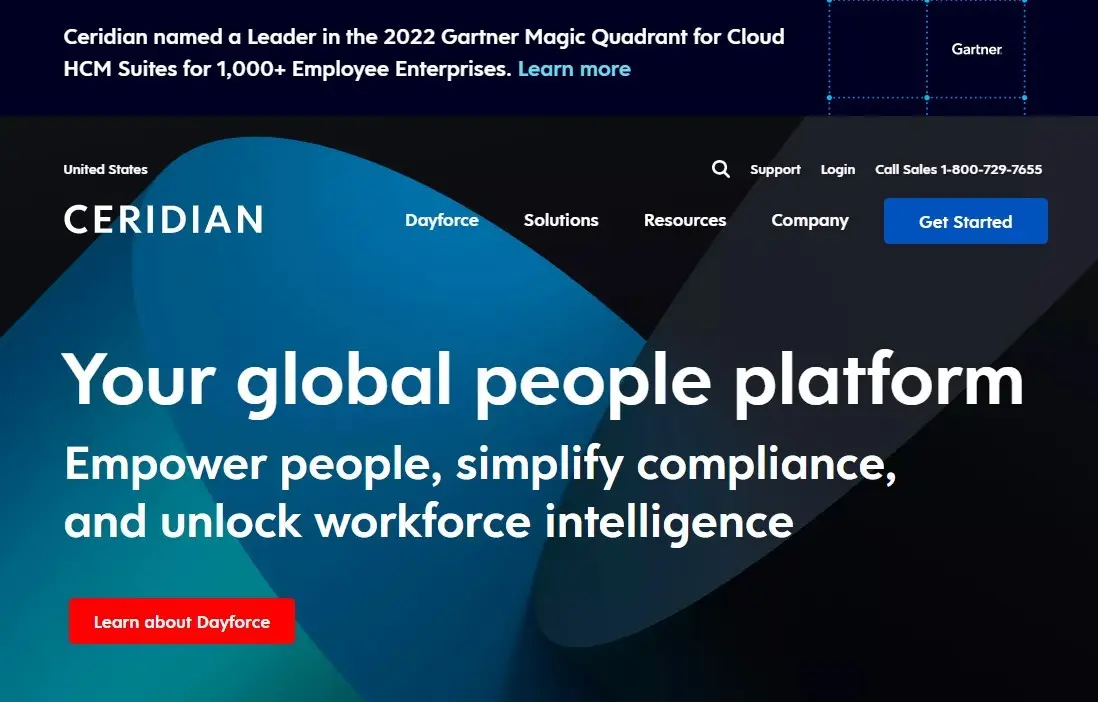 Ceridian Ideal Talent Intelligence Platform enables organizations to make informed hiring decisions. With its variety of features available for access, recruiters can quickly and accurately evaluate candidates. This saves time and money in the hiring process.
Features:
Ceridian Ideal offers assessments to measure various characteristics, such as cognitive abilities, personality traits, and work-related skills.

Recruiters can modify pre-built assessments to meet job requirements.

Candidate ranking lets you compare candidates based on their assessment results.

Collaborative evaluations enable multiple team members to evaluate candidates and offer feedback.

This platform offers feedback reports that give recruiters important information about each candidate's qualifications.
Pricing: Contact Ceridian to find out about pricing details.

14. Freshworks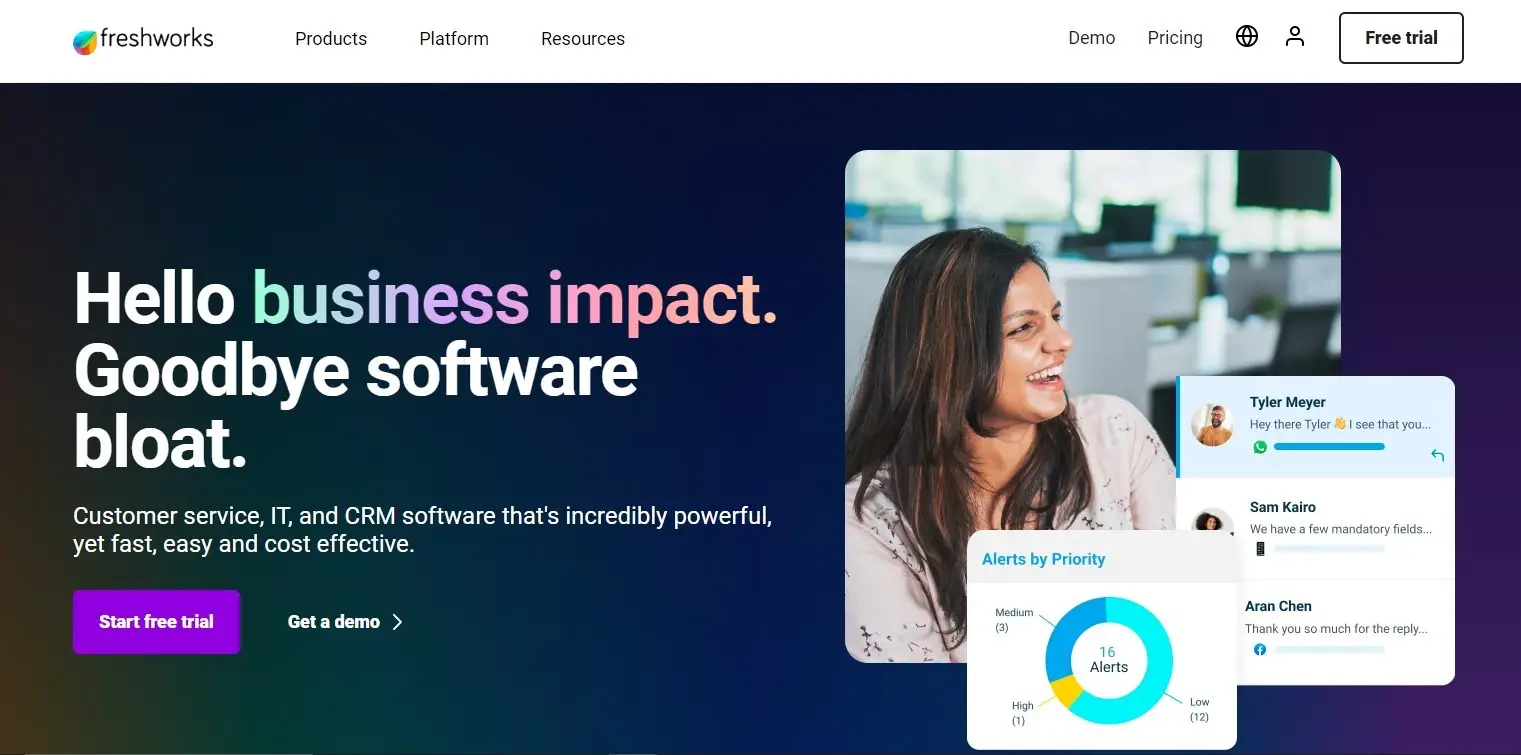 A Talent Intelligence Platform called Freshworks assists businesses in streamlining hiring processes and making informed hiring decisions. It provides a wide range of features and tools that enable recruiters to quickly and effectively evaluate candidates, enhancing the quality of hiring outcomes and reducing hiring time.
Features:
Recruiters can assess applicants based on a variety of job-related skills and competencies.

Recruiters can modify assessments to correspond with job requirements, and automated grading makes it easier to compare candidates and identify top performers.

AI-powered proctoring ensures the validity of online tests and guards against plagiarism.

This platform provides candidate feedback tools so recruiters can give candidates helpful feedback and live coding interviews, which let recruiters evaluate candidates' coding abilities in real-time.
G2 Rating: 4.5 out of 5 stars (6,707 reviews)
Pricing: Starts at ₹1,399/month

15. Hello Astra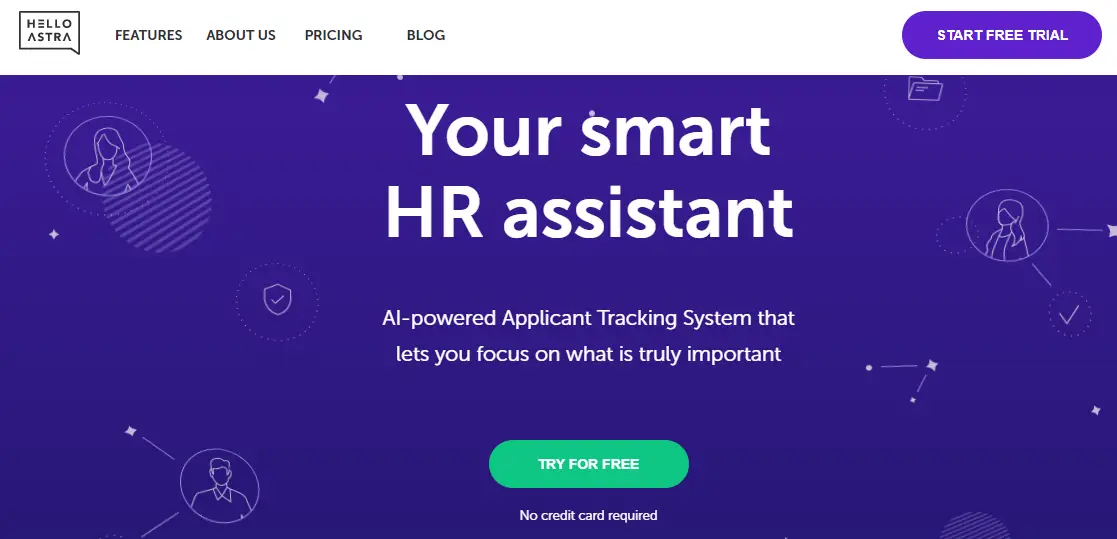 A comprehensive HR platform called Hello Astra assists companies in managing their HR-related responsibilities more effectively. This platform provides several functions and resources that improve the working environment for employees and streamline HR procedures.
Features:
HR Management: These tools make a variety of HR operations, such as hiring employees, managing employee data, tracking time and attendance, and more, simple and automated.
Payroll: This platform's payroll administration tools automate payroll calculations and ensure they adhere to local tax laws and regulations.
Management of Benefits: Employees cdan manage their benefits information and make informed decisions about their health, retirement, and other benefits with Hello Astra's benefits administration tools.
Performance Management: Managers can improve employee performance and engagement by using the platform's performance management features to set goals, give feedback, and evaluate employees' performance.
Pricing: Starts at $19/month


FAQs
1. What does talent intelligence do?
Talent intelligence is gathering and analysing information about job applicants and current employees to learn more about their abilities, attitudes, and potential. Companies can use this data to help with talent management choices like hiring, performance evaluation, and succession planning.
2. Who uses the Talent Intelligence Platform?
Platforms for talent intelligence are used by a wide range of organizations, from big corporations to small startups, to help them make talent management decisions. This includes, among others, executives, hiring managers, and HR departments. These platforms offer helpful insights that assist businesses in optimizing their talent management procedures and making data-driven decisions.