In the face of more challenging recruitment, what trends do recruiters need to keep up with to ensure successful sourcing and hiring? As employers plan to hire more employees, they should be mindful of the following three best recruiting trends.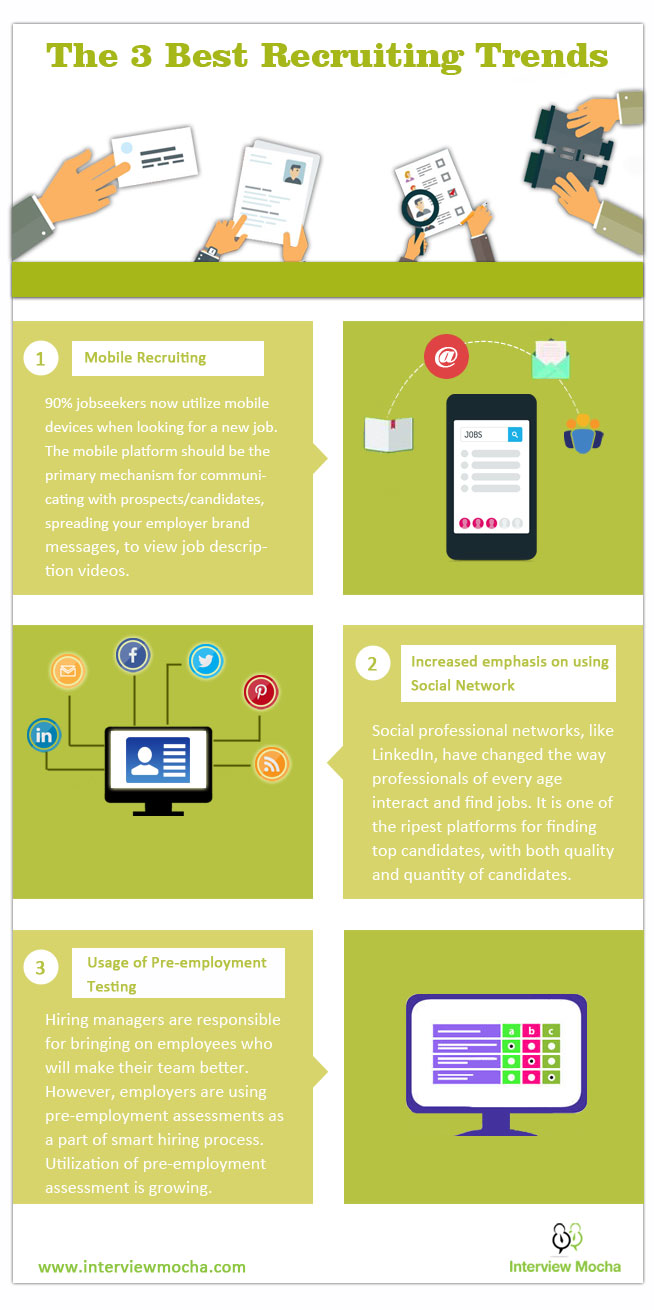 Hiring managers should use mobile recruitment so that they can post jobs on the go and create postings that can be easily shared on social media and readily responded to. Filtering candidates through Facebook, LinkedIn profiles and Twitter feeds and other platforms helps determine whether prospects would fit the culture of a company. With Pre-Employment Testing Software recruiters can test candidates for a variety of skills and can reduce unnecessary elements in the hiring process that directly increase the costs and time
These trends are unique and rare because they have been adopted by less than 10 percent of the major firms. However, they are still important for all recruiting leaders to hire the best employees.