The COVID-19 pandemic caused massive changes in the job market. The immediate shift to remote, meant a new set of challenges for in-house and agency recruiters alike. We spoke to Carine Lacroix, Founder and CEO, Reneshone Consulting, to understand the massive changes the recruiting function is undergoing and best practices for coping with the same. Here's a summary of the conversation!
And here's the link to the on-demand webinar.
Understanding the crisis and the immediate impact
The situation we are in is very unique in the sense that it forced us to change the way that we work. It forced us to embrace technology! Carine says this is the biggest change that the crisis brought forward. Even though there have been crises in the past, for the first time, there is a perceptible and solid change in behavior that's happening all around the globe. And, because of that, this crisis is way different than anything that we have ever experienced before.
For smaller teams, the switch to remote was comparatively easier; while, in larger organizations, this proved to be quite a hassle. And while the challenges differed for every organization, today it's not about the size of the organization but rather the industry within which you operate. Different adjustments will be needed based on the size and types of jobs, etc. that an organization has. The immediate impact for recruiters – the way they approach recruitment today is completely different!
In-person interviews have shifted to the video format. You may still need to go through three or four video calls before being hired. Video calls, while convenient, are also challenging, not just for the recruiterbut also for candidates. For example, you do not maintain eye contact with the person in front of you, but rather the reflection of the person on the screen. Similarly, the body language can either be too revealing or concealing; for instance, a candidate's looking down can be mistaken as a ready script (or any reading material) being present.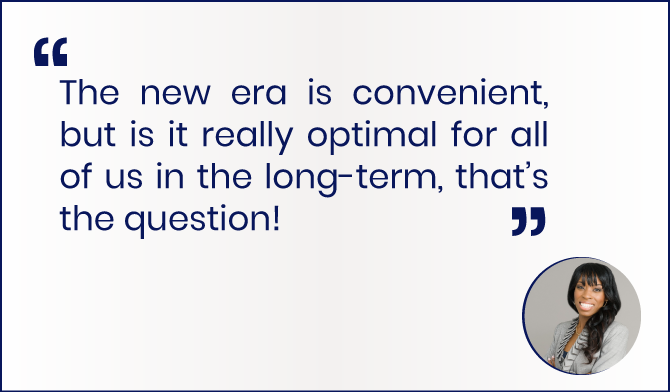 Agency recruiters and the crisis
Both in-house recruiters and outside recruiters saw similar shifts in terms of recruitment processes. Some companies have been more impacted by the crisis than others, for example the aviation industry, paused projects with external recruiters. So, in that sense, the external recruiters are slightly impacted.
But Carine advises, external recruiters needn't stop. Business loss on one end doesn't mean new business gains elsewhere aren't possible! Redefine the way you do business, reach out to companies like Amazon, who are seeing increased hires compared to before the pandemic. This could mean approaching companies in new industries if need be.
P.S. In our earlier webinar, we also took a look at the companies with the most open jobs
Getting creative with budgets to match candidates to jobs
Identifying the right fit with tight budgets is challenging but not impossible, says Carine. Firstly, understand exactly what the job is about. This means deep conversations with the hiring manager are crucial because some job descriptions are not clear. While internal recruiters are already familiar with the culture of the organization, an external recruiter will need to understand that working environment and then match suitable candidates. When you understand the job itself and the impact of the job in the organization, then you can easily go in the market and find a fit for the firm! Specificity is key. If your company has a budget for an ATS and similar tools, it helps. Otherwise, LinkedIn also is very helpful for recruiters.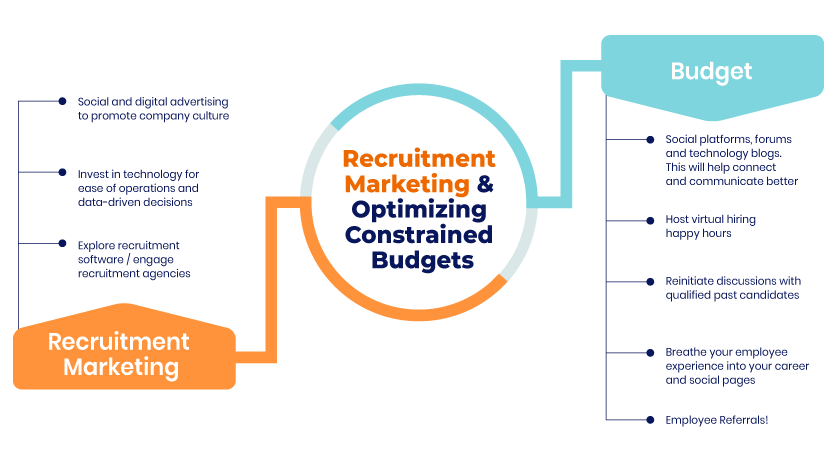 Recruitment costs and Applicant rates
There are numerous ways of increasing applicant rates, just take the traditional ways for example – internal referrals, reaching out to old applicants, etc.
Use the power of video – a short, catchy video, on the working culture, the changes in the midst of Corona crisis – this increases your chances. Within a short span of the video, you have to be very innovative.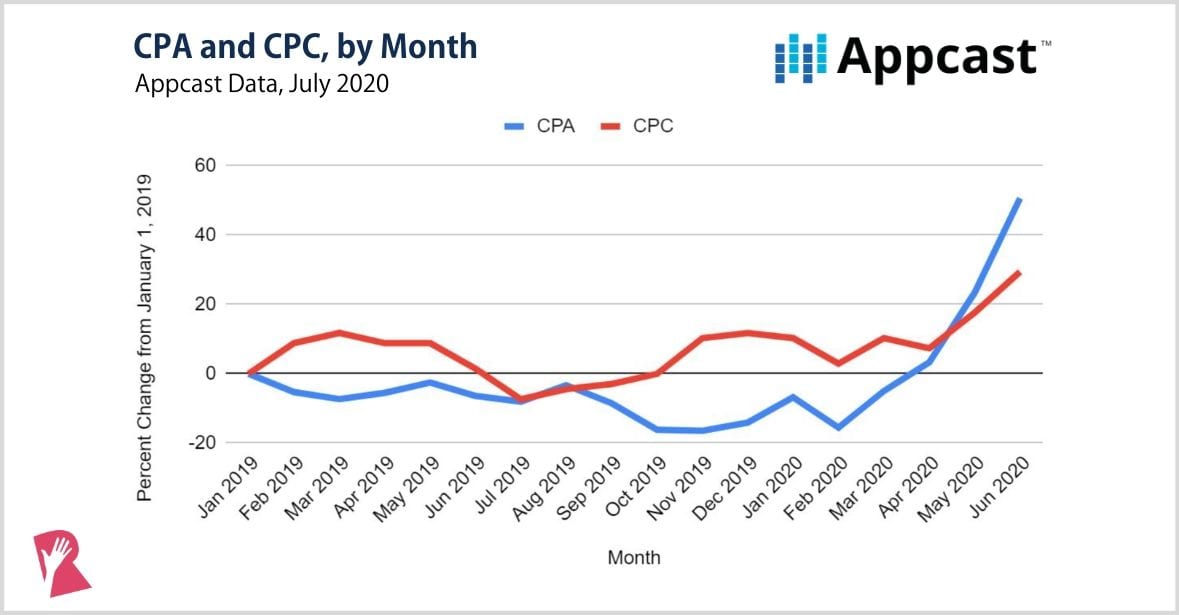 Image Source: Appcast Data
Leverage channels for sourcing
In addition to LinkedIn, other channels to really think about are job boards. There's a study that says 60% of job seekers go to job boards at the beginning of the search. This percentage is huge enough for anyone to switch gears. So, leverage job boards in a very strategic way.
For example, websites like Indeed get 250 million unique visitors every month. So, this is actually a very good job board, but you can also use specialized job boards. For example, if you want to hire for an IT job, you can consider specific job boards like Dice, GitHub, and you can use something if you're in the hospitality industry, because most certainly, over time, industries that have taken a hit will bounce back. So, you will need to think about using maybe a job board like Caterer.com. What we can learn here is that either we can invest in a popular job board, like Indeed, or we can invest in specialized job boards.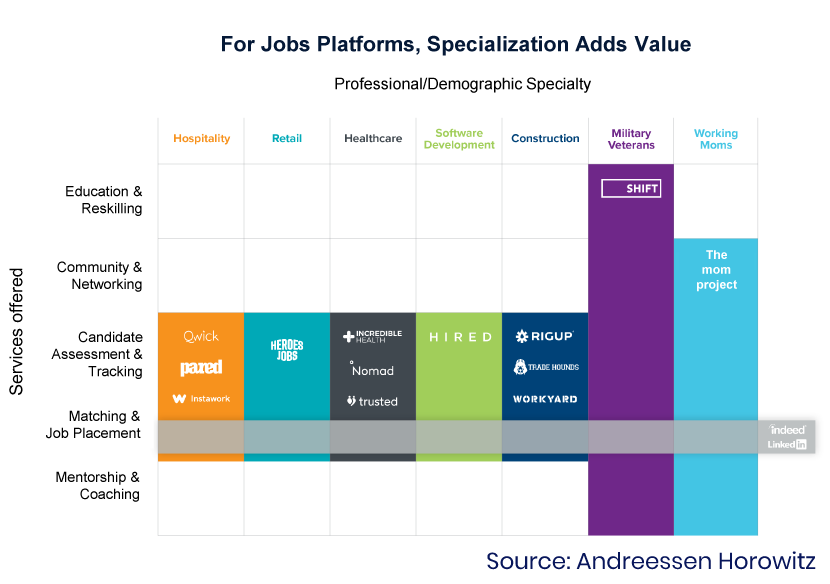 Another channel in addition to the job board is of course your own website. You must have a career section on your website that is optimized for all devices. And do not forget the internal pipeline, people in your organization today who meet the requirement for the required job.
Also, if you have the resources, use recruiting automation platforms like Fetcher. Because as human beings, we can only work so long! But these platforms will continue to work for you and match potential candidates as per your requirements.
Preventing unfair means in video interviews
Recruiters can implement certain practices to ensure candidates are not seeking additional help, maybe avoid using an artificial background, recommending them to position the camera in a certain way so you're seeing the desk rather than just the candidate's face.
Especially when you're hiring for coders, features like live coding interviews simulate whiteboard interviews in a virtual format. And features like image proctoring, video proctoring further help ensure prevention of unfair means.
KPIs that matter
Be it an internal or external recruiter, time to hire is a critical KPI right now. The reason behind this – most employees are working from home. Hence, they can actively look for jobs, give 3-4 interviews a day – all because they have more time! They're saving time on commute and if they're looking for jobs, they have the time to speak to one recruiter after another. Which means you have a very short time span to hire those superstars. If you fail to act fast and the time taken to negotiate salary and internal discussions with clients or hiring managers is longer, you may lose out on a good candidate.
Tracking channel performance is also important, especially to ensure optimum use of budgets: which channels led to more candidates that you ended up hiring? How was the quality of those hires? How has the retention been? All of these are important-to-measure KPIs. So, when you hire people are you tracking in terms of performance, in terms of culture fit, in terms of engagement, etc. you have tangible data to help.
In conclusion
It's a challenging time for both recruiters and candidates to say the least. Use this time to advertise your company because you can get in front of the right eyes now! Advertising, not in a sales type of way, but by providing educational information to people. The key, as always, is to remain proactive!
You can access your copy of the webinar here.