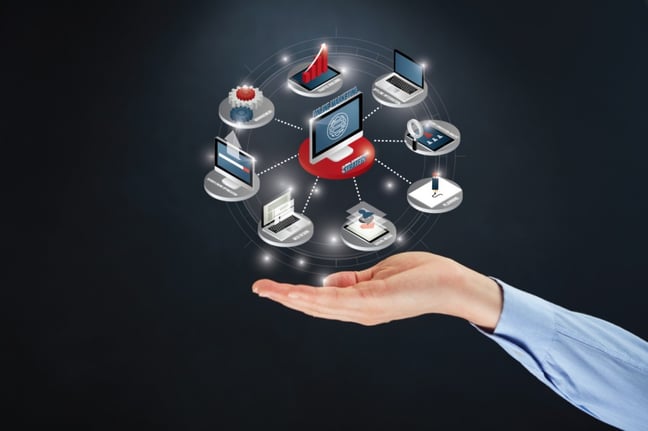 Technology is constantly evolving and adapting to meet changing needs, and we rely on it in practically every aspect of our personal and professional lives. Just like other sectors, changing technology has had a huge impact in the world of HR and recruitment too. HR software may once have been static, but it has undergone a sea change in recent times!

Modern HR tools are cutting down the time, effort and cost involved in managing employees, as well as hiring new candidates or advertising job openings. However, it's important for HR managers to know about new trends in this sector so they can maximize the benefits of changing technology for more efficient daily operations.
7 Things You Should Know about Changing HR Technology
Here are the top 7 HR technology trends and changes to keep an eye on today, as well as in the near future:
The Internet of Things

– We all know that the Internet makes life easier in many ways, but for HR personnel, it's no longer restricted to web browsing or posting job ads online. In the present scenario, the Internet offers an almost unlimited variety of benefits that can be leveraged by smart HR professionals.
The Internet is part of everything today – right from interacting with potential job seekers, responding to queries and following industry updates, to promoting your employer brand, collecting feedback from employees, or tracking and sharing their performance in real time.

Automation Takes Over

– With everything from AI (Artificial Intelligence) to voice recognition tools becoming part of HR technology, there's never been a better time for automation in this sector. Repetitive or bulk tasks that would normally be a drain on time, resources and ROI are now handled almost completely by ATS solutions.
These days, an applicant tracking system does everything from posting job ads on multiple platforms and collecting/uploading resumes, to parsing candidate profiles, scheduling interviews and more. As this technology evolves further, we expect to see even more features that save time and effort for HR and recruitment managers.

HR Metrics and Analytics

– In the past, HR strategies used to be designed around non-quantitative factors and soft skills, but are now becoming about hard data. Whether it's about understanding employee performance, feedback or flight risk, reporting tools in HR software are the next big thing.
This is especially true in recruiting, where predictive analytics and data science are replacing traditional methods of gaining insight about a candidate. While the human touch will never be completely replaced by software, data analysis tends to provide better results than instinct or observational skills can do alone.

Millennials and Gamification

– The younger generation of workers is not satisfied with letting things be, but instead takes an active interest in performance, goals, workplace culture and more. Millennials have grown up using computers, mobile phones, and tablets, and are more tech-savvy than any previous generation.
They also form almost half of the workforce today, and it's crucial for HR managers to understand what they need at work, such as gaming elements for feedback. As a result, digital communication through mobile apps and gamification strategies for performance management are key areas of focus for HR technology today.

Objectives and Key Results

– Performance reviews are on their way out, with Objectives and Key Results or OKRs taking their place. This management method primarily targets the younger workforce, with employees setting personal objectives and key results based on corporate goals.
The idea behind OKRs is to improve goal setting by communicating company-wide objectives with employees and aligning them with what each employee achieves. This can be a challenge when it's first implemented but improves transparency, fairness, and real-time performance management.

Software in the Cloud

– One of the biggest changes in HR technology has been in the form of cloud-based software. Today, HR managers can access the employee database or manage recruitment tasks through their phone or tablet no matter where they are.
A mobile-friendly applicant tracking system or other web-based HR software also reduces the cost of IT infrastructure and support systems, since companies do not need to buy expensive hardware or peripherals. They can also operate with a smaller HR or recruiting team and little or no in-house IT support.

Social Media and Mobile Hiring

– There's no question that social media has allowed recruiters to reach a wider talent pool. However, recruiting through Facebook, Twitter, LinkedIn and other platforms is also great for boosting employee referrals, interacting with potential candidates, and building a strong online presence.
Mobile recruiting is another area of interest. Over 90% of job seekers use handheld devices to perform searches and apply for positions, so it's crucial for companies to have a mobile-optimized careers page. Along with candidate experience, HR efficiency improves if you use a mobile-friendly applicant tracking system.
It isn't always easy to change the way you do things, but exploring new HR technology and trends can help you gain a competitive edge. If you don't grow with the times, you may just get left behind!