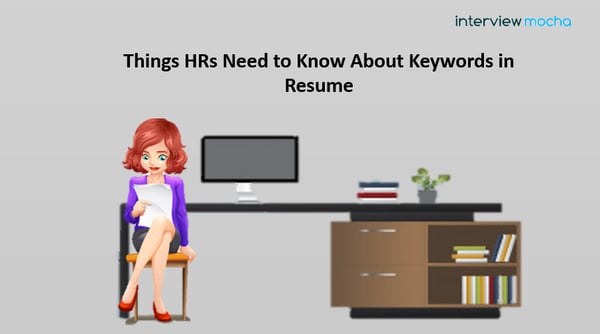 Technology has hit the job seeking process. Before you analyze a resume, it usually passes through a scan you have developed, looking for specific keywords that relate to your position opening.
Now, you have a set of resumes in front of you that have those keywords you identified. It is now time to review those resumes. What do you look for?
Stuffing for Stuffing's Sake
Job seekers are "onto" digital scanning. They will place those keywords throughout their resumes just to get through the scanning process. Your job is to ensure that those keywords actually relate to the professional experience they are listing.
"Unfortunately, most applicants don't know how to choose the right keywords. They find "Top 20 keywords to include on resume" article on Google and blindly pick the words from the list. They don't really care whether these keywords are relevant to their real experience or not," says Monica Cresswell, an HR specialist at Flash Essay
Check Each Entry of Job Experience Carefully
So the next step you should make is to take a closer look at each entry. Do the keywords fit naturally within the context of that job experience or are they "forced" into that context?
"If the keywords stand out from the text of the resume, it means that the applicant added them just to beat the ATS. There is no proof that the applicant actually has these skills," explains Clair Birmingham, HR manager at GetGoodGrade.com. So you should think twice before inviting this applicant to the interview.
Also Read: iMocha Job Role-based Assessments For Hiring Tech Professionals
Forget About the Keywords, Focus on the Experience
The applicant tracking system has already done its work and checked the keywords. Your job is to analyze not the keywords, but the experience. You should find out whether an applicant's employment history matches the skills listed in the position posting.
Let's consider an example. You are looking for an experienced research and development manager for a cosmetics company. You have used ATS to scan dozens of resumes for keywords "leadership", "managerial experience", and "time management".
The ATS has chosen two candidates who have mentioned all these skills in their CVs, but who have never worked as R&D managers before. The first applicant worked as a sales manager at a car dealership. The second applicant was the head of the supply chain for a tech company.
As you can see, sometimes ATS fails to provide you with adequate results. It may happen if you choose the wrong keywords or for other reasons. Your job to analyze resumes in more details and to fix the mistakes made by both: you or by ATS.
Analyze the Accomplishments
Dump the focus on keywords and look at actual accomplishments in each job experience. Try to figure out whether the applicant is able to list specific details about the results of his professional activities.
"Experience without accomplishments is worth nothing. If an applicant has seven-year experience in the field but has no professional achievements, don't hesitate to send their resume to trash," recommends Veronica Wright, CEO of Resumescentre.com
Use Pre-Employment Assessments
Even if everything seems to be okay with the keywords and experience, you still can't trust the words written in resume entirely. It's essential to check whether the applicant really has skills mentioned. And the best option you have is to use pre-employment assessments.
There are lots of different tests you can choose from. It always depends on the job and the industry, in which your company operates. Feel free to select one of the following options:
True-to-life assessments
Numerical reasoning tests
Ability and skills tests
Personality and behavioral tests
Occupational assessments
Emotional intelligence tests
Also Read: 10 reasons to use Pre-Employment Skill Testing as a Hiring tool
Optimize keywords for future searches
If you can't find a perfect candidate fast and easily, you should find out what went wrong. First of all, you should check whether ATS works smoothly.
Probably, you have chosen unsuitable keywords or misspelled them. Unfortunately, even a tiny mistake, such as a typo in a keyword, may lead the search to failure. To complete optimization, don't hesitate to utilize the following tools and services:
In Conclusion
Keyword optimization is only one factor in your evaluation of a resume. It will get applicants beyond the digital screening process. But it is your job to determine if that optimization is genuine and natural.
Be attentive to details, check everything twice, and you will not be mistaken.