Are you facing trouble realizing the benefits of a diverse workforce? Your recruitment process can be the crux of this problem.
Besides being time-consuming and complex, manual assessment of candidates can often pave the way for an unconscious bias to seep into your recruitment system.
The diversity recruitment tools available in today's market help, but we understand that choosing the right fit for your organization can be challenging. This is why we have combined a list of diversity hiring platforms that'll help you with each stage of your hiring process.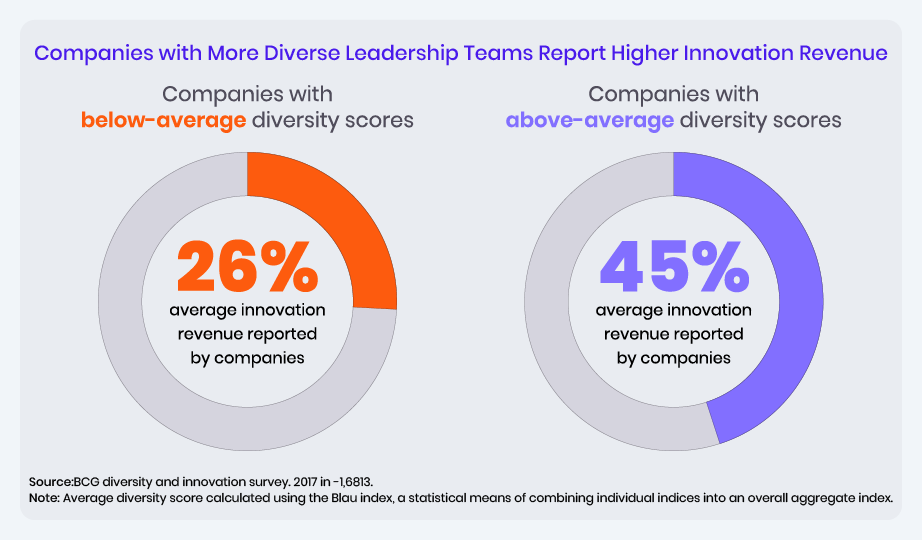 Source- BCG
But before that, let's try and understand the different types of diversity hiring tools available in today's market. Based on their purpose and critical functionalities, diversity hiring tools are segregated into six different types:


1. Skills Assessment Tools
These allow you to determine each employee's strengths and weaknesses. With regular evaluations and reports, you can efficiently address their knowledge gaps and other weak points. Hence, allowing you to hire candidates that best fit the job specification.


2. Diversity Sourcing Tools
Diversity Sourcing tools are decision support tools that help you discover data and other information about your diversity efforts or your current organization's makeup. This data enables you to improve your employer branding and your employee experience to attract more diverse candidates.

3. Job Description Writing Tools
Job Description Writing tools use a technology called 'Augmented Writing,' which serves as a writing coach. It helps improve writing by highlighting problem words and suggesting better words. Using AI, these tools notice factors such as:
Gender Bias

Exclusionary Words

Age Bias

Unconscious Bias

Paragraph & Sentence Length

Use of Bullets

Optimal Job Titles
4. Job Board
This is a type of website employers use to advertise job vacancies to job seekers. Candidates can use job boards to search for new job opportunities in their industry and profession.


5. Application Tracking System
An applicant tracking system (commonly known as ATS) is software for recruiters and employers to track candidates throughout the recruiting and hiring process. An ATS comes equipped with capabilities ranging from simple database functionality to a full-service suite of tools. This makes it easy for businesses of any size to filter, manage, and analyze candidates.

6. Diversity Recruiting Platforms For Specific Groups
Diversity Recruiting Platforms enable companies to automate manual sourcing of qualified diverse applicant pools for current and future openings. These tools are mainly used to remove unconscious bias during the recruiting and interviewing process and hire the most skilled candidates.
Top 15 Diversity Recruitment Tools For 2022
1. iMocha
Type of tool: Skills Assessment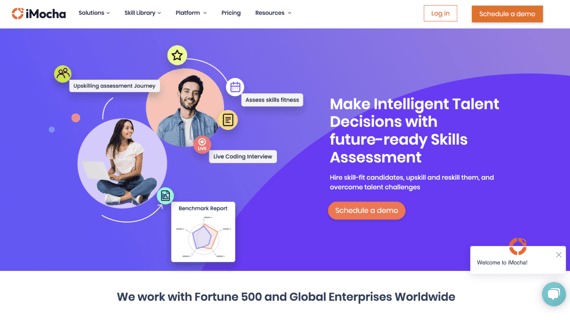 iMocha is a comprehensive skill assessment platform that offers dependable talent analytics, AI-powered skills assessment tools, and expert guidance that helps you create winning teams. It removes the unconscious bias from the entire hiring process through customizable skill-based assessments and enables you to choose candidates only based on their merit and not gender, race, or any other discriminatory factor.
Features:
Offers customizable skill-based tests that can be attempted from anywhere and anytime

Multiple reviewer feature to ensure transparency and objectivity

Masked assessments with provision to remove age, gender, location, and more

Reports with anonymized candidate data

Smart proctoring capabilities prevent cheating and other malpractices

Empowers hiring teams with detailed reports of every candidate

The UI supports contrasting colors to aid candidates with color blindness, along with a vision-friendly font

All questions, answers, and essential instructions have audio capability integrated to help candidates give their best shot

It offers easy integration with your legacy ATS
G2 Rating: 4.4/5

2. Entelo
Type of tool: Diversity Sourcing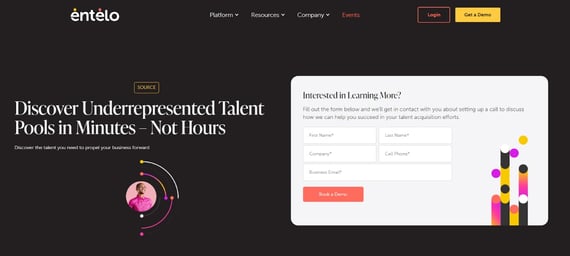 Entelo Diversity helps you surface top candidates from under-represented groups based on gender, race, ethnicity, and veteran status. It enables you to recruit a strong, diverse and innovative team by providing an accurate source-to-hire automation technology alongside other best-in-class managed services that focus on results and not just AI.
Features:
One-Click Diversity Filters

Inclusive Language Alerts

Diversity Highlights

Diverse Pipeline Reporting

Explores the Talent Marketplace
G2 Rating: 4.3/5


3. SeekOut
Type of tool: Diversity Sourcing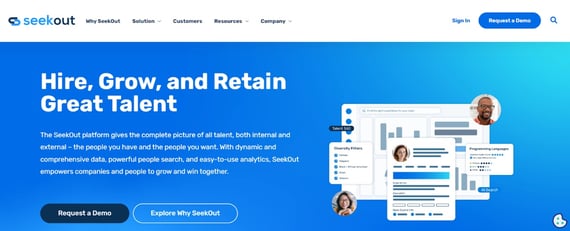 SeekOut's comprehensive database offers users a 360-degree view of talent. With its intuitive AI-powered search technology, recruiters and hiring managers can tap into underutilized talent pools of millions of global profiles, discover skilled candidates with unprecedented speed and precision, and engage with them instantly by obtaining the correct contact information in a single click.
Features:
Diversity filters for women, Hispanic, African Americans, and veterans

Uses its Blind Hiring module to remove unconscious bias while sourcing

Hides information regarding a candidate's gender, race, or ethnicity.

Offers insights into candidate availability, where candidates work, and your current company's diversity

Deeply analyzes talent pools to help hiring managers and management make informed decisions
G2 Rating: 4.5/5


4. Textio
Type of tool: Job Description Writing
Textio is an augmented writing tool that collects real-time data using AI and predicts the results of your job description. It makes your job postings more interesting and allows you to reach your target audience better. Textio also focuses on equalizing feminine and masculine words in the job descriptions so you can ensure fairness to all applicants.
Features:
Activity Dashboard

Configurable Workflow

Content Library

Contextual Guidance

Reporting & Statistics
G2 Rating: 4.2/5


5. DiversityJobs
Type of tool: Job Board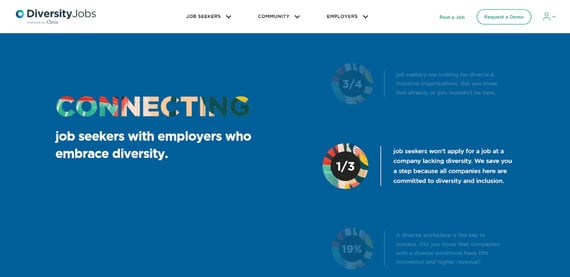 DiversityJobs helps unite diversity-driven employers with people of color, women, veterans, older workers, individuals with disabilities, and members of the LGBTQIA+ community. For job seekers, it provides an easy and honest online job search experience. While for employers, its diversity recruiting services comprise single job postings, customized job scraping, targeted branding solutions, resume database access, and full OFCCP compliance posting and documentation.
Features:
Integrates with nearly all applicant tracking systems (ATS)

Shares listings to over 900 diversity job sites

Offers an extensive resume database of diverse candidates from a range of industries

Recruiters can add their company profile to the site for increased brand awareness

The platform offers target marketing services, which include social media promotion and email alerts
G2 Rating: NA




6. EmployDiversity
Type of tool: Job Board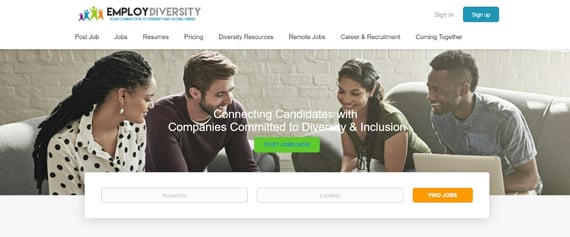 EmployDiversity's mission is to provide an efficient and cost-effective online solution that helps employers in recruiting multicultural and foreign national job seekers. It offers diverse professionals an online venue where they can access employment opportunities and career development information.
Features:
Eliminates Unconscious Bias

Blind Pre-Employment Screening

Candidate Evaluations

Diverse Candidate Sourcing

Unbiased Job Descriptions
G2 Rating: NA

7. Greenhouse
Type of tool: Application Tracking System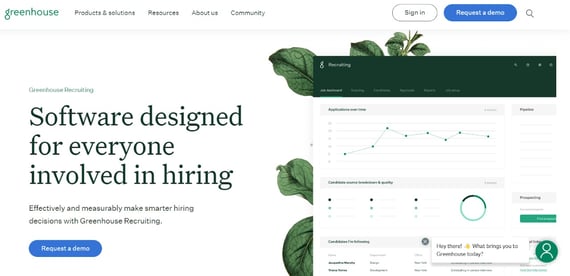 Greenhouse Recruiting reaches, classifies, and nurtures talent so you can create a robust candidate pipeline that delivers exactly what you need for each job role. It drives candidate interactions at every touch point, eliminates the administrative burden, and keeps everyone on the hiring team engaged.
Features:
Sets up an equitable hiring process

Creates an exceptional hiring experience for everyone

Uses robust data and offers reports and analytics

Stays flexible with your recruiting and event mobile apps

Scales to the size of your business
G2 Rating: 4.4/5
8. AbilityLinks
Type of tool: Diversity Recruiting Platforms For Specific Groups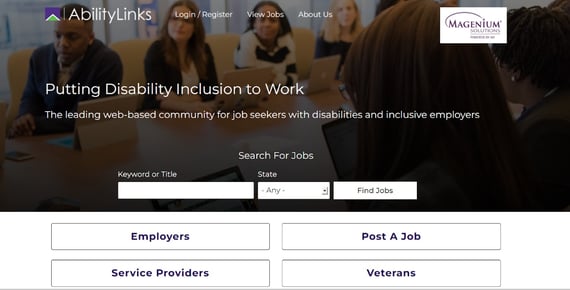 AbilityLinks is a web-based community for job seekers with disabilities and inclusive employers.


9. abilityJOBS
Type of tool: Diversity Recruiting Platforms For Specific Groups
abilityJOBS claims to be the largest job site for people with disabilities that helps businesses, governments, and non-profits connect with talented job seekers.


10. VetJobs
Type of tool: Diversity Recruiting Platforms For Specific Groups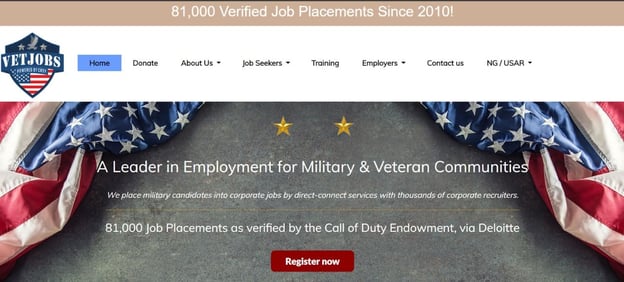 VetJobs is an employment community for military and veterans that place military candidates into corporate jobs through direct-connect services with thousands of corporate recruiters.

11. Black Career Network
Type of tool: Diversity Recruiting Platforms For Specific Groups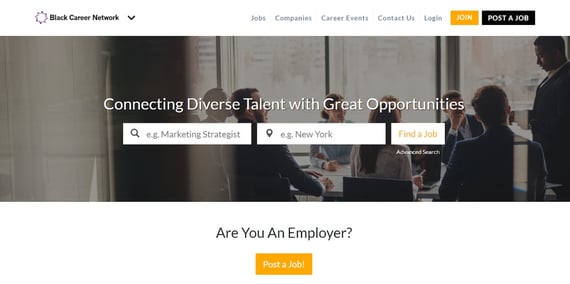 Black Career Network helps African American students and job-seekers connect with organizations that are looking for qualified candidates with specific job roles.

12. Jopwell
Type of tool: Diversity Recruiting Platforms For Specific Groups
It is a career advancement platform for Black, Latinx, and Native American students and professionals.


13. Career Contessa
Type of tool: Diversity Recruiting Platforms For Specific Groups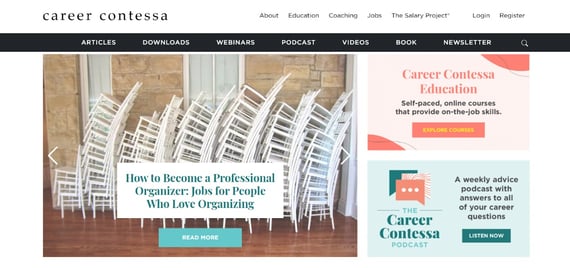 Career Contessa is a career resource that helps working women be more fulfilled, healthy, and successful at work.


14. Tech Ladies
Type of tool: Diversity Recruiting Platforms For Specific Groups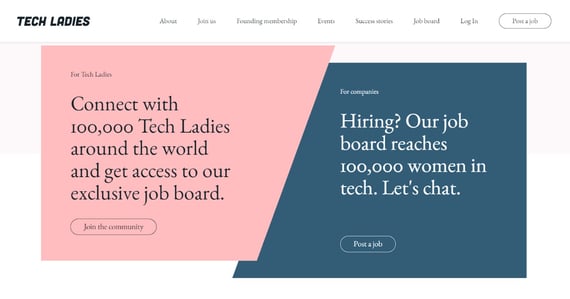 Tech Ladies helps women connect with the best jobs and opportunities in tech.

15. LGBT Connect
Type of tool: Diversity Recruiting Platforms For Specific Groups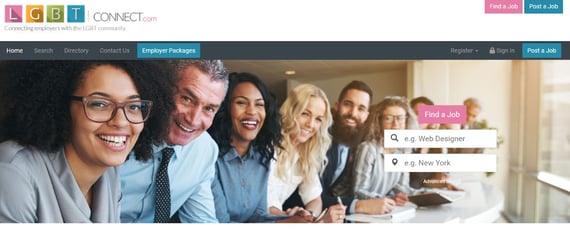 LGBT Connect is a job portal that connects employers with the LGBT Community.
Conclusion
Without having a strategic approach toward Diversity & Inclusion, it will be tough for your organization to meet its respective DEI goals. You need a comprehensive DEI strategy that can:
Educate your employees about the pros of a diverse workforce

Explain to them the harms of discriminating against an employee based on their gender, color, race, background, sexual orientation, or demographics

Help you instill an inclusive culture within your organization
And when it comes to hiring diverse candidates, choose diversity recruitment tools such as iMocha to build a diverse workforce of qualified professionals that can help your organization grow.
Click here to learn more!
Frequently Asked Questions
What is diversity and inclusion hiring tools?
Diversity recruiting software or tools are used to automate the process of manually sourcing qualified candidates for current and future open positions. These software/platforms help recruiters and other hiring professionals effectively manage diversity hiring initiatives in the company and remove unconscious bias that candidates may face during the recruiting and interviewing processes.
Why use diversity recruiting tools?
Diversity Recruiting Tools are used for the following purposes:
They help in assessing a candidate's skills and address their skills gaps

They offer reports that help recruiters analyze a candidate's performance in detail

Diversity recruitment tools remove unconscious bias from the hiring process and help back employer's DEI initiatives

Hiring a diverse team of professional introduces new perspectives into the mix and help organizations think out of the box.