Who said starting a small business was easy? Things are never easy for small business owners. There are many problems that are encountered by these owners throughout the course of managing a business. These include things like hiring the right people, building a brand, and so on.
For a business with relatively few employees, adding an HR person or team can seem difficult and sometimes unnecessary. Most of the time, the CEO or the owner is himself the hiring manager. Unlike large businesses which are stuck with policies, procedures, and traditional solutions, small businesses are free to look less at these traditional procedures and build new methods.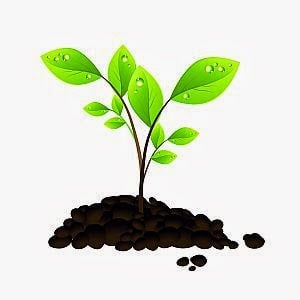 For a small business to hire the right people may require spending some extra time sorting through all those applications. And then, assessing candidates' skills, interviewing them can consume extra time and when you have no or limited people to work.
Why Small Businesses should use Online Pre-Employment Testing?
Assessments are a vital part of determining a candidate's knowledge. Pre-employment testing software will help small businesses that do not have adequate screening resources, to hire the right candidate without any effort and extra time.
1. Reduce Administrative Time
There is a lot of time, effort, and hassles involved in screening resumes, scheduling interviews, organizing tests, etc, whenever any screening process is to be undertaken. And conducting this process with limited resources can be difficult. With pre-employment testing software, these hassles disappear, saving time and money. Moreover, productivity increases multi-fold.
2. Eliminate hiring errors
A bad hire can be very costly for a small company, surely you don't want a bad hire at a very initial phase of setting up a company.
3. Get Instant Results
The online assessment software gives instant results with details such as -
- Raw scores
- Strengths and weaknesses in various skills relevant for the job role
- Percentile scores
- Pass/Fail
- Proctoring Details
- Relevant candidate details
These reports and analytics give actionable insights.
4. Assess Technical Knowledge with ease
It is not possible for the hiring manager of the small company to assess or screen a candidate's technical knowledge as they may not have the technical expertise. Online assessment software solves this problem too.
How iMocha can be of great help?
iMocha helps small business solve their problem of hiring the right candidate for the available positions. iMocha's online pre-employment assessment software can be a major asset for small businesses. Hiring costs take up a large chunk of the overall recruitment budget. iMocha help reduces unnecessary elements in the hiring process that directly increase the costs and unnecessary, unproductive time on low-value aspects of recruiting by Zero Cost Hiring.
iMocha's online pre-employment testing software offers ready-to-use tests on the web. These tests cover technical, communication, aptitude tests, etc. You can use the available tests or create custom tests by adding your own questions. These tests can be assigned to various job applicants either in your own company or can allow the test taker to take the test at his convenience. There are various proctoring features to prevent cheating. Immediate reports are available which give actionable insights.
Now you can simply leave your initial process of hiring up to us. You will surely recruit better and faster with us. Why not give it a try, its super easy. You just need to Sign up and see it yourself.