As more and more businesses are going remote, the demand for Video Interviewing Platforms is increasing drastically.
According to The 'provision' or 'privilege' of remote working (depending on which side of the bed you wake up) has opened a plethora of hiring opportunities, as today recruiters can hire qualified candidates from diverse geographical locations and backgrounds.
And, this is why having a holistic video interviewing software or platform in your talent acquisition arsenal has now become a top priority.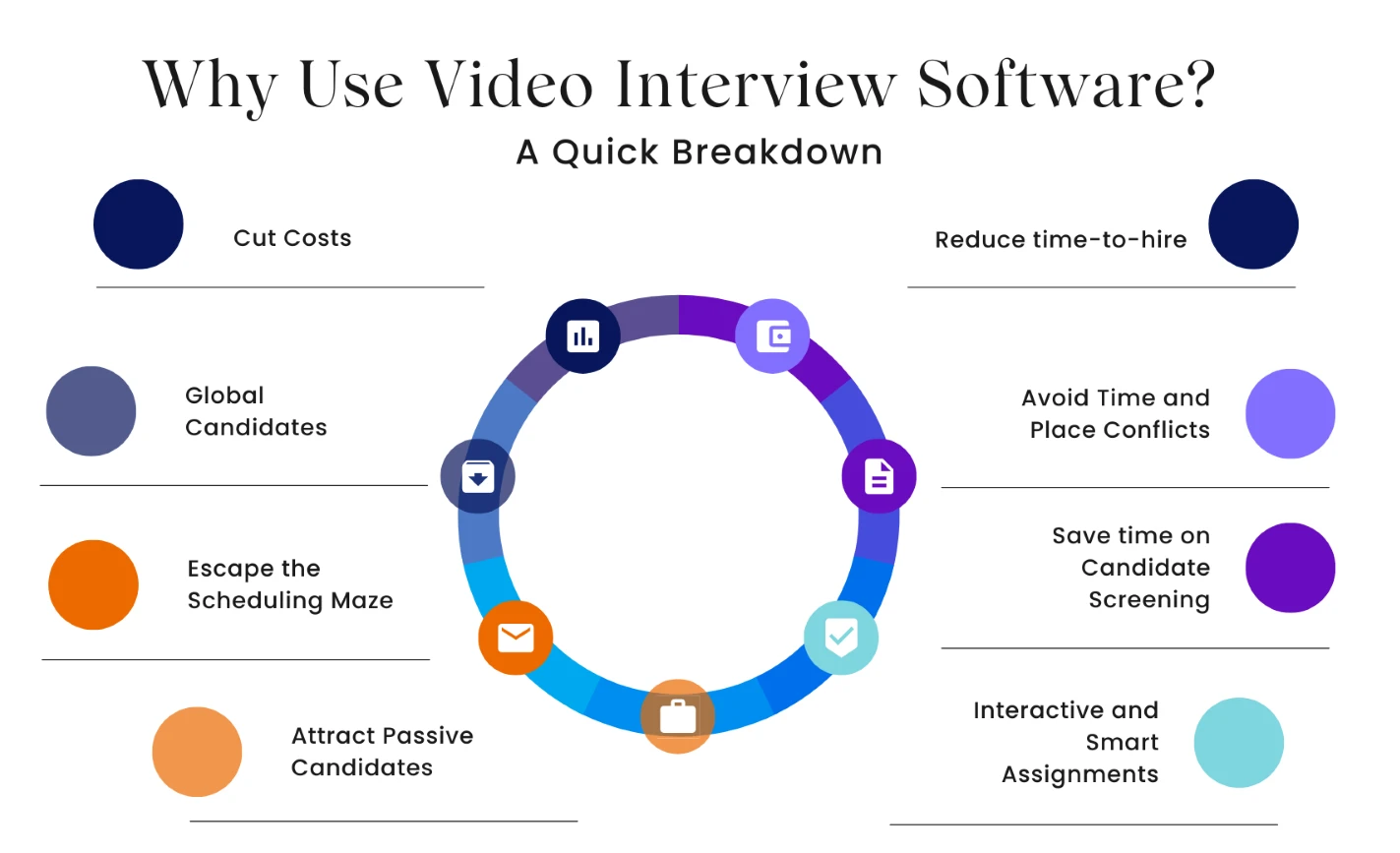 But that being said, the video interviewing platform market is actually quite disparate. Although there are hundreds of similar-looking solutions available today, still finding the best video interviewing software for your organization can be an uphill task:
Let me tell you why!
Finding one umbrella solution that suffices all your video interview-related needs is tough. Some offer an excellent interface and reliable communication service but fail to provide inbuild assessment features, while others are opposites.

It's hectic to conduct face-to-face interviews with candidates from remote areas.

It's challenging to schedule and hold one-to-one interviews with bulk candidates.

The pricing of some of these solutions can be a little out of pocket.
Then what to do now? Don't worry we'll help you find the perfect solution for your virtual interviews.
Table of Content
Here are the best video interviewing software and platforms for 2023:
#1 iMocha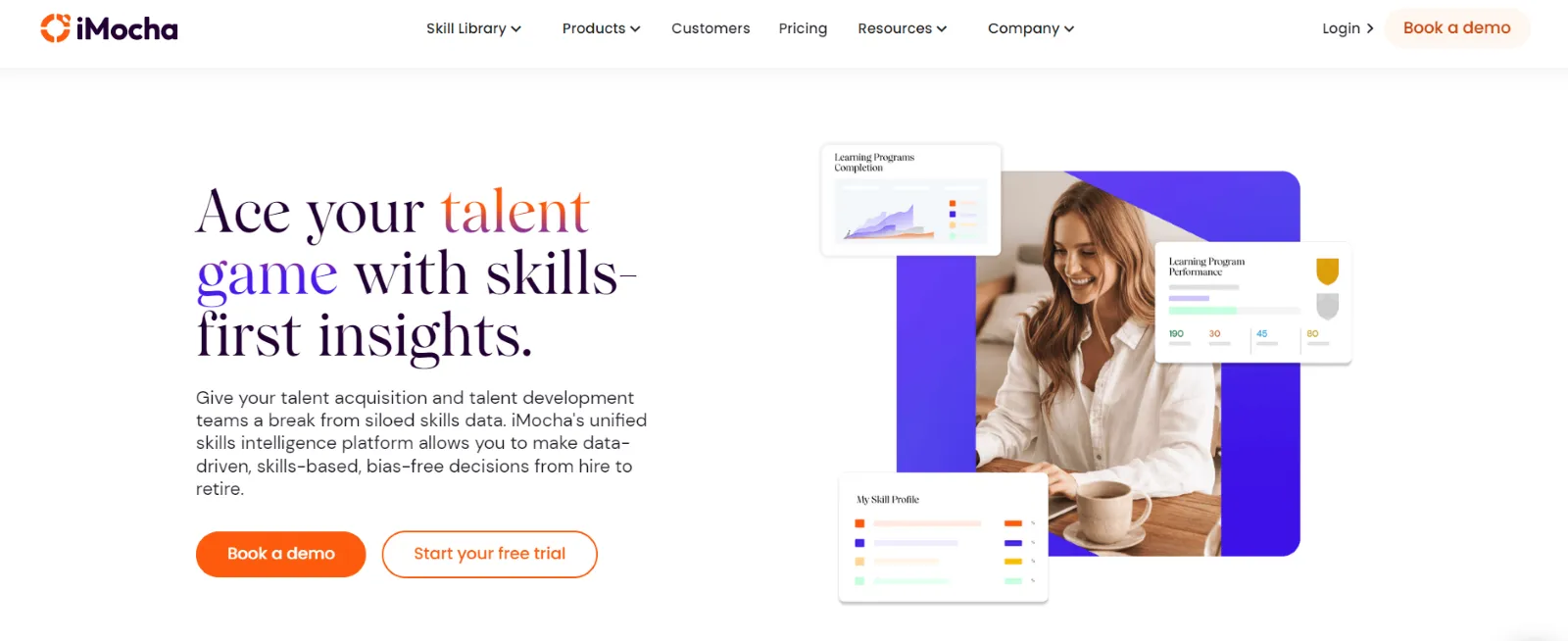 iMocha is a comprehensive skill assessment platform that offers dependable talent analytics, AI-powered skills assessment tools, and expert guidance to help you create your winning team.
Using its Automated Video Interview capabilities, you can reduce your hiring time, as its one-way video interview questions assess both technical and soft skills in one go. Moreover, using iMocha's async interview app, you can add custom questions that will help you in assessing your candidates' communication skills.
iMocha helps you:
Reduce interview time by 70%

Eliminate scheduling conflicts

Simplify Collaborative Hirings

Eliminate the scope of any malpractice

Remove bias from the hiring process
iMocha offers:
A comprehensive assessment and video interviewing solution with a vast skills library

Customizable video questions as per job-roles

Zero dependencies on hiring managers and candidates for interview scheduling

Seamless team collaboration tools and capabilities

One-click integration with any ATS partner of your choice
Customers: HP, Cognizant, Capgemini, TCS, Ericsson, Fujitsu, TCS
Trial: Free
Pricing: Visit the iMocha website to get a quote.
#2 VidCruiter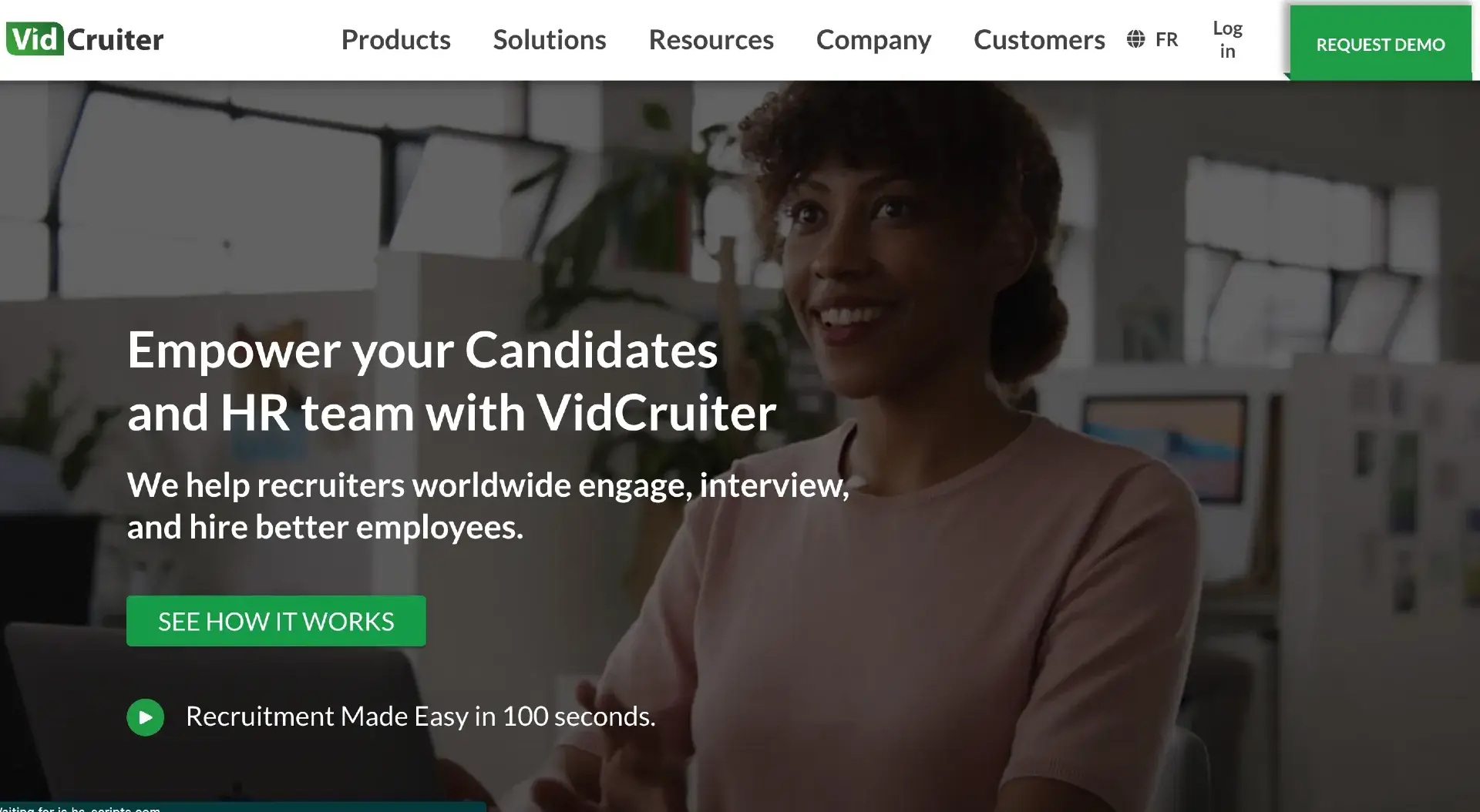 Founded over a decade ago, VidCruiter helps HR professionals worldwide save time, money, and headspace by modernizing outdated recruitment processes. It is a robust solution and a trusted vendor that facilitates both live and prerecorded video interviews, and also offers additional solutions for interview scheduling, virtual event hosting, applicant tracking, and assessment.
With VidCruiter you can:
Choose the modules you want and purchase them individually, or purchase the entire recruiting suite, inclusive of all modules, i.e. video interviewing, applicant tracking, skill assessments, scheduling, and more

Save your hiring managers' time and eliminate scheduling conflicts using its pre-recorded interview feature

Get a multilingual recruiting solution that'll help you aim for candidates that belong to different backgrounds and demographics
Cons:
Several VidCruiter users have reported that its UI is tough to learn and not too user-friendly

Occasional video lag issues that aren't internet connectivity-related

Its skills assessment module isn't that vast when compared to other point solutions in the same space

It lacks pre-built integration options with HRIS/Payroll systems
Customers: Lowe's, Lionsgate, Samsung, Bears, US Foods, United Nations
Pricing: Contact the VidCruiter Pricing Expert to get a quote
#3 HireFlix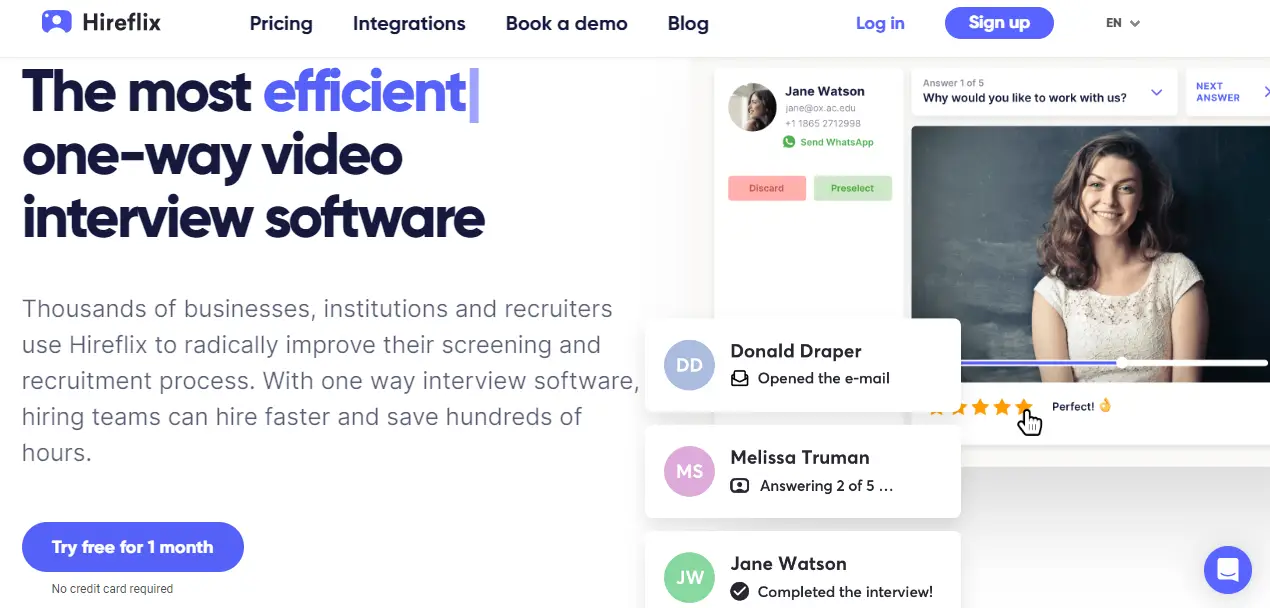 HireFlix is a one-way video interview software that helps businesses, institutions, and recruiters radically improve their screening processes and hire faster. It comes with a user-friendly interface that is free from lengthy implementations or legacy systems that complicate the hiring process for you and your candidates.
HireFlix offers:
An intuitive and minimal interface that is easy to use and works on all devices and browsers

Interview recording capabilities through which you can build the interview once and then invite as many candidates as you want

Bulk and individual shareable links, ratings, GDPR and SOC II compliance, multi-language options for candidates, white labeling options, Zapier, and more
Cons:
Users have reported some loading glitches in the app

Interviews on HireFlix are not real-time so you lose the opportunity to interact with candidates
Customers: PGA, Sotheby's, Iceland Air, Coin Gecko, Netquest
Trial: 30 days free trial
Pricing: Plans are available both monthly and yearly and start at $75/month
#4 myInterview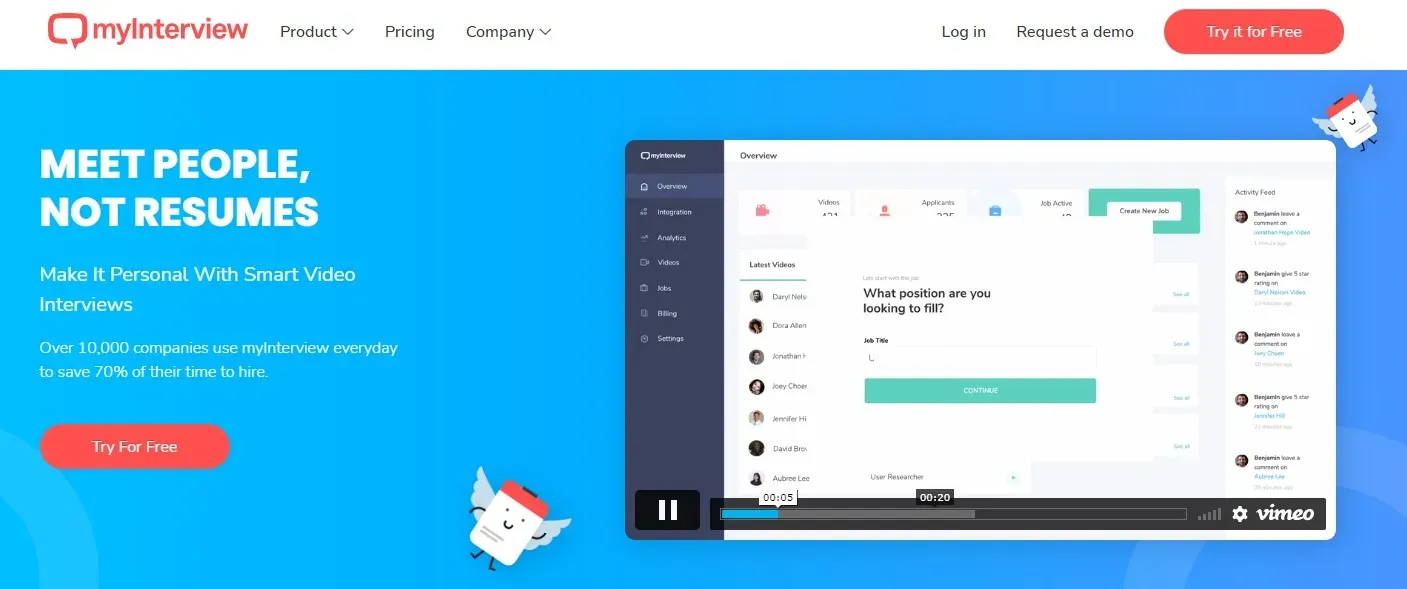 myInterview is a candidate-centric video assessment platform that allows candidates to express their true personality, experience, and qualifications and helps hiring teams save significant time and resources.
myInterview offers:

Live interviews

Asynchronous interviews

Employer branding

Email templates

Multi-language candidate experience

Easy

integration with several products including Greenhouse, JobAdder, and Workable
Cons:
Users have reported that when using myInterview directly (not via an ATS) for recruiting volume roles, it's hard to manage previously rejected candidates in the pipeline stages without losing their videos

Users have also reported technical glitches

myInterview does not have advanced email templates
Customers: McDonald's, Unicef, Vodafone, Hyatt, Facebook
Pricing: 5 different pricing plans based on the active jobs, user seats, and number of candidates
#5 Spark Hire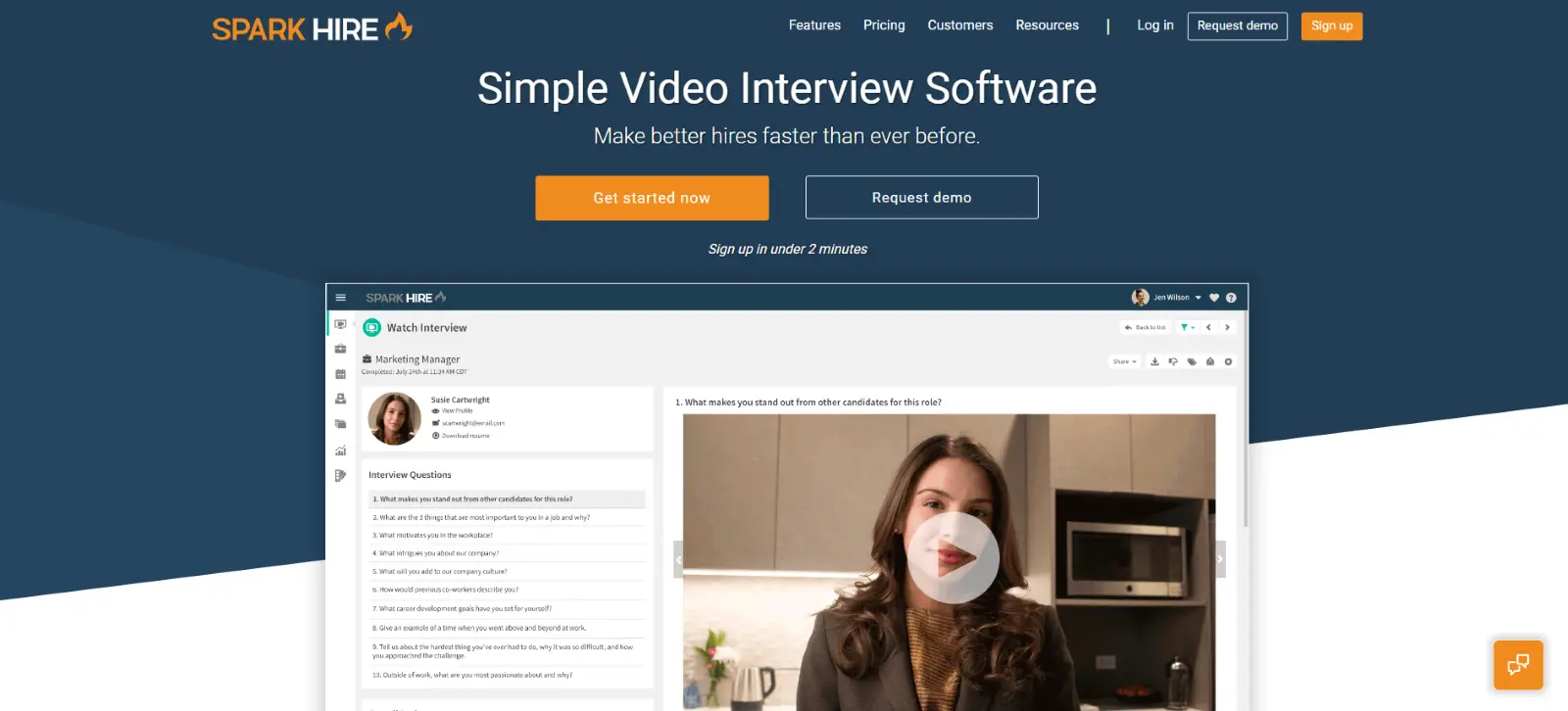 Launched in 2012, Spark Hire's video assessment tool promises to speed up your candidate screening process by 5 times.
At its core, it is an easy-to-use video interviewing platform that makes the hiring process more accurate, collaborative, and enjoyable for everyone involved.
Spark Hire offers:
Pre-recorded video interviews

Remote interviewing capabilities

Seamless team collaboration that saves time and effort

Features to monitor the most engaged candidates
Cons:
Expensive for multiple jobs

No free trial or plan

Fails to integrate video interviewing and recruiting in one tool
Customers: USPS, Ikea, Volkswagen, Bae Systems, Love's
Pricing: SparkHire has four plans. Starter costs $199 per month for unlimited interviews for 1 job at a time with 3 users.
#6 HireVue

Founded in 2004, HireVue is an AI-powered on-demand interview platform that helps recruiters conduct the initial screening of candidates. It claims to improve how you, engage, screen, and hire talent with text recruiting, assessments, and video interviewing software.
HireVue offers:
A virtual assistant that performs the initial screen of applicants on its own, leaves messages for you, and gets responses in return

An on-demand interviewing feature, using which recruiters can sit and watch candidates' interviews as per their convenience

A great customer support team that takes the time out to understand your business
Cons:
HireVue is not too affordable for small and mid-size companies, also the offered features are quite less when compared with other competitors.

The range of software that it integrates with is pretty small.

The screening and proctoring process in HireVue is not too reliable and requires human intervention.
Customers: Amazon, Unilever, Vodafone, Beacon Health System, SmartLynx Airlines
Pricing: The 'Essential' plan starts at $35000 per month and is targeted toward organizations with 2500 to 7500 employees. The 'Enterprise' plan is for companies with over 7500 employees.
#7 Harver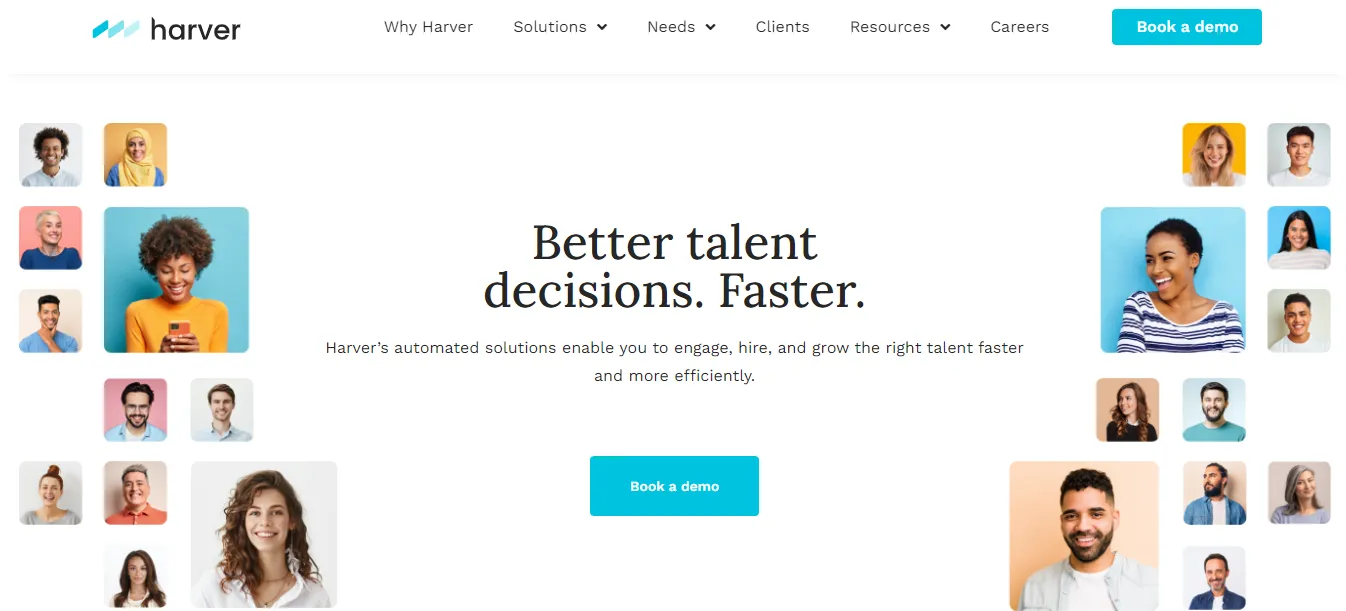 Harver is a purpose-built volume hiring solution that enables companies to hire digitally and fairly. It comes with an especially designed interface that facilitates all sorts of pre-employment assessments, from virtual interviews to cognitive, behavioral, and skill assessments.
Harver offers:
A unique two-way matching methodology that manages high employee turnover rates

End-to-end automation for optimal efficiency

Mission-critical Business Intelligence capabilities
Customers: Netflix, McDonald's, UI Path, KPMG, BurgerKing
Pricing: Not disclosed publicly
#8 Breezy HR

Breezy is an HR and applicant tracking platform that also offers a Video-Interview feature.
Breezy offers:
Reporting and analytics

Candidate management

Job advertisements

Candidate sourcing

Easy Integration with third-party tools
Cons:
Getting assistance with issues is difficult unless you pay for the highest tier plan

The reporting capabilities in Breezy HR are not reliable

Users have reported that its system is not intuitive when it comes to setting up candidate scorecards, capturing candidate feedback, or who sees what information
Customers: Swagup, DuoLingo, Tonal, Product Hunt
Pricing: 4 pricing options. The 'Bootstrap' plan (for 1 position or pool) is free, while the premium or the 'Business' plan costs $399 per month.
#9 Avature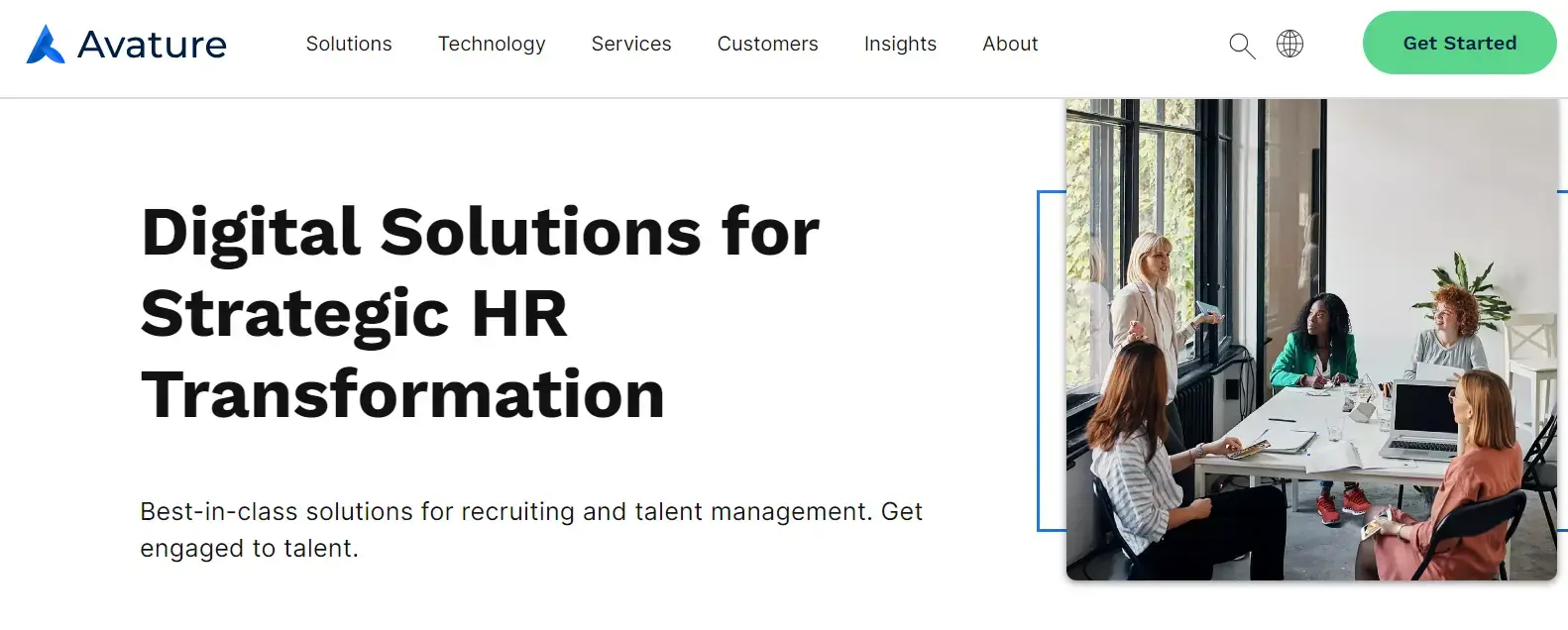 Avature is an enterprise-grade video interviewing solution that facilitates interview scheduling, be it for one-on-one, group, or panel video interviews.
Avature offers:
A full-fledged ATS with built-in video interviewing, offer management, and onboarding solutions

AI-driven automatic talent matching and candidate ranking

A mobile application for recruiters that also provides offline availability
Cons:
No Free Trial

The UI is not intuitive and tricky

The assessment feature is basic and demands third-party interference for specialized skill sets
Customers: Shell, Cisco, L'Oréal, Mondelez, Siemens, KPMG
Pricing: Not disclosed publicly
#10 Interviewstream
Interviewstream is a collection of video interviewing and interview scheduling tools that help you find the right talent, faster. It specializes in video interviews and facilitates both live and on-demand interviews.
Interviewstream offers:
Intuitive dashboard and UI

Easy Integration with ATS systems

Modules such as Interview on demand, Interview connect, Interview scheduler, and Interview builder
Customers: Santander, Hershey, Children's Hospital of Philadelphia
Pricing: Not disclosed publicly
Conclusion
We hope that this blog helped you narrow down your choices for the best video interviewing software that'll fit your organization's custom- like a glove.
But before we leave, here are a few other features that you can consider while choosing the perfect video interviewing solution for your organization: