Gone are the days when technical knowledge and academic qualifications were the only factors considered during recruitment. Nowadays, employers seek candidates who can apply their knowledge to practical situations.
As a result, scenario-based skills or question types have become increasingly popular among Talent Acquisition professionals worldwide.
From all the skill tests that were conducted on the iMocha platform this year, we noticed an increased demand for scenario-based skills as it overtook a lot of popular tech skills such as SQL Concept (6663 attempts) and Core Java 8 (4203 attempts) to become the most tested skill of the month with approx—8812 test attempts.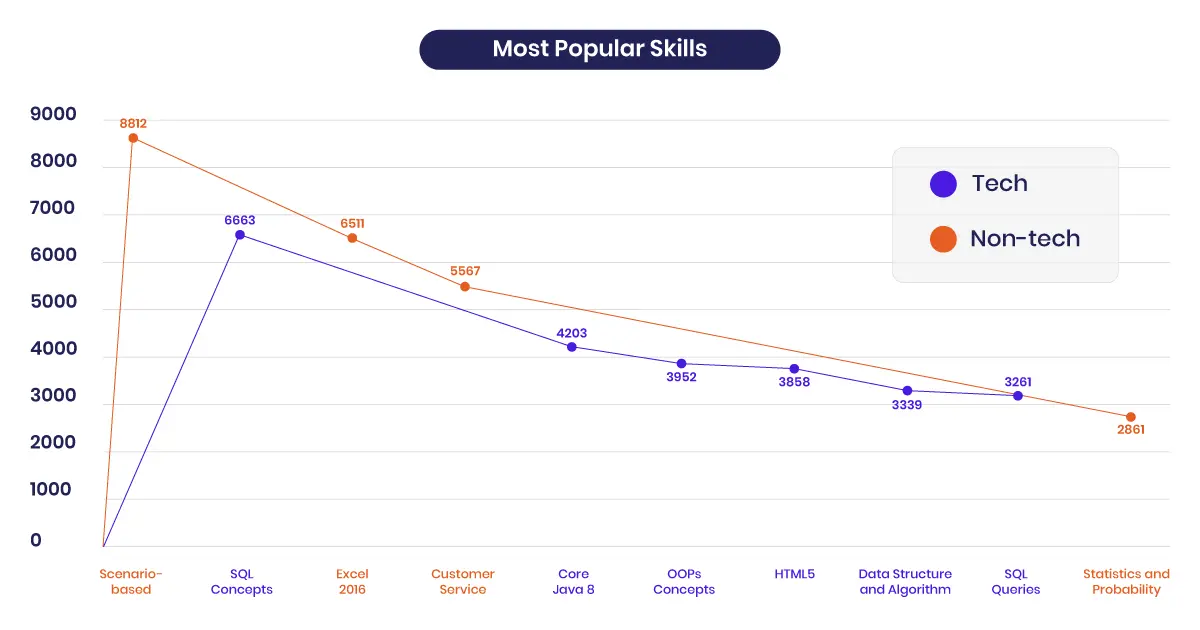 But before we dive deep into the report and identify which skills were most tested using a scenario-based question type, let's learn more about scenario-based skills and why they are so popular.
What are scenario-based skills?
Scenario-based skills are tested using question types that simulate real-life situations that the candidate may encounter on the job and test their ability to think critically, problem-solve, make decisions, and communicate effectively. For instance, a scenario-based question for a customer service role may ask the candidate how they would handle a customer complaint, or a scenario for a managerial position may ask the candidate how they would handle a team conflict.
Here is an example of a scenario-based question:
"As the product manager, you are performing cursory supervision of the product development progress when you realize the team is facing challenges and is behind schedule. This could set the production process back substantially. Write an email to the team giving them an update and inviting them to find a solution to the challenge."
Through this question, a recruiter or hiring manager can assess the candidate for a Product Manager role by evaluating their response. They can understand the candidate's thought process and decision-making skill and also align it with the company's culture and work ethics, which is usually tough to judge using conventional MCQs or other question types.
Why are scenario-based skills so popular?
The focus shift can be linked to the rise of skill intelligence platforms, such as iMocha.
Previously, scenario or situation-based questions were assessed on the basis of human judgment, which would vary from one recruiter or hiring manager to another. This unreliable assessment of a candidate's real-world skills often led to unconscious bias.
Another method of judging such skills was 'assumption' based on the candidate's degree or college education and was an even more skewed process than the previous one.
The introduction of skill intelligence platforms changed this trend by allowing TA leaders to make data-driven decisions based on a candidate's skill proficiency and skill gaps. Hence, the weightage of a college degree was reduced, and hiring decisions became more data-oriented. (Read more about this in our Hiring Trends Report 2023)
Today, skills intelligence platforms allow recruiters and hiring managers to test not only a candidate's cognitive and functional skills but also their business English proficiency across all aspects of communication, such as Listening, Speaking, Writing, and Reading.
Here are some of the most popular skills that are assessed using scenario-based questions:
Most Popular Scenario-based Skills
Amongst all the scenario-based skills available on the iMocha platform, the following were the most popular skills that were tested using a scenario-based question type:
Finance or BFSI

Digital Marketing

Project Management

Product Management

Business English

Soft Skills
Finance or BFSI
Across the 80+ BFSI and Finance skills that are tested on the iMocha platform, Accounting Fundamentals (2616 attempts), Management Accounting (634 attempts), Legal & Compliance (466 attempts), Statistics & Probability (443 attempts), and Accounts Payable (362 attempts) were the most popular skills that were tested using scenario-based questions, with Accounting Fundamentals being tested way more times than any other BFSI skill.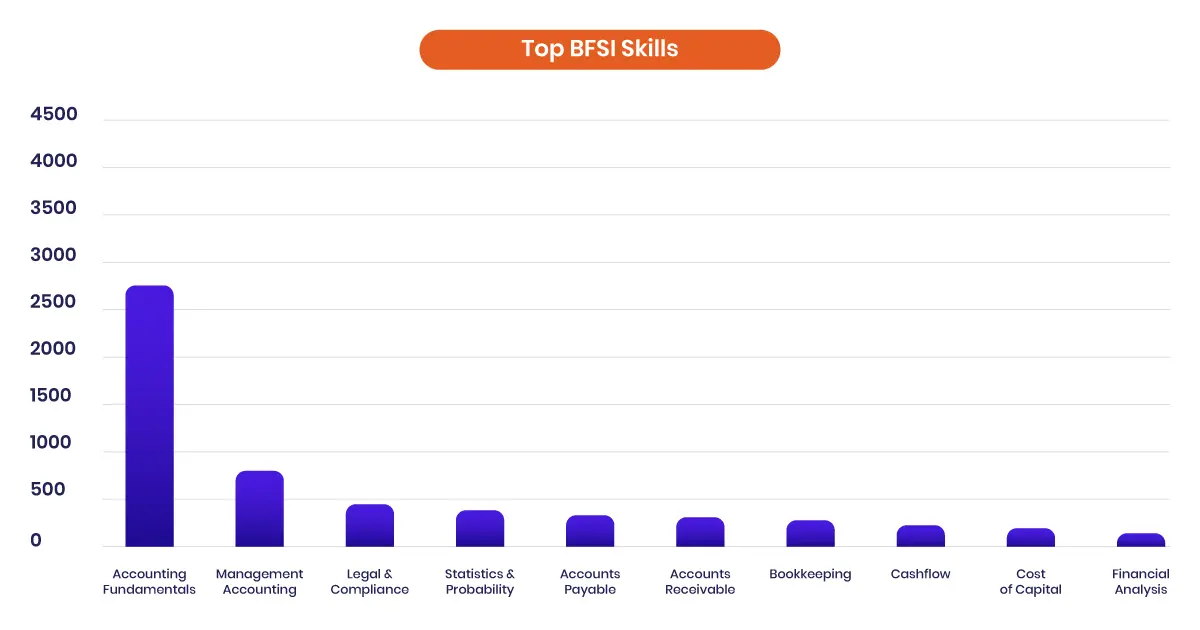 Digital Marketing
Google Analytics (445 attempts) was the most tested scenario-based Digital Marketing skill this month, followed by SEO (110 attempts), Social Media Marketing (57 attempts), Facebook Marketing (56 attempts), and LinkedIn Marketing (46 attempts) skills.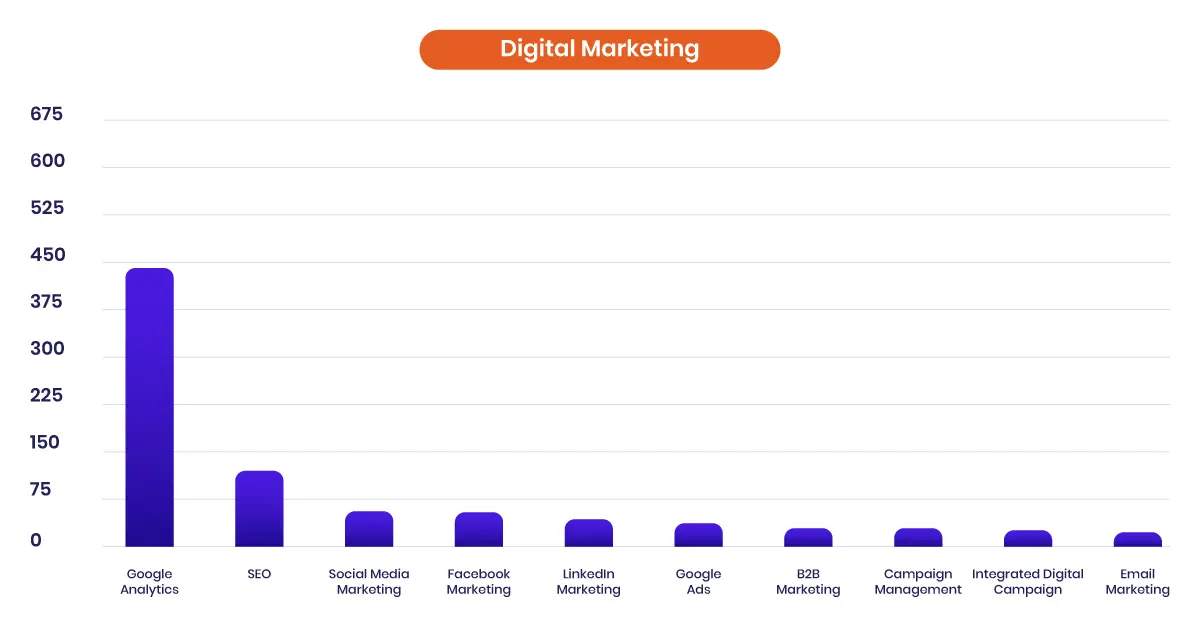 Project Management
Project Management skills were a popular choice for scenario-based assessments as they helped recruiters and hiring managers to paint a clear picture of a candidate's understanding and thought process. This month's most tested scenario-based Project Management skills were Monitor and Control skills (633 attempts), Project Management (484 attempts), Agile Project Management (336 attempts), Scrum Master (165 attempts), and Communication Management skills (133 attempts).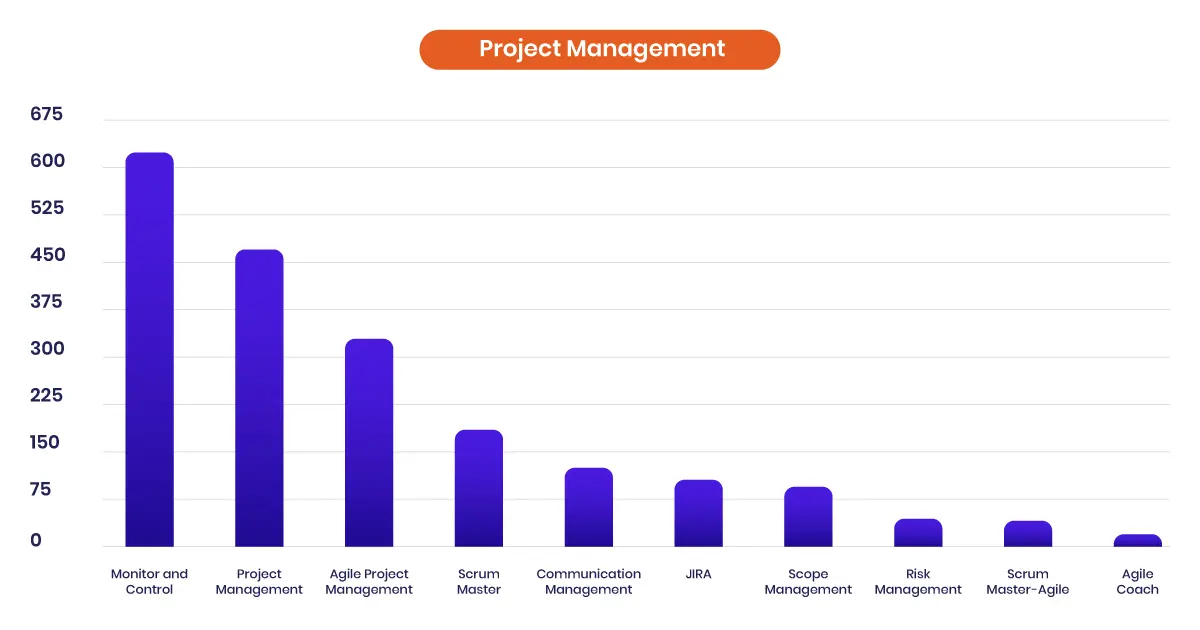 Product Management
Under Product Management, general Product Management skills (116 attempts) were among the most tested scenario-based skills, followed by User Experience (UX) (85 attempts), Digital Transformation (32 attempts), Growth Strategy (31 attempts), and Functional Manager skills.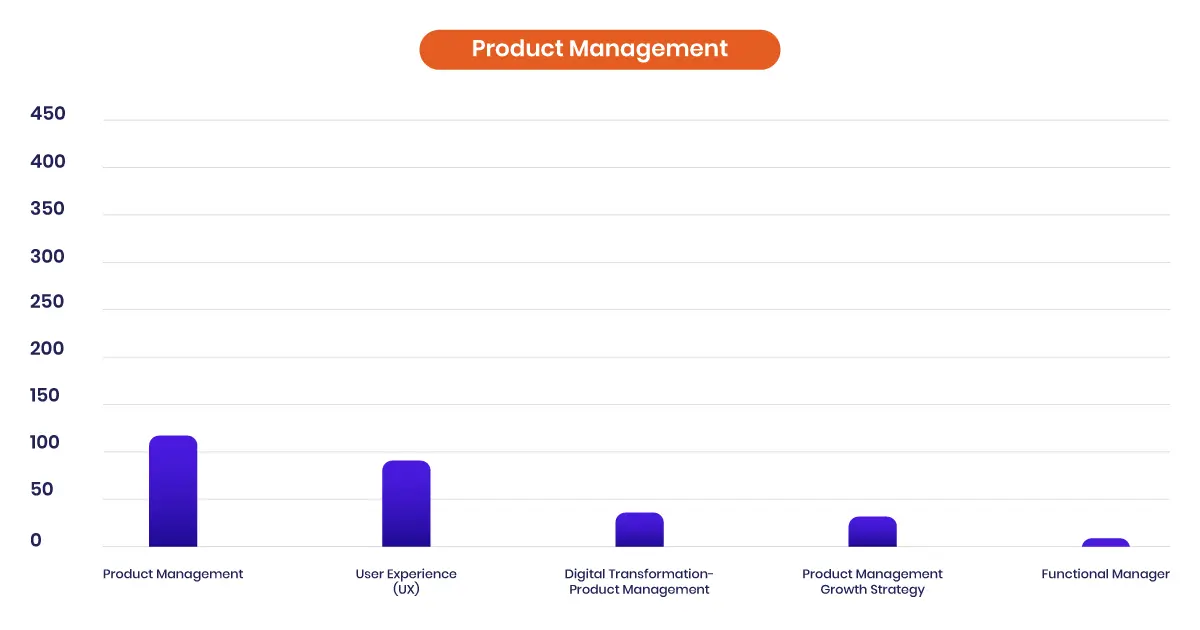 Soft Skills
Lately, organizations have invested a lot of time in the assessment of soft skills and have used our library of scenario-based soft skills Q&As to successfully assess skills such as Critical Thinking (2244 attempts), Learning Agility (1423 attempts), Outcome focused skills (1515 attempts), Customer Centricity (838 attempts), and Problem-Solving/Lateral Thinking skills (719 attempts) using scenario and situation based questions.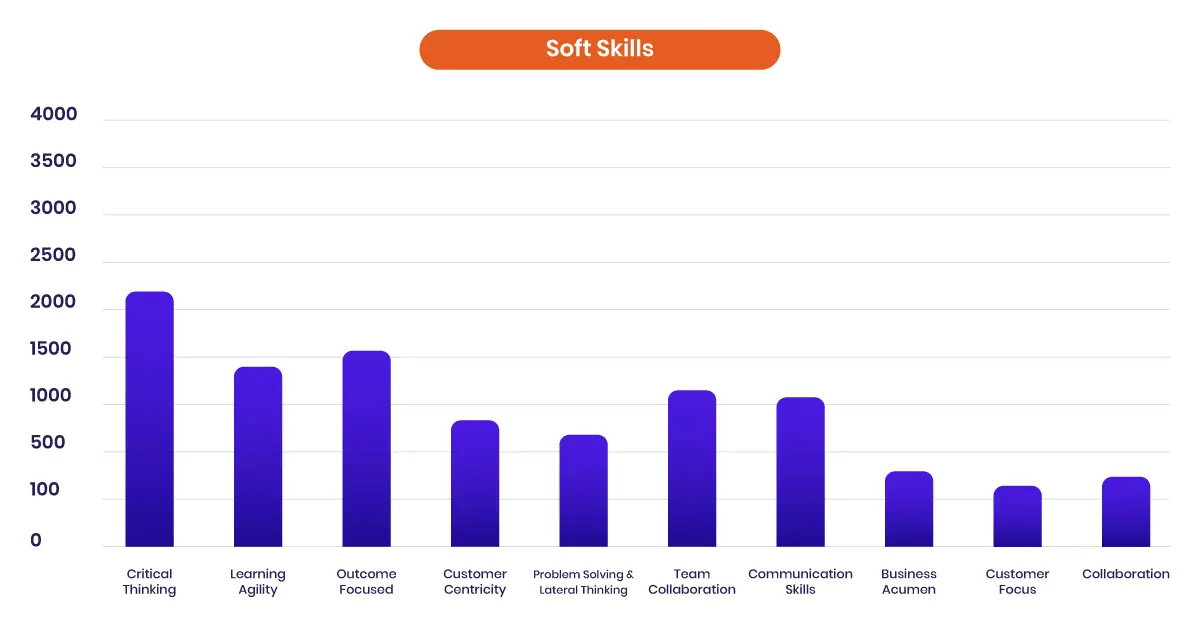 Business English Skills
For the assessment of Business English proficiency, our platform offers a specialized AI-powered tool called the AI-EnglishPro, which assesses a candidate's business English communication skills across different aspects, such as Listening, Speaking, Writing, and Reading, using scenario-based questions.
Over the past few months, 50+ Enterprises and SMBs have leveraged AI-EnglishPro and our other AI-powered capabilities to assess their team and job candidates' Business English proficiency. And so far, they have successfully conducted 8700+ AI-EnglishPro tests and used our scenario-based AI-Questions more than 8500 times to hire candidates with proficient Business English communication skills.
Conclusion
As the business world moves towards a skill-first approach, scenario-based skills will continue to rise because they offer a clear view of a candidate's knowledge and thought process. Unlike MCQs and other question types, scenario-based skills help you pitch job-specific situations to job candidates and allow them to express their cognitive and functional problem-solving abilities.
Additionally, with skill intelligence platforms like iMocha, the evaluation process for such questions is more reliable and removes the possibility of malpractices and unconscious bias from the overall process.
We'll see you next month with another monthly skills report. Till then, feel free to reach out to us at marketing@imocha.io.