In today's competitive world, skills assessment platforms have become essential tools for organizations. And two of the most popular skills assessment platforms are SHL and iMocha.
Both platforms have a range of features and skill libraries to help organizations assess candidates' skills and capabilities. However, with so many unique features and pricing plans, it can get challenging to choose which platform is most suitable for your organization. That's why we have compiled and compared SHL pricing and features with iMocha.
Read further to know more about SHL pricing plans, features, pros, cons, and how it compares with leading skills assessment platforms.
About SHL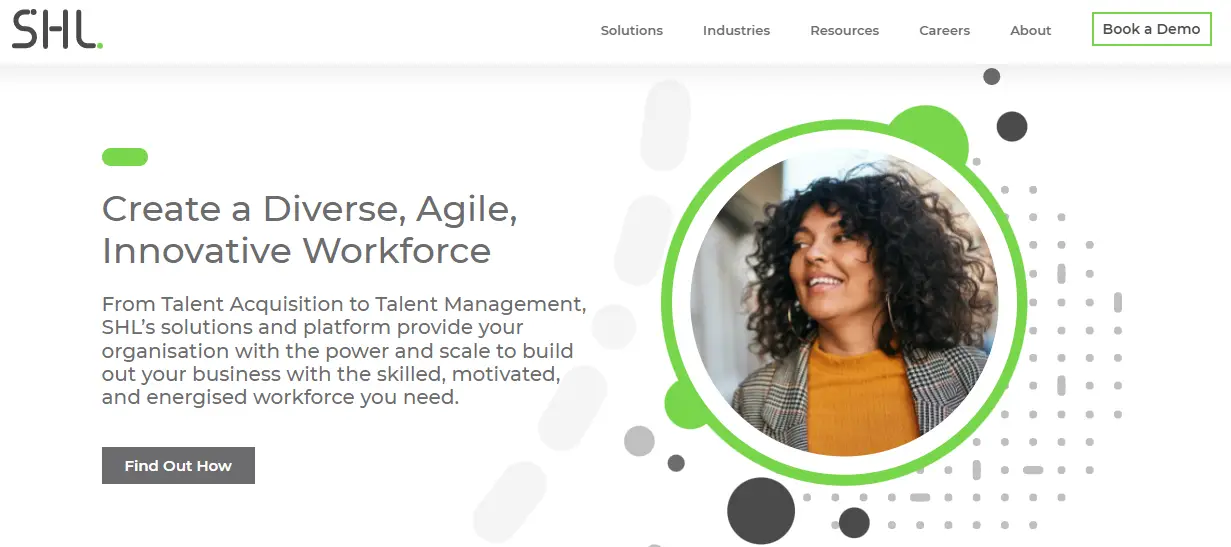 SHL is a skills assessment platform that offers a variety of assessment tools to assist organizations in identifying, selecting, and developing talent. These assessments help organizations make better hiring decisions and improve talent management strategies.
It offers various assessment tools, including cognitive ability tests, personality assessments, and job simulations, among others. This makes it a comprehensive solution to analyse candidates and employees' skills and capabilities.
About iMocha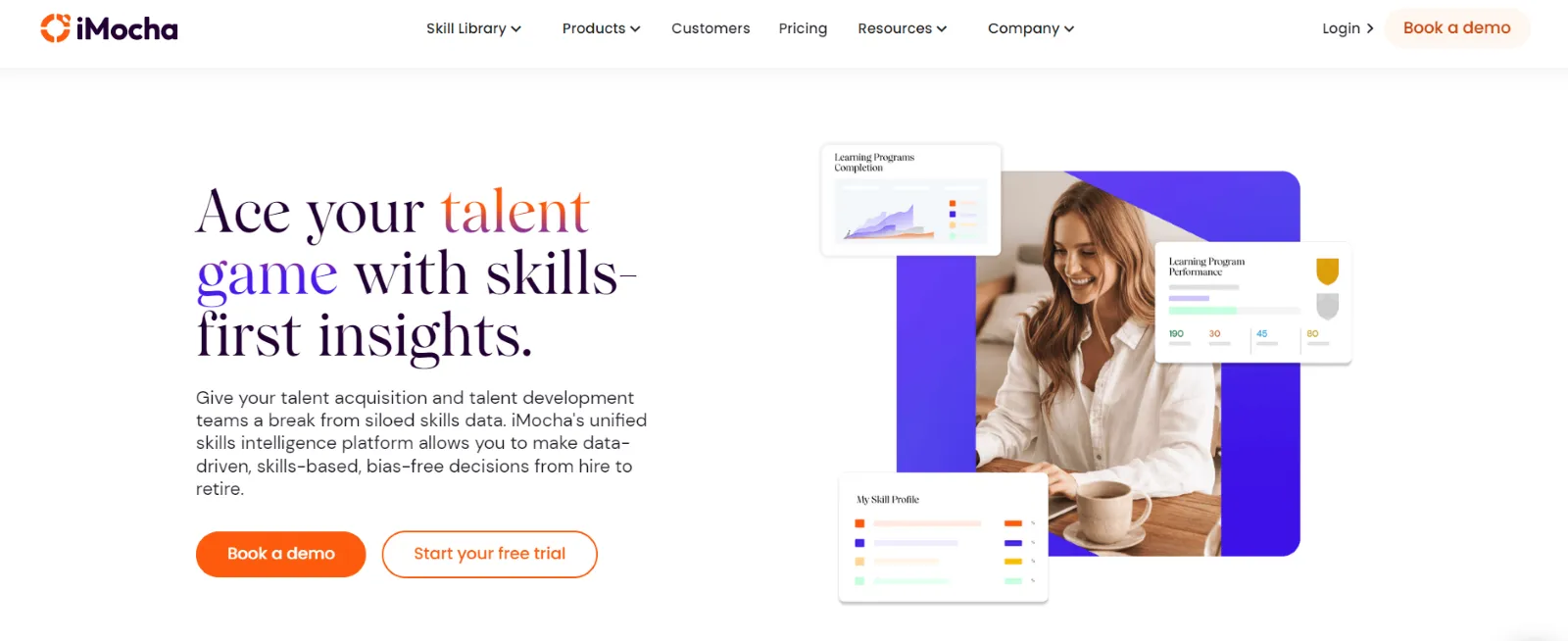 iMocha's skills assessment platform enables organizations to assess candidates and employees' skills and capabilities. It offers an easy-to-use interface and assessment options. This simplifies the assessment process and provides organizations with accurate and reliable data to make informed decisions.
It offers over 2500+ pre-built skill tests and wide range of domains-specific skills, including Next-Gen skills, IT skills, business skills, language assessments, and many others.
With iMocha's platform, you can streamline your assessment processes and find top talent quickly and efficiently. This is done by utilising its patended features such as AI-powered proctoring, AI-LogixBox, candidate comparative reports, video assessments, etc.
Now, let's get into specifics!
Comparison Parameter I: iMocha vs. SHL Pricing Model
What you get for SHL pricing:
Based on the specific needs and budget of each business, the SHL pricing model is suitable for both small and large businesses. You can find SHL pricing information by speaking directly with a SHL sales representative

What you get with iMocha pricing:
iMocha offers tailored pricing plans depending on your organization's specific needs. If you want in-depth details about pricing, you can schedule a demo to speak with one of their sales representatives.
Comparison Parameter II: iMocha vs. SHL Skills Library

| | | |
| --- | --- | --- |
| Features | iMocha | SHL |
| Skills Library | Available, 2,500+ Skills | Available |
| Coding Questions | 1000+ | Available |
| Next-Gen Skills | 50+ | Available |
| BFSI Skills | 36+ | Not Available |
| Aptitude Skills | 100+ | Available |
| Question Bank | 1 Lakh+ | Data Not Available |
| Add your own questions | Available | Available |
iMocha has the world's most extensive skills library, covering a wide range of domains and skill areas. It offers over 2500+ pre-built tests and offers specialized assessments for IT skills, coding skills, digital, databases, communication, and more. Some of the key areas covered in iMocha's skill library include:
Assessments are regularly updated in iMocha's skills library to ensure organizations have access to the most relevant and up-to-date assessments. Additionally, you can create your own tests using iMocha's platform.
Parameter III: iMocha vs. SHL Technical Features

| | | |
| --- | --- | --- |
| Features | iMocha | SHL |
| Coding Questions | 3000+ | Data Not Available |
| Coding Simulators | Available | Available |
| Live Coding Interview | Available | Available |
| AI-LogicBox Questions | Available | Not Available |
As organizations compete for the right talent, skills assessment platforms like iMocha have become an essential tool for evaluating candidates. iMocha offers a variety of technical capabilities to enable organizations to assess candidates and employees' technical skills.
iMocha provides a range of technical features, including:
More than

1000 programming questions

to assess candidates' programming and problem-solving abilities.

Coding simulators

that offer a realistic coding environment for candidates to test and troubleshoot their code.

AI-LogicBox,

which evaluates candidates' code logic and problem-solving skills.

Live coding interviews to examine candidates' programming skills in real-time and their ability to work under pressure.

Project-based assessments that allow you to create realistic code environments and give real-life problems.
The above technical features offer precise and reliable data about candidates' technical ability, allowing recruiters or L&D managers to make informed decisions when hiring or promoting people. It is an excellent approach to testing candidates' technical skills and ultimately enables companies to find the most qualified candidates for the position.
Parameter IV: iMocha vs. SHL AI-Proctoring Features
| | | |
| --- | --- | --- |
| Features | iMocha | SHL |
| Image Proctoring | Available | Available |
| Randomization of test questions | Available | Available |
| Window Violation | Available | Available |
| Audio & Video Proctoring | Available | Not Available |
To help organizations conduct fair and secure assessments, iMocha offers advanced AI-proctoring features that ensure accurate and reliable results.
Image proctoring is one of iMocha's AI-proctoring features. This feature takes pictures of the candidate during the test, preventing identity fraud and guaranteeing that the candidate is who they say they are.

Another feature is the randomization of test questions, which prevents cheating by rearranging the sequence of questions. This makes it harder for applicants to cheat, ensuring that the results truly reflect each candidate's ability.

Window violation identifies if the candidate switches windows or access other applications during the test. This feature ensures that the candidate does not cheat or Google the answers.

Audio and video proctoring records the candidate's audio and video throughout the test to detect suspicious behaviour or cheating attempts. This feature maintains integrity and ensures that results reflect a candidate's ability.
Parameter V: Other Assessment Features
| | | |
| --- | --- | --- |
| Features | iMocha | SHL |
| One way Video Interviews | Available | Available |
| Role based access control | Available | Available |
| Skills Assessment Consultancy | Available | Available |
Apart from its main features, iMocha offers many additional features to help organizations with their recruitment and skills assessment needs. Let's look at these features.
Candidates can use

one-way video interviews

t

o record their responses to predefined questions at their own pace, which recruiters can later analyse at their leisure. This saves both the candidate and the recruiter time and resources.

iMocha offers role-based access control. This feature offers a more secure environment by allowing organizations to grant or restrict access to specific data and features. This is based on an individual's role within an organization. This ensures sensitive data protection and prevents unauthorized access.

iMocha's

skills assessment consultancy

offers solutions to develop tailored assessments according to industry specific needs.
G2 Ratings
iMocha: 4.4 out of 5 stars
SHL: 4.5 out of 5 stars
SHL Pros:
SHL provides a wide range of assessments that cover more than 10,000 skills and competencies, making it one of the most comprehensive assessment platforms available.

Its experienced consultants can develop customized assessments that align with company needs.

This platform's assessments are fair, objective, and based on rigorous research.

Assessment reports provide valuable insights and feedback that can help recruiters or hiring managers make informed decisions.

It's user-friendly and can be easily integrated with other HR systems and platforms.
SHL Cons:
The SHL pricing model can be complicated, making it difficult for smaller organizations to use its services.

Some users experience slow and unresponsive customer support.

SHL's assessments can be lengthy and time-consuming, potentially deterring some candidates from completing them and reducing the candidate pool.

SHL's assessments may not be suitable for all roles or industries and may not always align with organization specific needs.

The assessments may require specialized training for administrators, which can add to the cost and complexity of using the platform.
Conclusion
In summary, SHL and iMocha are two popular skills assessment platforms that assist organizations in identifying and selecting talent. While they both offer assessment tools, their pricing models, skill libraries, technical features, and AI-proctoring capabilities differ.
iMocha offers tailored pricing plans, an extensive skills library, technical features like coding simulators and project-based assessments, and advanced AI-proctoring capabilities. On the other hand, SHL offers various assessment tools like cognitive ability tests, personality assessments, and job simulations. By comparing these platforms, you can choose the one that provides the maximum value and meets your requirements.