Data Science seems to be in demand lately. The demand for data scientists has been increasing significantly as per the reports from websites like Indeed and Dice.
This demand has increased by 29% in January 2019. The field has displayed an overall growth of 344% since 2013.
Therefore, it would be safe to say that the popularity of Data Science has increased dramatically!
But, back in the day, the scenario wasn't the same. Data science wasn't this popular.
What changed? How did it become so prominent? Why is it useful? Most importantly, why will it only rise from here?
There are many questions hanging by a thread of curiosity. Therefore, let's try to understand how did Data Science establish it's dominance.
What Is Data Science And When Did It Originate?
In layman's terms,
"Data science is the study of data. It involves collecting, storing, analyzing, and interpreting large amounts of structured and unstructured data. This is done to gain information and help businesses do better."
The history of it is rather interesting. William S. Cleveland coined the term "Data Science" in 2001, and it is known as the "young" profession.
He wrote a book named "Data Science: An Action Plan For Expanding The Technical Areas Of The Field Of Statistics". After a year CODATA, a Data Science Journal started to publish (April 2002) by the International Council for Science: Committee on Data for Science and Technology.
Origin
Between 1998-2000, hard drives became extremely cheap. Therefore, big organizations and governments started to purchase them in large quantities. This loop of buying and storing data resulted in the production of big data.
Then, this big data was acquired, then there was a need for big computing architectures. Therefore, companies like Yahoo, Google, and Amazon invented cloud computing.
MapReduce is one of the most important inventions within cloud computing. It has been codified, i.e., (arranged into a systematic code) into a software called Hadoop, which is used to do big computing on big data in the cloud.
However, Hadoop seemed complicated, and it required advanced tools in the field of computer science.
This paved paths for the creation of different analytics tools that are simple in nature and the job opportunity for DATA SCIENTIST who understood these tools and could analyze big data.
However, data science analysis is done best in teams rather than solo.
Why We Need Data Science?
Organizations today are making a shift from CRUD system (Create, Retrieve, Update, Delete) to systems of insight. Thus, traditional ways of data processing are no longer suitable for processing a huge amount of data (big data) in fields like:
Customer Segmentation
Weather Prediction
Medical Diagnosis
Face & Voice Recognition
Language Processing
Sentiment Analysis
Recommendation Engines
Let's dive in a little more and see how industries are using DATA SCIENCE-
It helps you understand your customers better with the help of the existing data. Data like browsing history, purchase history, and other personal details like income, age, etc. With such a variety of data, you can suggest better products to your customers, resulting in more business for you.
Car companies are coming up with self-driving cars, that'll drive you home. These cars collect live data from sensors like radars, cameras, and lasers to map out their surroundings. This data helps them to make decisions like speed up, slow down, overtake, etc.


Data Science also helps in predictive analytics. Weather forecasting is a great example of the same. Data from ships, aircrafts, radars, and satellites is analyzed to build different models. This data not only helps in predicting the weather but also helps to predict any kind of natural calamities. This helps you to take appropriate measures beforehand and save many lives
5 Benefits of Implementing Data Science In Your Business
What happens to a business when it implements Data Science in its system:!


1. Acquire And Retain Customers
Using Data Science has helped organizations to acquire more customers and retention.
One of the biggest beverage company in the world uses Big Data for the same purpose.
Can you guess? Yes! You're right, it is indeed Coca-Cola. In the year, 2015 Coca-Cola managed to strengthen its data strategy and led a digital program.
When Coca-Cola was interviewed by ADMA regarding their data strategy and what role has data played? Here's the answer in the abstract format-
"A very important role is played by data in marketing and product development. Consumers share their opinions with us, by phone, email or social media. This makes us very vigilant about our approach and we adjust it accordingly. Data is helping us create relevant content for different audiences so that they connect with us more. Some people love music while others like to watch sports and our brand is already visible in those spaces. We're working towards using this data to bring branded content that aligns with people's passions."
And, they aren't wrong. Coca-Cola has been creating the most relatable and eye-catching content for its viewers. Making them grasp the brand quicker and tighter than ever.
2. Decision Making Gets Better
One of the best advantages of Data analysis it makes your decision making better.
Companies receive and gather data faster than ever. Then they make educated and critical decisions based on it.
This gives businesses an edge over their competitors. Companies like AMAZON.COM use Data Science to make the customer experience better making them the biggest online retailer in the world.
Amazon was always data-rich, with tons of options, however, the insight was poor. Therefore, to avoid this they started using Big Data gathered from their customers. They used it to fine-tune their recommendations engine.
The more Amazon knows you the better it will recommend you, what to buy! This helps Amazon to make the customer experience better and making them successful.
3. Consistent Quality
It is easy to maintain quality when you have authentic data to predict the requirement.
Data is collected from all stakeholders, and when it is processed, it becomes information.
This is done to have an excellent amount of data, have more precise information. As that's what will lead to sound decision making.
Once, the data is in ETL format, i.e., extracted, transformed, and loaded, it becomes easy for an organization to predict the output within an interactive panel.
Hence maintaining the quality!
4. Affordability Increases
Analysis as a process is more affordable in comparison to information processed after the product reaches the market.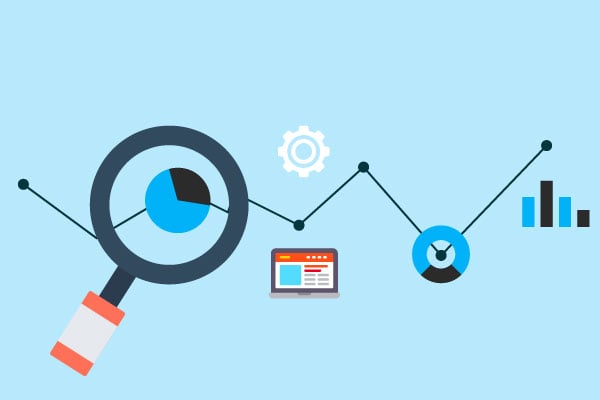 Companies like Amazon, Microsoft, Google, GoGrid, and Rackspace provide Infrastructure-as-a-Service (IaaS), their on-demand analytics solution vendors that support them have made it very affordable.
Even though there are many parameters that dictate the cost of running big data analytics. However, there are solutions in the market that lets a business perform simple data analytics on a terabyte of data for as low as $100.
More and more organizations produce huge information together with the current outline.
And, all these organizations are now moving towards data analysis to make their business more profitable.
This is all because of the help of pricing analysis.
5. Reducing Risk And Fraud
Security and fraud analysis also comes under Data Science and helps to prevent the organization from all kinds of internal and external threats.
Overall organizational security can be prevented with the help of efficient data analysis.
The integration and correlation of data across the enterprise can offer a unified view of fraud against business, products, and transactions.
It is possible to unlock the full potential of data with the help of the right technology, infrastructure, and analytics.


Why Is Data Science Here To Stay?
Apart from the apparent benefits it offers, Data science will keep on booming from here onwards.
The simple reason being, to excel in business organizations needs to mine the data that's being collected and stored on a daily basis.
They will want to use this data wisely, and strategically and this is where the forecasting capabilities of Data Science are needed.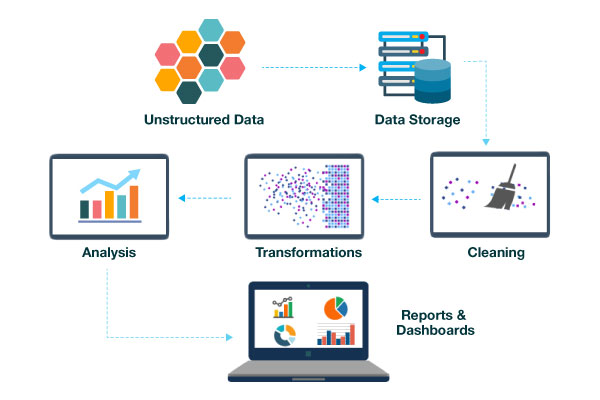 The decision making of companies has become better due to reliable data.
This leads to business leaders feeling more confident in the worth of their forecasts and also, makes it easier for stakeholders to invest in them.
Therefore, it is hard to let go of a technology that empowers a business to such a great extent.