With an average of 8% of skills added per role every year, it is vital to keep competency mapping up to date. However, the truth is, mapping the skills of employees pose serious problems, even for small organizations. The entire competency mapping process is lengthy and time-consuming. It requires managers to maintain spreadsheets and utilize 360-degree feedback approaches, which include peer and first-report.
Undoubtedly, the use of spreadsheets for tracking employee competencies is a long-standing practice. But spreadsheet-based approaches have several limitations. They are often static and do not accommodate changes easily, requiring manual updates, which can be error-prone and difficult to use for complex mapping tasks.
That's where competency mapping tools come in. These tools:
Automates the process, ensuring that each individual's strengths and weaknesses are delineated accurately.

It can also handle complex mapping tasks and fosters a continuous learning culture.
However, we understand that with so many competency mapping platforms on the market, it is tricky to choose the most reliable tool. To overcome this limitation, we have curated a list of the top 8 competency mapping tools for you to consider in 2022.
Top Competency Mapping Tools
1. iMocha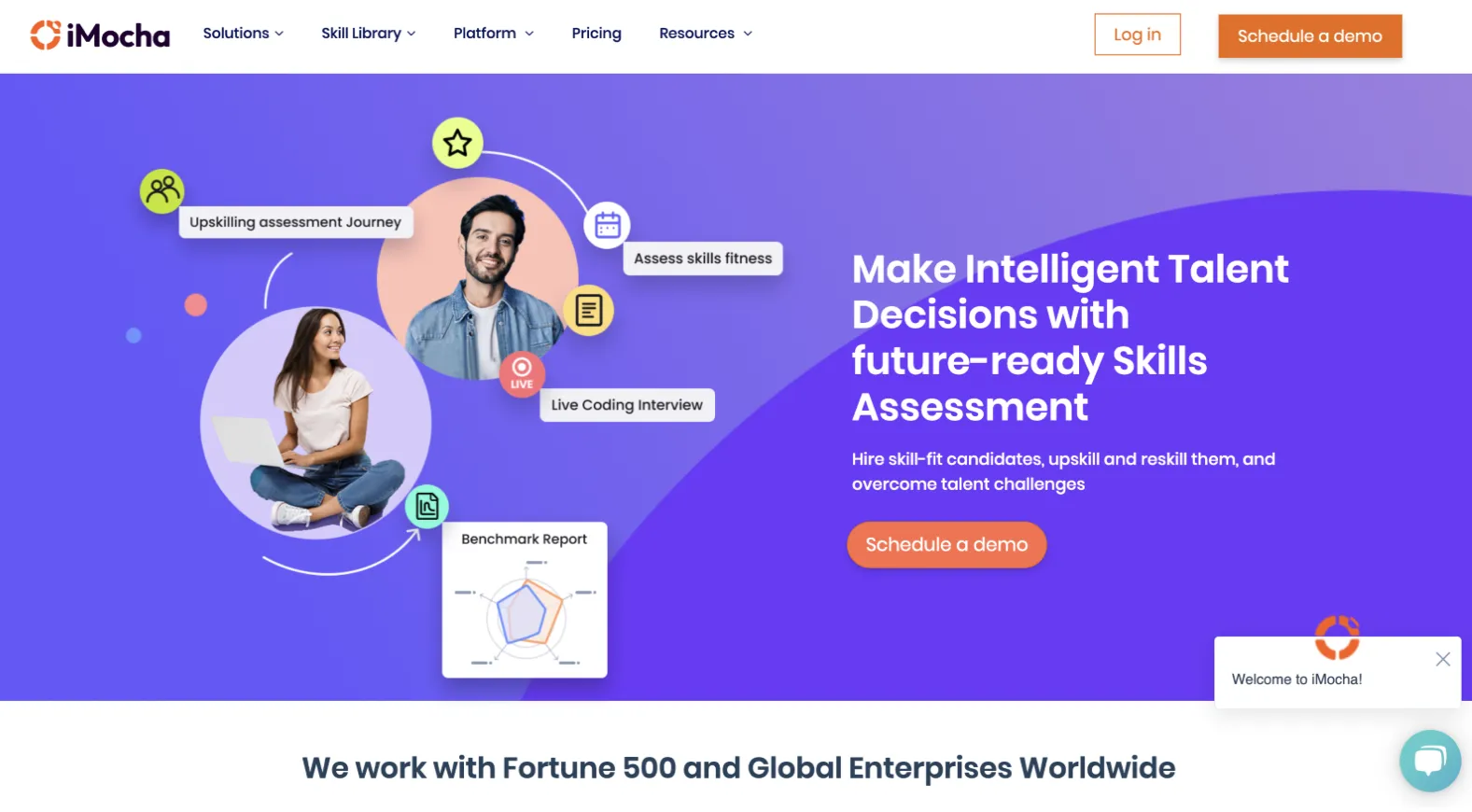 G2 rating: 4.4/5 (181 reviews)
Founded In: 2015
iMocha is a leading AI-based assessment tool that assists businesses in understanding their employees' strengths and weaknesses. With the help of iMocha's Talent Acquisition and Talent Development feature, you can shortlist highly qualified prospects for employment and upskill your existing workforce.
Using pre-employment assessments, you can easily evaluate employees' skill sets and compare them against the company's requirements. Furthermore, you can quickly establish skill benchmarks in your organization to ensure a high-quality bar for future workers and prospects.
Additionally, iMocha's dedicated upskilling portal allows you to create custom assessment paths for each learning course. Using this feature, you can map individual employees' growth and check your organization's overall skills level.
Perks
The

proctoring function of iMocha

helps to eliminate the chance of cheating during assessments.

Many recruiters consider this one of the best competency mapping tools since it helps you conduct TNI/TNA using pre- and post-skills assessments.

With the help of its

report analytics

feature, you can track your employees' development, identify areas requiring more attention, determine skills critical for your organization's growth, and more.

This portal also allows you to calculate the

ROI of the learning program.
Free trial: Available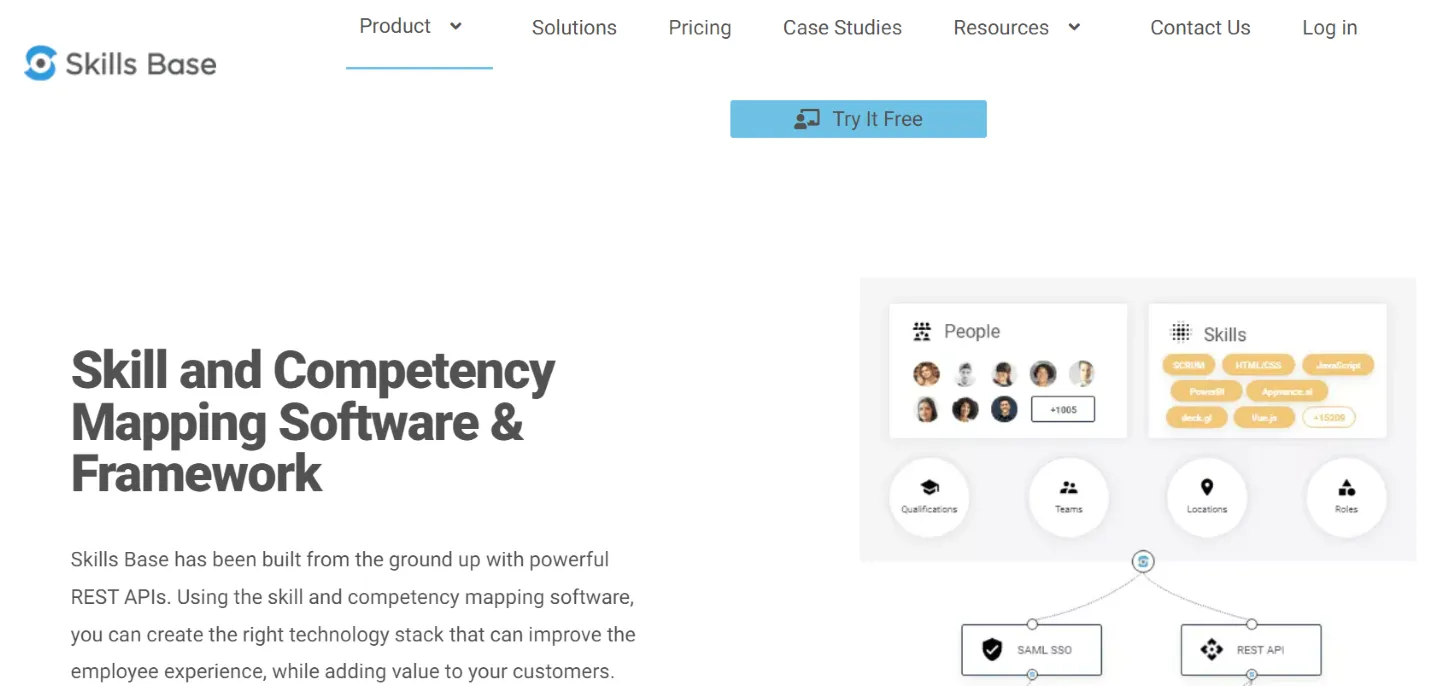 G2 rating: 0/5 (0 reviews)
Founded In: 2012
Skills Base is a skill and competency mapping software. It assists teams and organizations in understanding, measuring, assessing, visualizing, and acting on skill data in a relevant and intuitive manner. This tool also allows you to develop a comprehensive competence mapping matrix as well as other reports to track employee progression and trends.
Perks
Skill Base is a simple and adaptable tool.

You can use this software to build the right technological stack to improve employee experience while offering value to your customers.

It is one of the most comprehensive competency mapping tools available, providing data-driven skill insights into workforce planning, training, learning and development, talent management, and more.
Free trial: Available
Subscription Range: It has 3 pricing options, from $0 to $18

G2 rating: 4.7/5 (3 reviews)
Founded In: 2014
TalentGuard is a workforce skill management software. It offers data, tools, and services to assist firms in optimizing skill-based talent practices, ensuring your organization has the right skills to execute strategy, and measuring the impact on business performance.
Perks
This tool incorporates the ability to match job grades, learning resources and other data to job profiles.

It allows you to automate performance management, individual development planning, and more.

TalentGuard provides a straightforward and intuitive interface.
Free trial: Available
Subscription Range: Monthly subscription starts at $3 per user.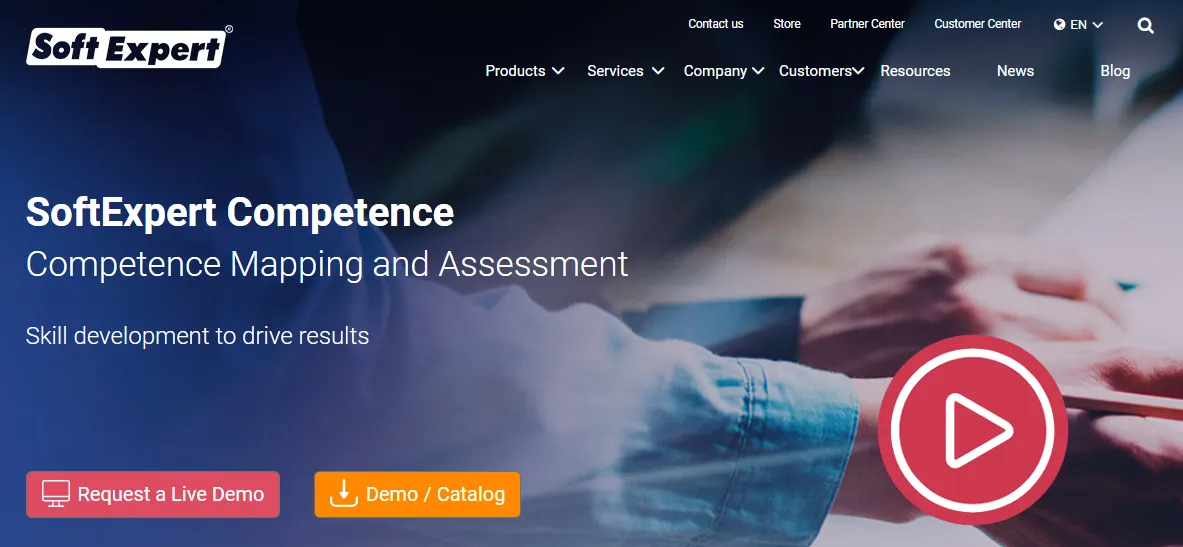 G2 rating: 4.5/5 (1 review)
Founded In: 1995
SoftExpert is a comprehensive human development management software. It enables competency mapping, training and development, performance evaluation, and succession planning. Its objective is to assist firms in developing a highly skilled and motivated workforce aligned with company objectives.
Perks
This software enables you to manage training resources better.

It aids in identifying key competencies required to conduct specific activities in various processes within the firm.

SoftExpert measures the effectiveness of individual development plans by analyzing performance improvements over time.
Free trial: Not Available
Subscription Range: On request
5. HRSG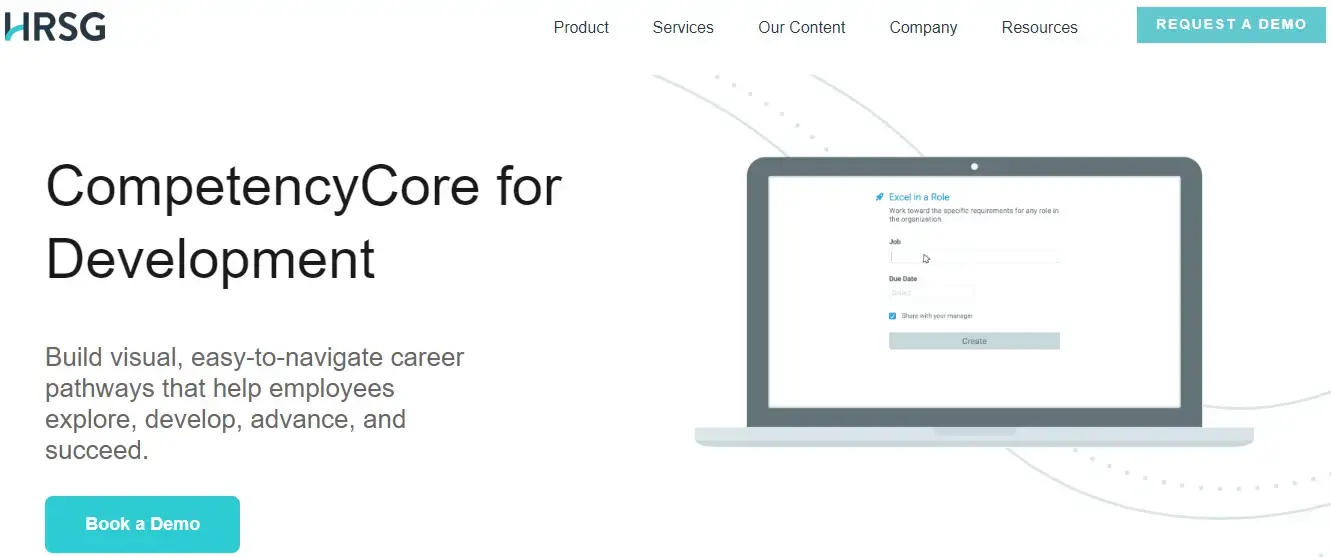 G2 rating: 0/5 (0 reviews)
Founded In: 1989
HRSG is a pioneer in the competency mapping software space, distinguishing itself from competitors with its AI-powered suggestion engine. It assists in defining talent needs, addressing skill deficiencies, and enhancing individual and organizational performance. Additionally, using the purpose-built competency management tools, you can send profile surveys and integrate core skills across all positions in the firm.
Perks
HRSG provides excellent customer service.

The software includes an extensive assessment library that you can customize to meet your specific needs.

You can also upload your own custom-developed competencies to this platform.
Free trial: Available
Subscription Range: On request

G2 rating: 0/5 (0 reviews)
Founded In: 2019
MuchSkills provides new ways to boost productivity, participation, and job satisfaction by matching the right person to the right project. This application also allows users of any experience or profession to quickly discover the strengths and weaknesses of their team or organization in a single snapshot.
Perks
MuchSkills helps teams and organizations get an overview of their skills composition.

With the help of this program, employees can quickly map their ability levels and compare themselves to their colleagues.

MuchSkills' insightful visualization helps managers focus on their team's capabilities, resulting in a more productive environment in the organization.
Free trial: Available
Subscription Range: On request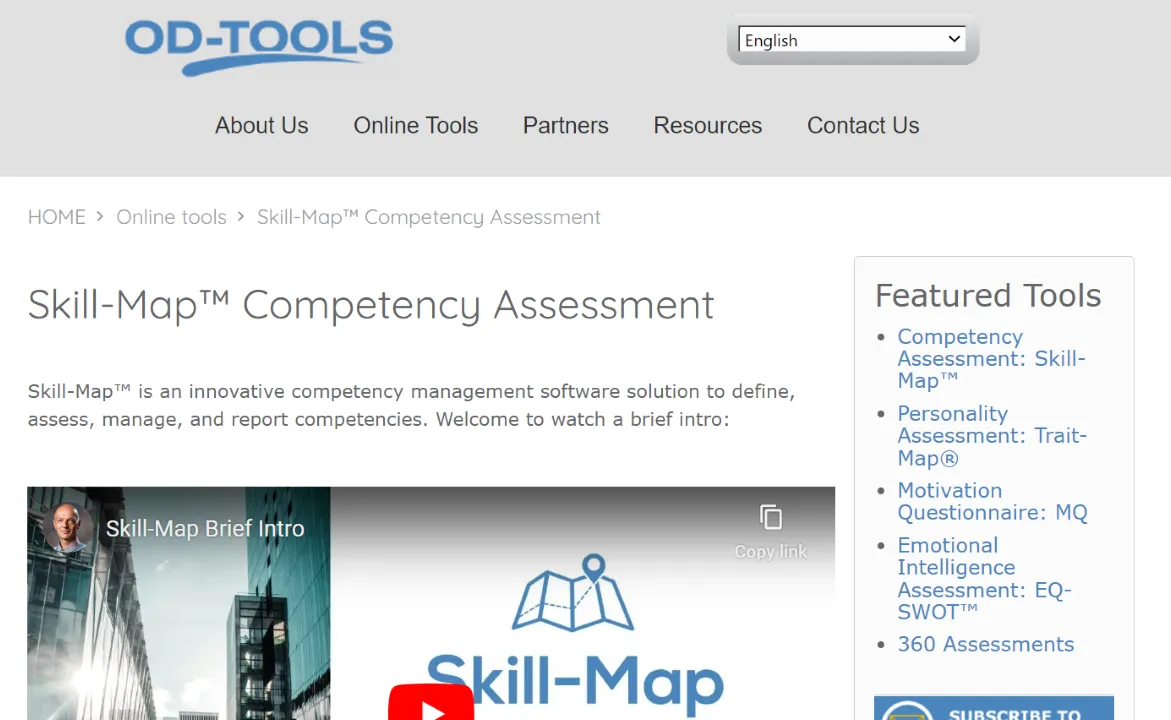 G2 rating: N/A
Founded In: 2017
The OD-tools is a web-based competency mapping tool that helps organizations map the skills and competencies of their employees. It allows users to create competency profiles for individual employees and job positions and to map the skills required for each position.
Perks
It gives firms precise competency data for both recruiting and internal evaluation.

It is a succinct, visually appealing, and user-friendly tool.

This tool also aids in the analysis of training requirements.
Free trial: Not Available
Subscription Range: On request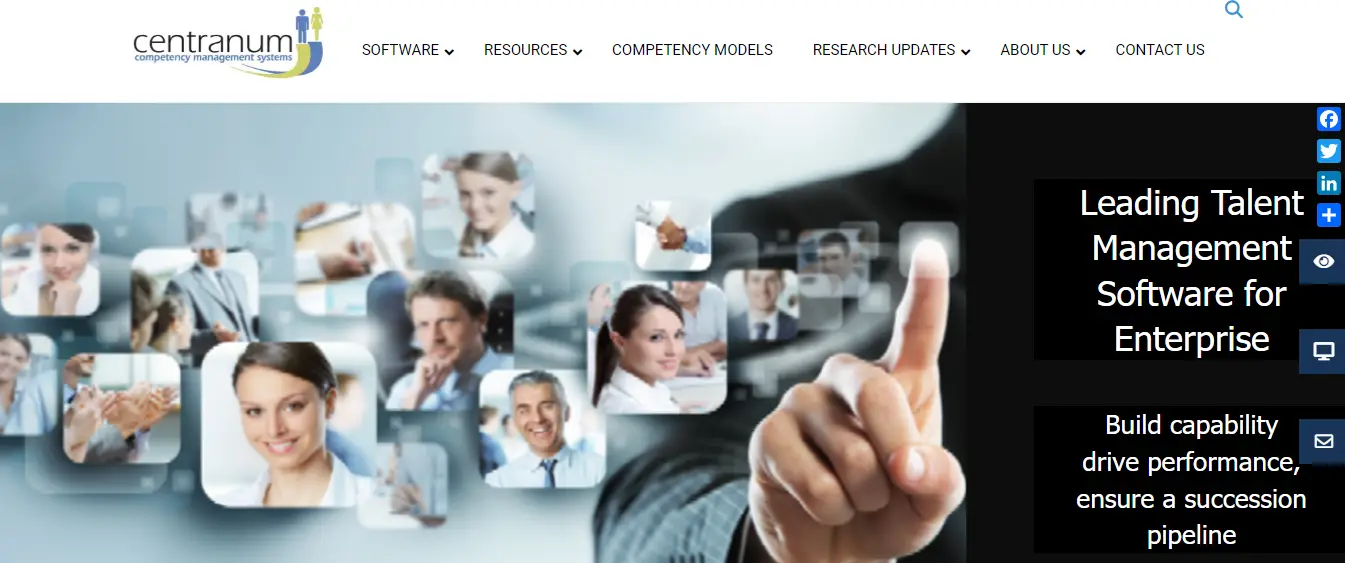 G2 rating: 0/5 (0 reviews)
Founded In: 1999
This application helps you to detect skill gaps and design training and development strategies to close them. Organizations can use this portal to conduct values-based performance reviews and check core competencies, leadership skills, and more.
Perks
This platform supports 360-degree feedback, audit checklists, knowledge testing, assessments supported by evidence such as case studies, and facilitated assessments.

It takes minimal administrative effort to set up assessments.

The Comprehensive Management Reports provide real-time information on competency gaps and levels, as well as comparison statistics and trends.
Free trial: Available
Subscription Range: On request
Conclusion
Competency mapping software can be a valuable tool for organizations that want to improve their overall efficiency. By mapping the competencies of its workforce, an organization can gain a better understanding of its strengths and limitations and take actions to address any areas that require development.
FAQs
What are Competency Mapping Tools?
Competency mapping tools identify the skills and knowledge required to perform a specific job or task. Organizations can use them to evaluate an individual's existing competencies and identify skill gaps. Additionally, organizations can utilize these tools to create training and development plans to assist employees in closing skill gaps.
What are the 5 key steps in the competency mapping process?
The following are the five critical steps in the process:
Creating a competency framework for the organization.

Conducting a skills assessment to discover the specific competencies required for organizational effectiveness.

Creating a plan to map out employees' current competencies.

Implementing the mapping process.

Evaluating the results of the entire process.
Why is competency mapping important at the hiring stage?
Competency mapping is important at the hiring stage because it can help identify individuals with the skills and abilities needed for the job. Additionally, it helps assess whether an individual is a good fit for the organization and the specific job.