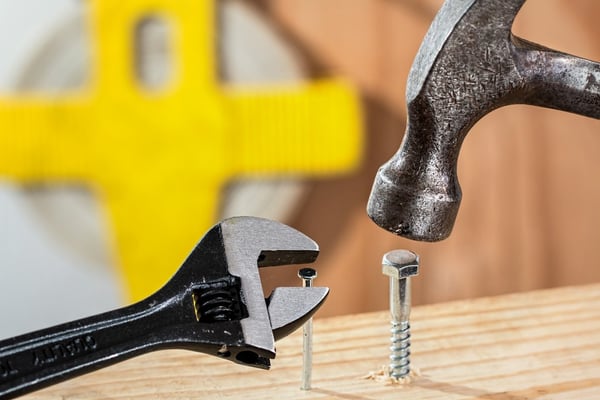 No matter what business you run, you can't afford to hire the wrong person.
A bad hire not just impacts the business negatively but is also a dampener for your staff morale. It can prove to be costly for businesses in terms of hitting the finances, jeopardizing the future severely, and damaging the company's repute in the long run.
As for casting a shadow over other employees, a Robert Half survey states that bad hires negatively impacted workplace morale up to 95 percent of the time!
But why do companies end up hiring the wrong talent? Here are some possible reasons:
Lack of a Comprehensive Hiring Process
How many times has it happened that the candidates you hired were better on paper as opposed to in person during the interviews or worse, they were great in interviews but failed miserably to perform well after joining? Has this been happening a bit too often? If your answer is yes, then it is about time you rethink your entire hiring process. You see, hiring an employee who is the right fit for your firm is more than filling the vacant seat.
The solution here is to screen the applicants and instead of limiting to one or two interviews, you need to opt for several steps to verify the capability of the candidates. There can be pre-screening tests and various levels of psychometric tests, for instance, to measure whether the candidates are suitable for the job role or not. These need to be customized for each role and need to be completed even before you go ahead with an interview.
Other crucial steps in this direction can be a thorough background and reference checks. This will put more faith in the candidate and make you feel confident before making an offer.
Your Tests Are Not Cutting It
Perhaps, you know that recruiting talent, especially tech talent, needs a more comprehensive testing process. But are you sure that the technical tests you are using to ascertain the candidates' aptitude and attitude are perfect? Even the best recruiting managers sometimes can't put together a test that can test the interviewee's skill sets. This gets complex further when you need to hire in bulk or have way too many candidates lined up. The solution here is to take the help of tools and techniques that can provide a thorough testing solution, based on your minute requirements.
For instance, you can have a wide range of pre-employment testing and want to assess the candidates' know-how in a particular niche. From programming tests to language tests, you can get a wide range of choices by choosing any of the job-based pre-employment skills assessment tests available. Alternatively, you can also get them customized to suit the job role for which you are hiring people.
You Do Not Assess Early and Properly
How early do you start the employee assessment? In my opinion, you need to assess them beforehand and not after the on-boarding process or while extending the offer. These assessments are not just about measuring the technical aptitude, but also about measuring their soft skills. This is because company culture plays a major role and you have to see whether they are a cultural fit for your firm or not. This will help you in more ways than one and even prove to be better than employee retention.
The solution is to ask the right question about a variety of things that can help you assess their candidature. At the same time, you also need to articulate the company's culture and see how the candidates respond during the interview. This should be your focus apart from assessing their technical expertise and experience. Some of the areas you need to take into consideration include but are not limited to – their disposition, attitude, emotional IQ, and their work ethics.
To cut a long story short, just being technically sound may not always be enough. The ideal candidates should be self-driven, passionate individuals who are coachable and can contribute to the success of your firm. So just look beyond an impressive resume and find out what steps you can take for a 360-degree assessment.
Way Forward: Hire the Right People, the Right Way
These are three crucial things to watch out for when you are hiring new employees. The next time you have a recruitment drive, take these into consideration and you will save your time, money and resources, and end up hiring the best professionals.
As Jim Collins rightly put it, "People are not your most important asset. The right people are." We leave you with that thought.