Do you attend the website job seekers? Or missing out on a vast talent pool!
Are you still asking candidates to send resumes through emails? And, those resumes get lost somewhere in the inbox!
You do not have a careers page on your company's homepage! Problem... Isn't it?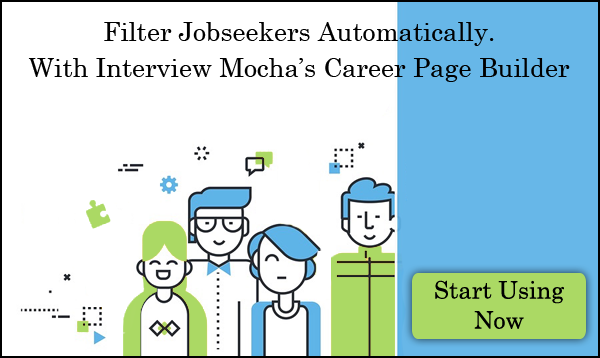 If your answer is yes for the above scenarios then check out how iMocha Career Page Integration works? With iMocha's career page integration, you can automate your website career page straight from receiving resumes, filtering them, assessing candidates to communicate with job seekers automatically.
For the love of our customers, we have created this career page integration to make your recruiting automated, easy and hassle free. And moreover, the iMocha's Career Page Integration is totally FREE for you!
If this sounds awesome to you, then buckle up and shoot us a mail at support@interviewmocha.com and start using it for FREE!

Now the question you should be asking is which applicants are you missing and why?
It's not that candidates are unqualified for the positions, there must be too many of them for each opening. You are busy trying to fill these positions with candidates that not only have the necessary skills, but also the personalities to fit in your company's culture.
If it's lack of time or your hiring process is too long, then iMocha's Career Page Builder is the remedy for you.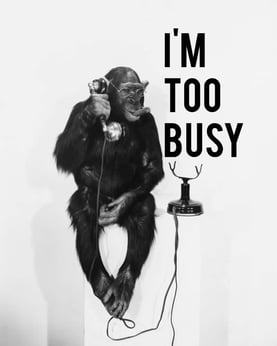 After all, iMocha's Career Page Builder can save 30% of companies' valuable time during the recruiting process. It also helps you to build a talent pipeline while you are busy calling candidates for the open positions.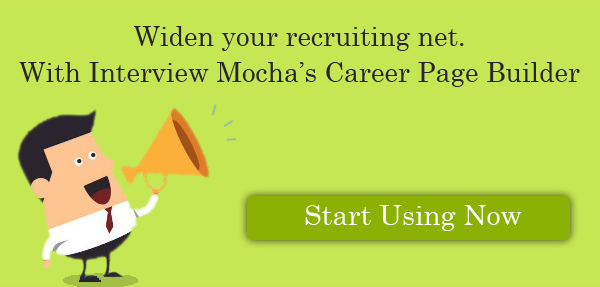 Who needs Career Page Builder anyway?
You are running the risk of losing candidates because you don't have a career page.
You are a startup and you don't have the recruiting expertise.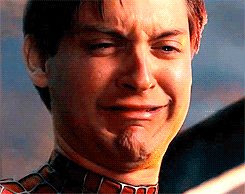 Why lose out on strong talent when a candidate could be a great skill and cultural fit for a position? Why waste your and team's time looking through piles of resumes? Why to lengthen the recruiting process? The whole point in integrating the iMocha Career Page Builder is to automate mundane recruiting requirements.
What iMocha's Career Page Builder provides you?
Positive Experience for Candidates - Often, the career page is a candidate's first stop for job seekers to get familiar themselves with an organization. Candidates should be able to apply for positions on a company's career site and not have to go through a long hassle of figuring out where to apply. Build a positive experience for candidates.
Showcase Job Openings easily - Turn visits into candidates. Use iMocha's Career Page to showcase all job openings on your website and let visitors directly apply for specific jobs.
Capture relevant Information of Candidates - Use forms to simplify the process of capturing candidates' information to your system. This lets you import potential candidate information from your career page directly to your database.
Simplify your Recruitment process - Collect applications, collaborate with your team, simplify & speed up your recruitment process.
No need of Technical Expertise - It takes no energy to assimilate the career page into your recruiting process. With iMocha you can create your own branded and hosted career page in a few steps. All open vacancies can be displayed by you without any technical expertise.
Shorten your hiring process - A lengthy hiring process is not only frustrating for the recruiters and hiring managers, but it's also frustrating for the candidates who apply. There is a direct correlation between the time taken for the hiring process and the company's employer brand.
Customize your Career page - Create and customize your career page so it seamlessly blends with the rest of your site. Upload your own logo, image, and more to attract attention and interest.
Build your Employer Brand - As an employer, it is increasingly important to build up a long-term relationship with your applicant pool. With the iMocha Career Page decrease time-to-hire and ease the hiring process for both you and your candidates. The better the career page for your company, the happier your candidates will be. The happier your candidates are the better your employer brand.
Real-time online assessment - You have a list of possible candidates on your career page and want to take a further step to evaluate their skills and suitability? So that you can interview only relevant candidates! Find out more about your candidates.
Seamless, Automated Process.
From the integration of the career page interface to the design of the application process, iMocha makes it easier than ever before.
The career page portal is 100% adaptable to your company's internal corporate identity. Thus, for the applicant, the focus is completely on you. Position yourself as a modern employer.
Now that we have always promised you your productivity, we have worked on that promise to keep you super contented and super happy. If you have any thoughts about this career page integration, please let us know in the comments or shoot us a mail at support@interviewmocha.com. We'd love your feedback.