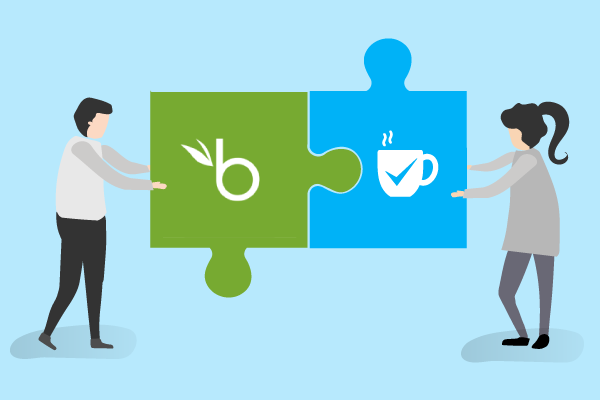 In a fiercely competitive hiring world, Applicant Tracking Systems (ATS) are a blessing for recruiters. They make life so much easier by automating all the manual and repetitive tasks – adding resumes, tracking job closure status, managing candidate submissions, email communication, interview scheduling, and more. Similarly, pre-employment skills tests provide reliable, objective data that predict job performances, leading to increase in quality of hire. Integration is a way of leveraging the combined power of your ATS and your assessment solution.
With an aim to help our current & prospective customers to use iMocha within their favorite HR management system, we have launched 1-Click Integration with BambooHR. Now, you can use these two enterprise-ready platforms together to automate skill testing effectively. BambooHR & iMocha integration can be done without leaving the BambooHR workflow, giving you super quick access to Mocha's ready skills assessments.
You can now assess candidates within BambooHR in 3 easy steps!
Select the desired test from 1500+ ready test library
Invite the candidates with one click from BambooHR platform
Get instant test reports after test completion that can be easily shared with your hiring managers
What makes Mocha and BambooHR integration different from others?
Integrating any point solution into an ATS is always a tiresome process for recruiters as well as tech teams of all the parties. It involves huge dependency on tech team for coding, its implementation, documentation, follow ups, and other administrative hassle. To eliminate this challenge, iMocha has invented a new technique of 1-Click integration. You don't have to rely on your tech team anymore! It is 100% DIY & requires 0% knowledge of coding.
It doesn't end here, there is more on offer. Just take a look!
Get access to 1500+ remote assessments in IT, next-gen skills, domain skills, business skills & more
Ability to assess coding as well as soft skills in a single test
Get customized test as per your job requirement
Monitor candidates' activities from anywhere anytime with our advanced cheating prevention techniques
Make data-driven hiring decisions with our intelligent hiring analytics that comprises of skill-wise performance report, comparative reports, test insights & more
Reduce administrative hassle in skill testing up to 90% by assessing candidates in just 3 easy steps i.e. select the test, send test invite, and get the reports.
Shortlist only relevant candidates so that your hiring manager will spend time interviewing only relevant candidates
To activate 1-Click Integration with BambooHR, please click here to read our help article for more information.
About BambooHR:
BambooHR is HR management system that covers everything that one can expect from a human capital management software. But most importantly it helps you to connect with people & focuses on solving the pain points of HR fraternity with its innovative solution. If you are already iMocha customer, interested in connecting with BambooHR, do request a demo with BambooHR expert to know more.
About iMocha
iMocha is a pre-employment skill testing solution which provides you ready assessments for 1500+ skills. Our main focus is helping our clients to hire job-fit candidates faster. Book a free product demo with our iMocha expert who will walk you through our comprehensive skill library & enterprise-ready platform, 100,000+ latest & updated questions, advanced cheating prevention techniques, intelligent hiring analytics & more.