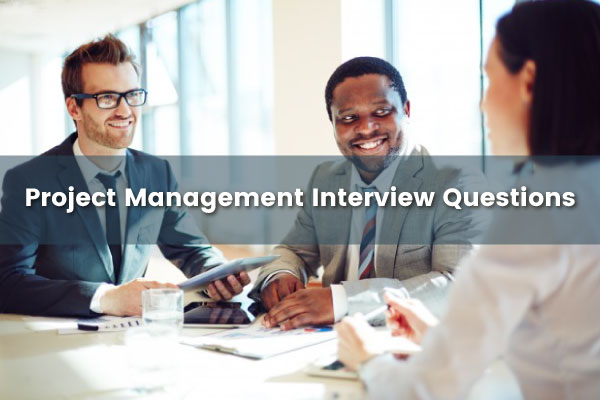 If you are looking for project manager interview questions, here is the list of most important questions that can be asked in interviews. Make yourself ready with this comprehensive list of interview questions.
Senior Project Manager Interview Questions
What kind of diagrams/flowcharts would you use to describe a project?
How would you handle delay in project delivery?
How would you convey to a customer and your manager that you won't be able to complete a project on time?
How would you motivate a disengaged team member?
What would you do to solve conflicts on your team?
What is Agile methodology and what are its pros and cons?
How do you keep track of everyone's work?
What information do you gather before creating a project timeline?
Describe one of your most challenging projects so far. Why was it challenging and what did you do to overcome difficulties?
Junior Project Manager Interview Questions
Describe your project management experience?
What qualities do you possess that will make you a good project manager?
What steps do you follow to study a problem before making a decision?
What would you do if you knew that a project you were managing would not be able to make a deadline based upon the current schedule?
How have you managed external reviews of your project?
How do you Management information in your project?
Technical project manager interview questions
How will you estimate the sum requirements of a project?
How will you distribute budgeted money to all the phases of the project?
How will you facilitate streamlining of a project's activity?
How will you prepare work schedules for timely completion of projects?
How do you effectively direct a project team on their duties?
What are the effective ways to keep a tab on the progress of a project?
How do you communicate the technical aspects of a project with your team?
How do you identify technical problems and effectively resolve them?