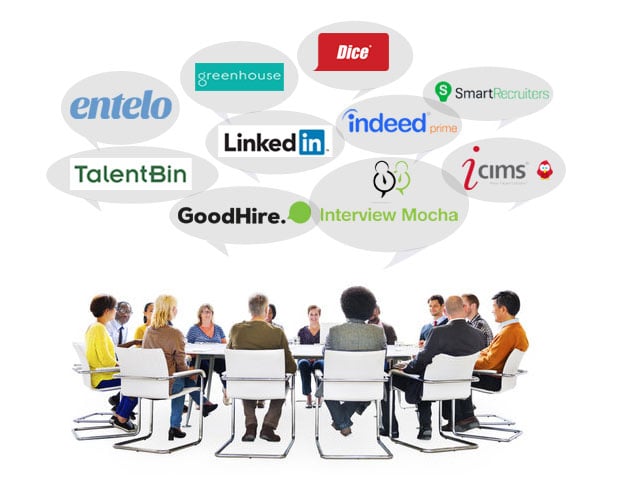 The main concern recruiters or employers have is the quality of new hire & the time required for hiring. Many times, recruiters or hiring managers know about their pain points, but fail to use the proper process or tools to cure them. Result?
"A Bad Hire!"
But no worries folks, there is always a solution! This problem can be solved by using reliable & valid recruiting tools for your specific needs. Hiring the best of talent is always a collective effort using various hiring & recruitment online assessment tools from sourcing to onboarding. That's why most of the successful recruiters believe in a multi-channel approach to recruiting.
Let's categorize the hiring tools into these 3 broad categories as candidate sourcing tools, recruitment talent assessment tools, recruiting/recruitment tools (ATS).
Candidate Sourcing Tools:
Indeed.com:
Indeed is the US-based vertical search engine for the job. Indeed has 200 million unique visitors every month from over 60 countries. It helps employers in posting a job and searching the candidate's resume as per their specific requirements. Nowadays in the USA, Indeed is the #1 Job site with highest-traffic.
LinkedIn:
LinkedIn is a vast platform with 500+ million members. LinkedIn proves to be one of the biggest & popular online professional networks for candidate sourcing. It helps employers in finding the right pool of candidates with the required skills.
Entelo:
Entelo has two products namely search & sonar. Recruiters and hiring managers are able to find millions of candidate profiles using Boolean search & the sonar algorithm helps them to find the candidates that are about to leave their current jobs. Entelo is widely used to find & engage the talent.
TalentBin:
TalentBin by Monster, a job-portal is a platform that tracks the online presence of the candidates & summarizes it in a professional database. It is effective in finding the passive candidates.
Dice.com:
Dice.com (owned by DHI Group, Inc.) is a US-based career site, mainly serving industries like technology, energy, healthcare, security-clearance, financial services & hospitality. Dice.com has 2M resumes of technical professionals with 50K new resumes added every month.
Recruitment Assessment Tools:
iMocha:
iMocha is an online assessment tool (SaaS) with 1000+ ready to use skill tests & a facility to create or ask for the customizable assessments.It has 900+ (and counting!) satisfied customers around the world that have successfully hired the best of talents with the help of this pre-employment online interview tools.
Despite being a startup, iMocha has carved a niche in the recruitment sector with its USPs like the latest & updated quality tests, Objective (MCQs) as well as Subjective (online whiteboarding) types of questions, quick support & a super easy to use platform.
GoodHire:
It is the FCRA compliant pre-employment candidate screening tool company for background check. GoodHire collects different information about the candidate depending upon the type of background check required like employment history, criminal records, educational qualification, etc. Here, either employer or candidate can carry out the background check. It helps employers to select the right candidate to ensure the safety & trust of the organization.
Recruitment Tools/Applicant Tracking System (ATS):
iCIMS :
iCIMS (Internet Collaborative Information Management Systems) is the cloud-based ATS made up of its 3 products i.e. iCIMS connect, iCIMS recruit & iCIMS onboard. It serves 3000+ customers that cover almost all the industries worldwide.
Greenhouse:
It is an applicant tracking system (SaaS platform) that helps to streamline the hiring process. According to the research made by The New York Times, Greenhouse is among the 50 start-ups that have the capability of being a unicorn with at least $ 1 B valuations.
SmartRecruiters:
SmartRecruiters is a talent acquisition suite, widely used applicant tracking system that helps employers to hire better & faster. It is an open marketplace for third-party recruitment services.
Applicant Tracking System (ATS) helps in automating the online recruitment process by defining the workflow. ATS integrates with pre-employment candidate screening tool to assess the skills of candidate & make a better hiring experience for the candidate as well as recruiters and/or hiring managers.
All the above are integrated with iMocha, online skills testing software for screening the candidates effectively. The customers using any of the above applicant tracking systems can now add iMocha in their ATS workflow to experience hassle-free hiring.
Conclusion:
Recruitment is the complete process involving candidate sourcing, pre-employment screening, interviewing & candidate onboarding.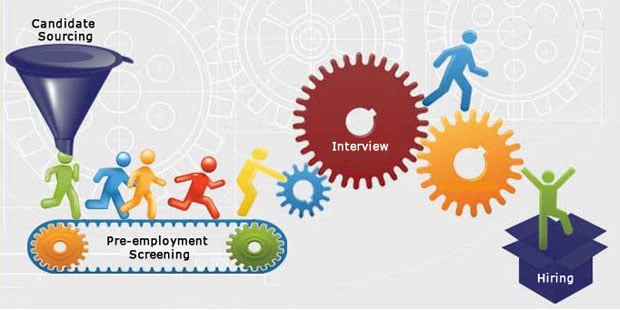 You can use these above-mentioned recruitment assessment tools that are popular globally for their best services. These tools help you to streamline your hiring process & of course pick the "Right Hire" that too in less time & effort!
Though I have listed down the top-performing tools, you may have great experience in using your favorite tools that are not mentioned here. If you want to share your experience or have any queries, please feel free to comment below.