Organizations must attract quality talent as part of ensuring that their organizations achieve sustainable growth. This story isn't any different in Southeast Asia's booming BFSI sector. As per a recent PwC report, the hiring levels in Asia-Pacific, which includes Southeast Asia, are twice as high as in the Western Region.
Although organizations endeavor to increase their talent strength, there is an increase in competition in finding and recruiting the right talent. Similarly, new hire attrition rates are also on the rise. Thus, it is integral for Southeast Asia's BFSI sector to look into solutions that can provide them with long-term benefits. One such HR technology available today that can make a striking change in how Southeast Asia's BFSI sector handles its talent acquisition processes is iMocha's AI-driven Skills Intelligence.
Through this blog, we will provide an overview of Southeast Asia's BFSI sector, its constraints with talent attraction, and how AI-driven Skills Intelligence can simplify the process.
An Overview of Southeast Asia's BFSI sector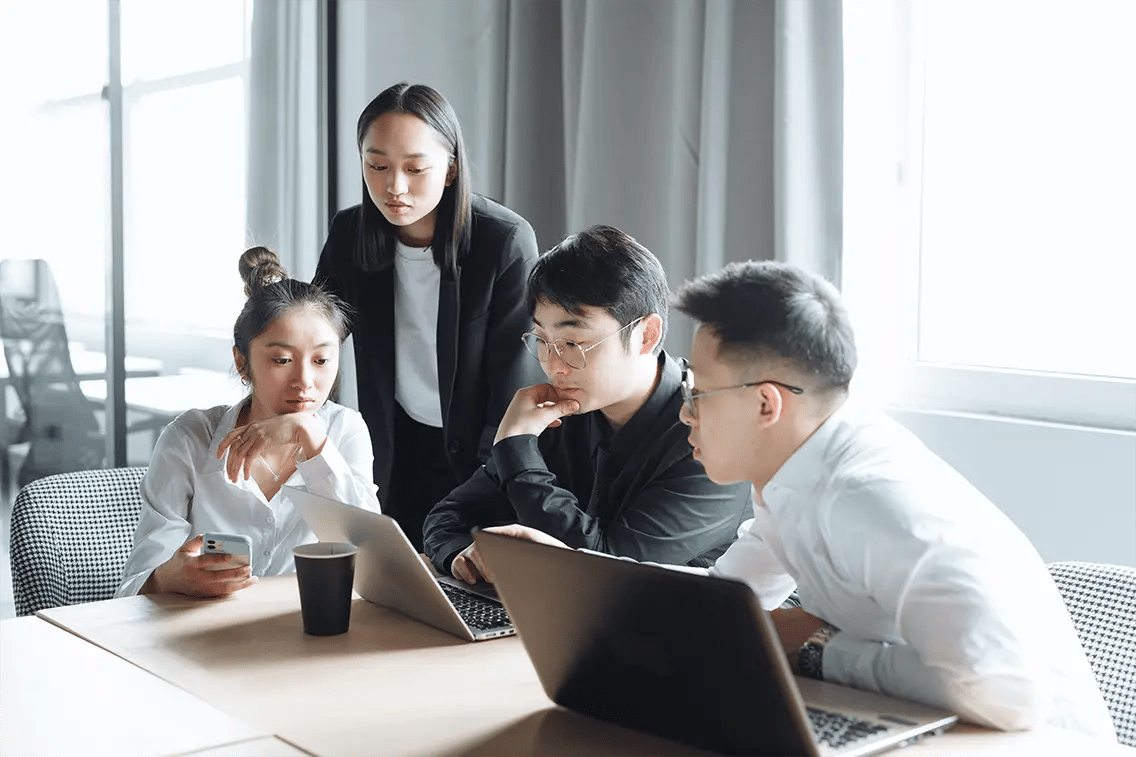 Globally, the BFSI sector is expanding more than ever. When we focus on Southeast Asia, the situation isn't different. From the commercial banking sector to digital financial services, the BFSI sector in the SEA region is rapidly growing. As we look at facts and figures, a recent market research report on the market size of SEA commercial banking services, the market size was valued at $3,063.41 million in 2021 and it is expected to touch $16341.98 million by 2031. Additionally, it is growing at a CAGR of 18.3% from 2022 to 2031.
Having said that, let's now take a look at how SEA's digital financial services sector, which includes digital payments, digital remittance, digital lending, digital insurance, and digital investment, is booming. Currently, SEA digital financial services revenue has touched $11 billion and is expected to reach $60 billion in revenue by 2025 with a gross transaction of a whopping $1 trillion.
Although the BFSI sector presents numerous opportunities, there are concerns related to economic conditions, such as increased inflation and interest rates. Apart from them, the drastic adoption of digital technology in every field related to BFSI has brought in an increased talent gap. Stepping into a digital mindset also comes with numerous growth possibilities, especially with the increased dependence on data analytics. This includes flexibility, agility, and other growth possibilities. But for them to happen, it is integral for SEA's BFSI region to build skills and have future-ready teams.
As mentioned, data analytics has become a key player in transforming the BFSI sector in general, it is in high demand in every sub-sector associated with BFSI. For instance, in the insurance sub-sector, there is a shift towards big data, which is influencing elements like rating, pricing, and even personalization. However, to bring a seamless experience to customers and integrate advanced analytics features for SEA's BFSI sector further, it becomes vital to address the pressing issue of talent gaps that hold back many BFSI firms in SEA.
Thus, like any other growing industry, the BFSI sector in the SEA region is also facing talent-related issues. However, with the right talent solution and a well-planned recruitment strategy, your organization can resolve these issues efficiently and gradually.

What are the constraints faced by Southeast Asia's BFSI sector with talent attraction?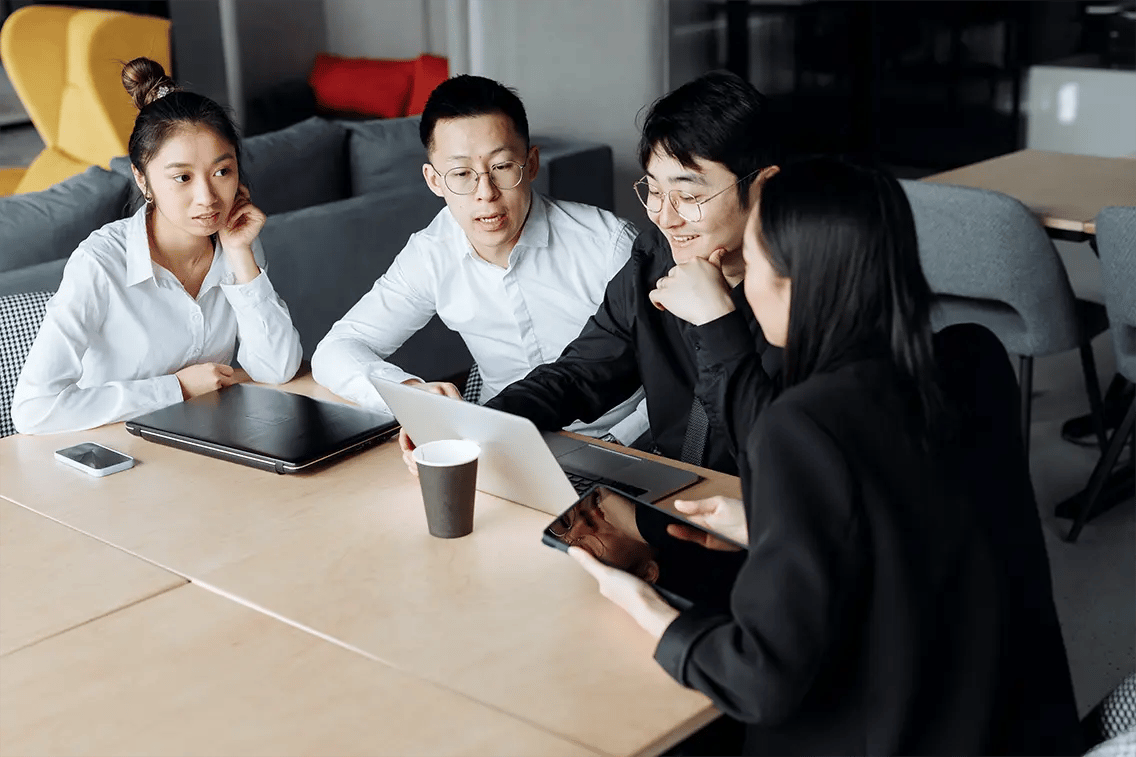 As you know by now there are different constraints that hamper Southeast Asia's BFSI sector with its talent attraction, let's explore some of these concerns in a bit more detail.
Skills shortage is a poignant issue faced by SEA's BFSI sector, especially because of the increased adoption of digital technology in recent years. Although the SEA region has a great talent pool and an excellent location for expats, there is a global shortage of talent in the banking and financial sectors. Some of the key roles for which there is a talent squeeze in the BFSI sector include digital transformation professional, compliance manager, private banker, VC investment professional, cybersecurity professional, and more. Yet another factor that has led to a skills shortage is the increase in the number of fintech firms in these regions.

The BFSI sector is very much inclined towards the adoption of modern technological advancements. They range from artificial intelligence to advanced analytics. Indeed, these digital transformations can enhance customer experience and revolutionize the BFSI sector. But, with these transformations, the skill set required in the workforce tends to change quickly. Therefore, it becomes challenging to attract talent in the BFSI sector.

Compliance is yet another concern that hinders finding talent in the SEA region for the BFSI sector. It is because having compliance and regulatory expertise is indeed a competence that the recruiters in the BFSI sector look for in talents while hiring. However, it could be quite a hurdle to find such suitable talent with the right mix of skill set and compliance knowledge.

SEA region is multicultural and bilingual, and it is a region that welcomes talents globally. But, even then, recruiting talents globally, comes with its own hiccups that can sometimes be challenging to overcome.

Yet another concern faced by SEA's BFSI sector is issues with recruiting talent based on concerns with benefits and packages. It is also because of the increase in startups and other technology firms that provide competitive packages for attracting talent. Additionally, a lack of work-life balance also hinders professionals from choosing the BFSI sector.
These are some of the main challenges faced in Southeast Asia's BFSI sector when it comes to attracting new talent regionally and globally. Well, you can address most of these issues by incorporating a Skills Intelligence platform to your HR tech stack.

What is iMocha's AI-powered Skills Intelligence?
IMocha's AI-powered Skills Intelligence is an HR technology that can help your organization make better hiring decisions and improve Talent Development and Talent Management initiatives. It does so by building detailed Skills Taxonomies and Ontologies after analyzing different job profiles within your organization. While doing so, it would turn every job role into specific skill sets with precise proficiency levels. By incorporating Skills Intelligence within your HR architecture, you can make intelligent talent decisions and work towards building future-ready skill-fit teams. You can learn more about Skills Intelligence from this blog.
How can iMocha's AI-powered Skills Intelligence simplify Southeast Asia's Talent Attraction processes in BFSI?
As we have explored what iMocha's AI-powered Skills Intelligence is, now, let's discover the different ways in which an AI-driven Skills Intelligence platform can simplify the hassles associated with Southeast Asia's talent attraction process in the BFSI sector.
HR recruiters and talent acquisition professionals can hire new talent in the BFSI sector to fill skills gaps by relying on iMocha's Skills Intelligence.

AI-powered Skills Intelligence can help identify skill gaps and get a comprehensive view of skills through skill mapping, benchmarking, and skills gap analysis. This will aid HR professionals in managing skills gaps efficiently and making data-driven talent decisions.

For organizations to improve their recruitment success rates, they must ensure they have the right strategies and technologies in place. Coming to strategy, they include focusing on a skill-centric approach while closely considering future capability requirements and critical positions needed to future-proof the organization. iMocha's Skills Intelligence platform can help companies map skills and create specific skills frameworks for existing skills profiles created based on different job profiles within the company. Furthermore, it can help create job descriptions that fit the company's needs skills needs, conduct skills validation through multiple channels, and smoothen the entire recruitment process. Through this, it would become easier to improve the different metrics associated with recruitment success rates.

Since organizations require professionals with the right skill mix to find the right talent, it is integral to explore the benefits put forward by Skills Taxonomies and Ontologies. An AI-powered Skills Intelligence platform can facilitate your organization with Skills Taxonomies and Ontologies by harnessing the power of Artificial Intelligence. Skills Taxonomies focus on skill sets being classified and organized in a structured and comprehensive manner. Coming to Skills Ontologies, they would have skill sets required for every skill profile within your organization to perform the job efficiently. AI-powered Skills Intelligence platforms like iMocha have a vast repository of skills, competencies, sub-domains, and areas of expertise to help create job descriptions, conduct seamless hiring processes, find the right talent, and so on.

The banking sector faces numerous issues of biases and discrimination. Your BFSI firm can curtail this issue by relying on AI-powered Skills Intelligence. It can remove unconscious, conscious, or systemic biases against a particular gender, race, etc.
Final thoughts
Thus, your organization can become future-proof with the right set of talents by relying on iMocha's AI-powered Skills Intelligence. Through this solution, BFSI firms like yours can stay ahead of the curve and resolve concerns that hinder you in finding and retaining the right talent mix. A Skills Intelligence platform can offer intelligent insights that can benefit your firm in identifying the right talent at the right time.