Since its inception during the Third Industrial Revolution, Digital Transformation has evolved from data and machine learning to encapsulate new technologies and their associated skills.
As this evolution continues and more technological disruptions happen, new tech skills will appear, and upskilling and reskilling our workforce with them will soon be our only way to remain competitive and prosper.
Today, Digitization has almost reached every industry sector and job role, and its dependency will only increase. In such a situation, upskilling/reskilling will be our safest bet because of two reasons:
Soon acquiring new tech talent from a limited talent pool will become more challenging.

As our day-to-day operations become more skill-specific, operational efficiency will get compromised without the knowledge of in-demand and trending tech skills.
This is why we (at iMocha) partnered with EY to do some digging and identify the top tech skills talent leaders will need to tackle another impending Digital Transformation. Here is what we found!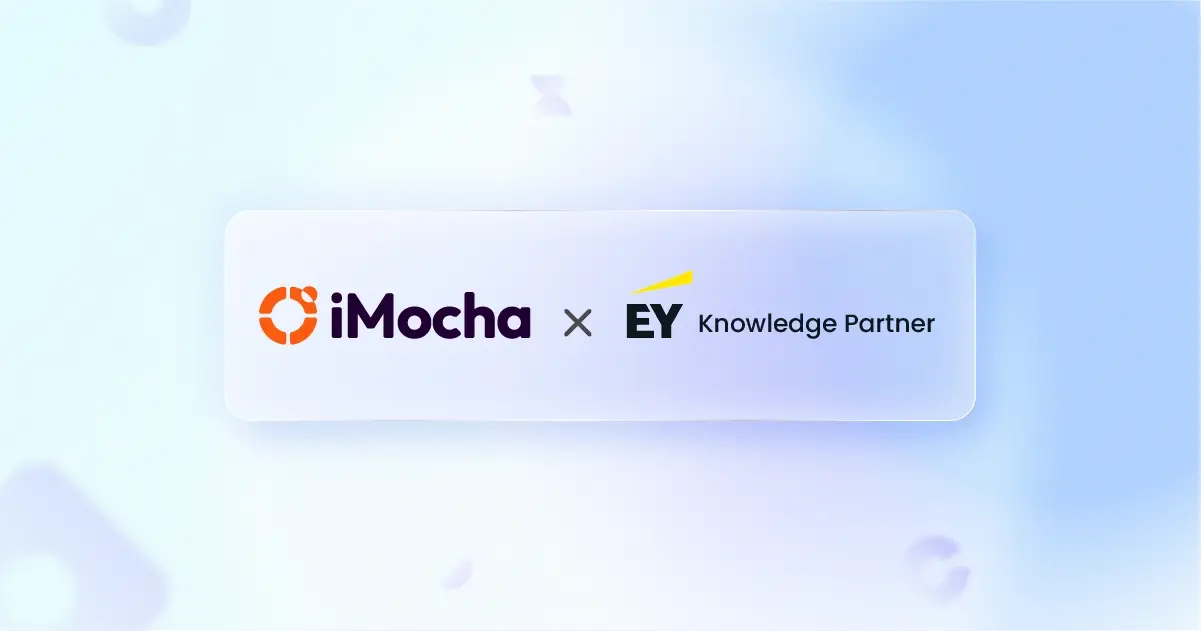 Time to level up: Skills you'll need for the next Digital Transformation
Our research showed that nearly 35% of the tech roles would soon become outdated, requiring upskilling/reskilling to remain relevant in the next two to three years.
We divided these skills into three functional areas within the vast Tech and Digital space. These areas were:

1. Software Engineering
Within the Software Engineering job function, talent is primarily divided into four sub-functions: Design & Architecture, Application Development, Quality Assurance, and Deployment, and each of them require its own set of relevant tech skills. Here are the software engineering skills your organization can aim for during Digital Transformation 2.0:
a. Design & Architecture: With the increasing demand for user-centered designs, Design & Architecture skills are evolving based on end-user needs, preferences, and behavior. To match with ongoing design trends and create future-ready interactions, here are a few Design & Architecture skills that your organization will need moving forward:
User Interaction & Experience - Figma, Sketch, and AdobeXD skills
Software Architecture - Cloud skills such as

AWS, Azure, IBM Cloud, SAP Cloud, GCP, and Salesforce Cloud
b. Application Development: Cloud-native development is also on the rise, with many organizations adopting this approach for building and scaling applications using cloud technologies and services. In addition, low-code/no-code development platforms are also gaining popularity, allowing non-technical personnel to develop applications using visual interfaces and pre-built components. In such a rapidly changing App Development landscape, here are the skills that you'll need to succeed:
Computer Languages - Java, JavaScript, Python, C++, C#, and PhP skills
Front-end Development - Knowledge of front-end frameworks such as Angular and Vue and hybrid front-end frameworks such as React Native, Flutter, and Ionic.
Back-end Development - NodeJs and .NET skills are the most preferred run-time environments for back-end development, while Spring, ASP.NET, and Express skills are the most preferred back-end frameworks. Expertise in building RESTFUL APIs will also become more popular in the coming future.
(Check our monthly skills report here to understand the other Application Development skills that you'll need in the near future.)
c. Quality Assurance: With the increasing popularity of test automation and shift-left testing, here are the most in-demand quality assurance skills for your organization:
Software Testing - Appium, Selenium, and Junit skills
d. Deployment: CI/CD management tools have increased in popularity in recent times and have paved the way for the following skills to expedite app deployment:
Continuous Integration/Delivery - Various CI/CD management tools have emerged recently. Out of these, Ansible, Chef, Puppet, and Bamboo skills will be the most sought-after in the near future.

2. Information Technology
The IT and the ITeS umbrella comprise numerous important segments such as System/IT Administration, Database Administration, IT Analysis & Management, and IT Support. Within these sub-functions, here are the skills that you'll need in the next few years:
a. System/IT Administration: As more and more developers are automating repetitive tasks such as patch management and configuration, these are the most in-demand System/IT administration skills:
OS Administration - Windows and Linux system administration skills are currently the most popular OS Administration skills, but with the increased adoption of cloud-based technologies, cloud system administration skills are also gaining popularity.
Network & Security - Network administration and security administration skills continue to be essential for systems administration.
Scripting & Automation - Bash and Shell skills
Access Management - Identity and access management across OS and application layer are amongst the most important system administration skills that your team should have moving forward.
Computer Languages - Java, JavaScript, Python, and C++ skills
b. Database Administration: As more and more databases are being migrated towards cloud-based platforms, DBAs require the following skills to stay ahead of the curve:
Database Management - SQL Database skills are more popular than NoSQL skills.
c. IT Analysis & Management: Today's IT managers must be skilled in hybrid approaches, DevOps, remote work, AI and automation, and soft skills to effectively manage software development projects in today's fast-paced and ever-changing environment. Here are some critical project management and reporting skills that your organization should aim for when hiring or upskilling IT managers:
Project Management - Agile and Scrum skills
Reporting - Excel, Tableau, and PowerBI skills



3. Business Power Users & Data Analytics
In the larger Business Power User and Data Analytics landscape, most talent works in a Business power user role. With the number of point solutions in the business operations stack increasing, non-engineering talent needs to get skilled in tech tools/platforms and become power users. Here are some Business Power User and Data Analytics skills that you can consider:
a. Business Power Users:
Data Analysis - R, SaS, Matlab, and IBM SPSS skills
Data Visualization - Excel, PowerBI, and Tableau skills
b. Data Science:
Machine Learning Library skills
Language - Python, R, and C++ skills
(Check out our other blog to learn strategies that you can use to acquire industry-leading Data Scientists.)
Final Thoughts
As the saying goes - If you're not learning, you're falling behind.
Ongoing technological disruptions and transformations empower us to move away from orthodox working methods and adapt to changing times and markets. But these developments will be useless if we refuse to accept them and upskill/reskill our workforce as per changing market demands.
It is possible that more new tech skills will come in the next two to three years, but as talent leaders, we should always be prepared for these changes by keeping our teams' skillset up to date and embracing digital transformation with open arms.