Today sourcing is like treasure hunting and if you are relying on only one or two channels or resume databases, especially those being used by everyone else puts you in an extremely competitive situation right from the start.
Considering this very fact, I have listed some of the most efficient, unconventional, and less exploited places to source talented .net candidates.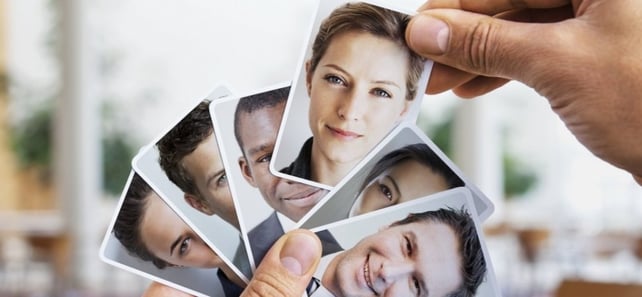 12 Best Places to source talented .Net candidates
1. Meetups
Going to meetups helps you sourcing candidates directly. If you don't feel like going to the event or even you are not allowed to go as non-technical, you can search communities and source potential candidate names by a group they belong to. Check out this MeetUp platform to find great .net developers near you.
2. Github
A dream place to source developers Github is an excellent place to search for skilled software developers and engineers. There are literally countless ways to source Github and it would let you uncover great talent.
3. Blogs
Many talented techies run their own Dot Net blogs or websites. Here in this list you can check out a few selected top .Net bloggers, but if you use search engine intelligently, you can find many more. Moreover, you can extend your search for passionate developers by checking the comments and blogroll lists.
4. StackOverflow
StackOverflow is one of the best places to find software developers. It has geeks from all over the World who build their reputation by answering questions other techies have posted. Once you start using stack overflow for sourcing you can find new talented .net developers and assess the quality of their work too. Here is a quick guide on how to source from Stackoverflow.
5. Quora
Quora is a question and answer forum where you should look for technical questions and threads. It is an excellent choice to recruit as you can quickly pinpoint a particular profession and immediately find and identify experts in that field.
6. Reddit
Reddit is another treasure trove of talent. There are quite a few subreddits about recruitment on Reddit. For example, you can start with one of the largest ForHire Reddit subthreads before digging further in Reddit. For actionable tips you can read these valuable tips while recruiting talent on Reddit.
7. JobBoards:
Job boards remain one of the top sources for recruiting new hires and when it comes to highly skilled tech talent -Niche Job boards are a great place. When you use niche boards you are targeting the right talent where they spend their time. For developers and programmers, the coolest job boards are CrunchBoard, Dice.com, ITJobPro.com, TechCareers.com etc.
Evaluate Candidate's practical knowledge with iMocha's .Net Online Test.
8. Mogul
This one needs a special mention – this platform has proven to be an effective way to reach talented women with job postings personalized to their interests.
9. Tools supporting IT sourcing
Sites which aggregate data from other websites to provide a database of potential candidates are another good place to source your candidates. Look for portals such as Entelo or TalentBin.
10. Your Career Site Page
Well if you attend the website job seekers well, you may build a good pipeline of Active Candidates. Company career site is still the preferred channel used by a majority of candidates.

Note: With iMocha's free career page integration you can automate your website career page straight from receiving resumes, filtering them, assessing candidates with skills assessment software to communicate with job seekers automatically.
11. Referrals
A good way of hiring fast is to ask your existing employees if they know someone good for the role. Research has shown that getting a referral is a cheaper and a faster way to hires that also lowers the turnover rate at your company.
12. Freelancers
If you want to Hire experienced .net developers on contract then you can check out these top freelancing websites for talented programmers:
Toptal
Crew
Upwork
gun.io
Conclusion:
The most successful recruiters find the right C# programmer or .Net developer by taking a multi-channel approach to sourcing. Well, In addition to this, it is important to understand the job profile well, build the right campaigns tailored to the audience, and branding which focuses on communicating company's unique brand and culture.

Once the candidates are shortlisted for the interview using above mentioned top 12 hot sources, then screening and evaluation are essential practices. These practices not only help to ensure that you're hiring a high-quality staff member, but they also avoid the risk of recruiting bad hires. So, to eliminate the risk use iMocha's candidate assessment tool.