The clock is ticking as the time-to-hire the perfect candidate continues to increase in every industry.
Well, you don't have to trust a mere statement. Let's look at some facts and figures that speak volumes about this issue.
According to Navigating an Uncertain Hiring Market, a report from Hired on hiring in tech, it takes 60 days for companies in the US to hire a candidate in 2022, which was 54 in 2021. Coming to Canada, it is 54 days in 2022, and it was a mere 34 days in the previous year.
This situation isn't improving in the UK, as it took an average of 68 days in 2022 and 50 in 2021. The only relief we can gather is in the remote workspace, where the time-to-hire in 2022 is 40 days, and it has gone up by just a single day from 2021.
As grim as it may seem, such is the situation of hiring in the tech landscape.
The hiring scenario, including the time-to-hire and time-to-fill, are similar in other industries.
This trend doesn't mean that the number of job openings has decreased drastically or that the number of job seekers has gone down. However, as of June 2022, job openings have soured to 10.7 million. But, even then, there are 1.8 open jobs available per individual.
Then, why is the time to hire for open roles increasing?
This article will address this question and examine what time-to-hire is and how your company can reduce it.
What is Time-to-Hire?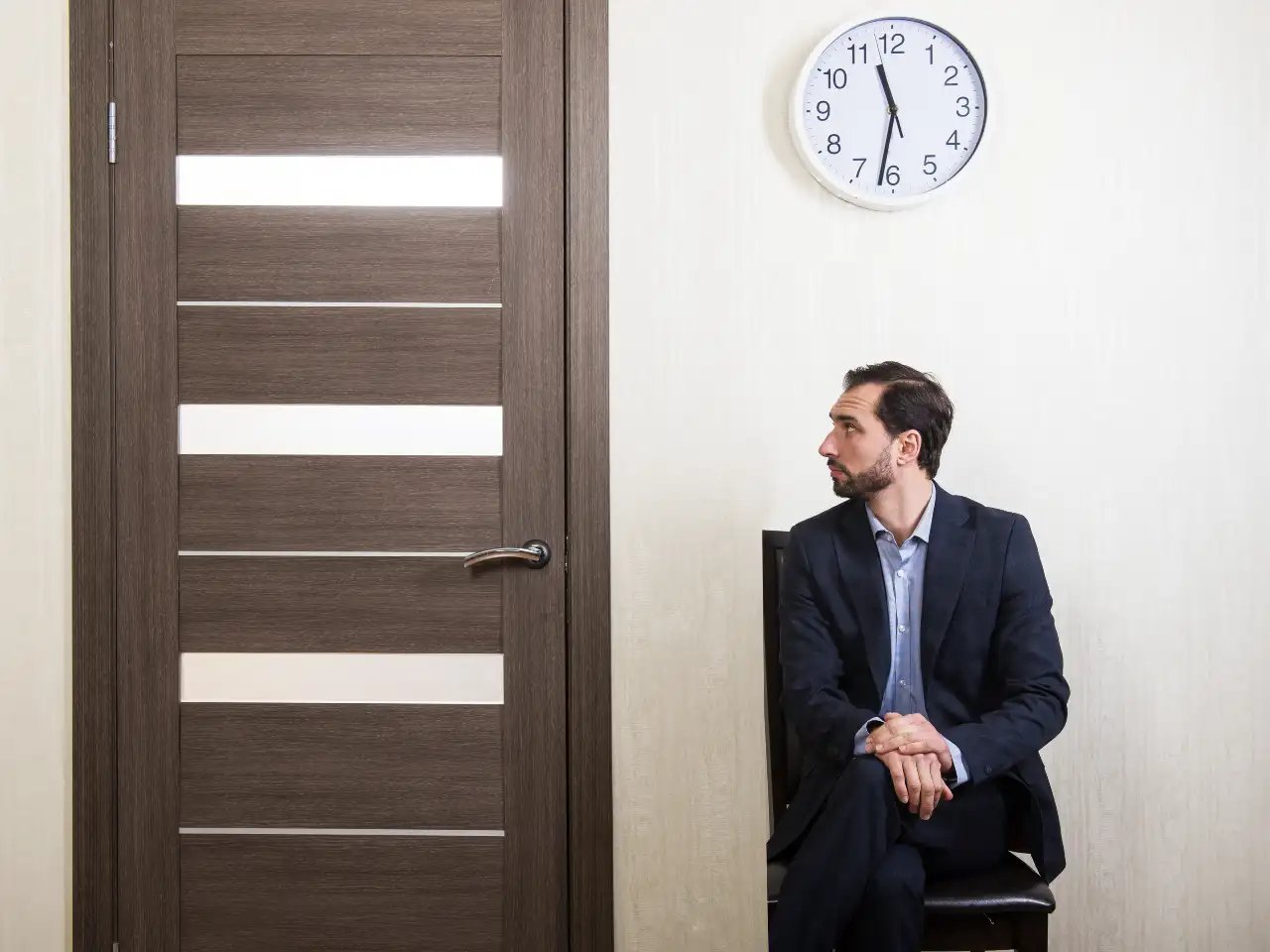 Time-to-hire is a candidate-oriented recruitment metric. It refers to the time taken from the perfect candidate entering the recruitment pipeline to them accepting the offer. It helps to hire managers and recruiters gain a better perspective of candidate experience and the efficiency of their hiring processes.
Several factors affect the time to hire for an open position, ranging from concerns about finding the right candidate to unexpected delays in the recruitment process. By the way, don't confuse time-to-hire with time-to-fill, as they are two different concepts.
As per SHRM, time-to-fill refers to the time required to close an open position once it is opened. Now, let's look at an example of the time-to-hire for a mid-level enterprise hiring for a .Net developer. Let's consider that the recruiter listed the job application on different job boards on November 1, 2022, and the best-fit candidate applied via LinkedIn on November 15, 2022.
After conducting the recruitment process, including assessments and required rounds of interviews, the hiring manager extended an offer to the candidate on November 20, 2022. After considering the offer, the candidate accepted it on November 22, 2022. From this scenario, the time-to-hire for that open position for the company is 12 calendar days, including weekdays and holidays.
Similar to finding the time-to-hire for an open position, you must identify the average time-to-hire if you have over one vacancy.
For instance, consider there were 200 vacancies for sales executives in a US-based multinational IT conglomerate, which they filled by the end of October 2022. They can find the average time-to-hire by dividing the sum of the time-to-hire for 200 vacancies by 200.
Apart from this, the time-to-hire changes for each organization based on its industry, revenue, the criticality of the open position, location, nature of the job, etc. For instance, it takes 41 days to hire employees in companies with less than $5 million in revenue and 37 days for companies generating over one billion in revenue.
The hospitality sector takes 46 days, the manufacturing industry takes 40 days, the IT sector takes 42 days, the media and telecom industry takes 43 days, and so forth while considering time to hire from an industry-wise break-up and stand-point.
Therefore, organizations need to benchmark their time-to-hire and work on shortening it by adopting different measures. Similarly, they must identify the factors causing these concerns to eradicate the problem from its root.
9 Ways to effectively reduce Time-to-Hire in your organization
To stay competent and find your unicorn candidate without being lost in the world of millions of other job listings, you must focus on reducing your hiring time. This section will focus on nine effective and efficient ways to mitigate time to hire in your company.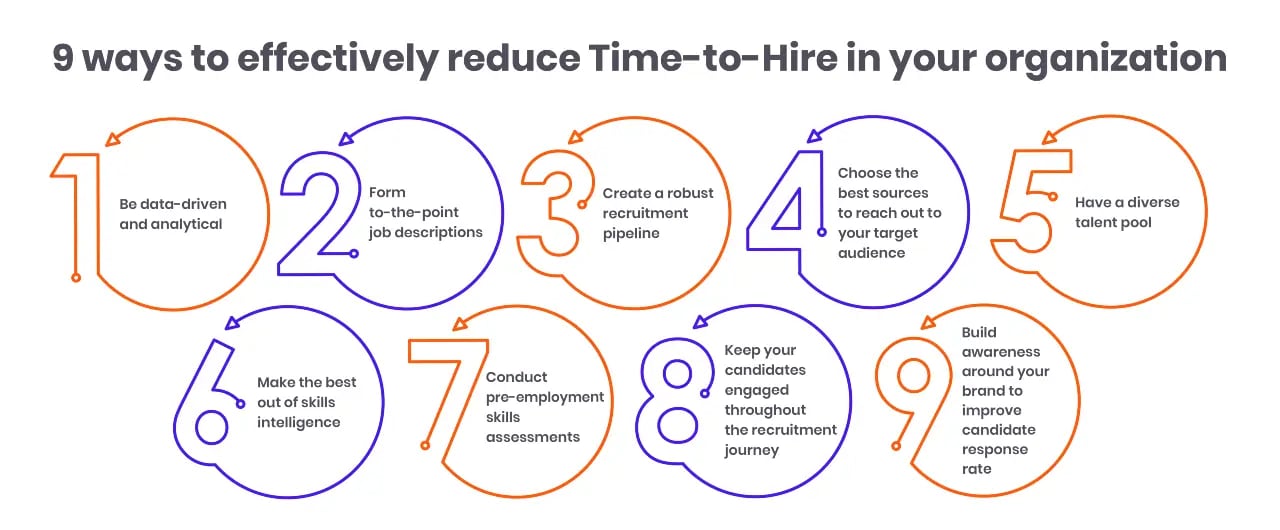 Be data-driven and analytical
Being data-driven is integral to reducing your company's time to hire. Simply put, it means that you have to analyze and review your recruitment process and previous hiring practices from time to time as part of understanding areas of improvement within your hiring process.
Nowadays, you can perform these tasks on time as you can leverage different software and tools.
While doing so, you can explore the following:
Analyze the average time to hire for your industry and niche

Evaluate the diverse candidates who have applied, including the number of good/poor candidates you have received

Analyze the sources, including job boards and referrals, that have provided the most and most negligible results

Consider the response rates, engagement rates, and dropout rates

Look into the time taken in each stage, for instance, from screening to shortlisting

Focus on the quality of your hire
Based on these data points, you can work on your recruitment plan and strategize it according to your requirements.
Form to-the-point job descriptions
Let's go ahead with the definition of a job description from Gartner. A job description has to be "an overview, role summary, catalog of responsibilities, qualifications, and experience required for a particular role." It also has to mention the soft skills and business skills required to perform the role successfully.
Although these are some defining factors of a job description or, as we fondly call a JD, many companies continue to use outdated JDs for various roles. Some try to align their JDs with pop culture trends by including terms like ninja. But they fail to convey meaning to job seekers.
As per Whitney Johnson, author of Smart Growth: How to Grow Your People to Grow Your Company, companies should focus on the language of their JDs; they have to avoid limiting languages like the usage of masculine terms like 'outspoken' and feminine terms like 'nurturing.' Similarly, they have to cut out buzzwords like 'experienced' and 'career-oriented.'
When you have a JD that paints a picture of a job's true nature and responsibilities, you can increase the number of relevant candidates' applications.
Create a robust recruitment pipeline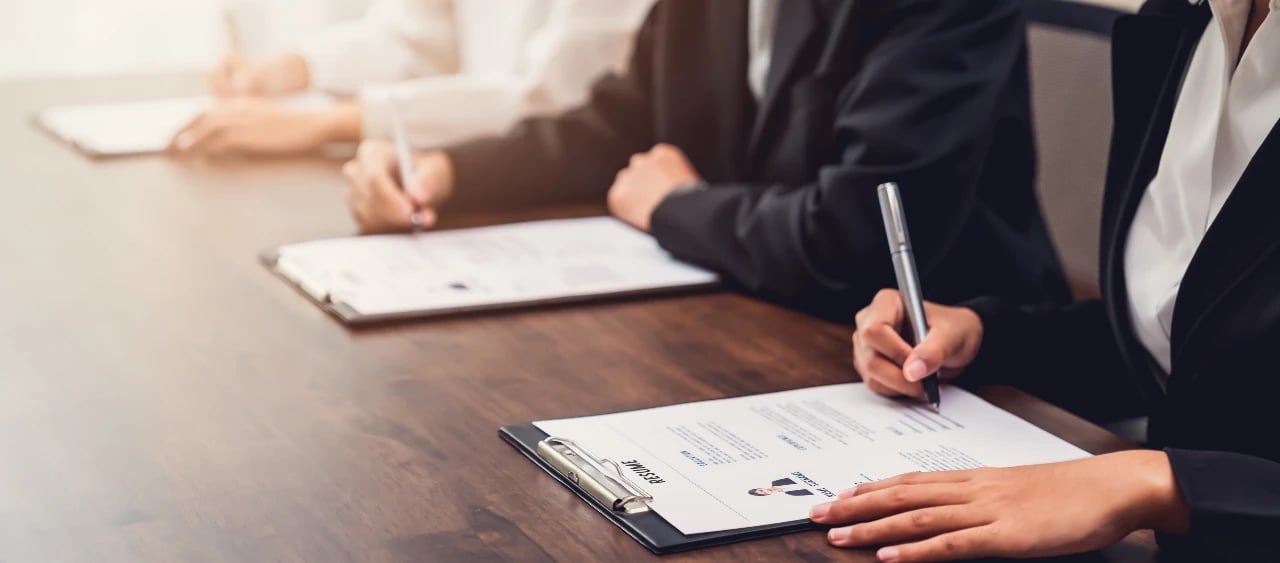 Finding a job-fit employee is no merry ride for an HR recruiter.
According to Gartner's report, based on the 2019 Gartner Hiring Managers Survey data, only 29% of new hires are highly skilled to perform their job, and only 23% of the new employees are prepared with the skills for the future. Among them, 16% of new hires have both of these capabilities.
Therefore, in short, companies have to focus on their recruitment processes by developing a robust recruitment pipeline to ensure that they find job-fit employees.
Thus, visualizing your recruitment process after identifying your hiring goals can play a pivotal role in reducing hiring time. As part of that, you must include all the stages within your hiring process and remember that this would change depending upon the nature of the job, position, and other factors.
It would be best if you have stages like sourcing candidates, application review, phone interview, skills assessments, different rounds of interviews, provision of the offer letter, etc.
Therefore, you can have a generic recruitment pipeline, which you can modify and customize based on your hiring requirements.
With an organized recruitment pipeline, you can enhance the candidate experience, improve your hiring process's efficiency, reduce hiring time, and stay prepared for the future.
Choose the best sources to reach out to your target audience
There are a wide variety of ways through which you can source candidates to your recruitment funnel. The concept of one size fits all isn't applicable in this scenario.
Therefore, you must opt for a sourcing platform based on your industry, niche, and the role you are hiring for. You can identify this better if you have a skills intelligence platform in place, as it can analyze what channels have worked for you previously and provide you with sources suitable for you.
Although there are many ways, only a few would meet your hiring requirements. Identifying them and using them proactively can reduce your time to hire drastically.
Have a diverse talent pool
Diversity, Equity, and Inclusivity (DEI) are three integral principles to follow while hiring employees for your organization. Through this, you can find candidates from different backgrounds, cultures, ages, gender, sexual orientation, ethnicity, race, etc. As part of creating a diverse talent pool, it is ideal to have a skills intelligence platform.
Sometimes candidates might apply for job roles that aren't suitable for them. But, if you have included them in your talent pool, you can reach out to them once you have open positions aligning with their skill set and experience.
A skills intelligence platform will also help you to evaluate your candidates objectively. Thus, you can overcome systemic, conscious, or unconscious biases when you opt for DEI recruitment practices.
Make the best out of skills intelligence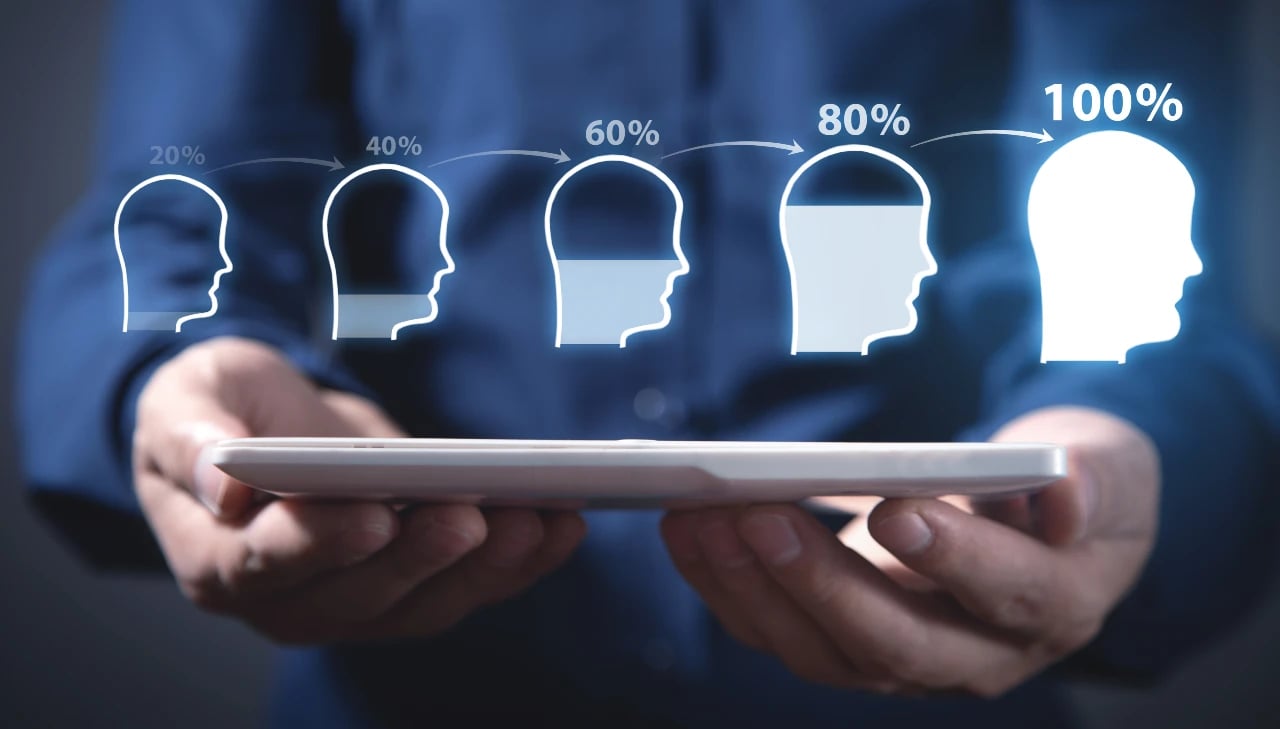 A skills intelligence platform can be one of the best ways to reduce hiring time. It is because it is an innovative HR tech architecture that works on sophisticated algorithms for making intelligent talent decisions. It can provide you with inputs on the skills required for each job role to bridge skills gaps.
You can also use automation to ensure your candidates remain engaged and updated throughout their recruitment journey. You can form a diverse talent pool from the data obtained, meaning that you can find a suitable candidate within your HR tech architecture and reach out to them even if they haven't applied for the role.
Conduct pre-employment skills assessments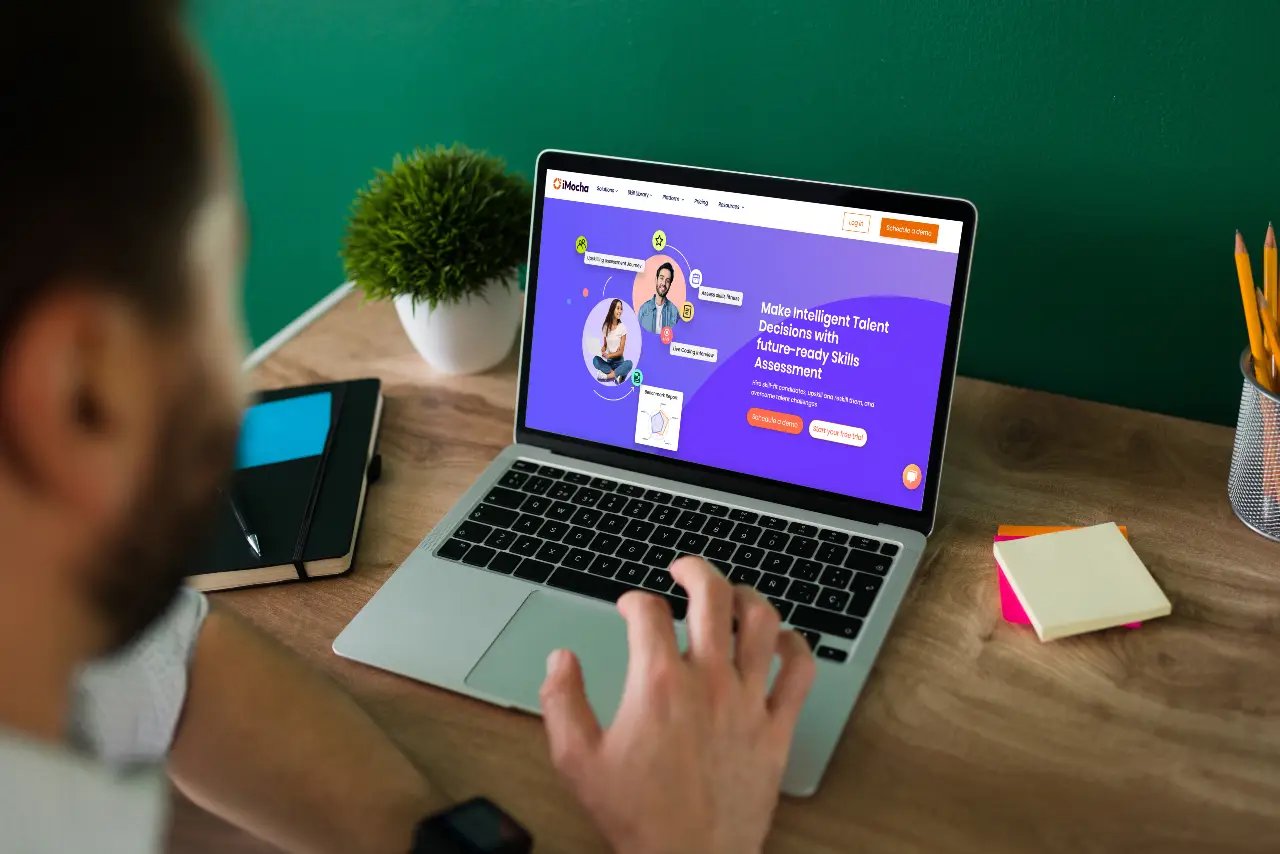 Gone are the days when organizations could hire employees solely based on their educational qualifications or 'gut.' Nowadays, skills have turned into currencies, and employers have to ensure that their candidates have the right skills to ensure they are job fit.
For that purpose, it is essential to conduct skills assessments. You can opt for manual skills assessments, which are prone to errors and can be time-consuming.
Therefore, the best way to evaluate your candidate's skills is by relying on a pre-employment skills assessment platform like iMocha. Through this, you can assess your candidates objectively, reduce time-to-hire drastically and take eligible candidates to the next step smoothly.
Want to know how iMocha reduced Fujitsu's time-to-hire by 65? Visit here!
Keep your candidates engaged throughout the recruitment journey
Lack of candidate engagement is a glaring concern that increases candidate dropout rates and hiring time. Therefore, creating a strategic candidate engagement plan is best to ensure that your candidates have a smooth recruitment process. You can keep them engaged by updating them on their recruitment process.
Even if a candidate doesn't qualify, you must keep them informed. You can keep them posted throughout the journey via email. If you have a recruitment website/ a dedicated career page where candidates can create an account, they can find relevant information from their dashboards.
Build awareness around your brand to improve the candidate response rate
Having your job listed and marketed on a job board and social media platform is one thing. Still, most candidates consider a job opening seriously and move forward with the application only if they can find ample information about your company. As per a research survey, 75% of job seekers research the brand and reputation before applying for a post via LinkedIn.
Most people will explore more about the company culture, reviews provided by previous employees on Glassdoor, and social media content by the company and on the company. Therefore, it is integral to create a brand presence to improve your candidate response rate. You can do so by white labeling your skills assessments, creating customized recruitment micro websites, etc.
Bottom line
Thus, by adopting these suitable measures, you can reduce the time to hire in your organization and make quality hires.
So, why not implement these methods, mainly including a skills intelligence and skills assessment platform, and start moving towards a smooth hiring journey?
Want to reduce time-to-hire in your organization and recruit skill-fit candidates? Try iMocha!
References:
1. (2022). Navigating an Uncertain Hiring Market 2022 State of Tech Salaries. Hired. https://hired.com/state-of-tech-salaries/2022/
2. Cox, J. (2022). Job openings fell sharply in June as labor market shows signs of slowing. CNBC. https://www.cnbc.com/2022/08/02/job-openings-fell-sharply-in-june-as-labor-market-shows-signs-of-slowing.html
3. Ross, J., & Werner, K. (2012). Staffing Metrics: 'Time to Fill' Can Kill Prospects of Landing Top Talent. SHRM. https://shrm.org/ResourcesAndTools/hr-topics/talent-acquisition/Pages/TimetoFillCanKillLandingTopTalent.aspx
4. (2017). Average time-to-hire for job applicants worldwide in 2017, by company revenue (in days). Statista. https://www.statista.com/statistics/881112/recruitment-average-time-to-hire-by-company-revenue-worldwide/
5. (2017). Average time-to-hire for job applicants worldwide in 2018, by industry. Statista. https://www.statista.com/statistics/881202/recruitment-average-time-to-hire-by-industry-worldwide/
6. (n.d.). Job Description. Gartner. https://www.gartner.com/en/human-resources/glossary/job-description
7. Johnson, W. (2020). Write a Job Description That Attracts the Right Candidate. HBR. https://hbr.org/2020/03/write-a-job-description-that-attracts-the-right-candidate
8. (n.d.). Redesign Your Recruiting Strategy Build tomorrow's workforce by hiring quality talent. Gartner. https://www.gartner.com/en/human-resources/insights/redesign-your-recruiting-strategy
9. (n.d.). 10 Recruitment Trends for 2022/2023: Latest Predictions You Should Be Thinking About. Finances Online. https://financesonline.com/recruitment-trends/