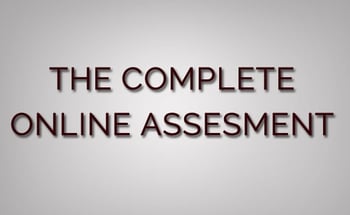 imocha started its journey around 2 years back and got a huge momentum worldwide with hundreds of global clientele. Customers love imocha and refer it a complete pre-employment online assessment software. Let's see what makes imocha the complete online testing solution.
Hundreds of Ready test libraries
imocha has hundreds of validated and reliable test libraries for numerous job profiles ranging from sales, digital marketing, project manager, coding tests, IT skills to customer support.
Fastest custom test creation
With an internal team, a pool of SME ( subject matter experts) and effective quick simulators, imocha provides fastest custom test creation.
Scalable platform
Because of imochas scalable technology and architecture, imocha has been awarded as the best PaaS Company by Microsoft. A company can run 5000+ concurrent tests on imocha platform.
Recruiter productivity boost up features
Being a pre-employment testing focused, imocha has added many features like demanded by customers like auto follow up of candidates, integration with website career page etc. to boost up recruiters productivity.
Advanced cheating detection and prevention technology
imocha's advanced technology including webcam proctoring, window violation, time violations, private links; randomization eliminates the need of human invigilation. This favorite feature saves huge time and hassles for recruiters.
Easy and decisive reporting
Customer driven easy reports make it easy to determine a go/no-go decision about a candidate. We make it extremely easy to act on the data collected.
Integrations
imocha talk to your HRM, ATS and all internal tools. We have made APIs available to connect to any platform for a seamless integration.
For custom tests, write to our friendly support team at (support@interviewmocha.com)