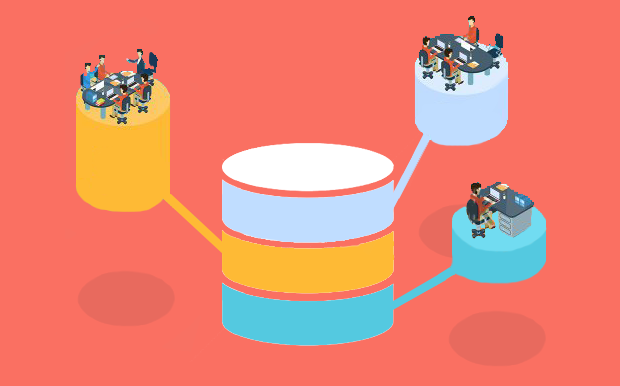 Hospitals, hotels, banks, retailers, airlines, app development companies, government, and any organization need to organize all the information that is relevant to run their daily operations.
From global banks to small-town shop everybody needs to have a database, almost all of which are managed using SQL. Every person with access to technology eventually touches something of SQL. It's no wonder SQL skills count among the most desired IT skills.
Demand for SQL Developers
According to Stack Overflow Developer survey 2017, SQL is the most popular language across web developers, desktop developers, sysadmins/DevOps, and data scientists.
Companies want to manage their huge data, and this has consecutively created a high demand for SQL administrators and developers with the needed skills. SQL will be among the most desirable job skills in the years ahead.
While conducting the survey iMocha found that the demand for SQL skills is strongest across the span of information technology careers that includes business analyst, data analyst, computer programmer, or IT manager.
SQL is definitely gaining ground in the Information Technology industry and the future looks promising.
What our Customers are using?
Companies trust iMocha when it comes to pre-employment skill testing. As a leading provider of pre-employment skills assessments, iMocha efforts toward helping hiring managers to quickly conduct the pre-hire screening for SQL developers. iMocha continuously provides the latest and updated technology tests to its users.
iMocha's customers across the globe are using various SQL assessment test along with hiring analytics. With hiring analytics, it is now possible for companies to measure and track the metrics that help them to hire efficiently. These SQL tests are sometimes customized according to the job role of the company. Many companies also use iMocha for assessing the existing skill sets, they identify places where current employees may benefit from additional training based on iMocha's score.
Companies have already begun expanding iMocha across other teams and geographies within their organization. They have seen the tool's impact on their hiring process through lower costs, hours saved, and quality of hires.
How iMocha's SQL tests have helped companies hiring great developers?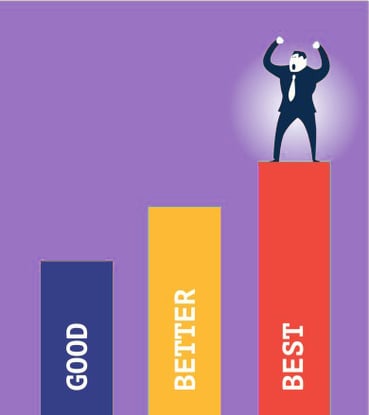 iMocha's aim is to make initial screening easy and fast. Many companies have seen positive impacts in their hiring process using iMocha quality and updated SQL assessments.
Increased Conversion ratio: With iMocha's SQL assessments companies are now able to screen double the number of developers. The conversion ratio in the face-to-face interviews has increased by 70%. The calculation is simple, if previously companies were screening 2 candidates out of 10, now they are able to screen 4 to 5 candidates. And, now they spend time assessing if the candidate will be a good fit for the organization.
Easy Filtering of candidates: With iMocha SQL assessments, companies are able to disqualify 60% of phase one candidates, which greatly reduced the number of overall candidates who needed phase two reviews.
Ready-to-use latest and updated tests: iMocha's provides a balanced mix of theory and practical questions so that an employer can easily evaluate a candidate's knowledge on various concepts and coding too. The latest ready-to-use SQL tests have helped our customers to evaluate candidates' working skills in SQL. And, our framework-wise tests that are created by our subject-matter experts have helped companies to understand the stronger and weaker areas of candidates.
Customization of Tests: Most of iMocha's customers look for customized tests. The customized tests are created keeping in mind the job role the company is hiring for. This provides greater flexibility and reduces the time of recruiting the team involved in tests creation.
Reduction in time to fill: Time-to-fill was significantly shortened, which meant that they could qualify talent faster.
Complete Test Analysis: iMocha Analytics offers a set of integrated data and hiring analytics, reports designed specifically for the needs of hiring managers and recruiters. It all starts with understanding the skill test at the moment — getting the right insights and then making the right hiring decisions.
iMocha cares about the quality and importance of the analytics that you are hiring. Therefore, we make sure that you are guided in the process of selection of such.
Coding Simulator: A coding simulator is a sort of test that requires applicants to write code from the ground up. The code is then assessed based on a variety of characteristics, including whether it meets the assessment's test cases and whether it is simple or complex.
It aids the hiring manager in evaluating the candidate's thought process and logical reasoning. Not only that but coding simulators are designed to keep track of the candidate's basic basics and analytical abilities.
Also Read 5 Benefits of Coding Simulator to Hire New Age Coders!
Powerful And Intuitive Reporting: iMocha's real-time customizable reports empowers recruiters and hiring managers with powerful reports that help in analyzing the overall strengths and skills gap of the candidates. These reports also help in comparing the candidates from each and allow you to choose the best job-fit candidate.
To know more, visit: https://www.imocha.io/reporting-analytics
How to choose the right SQL skill assessments?
Skill assessments should not be "one size fits all" type. For every job role, there should be a customized assessment based on your needs, preferences, and position within the company.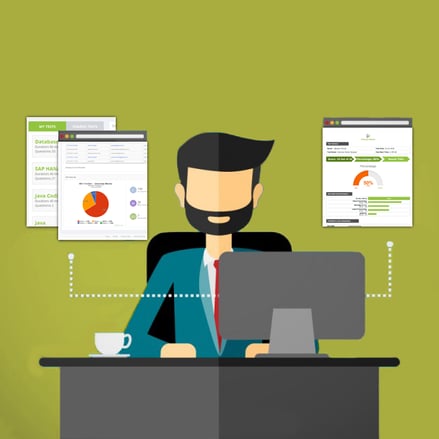 Selecting an appropriate assessment system is critical to the success of building a high-quality team. You can make use of iMocha's well-designed SQL assessment tests to evaluate candidate's practical knowledge. You can choose from a variety of tests that are well designed to quantify and assess the skills of SQL developers and spend time interviewing only the relevant candidates. You can find below the relevant tests according to the specific job roles.

Database SQL Fundamental assessment test – You can use this SQL online test which includes questions on the concepts like Data Modelling, SQL Basics, PL/SQL, and DBMS concepts.
This test can be useful in hiring -
SQL Developer
SQL Programmer
Database Administrator
Data Analyst
Data Architect
Database Manager
Software Developer
Microsoft SQL Server 2012 Developer Test – The MS SQL Server Developer test contains meaningful questions on the concepts Table-Valued Functions, Extended Events, Refactoring Requirements, and XML Data.
This test can be useful in hiring -
SQL Server Developer
MS SQL Server developer
Database Application Developer
SQL Server Programmer
Microsoft BI Developer
Business Intelligence Analyst
SQL Database Developer
You can also assess the candidate MS SQL Server 2012 Administrative test that covers topics like Merging Replication, OLTP application, SQL Server, Storage Area Network (SAN), and Transactional and relational Database
These tests are useful for hiring -
SQL Server Database Administrator
SQL Server DBA Consultant
SQL Server DBA Specialist
MS SQL Assessment Test
For Entry-level - The MS SQL skill test is been designed to assess the candidate in the area of SQL Server Development, SQL Queries, Performance Tuning, Oracle, MySQL, and DBMS concepts.
For Experienced - The MS SQL Online test contains meaningful questions on Transact SQL Statement, Stored Procedure, SQL Server 2008, Truncate Statements, triggers.
These tests are useful for hiring –
SQL Server Developer
MS SQL Server developer
Database Application Developer
Database Administrator
Data Analyst
T SQL Online Test- The T SQL online test helps recruiters and hiring managers to assess candidate's T SQL programming skills and contains application and theory questions based on nested cursors, JOIN, MERGE, top filters, pivot table, common table expressions, loops, and much more to help you hire job fir candidate faster.
This test is useful for hiring
T-SQL Developer
Sr. T-SQL Developer
SQL Developer- T SQL
SQL Server Database Developer
PostgreSQL Assessment Test - The Postgresql online test consists of meaningful questions on SQL Statements, transactions, PostgreSQL commands, PostgreSQL, and relational data model and is validated by Subject Matter Experts.
This test is useful for hiring -
PostgreSQL Database Administrator
Software Engineer - PostgreSQL
System Software Engineer - PostgreSQL
T-SQL Developer - PostgreSQL
MS SQL Server 2005/2008 Assessment Test - The SQL Server 2008 online test has been designed and developed to help employers and recruiters evaluate the Structured Query Language knowledge of candidates. The test contains meaningful questions on Database Management, MS SQL Server, SQL Queries.
This pre-employment test is useful for hiring -
SQL Database Administrator
Senior Database Administrator
Junior Database Administrator
MySQL Assessment Test - The MySQL online test has been designed in order to evaluate SQL knowledge of the developers and to achieve this, the test contains meaningful questions on INFORMATION_SCHEMA, Triggers, Security, MySQL Cluster, MySQL Data type, MySQL tables, and indexes so that it can help for proper assessment.
This pre-employment test is useful for hiring -
MySQL Database Administrator
PHP and Word press Developer
Web Designer and Web Developer
MySQL DBA Assessment Test - The SQL server online test contains meaningful questions on Data warehousing, MySQL, Shell Programming, and DBA so that it can help for proper assessment.
This pre-employment test is useful for hiring -
MySQL Database Administrator
Junior Database Administrator MySQL
Senior Database Administrator MySQL
You can also assess the candidates for SSRS and SSIS frameworks by using the following tests.
SSRS assessment – The SSRS assessment to assess SSRS skills of candidates contains questions on the following topics SSRS Security Management, Reporting Service Tools, Report Configuration, Internet Information Services, and Report server Database.
This pre-employment test is useful for hiring -
SSRS Developer (0-3 years experience)
SQL Database Developer - SSRS
SSIS assessment – The SSIS online test is specially designed to check the application, practical skills of an SSIS developer as per Industry Standards. The SSIS test contains questions on SSIS Packages, BI Development Studio, Data Flow Task and Components, and Database Configuration.
This pre-employment test is useful for hiring -
SSIS Developer (0-3 years experience)
SQL Database Developer - SSIS
If this sounds awesome to you, then buckle up and start testing your candidates with valid and reliable SQL online tests.

Loved it, Use it!
Hopefully, this article succeeds in showing you how easily you can find your great SQL developers. Maybe it even sparked your interest to know more about the SQL assessments and the analytics that can help you hire great SQL developers. If that's the case, then sign up for a free trial or just say hello on support@imocha.io (expect a reply within minutes).