From leadership pipeline development to workforce restructuring, HR has a crucial role in acclimating and acting on the different business changes brought up by any economic downturn. HR, in short, acts as a catalyst in reducing the impact caused by these economic hurdles.
A recession is such a financial constraint that impacts businesses and individuals equally. As part of moving past these tricky waters, your company's HR department has to work on recession-proofing your talent strategy.
This article will discuss recession, recession-proofing, and how your HR can contribute to recession-proofing your company. Most importantly, we will delve into the role played by upskilling and reskilling during such a downturn.
What is a recession?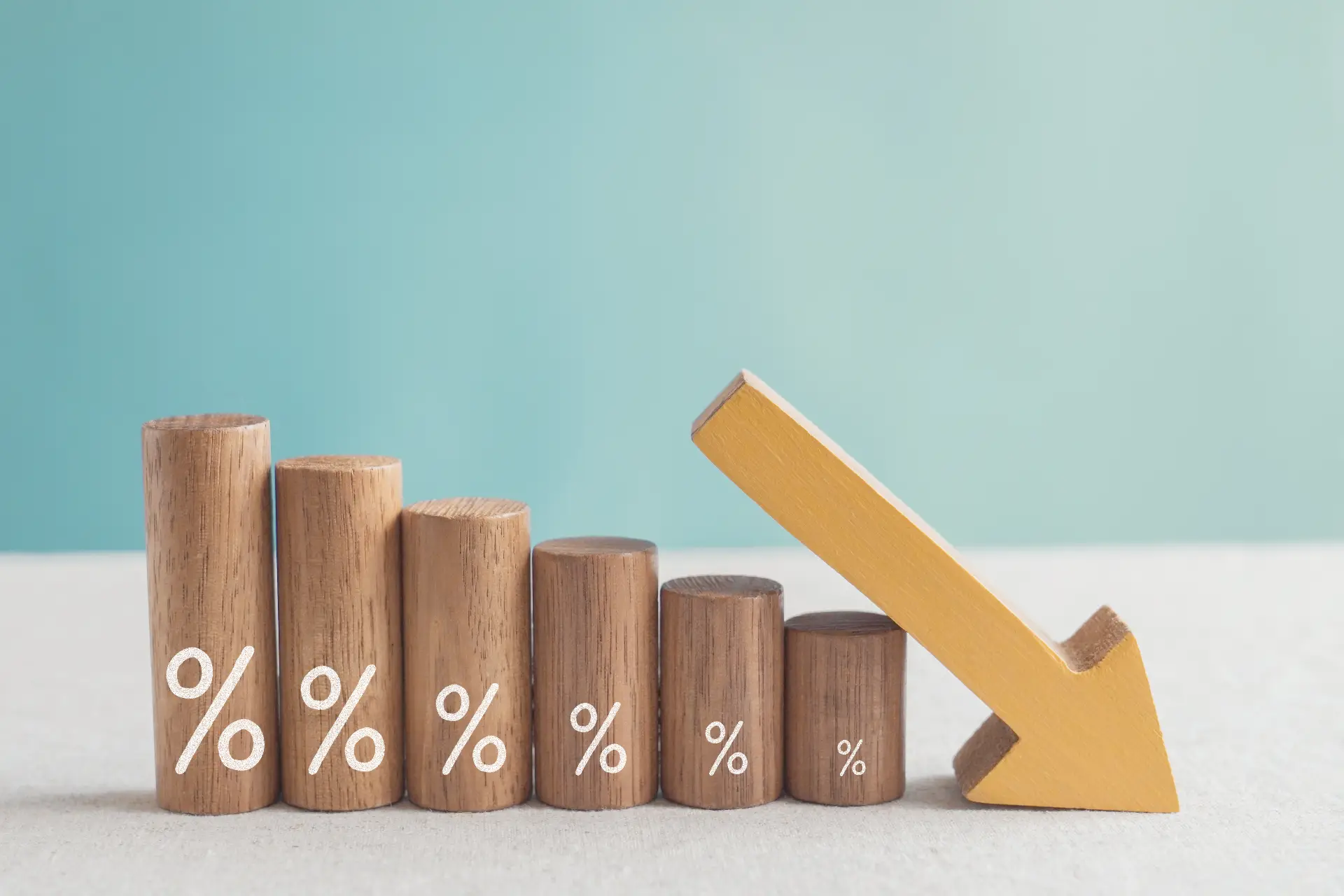 A recession refers to a contraction in economic activities with a decline in the real GDP for two consecutive financial quarters. As of now, there have been 14 official recessions in the US, and the gravest among them include:
The Great Recession between 1929 and 1941 due to the stock market crash

The Great Recession, which lasted for 18 months with a 10% unemployment rate, happened between December 2007 and June 2009
Apart from this, several other recessions have impacted the global economy adversely, including the Covid-19 Recession between February 2020 and April 2020.
However, as we approach the end of 2022, there are concerns like soaring interest rates and inflation, increasing recession risk. Similarly, the National Bureau of Economic Research has stated that there has been negative economic growth in the previous two quarters of 2022.
Although the American economy is cyclic, economists and researchers state that the above-mentioned concerns might contribute to a recession. As per Sean Snaith, the director of the University of Central Florida's Institute for Economic Forecast, the impending recession would be a 'pasta bowl recession.' This means that it would be long but shallow.
Similarly, a renowned industry expert, Josh Bersin, mentioned in his recent podcast that the 2023 recession would be an economic slowdown or a soft landing. He doesn't consider it equivalent to other recessions faced so far.
What is meant by recession-proofing your business?
When a company remains economically resistant during a recession because of its assets or industry, it is known as a recession-proof business. Generally, there are some recession-resistant services, products, and industries. For instance, healthcare and education are two seemingly recession-proof industries.
Even if your company doesn't fall under the 'recession-proof' categories, you can adopt different strategies or measures to assist your business in staying strong during any low period.
Thus, you can recession-proof your company by evaluating these factors and making necessary changes. Among these initiatives, one of the crucial components to consider is your HR functionalities, as it closely relates to your organization's people.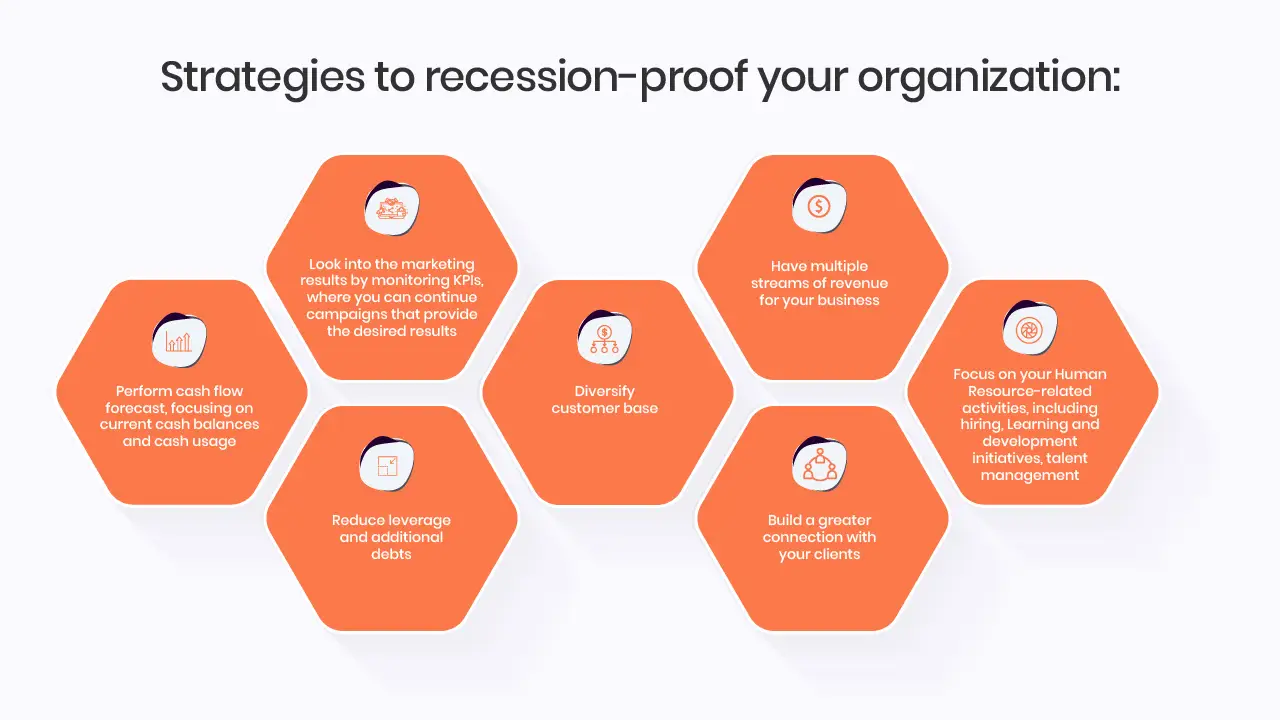 How can HR recession-proof your company's talent strategy?
The HR department in your organization has to analyze, prepare, and take the correct measures beforehand in case of an economic slump that might happen anytime soon.
Remember, there is no secret formula or magic portion available for HR leaders and professionals to strive through these challenging times. However, with proper planning and usage of correct data, your HR professionals can recession-proof your company and its talent strategy.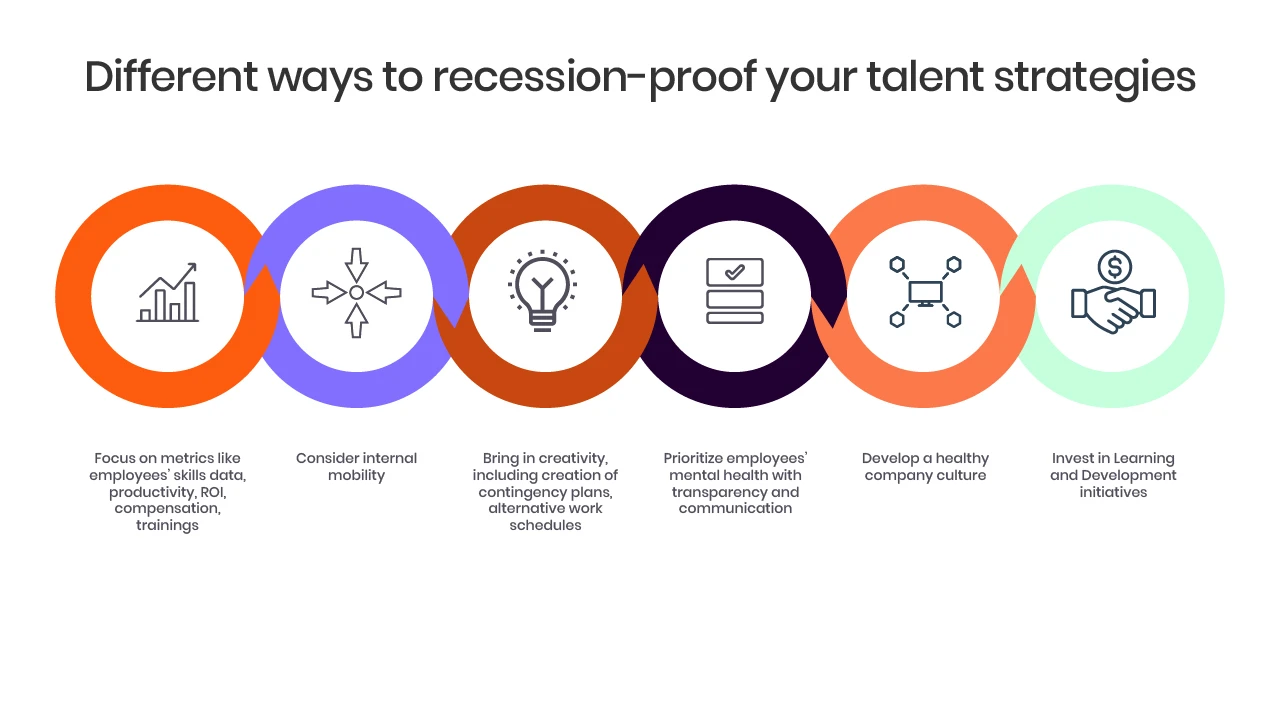 So, let's get right into the details!
Focus on the metrics
As part of recession-proofing your talent strategy, your HR professionals must look into your employees' data, productivity, return on investment, compensation, training, and effectiveness.
You must analyze these data points and ensure they align with your company's business goals and requirements. However, performing these tasks manually can be challenging, and investing in a skills intelligence platform is best to help you with these activities.
By considering these factors, your HR team can:
Identify underperforming employees and create targeted training programs for them

Understand the efficacy of different training programs

Find out things to eliminate, automate, and outsource
Consider internal mobility
Internal mobility, also known as talent mobility, can help your organization, especially during recessions. It can be an alternative measure for layoffs and assist in filling job vacancies in your company.
Besides, it is an effective way to improve employee retention rates and build future-ready teams.
Bring in creativity
Being creative is an integral quality for an HR professional, especially in striving through these difficult times.
However, remember that each organization and its industry are different. Therefore, there is no straight jacket rule for dealing with your organization's problems during a recession. So, your HR professionals must think creatively and work around the issues by analyzing them properly.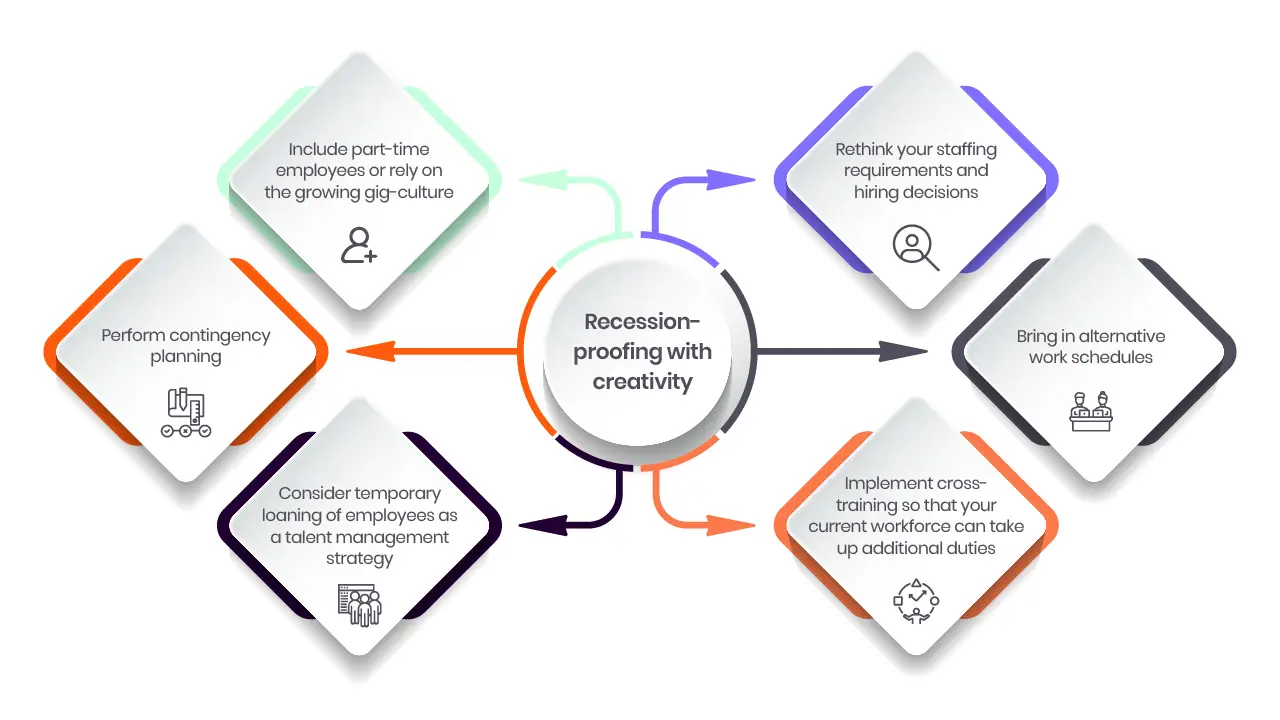 Prioritize improving employees' mental health
The last couple of years of uncertainty has shown us that employees now expect their organization to provide a personal safety net, not just a professional one. Over the years, we have seen it reflected in mental health programs, scheduled time offs, and more. But now, with the recession, the expectation from employers will increase.
During such difficult times, your employees would face lay-off anxieties, fear of being jobless, financial constraints, etc. These factors would hamper their mental health, leading to stress, anxiety, and other problems.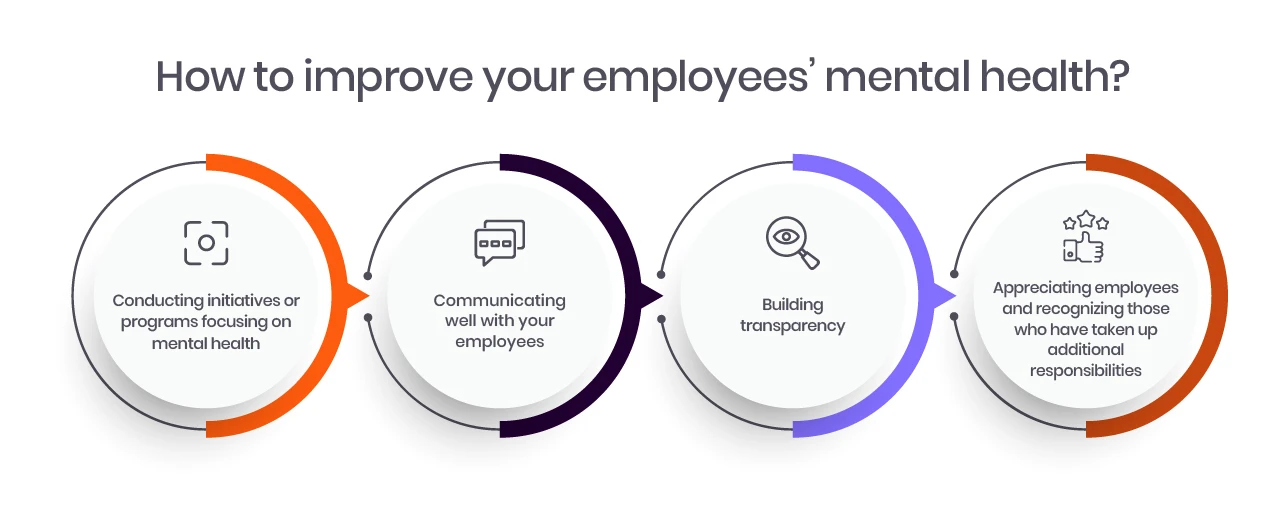 Doing so can improve your employees' mental health, morale, and productivity.
Give importance to developing a healthy company culture
Developing a healthy company culture from the very start is crucial. It is something that can build trust and belongingness in your organization. Even during difficult times, you must ensure that this healthy company culture prevails in your organization on different levels.
You can enhance employee engagement and create a high-performance culture within your company. Additionally, this is a value-driven method of building a robust organization with loyal employees.
Invest in Learning and Development initiatives
In most cases, when a recession hits, the first thing that gets cut off is the Learning and Development budget. For instance, during the Great Recession in 2007-2009, companies laid off approximately 1.5 billion employees and cut-off L&D activities. There was a 30% reduction in L&D budgets in the UK, and in the US, there was a double-digit cut-down.
This underinvestment in L&D activities has directly or indirectly created the current skills gap. Therefore, by learning from the previous recessions, organizations must focus on investing in their L&D activities to stay relevant during such challenging economic climates.
Upskilling/ reskilling and recession-proofing: An overview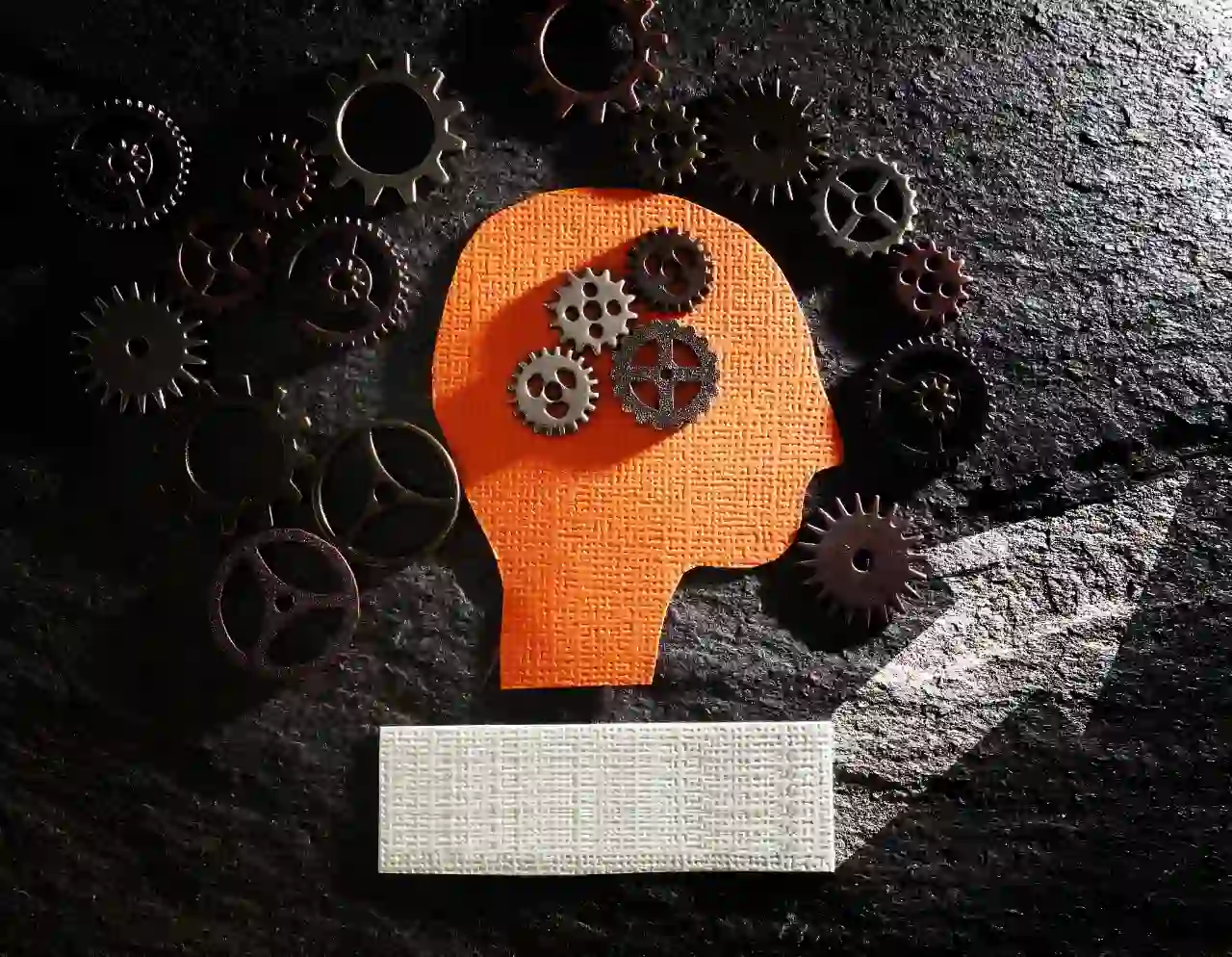 The upskilling and reskilling imperative is becoming much more apparent with an impending recession in the rearview.
As per the Future of Works report, 40% of workers will have to undergo at least six months of reskilling to remain job-fit for their organization. Therefore, companies have to upscale their L&D activities. The shortening of the upskilling and reskilling window, the decrease in the shelf life of skills, and the probable cut in L&D budgets during recessions enhance the girth of the situation.
Organizations will have to invest in upskilling and reskilling activities to stand the test of time and succeed during this possible recession. Companies might sink if they remain stagnant without moving forward with the changing waters. The best example is how 50% of Fortune 500 companies have perished since 2000 because they failed to upgrade their workforce with the upshot in the technological landscape.
Companies will have to equip their employees with a wide range of skills, including, but not limited to, analytical thinking, learning strategy, resilience, emotional intelligence, troubleshooting and user experience, service orientation, etc. Other vital skills include big data, cloud computing, encryption, cyber security, the Internet of things, etc.
Besides, many people are transitioning occupations and job clusters to accelerate career growth, and most are shifting their gear toward data, artificial intelligence, computing, and so forth.
The digital blur would further widen because of the exponential digital transformations that would continue even when the recession hits. Besides, there would be an asymmetric economy, where on the one hand, there will be an increase in layoffs in some sectors. On the other hand, skilled candidates will be unavailable to fill open positions.
One way to reduce layoffs and concerns with staffing shortages is to provide upskilling and reskilling opportunities for the existing workforce. It can be a much better alternative as it has a lower price tag and is an efficient way of working with fewer resources.
Things to focus on while recession-proofing your talent strategy with Learning and Development measures
For recession-proofing your talent strategy, you must give impetus to your Learning and Development activities. Some things you have to focus on, primarily during an economic downtime, are as follows: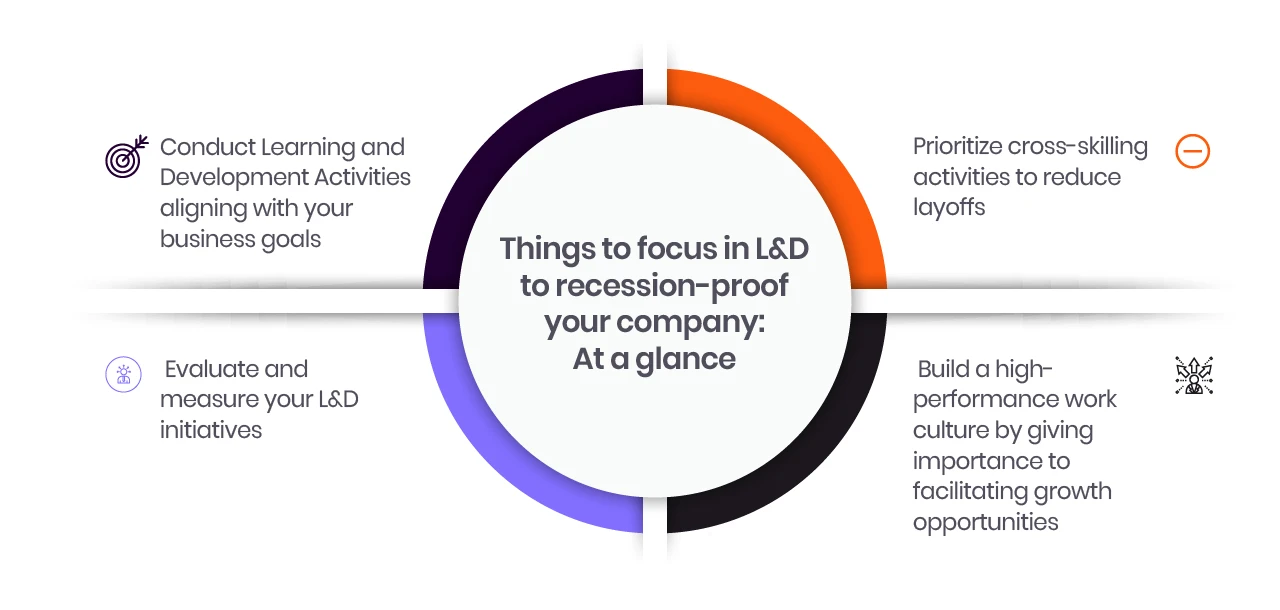 Have L&D initiatives aligning with your business goals
Investing thousands of dollars without a proper L&D strategy is like a shot in the dark, where you would fail to gain any measurable ROI as productivity, revenue generation, or knowledge retention.
Therefore, your L&D department would have to re-strategize your L&D initiatives to create a recession-proofing talent strategy. This has to align them with your business goals by duly considering the impediments that a recession would bring.
Your organization can facilitate hands-on learning experiences and include gamification, virtual reality, and simulators to enhance their experience.
It will be highly beneficial if your HR tech architecture has a skills intelligence platform while restructuring your L&D initiatives. It would reduce time, offer cost-effectiveness, and help identify the skills required for your company to attain a competitive advantage.
In short, this would be a win-win situation for your employees and your company.
Evaluate and measure your L&D initiatives
Conducting upskilling and reskilling activities within your organization won't alone bring forth behavioral change in employees or create a business impact. When employees apply their learnings, they can contribute to a business change.
Measuring and evaluating these L&D activities, especially during a recession, can provide you with data on the efficiency of the funds allocated.
For that purpose, you can integrate skills assessments before and after the upskilling programs to measure the knowledge gained. Along with this, incorporating L&D activities into projects can assist in understanding the ROIs better.
Additionally, with a skills intelligence platform, you can gain much more clarity on the skills proficiency of your employees and learn whether or not your L&D activities have paid off.
Prioritize cross-skilling activities
During these difficult times, your company would have to manage with fewer resources, and due to budget cuts, hiring new employees might not be a viable option in most cases. It is because, as per SHRM, the average cost per hire is $4700. But, sometimes, it could be twice or thrice more than the employee's salary.
Similarly, as per recent research by the Financial Services Skills Commission and PwC consultancy, reskilling existing employees can save £49,000 per employee.
Therefore, organizations can use a skills intelligence platform to identify adjacent skills and cross-skilling opportunities and conduct such programs. Through this, your company can reduce layoffs and save costs in the long run.
Build a high-performance work culture
Many employees are opting for side hustles, and many others are quitting their jobs in search of better opportunities as they fear financial constraints. Therefore, organizations must create a high-performance work culture that will make the employees feel valued.
As part of forming this culture, it is integral to give impetus to facilitating learning opportunities for your employees. This would enhance their faith in the organization and help them overcome the fear of lacking growth opportunities.
According to a recent survey by Gallup, half of the millennials who participated in the study are planning to switch jobs as they don't see a future in their current organization. Most cite a lack of engagement and growth opportunities in the workplace as a cause for this decision. Your organization can curtail these issues by creating a high-performance work culture, stressing L&D activities.
Conclusion
In a nutshell, your organization has to build strategies that can help recession-proof its business and talent strategy to be relevant during and after a recession. You must invest in upskilling and reskilling initiatives to maximize employee engagement, morale, productivity, and revenue generation and build a recession-proof organizational structure.
Are you ready to recession-proof your talent strategies with upskilling? If so, it's time to enhance your L&D activities with iMocha!