Indeed, the world of HR has stepped into a grey area with layoffs and hiring freezes caused primarily because of the mixed signals sent by an economic slowdown. Remember that our economy is cyclic, and such downtimes happen every 15 years. So, this isn't a new phenomenon after all.
However, this macro situation has affected the talent pipeline resulting in talent shortages and skills gaps. This has led to the development of a new workplace lingo and practice, in addition to other buzzwords like quiet quitting and quiet firing, called QUIET HIRING. Although this is a new term, the concept of quiet hiring has been around for quite some time. This blog will discuss everything you need to know about quiet hiring. Let's get started.
TL;DR
Quiet hiring is a process of redeploying talent internally or via alumni networks, contractors, or gig workers to meet business goals and talent shortages.

While performing quiet hiring, ensure you compensate your employees well with pay, benefits, paid time off, flexibility, recognition, etc.

Quiet hiring can benefit organizations by offering alternative talent-sourcing methods and saving money and time. For employees, it can provide growth opportunities, improved pay/benefits, etc.

While implementing quiet hiring in your organization, ensure that you create a plan, identify talent shortages, communicate transparently, offer fair compensation, understand your employees' needs, etc.
What is quiet hiring?
"Quiet hiring is one of the several trends identified as potentially having a major impact in 2023. For some organizations, it would be a game-changer. For some other organizations, it might be one of the other trends on their priority list. It depends on their biggest challenges," said Emily Rose McRae, Senior Director, Gartner, about quiet hiring to CNBC during an interview. Being a trendsetter for 2023 and beyond, HR professionals must stay current with what quiet hiring means.
Quiet hiring is an alternative recruitment strategy where organizations acquire the essential skills and capabilities to meet their business goals within their organization. You can initiate it by redeploying employees, offering training programs, and even redesigning roles. If the required talent isn't available within the organization, you can recruit contractors or gig workers to meet your goals and close the skills gaps. Besides this, alumni networking can help with quiet hiring.
Quiet hiring is a form of short-term redeployment to overcome talent shortages, especially in times of reduction of HR budgets and economic downturns. However, while initiating quiet hiring and looking for talent internally, you should offer ample compensation and recognition to redeployed employees. It is because it can be labor abuse and exploitation if you don't perform quiet hiring strategically and correctly. This can hamper your organization and employer brand, adversely impacting the process and the results you plan to gain through this initiative.
During challenging times, making such talent trade-offs can be a blessing in disguise for your organization to manage talent needs. Although it is a temporary move, your organization can bring permanence based on your requirements and your employees' decisions. Regardless, while performing quiet hiring, ensure you value your employees and their skills.
We have looked at how you can implement quiet hiring techniques internally. But organizations like Google have deployed quiet hiring strategies even while they were hiring. It is a way through which Google tries to avoid bad hires. In this process, Google has created a hiring committee for reviewing and scoring candidates, where two out of five key aspects to score are internal references and employee referral notes. By doing so, as per Inc and Entrepreneur, Google and similar organizations endeavor to give employees and candidates the power to move ahead based on their performance.
Thus, quiet hiring is a strategy that, when used correctly, can help organizations reduce talent shortages while hiring internally and externally.
Are you struggling to identify the right candidates at the right time to stay ahead of your competition? Try iMocha!
Things to avoid while initiating quiet hiring in your company
Quiet hiring is a way to maneuver through the competitive hiring landscape and HR budget cuts, especially for retaining top talents and attaining business growth. But, when done poorly, it can do more harm than you might think. Therefore, here are a few things your organization can avoid while initiating quiet hiring, never,
Perform quiet hiring without communicating with your employees and understanding their perspectives. If performed without consent, it can be labor abuse, whereby employees can feel discouraged, lowering employee retention and reducing productivity.

Conduct quiet hiring without giving your employees the proper compensation, benefits, and recognition.

Force your employees to redeploy as part of quiet hiring.

Load your talents with extra tasks without considering their bandwidth, skills, and mental health.

Initiate quiet hiring without adequate research and gathering information on your employees' skills and proficiencies. You can conduct these activities efficiently by relying on a skills intelligence platform.

Organize quiet hiring without considering the need to upskill, reskill, or cross-skilling your employees.
What are the benefits of quiet hiring for employers?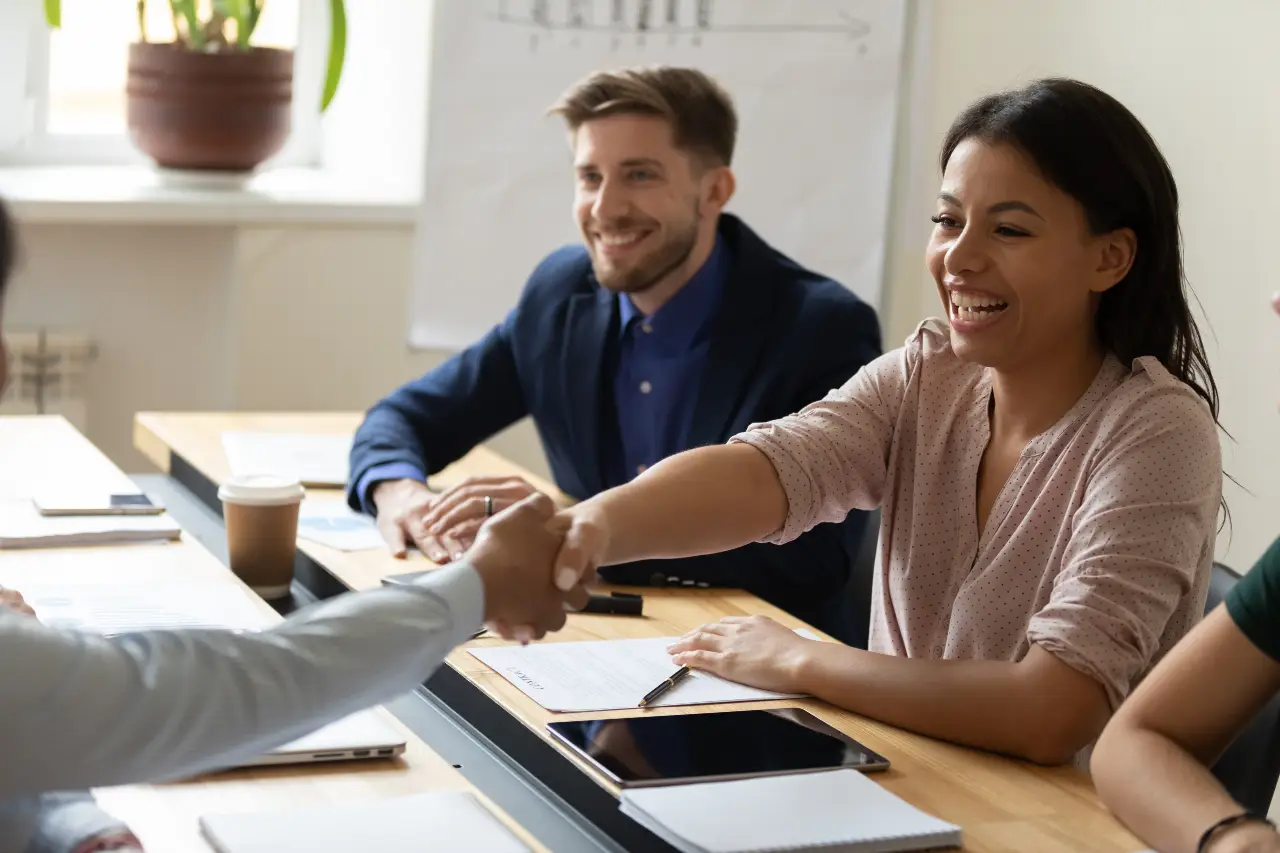 At an organizational level, quiet hiring has different benefits or perks in your talent acquisition strategy. They include:
Help organizations meet their strategic business goals while staying competitive.

Provide employees with growth opportunities, which can improve employee engagement and employee retention rates.

Assist in leveraging internal talent and resources without opting for lengthy recruitment processes.

Aid to save money, time, and resources while filling skills gaps.

Build workplace efficiency without being burdened by financial constraints.

Help build institutional knowledge and assist in workforce and succession planning.

Act as an alternative talent-sourcing method.

Create opportunities for internal talent mobility.

Improve employees' skill sets by engaging them in stretch assignments, which also benefits the organization's business growth and productivity.

Help overcome layoffs by redeploying talent within your organization or, on a much more permanent scale, opting for talent redeployment to a talent partner, which several organizations performed during the pandemic.
Do you know what's common between Hexaware, Capgemini, and Cyient? They all use iMocha's talent solutions to up to 60% on hiring costs!
What are the benefits of quiet hiring for employees?
It is a known fact that quiet hiring offers benefits to employers. But, in reality, it is a win-win situation for both the employer and the employee. Here are some top benefits of quiet hiring for employees.
Provides employees with opportunities to build new and competitive skill sets.

Opens growth opportunities for employees via career pathing.

Helps them document performance, primarily after communicating their expectations and while working with their manager.

Aids in preparing employees for handling leadership roles.

Improves their chances of attaining promotions and bonuses.

Provides them with a pay increase or other benefits like bonus, flexible timing, additional time off, paid time off, etc.

Assists in building robust networks with existing employees in different business areas of your organization.

Improves exposure both internally and externally.

Provides employees with the opportunity to become invaluable assets.

Enhances employees' productivity, engagement, and satisfaction.
How to implement quiet hiring in your organization strategically?
In a recent research survey from Littler with over 450 respondents from different industries, from technology to healthcare, 77% are confident of their current business status. But most have concerns regarding workforce management and planning, where 71% are considering implementing employee restructuring within the organization, aka quiet hiring. Thus, in the current scenario, enforcing quiet hiring can benefit organizations. Now, let's explore how to implement this strategy within your organization.
Identify skills gaps within your organization and prioritize based on your company's business requirements.
Gain an understanding of your employees' skills and proficiencies, which can be done easily by relying on the skills insights available on a skills intelligence platform.
Shortlist employees who can take up these responsibilities, especially opt for employees who perform their roles above and beyond. While doing so, identify if your employees have the bandwidth to complete these tasks efficiently without hampering their mental health and wellness.
Create a strategic plan for implementing quiet hiring in your organization.
Transparently communicate the purpose of quiet hiring within your organization. Drafting and implementing an efficient communication plan can be handy for that purpose.
Understand if your employees are willing to take up additional responsibilities.
Ensure that you facilitate compensation to your employees as pay increases, paid time off, flexible work timings, bonuses, or other benefits.
Make sure your quiet hiring policies comply with your country's legal framework.
Provide upskilling, reskilling, or cross-skilling opportunities for your employees.
Measure the results gained and ensure that there is RoI for quiet hiring as expected. If not, analyze the process and work on improving it better.
Final thoughts
Thus, when implemented strategically, your organization and employees can reap the benefits of quiet hiring. As an HR professional, you can initiate these activities and perform them efficiently while relying on tools like skills intelligence to understand your employees' skills better. You must also ensure that you create a transparent communication channel with your employees to avoid deviating from the right path while implementing quiet hiring.
Wondering how to hire unicorn talents internally or externally, develop and manage your talent all using one platform? Try iMocha's skills intelligence solutions!