As an HR professional, following and keeping track of HR trends is vital. One of the best ways to initiate this is by following top people leaders who spread knowledge through different social media platforms. This article will walk you through 27 top HR thought leaders, including talent acquisition, development, and management leaders. So, let's get right into it.
1. Jacqui Canney
Chief People Officer, ServiceNow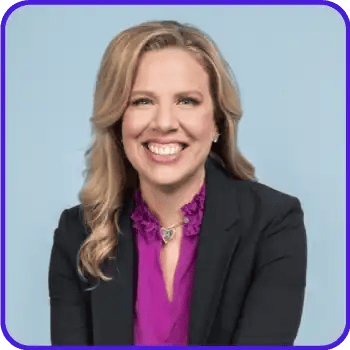 Jacqui Canney is a people leader with over 30 years of experience in the HR industry. Canney has collaborated with businesses in different sectors, from retail to professional services.
As ServiceNow's CPO, Canney leads its talent strategies with a growing workforce of 17,000 employees. Canney also focuses on creating competitive talent programs at ServiceNow and works towards enhancing ServiceNow's great place-to-work reputation.
Before joining ServiceNow, Canney served in leading organizations like WPP, Walmart, and Accenture.

2. Christy Pambianchi
Executive Vice President and Chief People Officer at Intel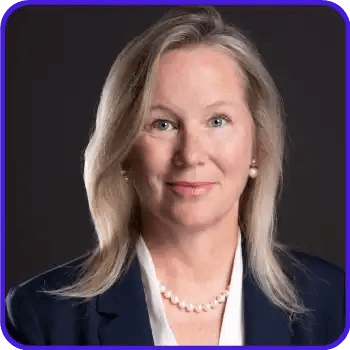 Christy Pambianchi is an HR people leader with expertise in various skill sets like succession planning, diversity, recruitment, labor relations, leadership, etc. Working as Intel's CPO, Pambianchi focuses on driving people strategy and nurturing a vibrant culture of innovation and continuous learning and development.
Based out of New York, Pambianchi has had an exemplary career in the HR industry even before becoming a part of Intel. She was with Verizon, Corning Incorporated, and PepsiCo for a decade, revolutionizing and leading their HR functions.
3. Kris Dunn
SVP of Global TA at Marriot International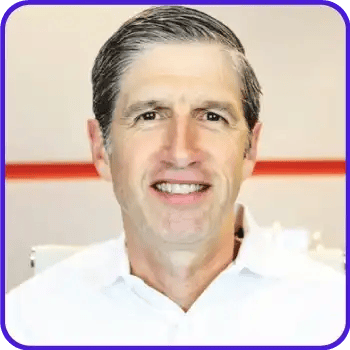 Dunn is a talent acquisition leader who is also the founder of HR Capitalist and Fistful of Talent. He is the author of The 9 Faces of HR and an upcoming book, Best Boss Ever.
As a TA leader, he has led different talent practices in Fortune 500 companies and VC-held startups. He believes having great people within your organization can make your business great. Through various channels, primarily via blogs, he crafts knowledgeable and entertaining content related to recruitment.
Before joining Marriot International, he worked for over a decade as a TA leader and partner with Kinetix. He has also worked with DAXKO, SourceMedical, and Charter Communications.
4. Andy Headworth
Deputy Director of TA, HM Revenue and Customs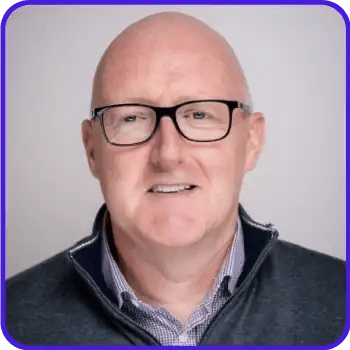 Headworth is a highly skilled people leader with top skills in HR functionalities like talent acquisition, recruitment strategy, and employer branding. Apart from his interests in HR, Headworth is also an author and a blogger. He has written a bestselling book titled Social Media Recruitment. Headworth has also received multiple awards as a recruitment and HR blogger.
At HM Revenue and Customs, Headworth pursues his goal of transforming recruitment. Headworth believes in technology's role in HR, especially AI and Machine Learning. On LinkedIn, Headworth has described himself as a "ChatGPT and AI Explorer," further showing his interest in technology.
5. Rob McIntosh
VP Recruiting Solutions at PSG Global Solutions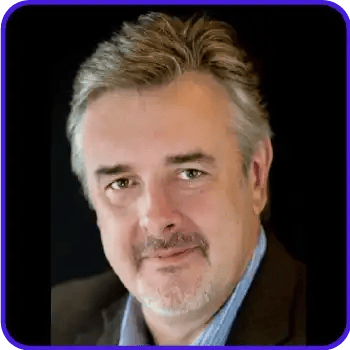 McIntosh is a passionate HR professional with expertise in corporate talent acquisition and experience working with top organizations like Microsoft, Deloitte, Avanade, and McKesson. McIntosh has over 20 years of experience in diverse parts of the global recruiting ecosystem, including corporate recruiting, global sourcing leadership, etc.
Coming to his career at PSG Global Solutions, McIntosh focuses on designing effective "people, process, and innovative technology solutions." Before joining PSG Global Solutions, he worked with Cielo Talent, Honeywell, and others.
6. Nisha Raghavan
Global Employer Branding and Recruitment Marketing Lead, Thermo Fisher Scientific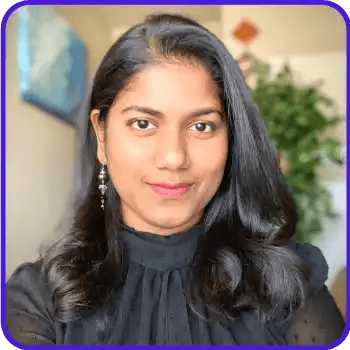 Nisha Raghavan was acclaimed as one of the "Top 100 Most Social Human Resources Experts on Twitter" by the Huffington Post. Through her different social media channels, Nisha brings forward the latest HR industry trends, recruitment marketing, employer branding, and talent attraction. In her HR journey, Nisha focuses on increasing employer brand awareness internally and externally.
Before becoming a part of Thermo Fisher Scientific, Nisha worked with the American Heart Association for over four years, handling multiple positions, including employer branding and recruitment marketing. She has also been a blogger, authoring several blogs about her HR experiences, employee engagement, employee relations, etc.
7. Abhijit Bhaduri
General Manager L&D, Microsoft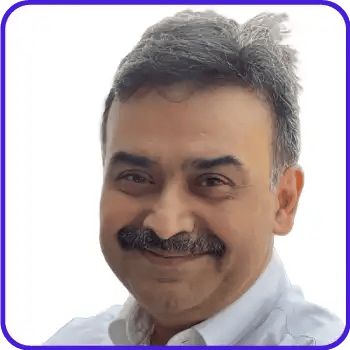 Bhaduri is a LinkedIn top voice, talent management strategist, active blogger, TEDx, and INK speaker. Through this LinkedIn profile, he provides valuable insights on recruitment, learning and development, innovation, and other relevant topics.
He has been a strategic advisor to several business leaders, offering executive coaching to leaders required to create a growth culture by attracting top talent. He is also rated as one of the top 10 learning experts globally.
As the General Manager of L&D at Microsoft, he works with the Talent, Learning, and Insights team. Prior to that, he ran an organization for over five years called Abhijit Bhaduri & Associates, working with numerous businesses worldwide.
8. Kunjal Kamdar
Talent Attraction, Brand and Marketing Specialist, Air Products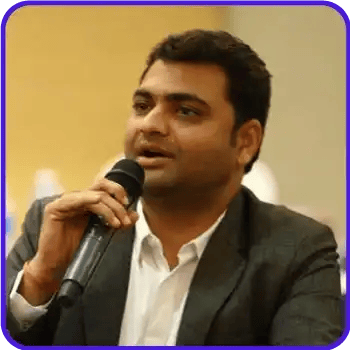 Kamadar is a top hr influencer who discusses various topics, including employer branding, employer engagement, etc. He was featured in the LeadersHum Power List 100 of Global Leaders. Besides, he has consistently been a part of the SHRM Top 25 Influencers on social media since 2015. Kamadar is also an author of over 10,0000 HR-related blogs.
Kamadar has been a part of the HR industry, especially in the field of sourcing and recruitment, for over a decade. Before joining Air Products, Kumadar was a part of organizations like TietoEVRY, Virtusa, and WNS Global Services.
9. Matt Buckland
EMEA TA Lead, GHD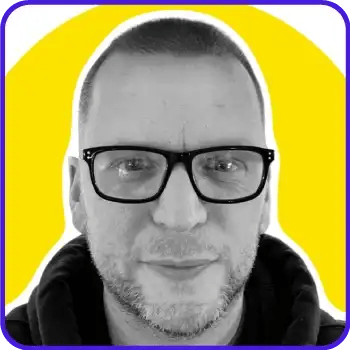 Buckland is another top people leader with over 20 years of experience in recruitment and HR strategies. His specialties lie in various areas within HR functions, including but not limited to staffing, onboarding, DEI, community management, headhunting, negotiating, internal recruitment, campus recruitment, international recruitment, and so forth. He also has expertise in designing and implementing OKR, performance management, and re-engineering recruitment processes.
Prior to joining GHD, he worked with organizations like Elliptic, Yoto, Rainmaking Venture Studio, and others. For over eight years, he ran a community for in-house recruiters and HR professionals called DBR.
10. Jason Buss
VP TA, Roblox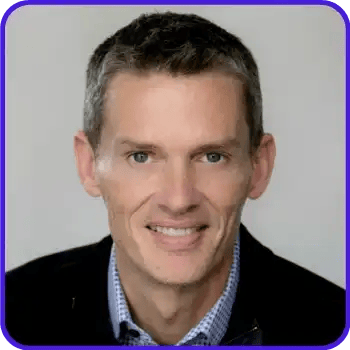 Buss is an HR and TA expert with over 20 years of industry experience. Apart from being the VP of Talent Acquisition at Roblox, Buss is also the founder and president of Recruiters Network, which is one of the largest recruiting communities. It has been functional for over 12 years.
Buss is a renowned name in the HR industry, especially for his skills in identifying, recruiting, and hiring high-performing teams. Adding to the list of his skills, Buss is also an author who has published content on various platforms. Platforms like SHRM, Corporate Executive Board, the Huffington Post, etc., often quote him.
Before starting his journey with Roblox, Buss worked with Pinterest, MongoDB, New Relic, Inc, and others.
11. Jeremy Roberts
Executive Director, JP Morgan Chase Global Technology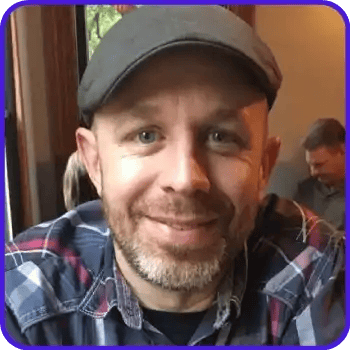 Roberts is a renowned HR thought leader known for building and leading teams that can efficiently identify and engage talent. He is a notable keynote speaker on various platforms, where he continues to share his expertise in HR. Roberts often talks about HR tech, sourcing, and recruiting through his LinkedIn handle. Being fascinated by technology, he continues exploring and presenting the benefits of using Machine Learning and AI in enhancing recruitment processes.
Before joining JPMorgan Chase Global Technology, Roberts worked with organizations like Cielo Talent, SeekOut, HiringSolved, Inc, etc.
12. Glen Cathey
SVP, Consulting Principal, Talent Advisory and Digital Strategy, Randstad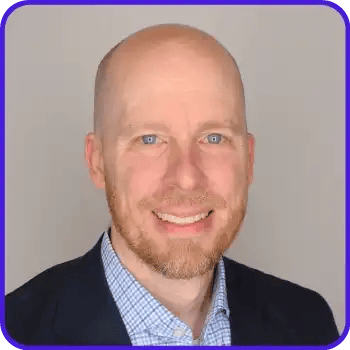 Cathey is a strategic thinker, talent acquisition leader, and global keynote speaker for conferences like LinkedIn Talent Connect and SourceCon. He is passionate about HR-related concepts like diversity, inclusion, sourcing and recruitment, data analytics, etc. Cathey is also specialized in different functions of HR like TA strategy, recruiting, sourcing, ethical AI/ machine learning, digital strategy, leadership development, and so on.
Before kickstarting his journey with Randstad, Cathey worked with multiple organizations like Kforce and Randstad Sourceright US.
13. Steve Levy
Manager, Technical Recruiting, Zip Co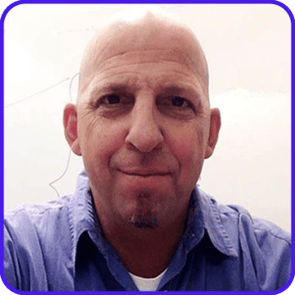 As a world-class recruiting and talent leader, Steve Levy is an engineer turned sourcing expert. He is one of the HR influencers to follow on your LinkedIn as he offers many helpful insights related to talent acquisition, technology, human resources, etc. He has built and led several technical talent communities and associations like the Talent Acquisition Professionals during his journey.
14. Korbyn Behl
Learning Programs and Facilitation Lead, Cash App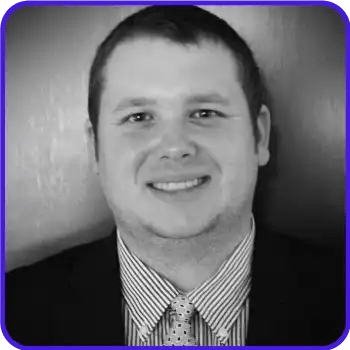 Behl is a passionate L&D leader with over ten years of experience working with small businesses to Fortune 500 companies. He is also a coach at GoCoach and is renowned for his contributions to the world of HR through multiple platforms. He offers performance-based consulting, which helps companies discover the root cause of problems.
At the Cash App, he leads the L&D division and focuses on managing the delivery of all learning programs. Before joining the Cash App, he was with the Expedia Group for seven years.

15. Joe Burridge
Senior recruiter (manager), Epic Games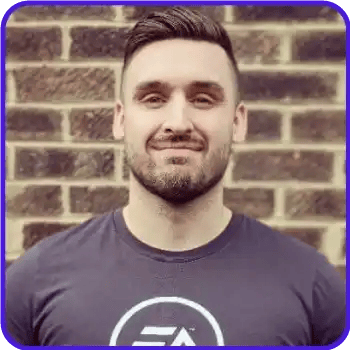 Joe Burridge is a recruiter and career advisor active on different online platforms. Burridge shares informative content through media platforms that can benefit HR professionals and employees. He is quite active on YouTube, Instagram, and Twitter and runs his blog.
As a senior recruiter (manager) at Epic Games, he manages three recruiters and focuses on building Epic's tech and engineering teams across Europe. Before joining Epic, he worked with organizations like Electronic Acts, Hudl, and Salt.
16. Chrystal Moore
Global Head of Talent Discovery, Pinterest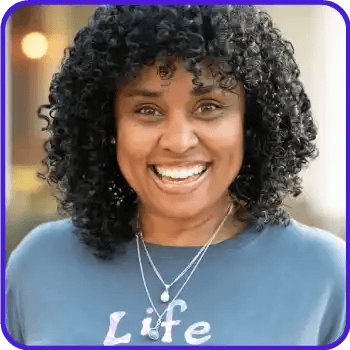 Chrystal Moore is a talent acquisition leader with experience in every aspect of the recruitment life cycle. She is someone who loves to make use of her creativity and make informed decisions while relying on data. At Pinterest, Moore leads global talent brand, events, and sourcing enablement teams. She also focuses on executing talent discovery strategies for Pinterest, aiding them in enhancing their sourcing and pipelining capabilities by embedding elements of DEI.
Before joining Pinterest, Moore worked with Danaher Corporation, Philips, and Aramark. Apart from being a people leader, Moore is also a freelance sports photographer and actress.
17. Ellyn Shook
Chief Leadership and HR officer, Accenture
Shook is another top HR leader on a mission to "create the most human company in the digital age." She is also a member of the World Economic Forum's Global Shaper Community Foundation Board. As an HR thought leader, Shook spreads the message of diversity and inclusivity and advocates this through her writings.
At Accenture, Shook is responsible for re-imaging talent practices and leadership in the organization. She began her career around 30 years ago with Accenture as an HR Director.
18. Yvette Cameron
Senior VP, Global HCM Product Strategy, Oracle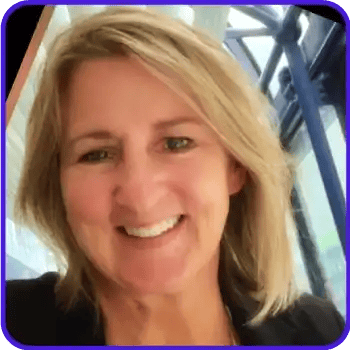 Yvette Cameron is one of the top 100 hr influencers in HRtech. She is a tech founder, speaker, and also a startup investor. As an HR professional, her specialties include HR technology, blockchain, digital transformation, people analytics, future of work, employee experience, AI, and so forth.
With over 25 years of experience in the HR industry, Cameron helps companies align business objectives and workforce initiatives by leveraging AI and digital transformation. Apart from working at Oracle, Cameron is also the co-founder and board advisor of Velocity Network Foundation.

19. Neil Morrison
Group HR Director, Severn Trent Water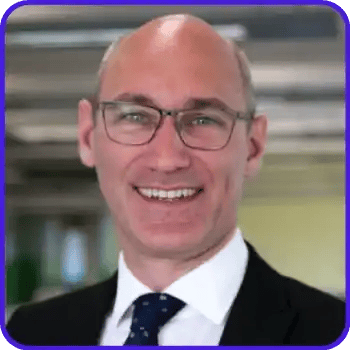 Neil Morrison is a seasoned HR professional with experience leading rapidly growing and even undergrowing organizations where he has brought about drastic changes with his contributions. His expertise lies in change management, talent management, compensation and benefits, organizational management, etc.
Before joining Seven Trent Water, focusing on HR, internal and external communications, marketing, and branding, he worked with Penguin Random House UK, Hime Retail Group, and others. Morrison has been a non-executive board member of the Institute for Apprenticeships and Technical Education for over a year.
20. Katie Burke
Chief People Officer, HubSpot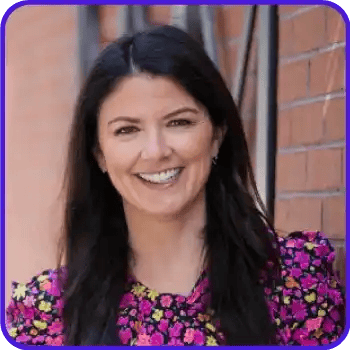 Katie Burke is an HR thought leader passionate about innovation, leadership, inclusiveness, and building great workplaces. She also focuses on enhancing employee experiences. While working with HubSpot, Burke oversees all the recruitment, people operations, L&D, work culture, and employee experience activities. She also initiated HubSpot's diversity and inclusion program.
Before joining HubSpot, she worked with organizations like Exos and Booz Allen Hamilton. Apart from being a remarkable HR professional, she is a frequent blogger and speaker.
21. Marie Artim
VP, TA at Enterprise Holdings Inc
Artim is a TA leader highly skilled in recruiting, talent acquisition, campus hiring, ATS management, onboarding, employee relations, talent management, employer branding, and internet recruiting. She is a TA professional who has played a crucial role in hiring over 9,000 university graduates by guiding nearly 200 enterprise recruiters.
Before starting her journey with Enterprise Holdings Inc, she was with Enterprise Rent-A-Car, where she began her career as a Chicago Group recruiting manager.
22. Manjuri Sinha
Global Director of TA, OLX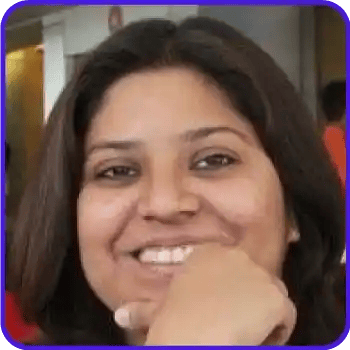 Manjuri Sinha is a leading HR professional with over 20 years of experience. She is also a renowned thought leader, panelist, and keynote speaker who discusses HR, tech recruitment, DEI, and leadership development. At OLX, Sinha heads the TA wing. She also played a critical role in increasing the organization's headcount by 63%.
Before joining OLX, she was with Zalando, Accenture, and Mphasis. Over the last two years, she has also been a member of the RL100, Europe's leading peer network for senior in-house resourcing leaders.
23. Andres Traslavina
Head of Executive Search/ TA Sr. Principal Program Manager, Whole Foods Market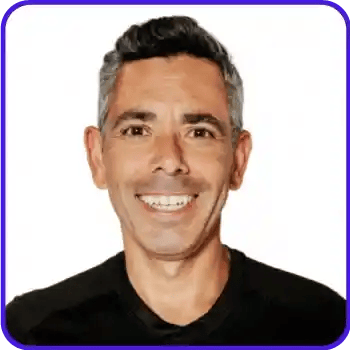 Andres Traslavina is a people strategist, passionate about selecting and retaining talent. He is renowned for his contributions to recruiting circles and is adept at leveraging online platforms for sourcing, attracting, and recruiting talent.
Before starting his journey at the Foods Market, he was with Blackboard, Talent Plus, Inc., the University of Nebraska, and others. Apart from being a talent leader, Traslavina is also a speaker and mentor.
24. Tiffany Stevenson
Chief People Officer, WeightWatchers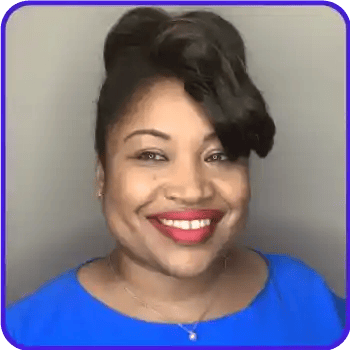 Stevenson is an HR professional with over 15 years of experience with a goal to "help make culture WIN." She is a culture architect who focuses on aligning people and business strategies. She is also proficient in onboarding, talent management, DEI, talent development, L&D, and other fields of HR.
At WeightWatchers, she leads the global people and communities team and helps build high-performing teams. Before joining this organization, she was with Patreon, Hitch, Box, and several other top organizations.

25. Naphtali Bryant
SVP, Talent Management, ZoomInfo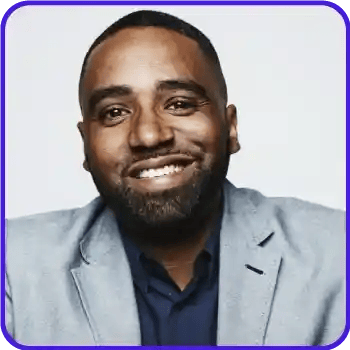 Bryant is a talent management professional specializing in learning and development, employee coaching, leadership development, employee engagement, performance management, etc. He focuses on helping organizations achieve their business objectives by effectively executing employee enablement, talent management, and other strategies.
Bryant is also a top-rated speaker and a LinkedIn Learning instructor. At ZoomInfo, Bryant leads the global talent management function and its strategizing. Before joining ZoomInfo, he was with Netflix, ServiceTitan, Metrolink, and others.
26. Brandon Carson
VP of Learning and Leadership, Walmart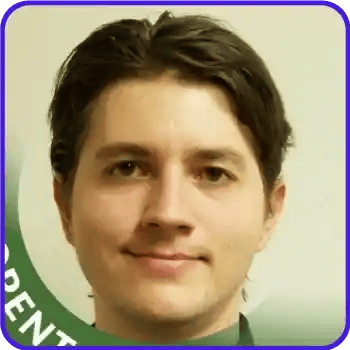 Carson is an HR professional with over 20 years of experience building global L&D strategies. He is also an entrepreneur and a published author who focuses on modernizing L&D strategies via innovative technologies and methodologies. His expertise lies in learning technology, human capability strategy, workplace performance, corporate learning, talent development, etc.
At Walmart, he works on executing global leadership development, executive coaching strategy, and team effectiveness. He also looks into other key areas like employee retention and leadership development. Before starting his journey with Walmart, he worked with Delta Airlines, The Home Depot, Microsoft, etc. He is also the founder of L&D Cares, a nonprofit offering coaching, mentorship, and resources to TD professionals.
27. Jacqueline Welch
Executive VP and Chief HR Officer, The New York Times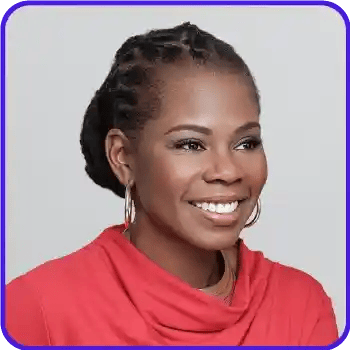 Welch is a highly skilled HR professional with expertise in human capital management. She focuses on building compelling ways to help businesses improve their performance and attain operational growth.
At the New York Times, Welch oversees all the HR functions, focusing on developing and executing robust people strategy.
Before joining the New York Times, she was with Freddie Mac, Turner Broadcasting System, Rock-Tenn Company, and others. She is also an independent director at Buckman, a chemical manufacturing organization.