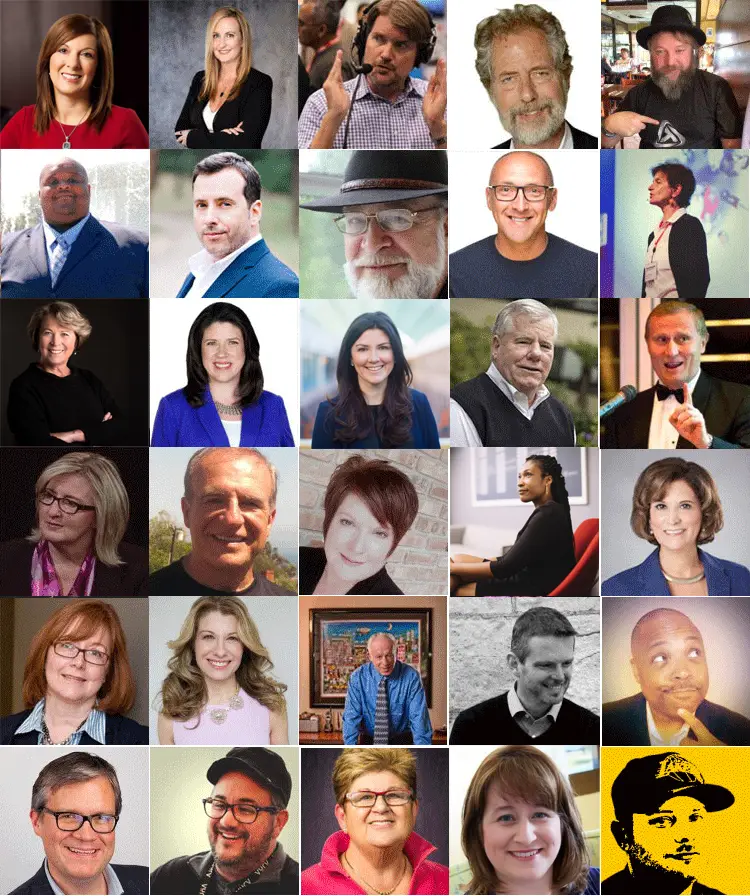 Are you following the top HR and recruitment thought leaders?
Recruitment industry has seen dynamic changes in the last few years, recruitment professionals are adopting innovative recruitment strategies and methods to ensure successful sourcing and hiring.
If you are looking for new inputs in recruitment, leadership, hiring, human resource, staffing and HR technology, then following the top recruitment thought leaders is a must to keep yourself updated with the latest trends and technologies. The recruitment influencers frequently share their thoughts, ideas, experiences and knowledge online.
To help you keep up with the latest trends in recruitment and talent acquisition, we've compiled a list of top recruitment thought leaders. By following them, recruiters can adopt what's relevant and stay on top of industry trends to grow their careers and their business.
After all, to get the best you need to follow the best.
A comprehensive list of top recruitment thought leaders presented by iMocha — an Online Assessment Software.
Before starting the article, we suggest you watch the video of Steve Jobs on hiring.
He is not a writer, blogger, or vlogger, but an amazing and unconventional thought leader in many respects, certainly one of my favourite hr leaders.
(You tube link - The REAL GENIUS of Steve Jobs (THIS Made Him EXCEPTIONAL!)
"The secret of my success is that we have gone to exceptional lengths to hire the best people in the world." – Steve Jobs
Steve Jobs was passionate about hiring the best people. And he took it seriously; it wasn't something to be rushed. He also gives sound reasoning to the fact that spending time hiring good people is the best investment of your time. No doubt, Apple does the finest recruitment.
Below is the list of top recruitment thought leaders you must follow when it comes to the recruitment world. You can call them talent acquisition thought leaders, HR Influencers or Bloggers because they are all in one.
So, in no particular order here is -
The List of Top Recruitment Thought Leaders
Josh Bersin, US
Josh Bersin an industry analyst, researcher, educator, and technology analyst covering all aspects of corporate HR, training, talent management, recruiting, leadership, and workplace technology.
He was the founder of Bersin & Associates, which is now known as Bersin by Deloitte. His professional goal is to make work life better around the world by helping HR professionals and teams learn, stay informed, and develop deep expertise on world-leading practices that help their companies.
Founder and CEO at The Josh Bersin Company
https://www.linkedin.com/in/bersin/
https://twitter.com/Josh_Bersin
Jeanne Achille, US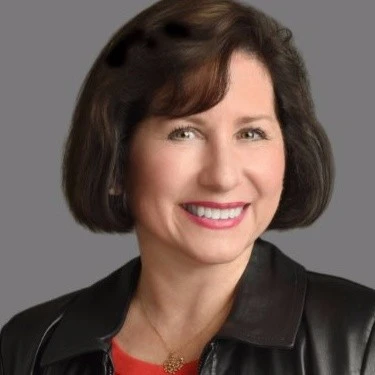 Throughout her career, she helped launch and promote thousands of new tech products, services and companies. After a successful run as a sales & marketing exec, Jeanne started Devon with no outside funding at a time when women-owned tech businesses were considered atypical. Within a year, the company was profitable and 100% "client-funded."
In addition to her role as senior strategist at Devon, she chaired the Select HR Tech Conference and the Women in HR Tech Summit, which is held at the HR Tech Festival Asia in Singapore and the HR Tech Conference in Las Vegas.
Founder & CEO at The Devon Group
https://www.linkedin.com/in/jeanneachille/
https://twitter.com/jeanneachille
David Green, UK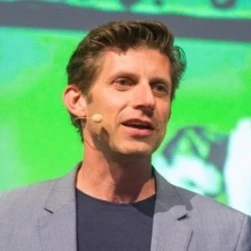 David Green is a respected writer, speaker, conference chair and executive consultant on people analytics, data-driven HR and the future of work.
His main role is as an Executive Director at Insight222. In addition, He is a board advisor to TrustSphere and CEO of Zandel, which provides speaking, advisory and consulting services on people analytics, data-driven HR and the future of work.
Executive Director at Insight222 and Founder at Zander
https://www.linkedin.com/in/davidrgreen/
https://twitter.com/david_green_uk
Gretchen Alarcon, US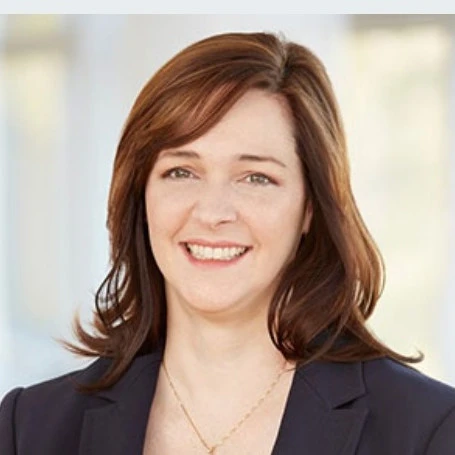 Gretchen Alarcon is the Vice President for ServiceNow and is responsible for development and go-to-market initiatives that help businesses around the world modernize their HR practices. Additionally, Alarcon acts as a thought leader, highlighting trends and strategic initiatives in businesses' transition to the cloud.
With more than 20 years' experience in product strategy, Alarcon uses her knowledge of the industry to showcase the importance of modernization through the integration of cloud apps in core HR, talent acquisition, and HR data analytics.
VP and GM, ServiceNow
https://www.linkedin.com/in/gretchenalarcon/
Ben Brooks, US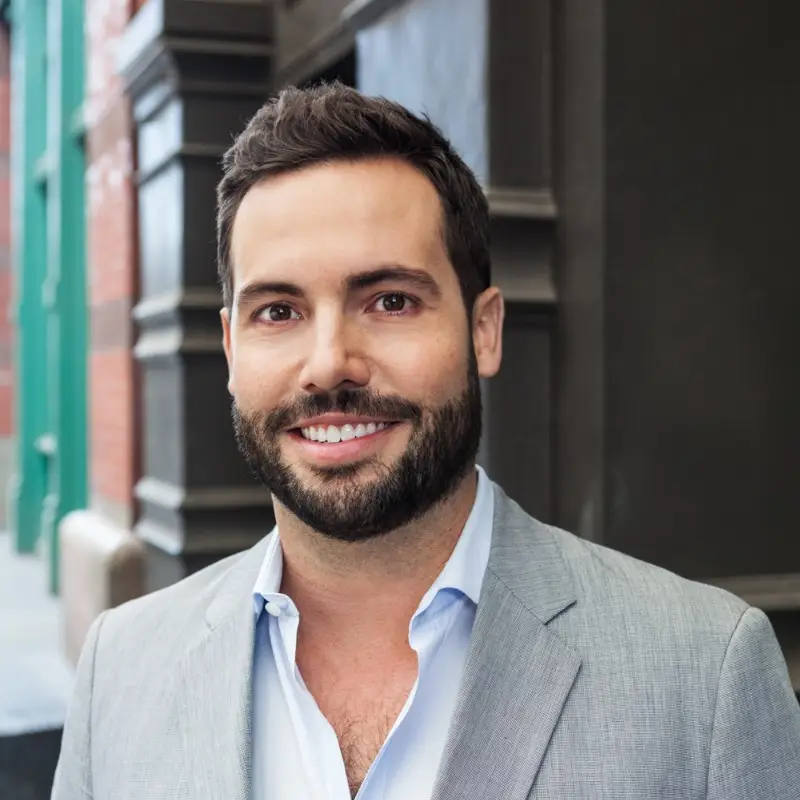 Ben Brooks is an executive coach and founder of PILOT. As a former SVP of HR at a large, global corporation and an award-winning and nationally recognized business/executive coach, he is a champion of others. Ben has had the privilege of being a part of hundreds of employees' career success stories and helps empower employees, at scale, too.
Founder & CEO, PILOT Inc.
https://www.linkedin.com/in/benbrooksny/
https://twitter.com/benbrooksny
Jacqui Canney, US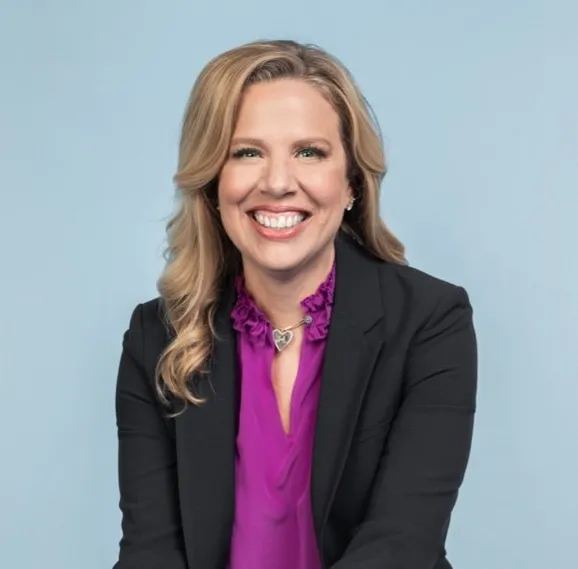 Jacqui Canney is the Chief People Officer for ServiceNow, the digital workflow company making the world of work, work better for people. Jacqui joined ServiceNow in September 2021 and leads all talent strategies for its rapidly growing global workforce of 17,000 employees.
She is focused on building competitive talent programs and a culture that enables employees to live their best lives and do their best work, resulting in ServiceNow's strong reputation as a great place to work.
Chief People Officer, ServiceNow
https://www.linkedin.com/in/jacquicanney/
Christy Pambianchi, New York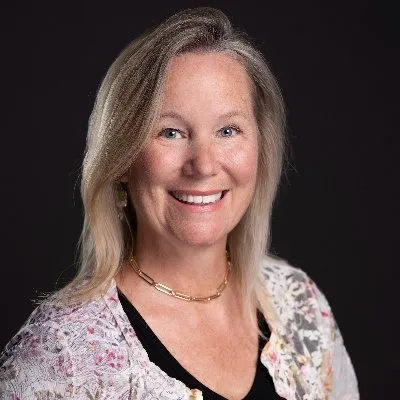 Christy Pambianchi is executive vice president & chief people officer (CPO) at Intel Corporation. As CPO, she is responsible for driving Intel's people strategy and fostering a vibrant culture focused on bold innovation, flawless execution, and continuous development and learning.
Pambianchi was previously at Verizon, where she served as Executive Vice President & Chief Human Resources Officer (CHRO). During her time there, she reimagined Verizon's HR mission and practices, delivering an enterprise strategic transformation workforce plan to stay at the forefront of the digital transformation.
Executive Vice President and Chief People Officer, Intel Corporation
https://www.linkedin.com/in/christy-pambianchi/
https://twitter.com/ChristyP_CPO
Joey Price, USA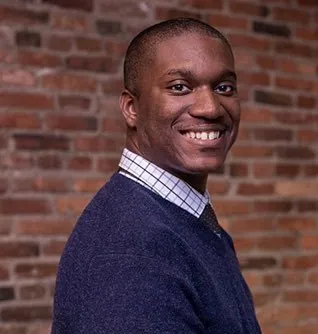 Joey has spent over 15 years in the HR Industry. He started as a Human Resources Assistant and ended up in the boardroom as a Chief Executive Officer of an HR consulting firm.
Through years of hands-on experience as an HR expert in several organizations, he has identified the needs to revitalize underperforming businesses through innovative consulting strategies and efficient HR administrative outsourcing support. He has launched his own company, Jumpstart: HR that specialize in HR consulting for small businesses and startups.
CEO at Jumpstart: HR
https://www.linkedin.com/in/joeyvprice/
https://twitter.com/joeyvpricehr
Anita Lettink, Netherlands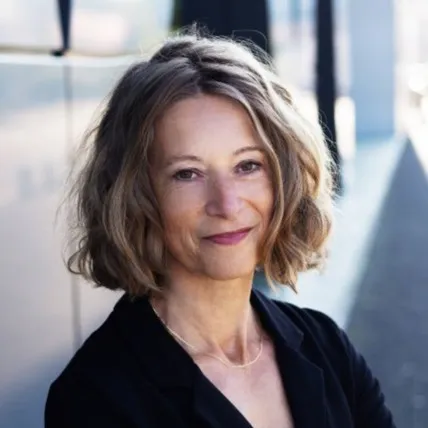 Anita Lettink helps HR leaders and VCs maximize the value of their HR and payroll tech investments. She also writes about trends and technologies that are shaping the Future of Work, to be prepared to engage the modern workforce.
Visit her website www.anitalettink.com to know more.
Partner, Strategic Management Centre
https://www.linkedin.com/in/anitalettink/
Lexy Martin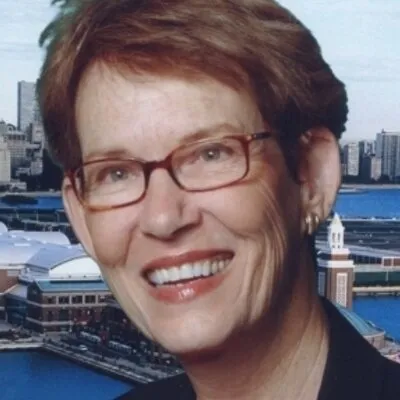 Lexy is a long-time researcher currently focused on People Analytics, Diversity and Inclusion. She is passionate about proving the value proposition and ensuring adopting organizations are successful.
During her time with Visier, she has seen success across a broad spectrum of organizations and industries including Merck KGaA empowering more than 3,500 HR managers with Visier to gain insights into workforce planning, talent management, and the optimization of day-to-day operations. Visit here to read her blogs.
Principal, Research, and Customer Value at Visier Inc.
https://www.linkedin.com/in/lexymartin/
https://twitter.com/LexyMartin
Amy Dufrane, US
Amy Dufrane is the CEO of HRCI, the world's premier credentialing and learning organization for the human resources profession. She is an engaging keynote speaker on the intersection of talent strategy and continuous learning and also passionate about the power of girls' and women's sports to change the world.
CEO, HR Certification Institute
https://www.linkedin.com/in/amydufrane/
Torin Ellis, US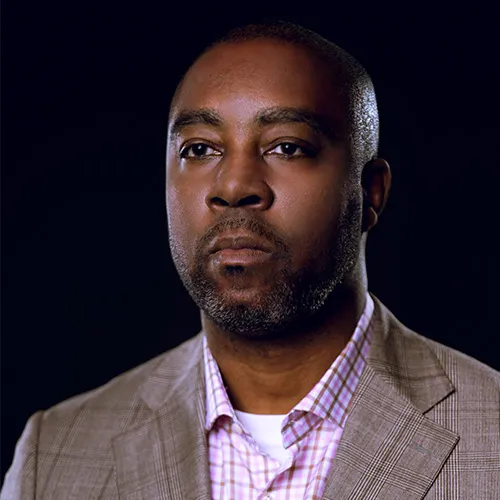 As a tenured practitioner, Torin addresses talent development and recruitment through the leadership lens. His engagements range from surgically sourcing and securing high impact talent, curating conversations around bias/race and inclusion in the workplace, to setting strategy for internal recruiting teams.
His efforts are focused on empowerment, strategic exploration, and tactical execution as workforce composition (2020) and ethnic composition (2030) continue to shift. Torin's accomplished background also includes military service, several Board of Director appointments and unwavering spirit of giving back to the community and emerging youth.
Principal, The Torin Ellis Brand
https://www.linkedin.com/in/torinellis/
https://twitter.com/torinellis
Stacey Harris, US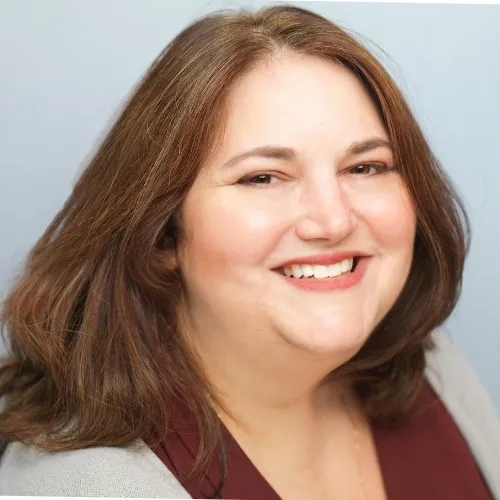 Stacey Harris is the Chief Research Officer, Managing Partner of Sapient Insights Group where she oversees their industry research work, including the esteemed Annual HR Systems Survey and White Paper, now in its 24th year. She has been a leading member of the HR practices and technology research community since 2007, producing ground-breaking research on high-impact HR organizations, enterprise HR technology, and key practices across the talent management spectrum.
Chief Research Officer and Managing Partner, Sapient Insights Group
https://www.linkedin.com/in/staceyharris/
https://twitter.com/staceyharrishr
Gero Hesse, Germany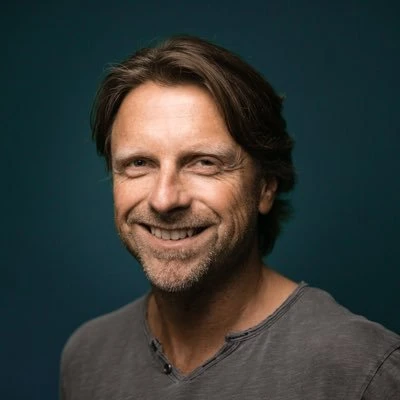 Gero is one among the top recruitment thought leaders who believes that organizations should align their culture, vision, mission, values and purpose. He opines that 'why' is the most important question that HR professionals need to answer more than the 'how' and the 'what'.
Gero Hesse is the Managing Director at Territory Embrace and a recruiting specialist, with a high penchant for innovation and thought leadership. He is also among the Top 25 HR Influencers and runs Saatkorn.com—one of the most popular and highly regarded HR blogs.
Managing Director at Territory Embrace Talent Platforms
https://www.linkedin.com/in/gerohesse/
Cynthia Trivella, USA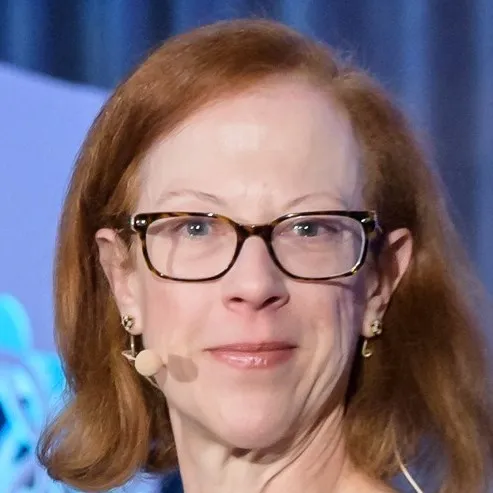 Cynthia's opinion is that companies should empower the biggest assets of their organization - the people. The moment there's a focus on employee empowerment, it directly translates to increased employee belongingness to the company, improved individual productivity, better employee output and a rise in revenue.
She is a managing partner at TalentCulture. Besides being a Recruitment Influencer, Talent Sourcing Strategist, and a Marketing Communications Professional, her interests include Employer Branding, Retention Strategies, and Sourcing Strategies for talent acquisition.
Managing Partner at TalentCulture
https://www.linkedin.com/in/cyndytrivella/
https://twitter.com/CyndyTrivella
Kyle Chetty, South Africa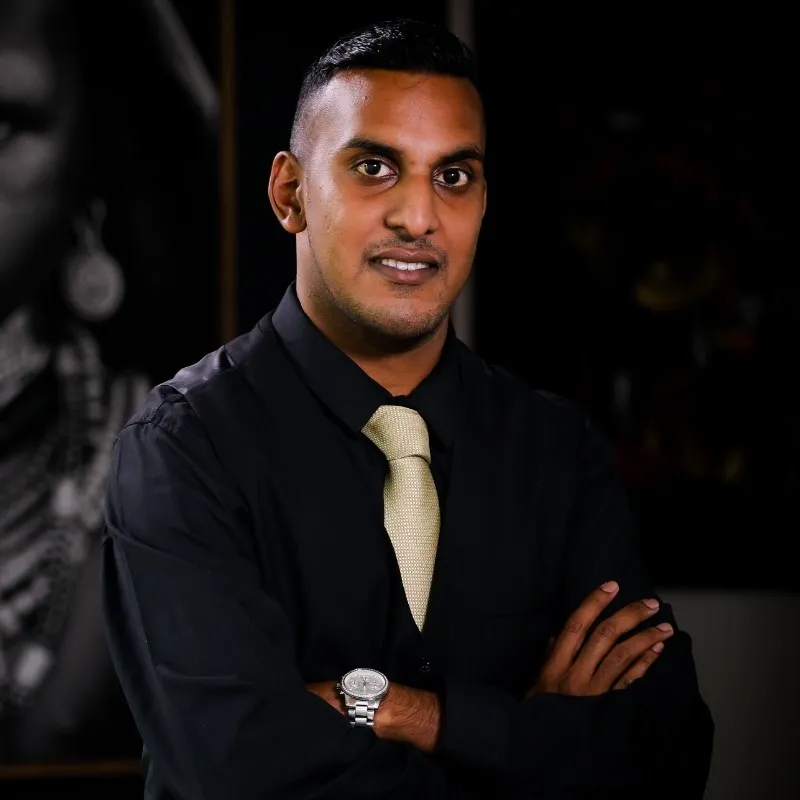 Kyle, is one of the top recruitment thought leaders who believes that HR is all about making a difference. He is the HR Executive at Autoboys Glass Fitment Services. Apart from being with the SABPP as a HR Professional and a Gallup Strengths Coach, he has more than 10 years of extensive HR experience within the Financial Services, Wholesale and Retail and Automotive industry focusing on change management and training and development among other areas.
Executive: Human Resources, Culture and CSR at Autoboys South Africa
https://www.linkedin.com/in/kyle-gareth-chetty-40a1504b/
Hung Lee, UK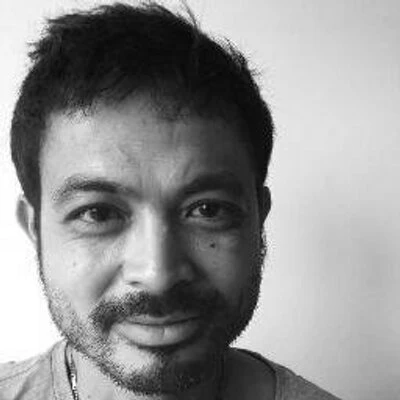 Hung is of the opinion that leaders, HR professionals and organizations need to be empathetic to employees. His unique thoughts on how to make recruitment relevant can be found on Recruiting Brainfood. Currently he is the Curator of Recruiting Brainfood and the Co-founder and CEO of Workshape.io. With over 15 years of experience as an agency recruiter, recruitment manager, internal head of talent and recruitment trainer.
Curator at Recruiting Brainfood
https://www.linkedin.com/in/hunglee/
https://twitter.com/HungLee/photo
Aditya Vikram, India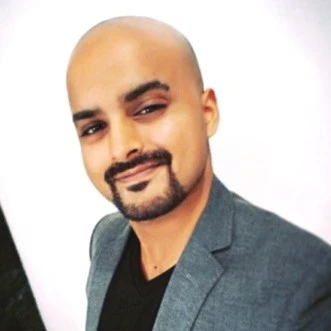 Aditya is the Talent Acquisition Thought Leader at Maersk. As is a versatile top thought leaders with over a decade of experience in hiring, he helps recruit the smartest minds across Technology, Retail, eCommerce and Shipping & Logistics globally. ‍Follow him on LinkedIn and Twitter to check out his thoughts of Agile Recruiting.
Global Head Executive, Maersk
https://www.linkedin.com/in/adityax1/
https://twitter.com/Aditya_Vx1
Robert Rigby-Hall, USA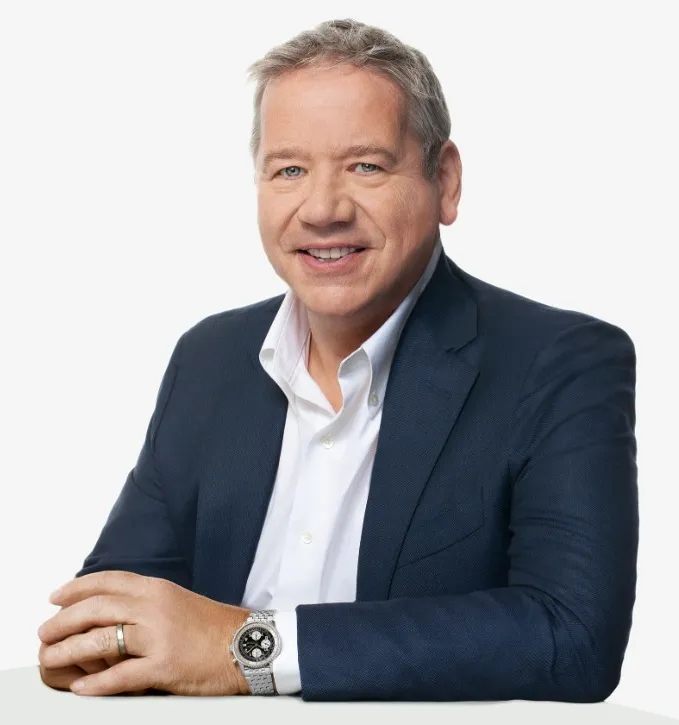 Robert believes that technology provides a very robust platform for growth in recruiting within organizations. ATS, AI and automation make it possible for HR to leverage digitalization to improve a talent acquisition process. He is a growth-focused and hands-on Human Resources partner to CEOs and Boards in startups and large company environments. Robert also delivers innovative HR strategies that drive business results in highly competitive, fast-paced, public and private equity-backed companies.

Visit Robert's website Drakelowe to know more about his thoughts.
Chief People Officer at Orveon Global
https://www.linkedin.com/in/robertrigbyhall/
Lou Adler, USA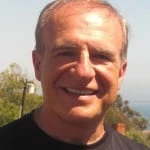 His information is what the recruitment world needs. He talks about avoiding hiring mistakes, pinpointing a candidate's motivation and recruiting passive talent, including, "Recruiters, find out how to make better hires more quickly."
Do have a look at Lou's articles on LinkedIn. They are very informative.
CEO, The Adler Group
https://www.linkedin.com/in/louadler/
Greg Savage, Australia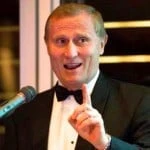 Greg is an advisor, consultant, mentor, investor and trainer to the Recruitment, Staffing, Professional Services and Social Media sectors across the world. He is the founder of four highly successful businesses; Recruitment Solutions (taken to IPO). Firebrand Talent Search (trade sale), Eloquent Staffing (trade sale), and People2People (currently Director and Owner). He writes simply the best newsletter and articles.
Have a look at Greg's articles on LinkedIn and on Greg Savage, The Savage Truth.
Principal, Greg Savage -The Savage Truth
https://www.linkedin.com/in/gregpsavage/
https://twitter.com/greg_savage
Meghan M. Biro, England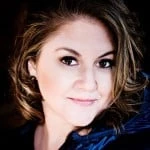 Meghan M. Biro is a globally recognized Talent Management and HR Tech brand strategist, analyst, digital catalyst, author, and speaker. As founder and CEO of TalentCulture and founder of the #WorkTrends Community, she has worked with hundreds of companies, from early-stage ventures to global brands like Microsoft, IBM and Google, helping them recruit and empower stellar talent.
Have a look at Meghan's recruitment articles.
CEO at Talent Culture
https://www.linkedin.com/in/meghanmbiro/
https://twitter.com/MeghanMBiro
Matt Charney, USA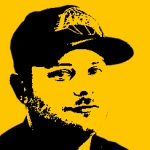 Matt Charney provides candid insights and extensively researched articles on topics including social media, HRtechnology, and recruitment.
Have a look at some of his killer content about recruitment articles at Snark Attack by Matt.
Talent Acquisition Practice Leader at HR.com
https://www.linkedin.com/in/mattcharney/
https://twitter.com/mattcharney
Kris Dunn, USA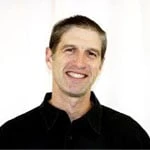 Kris believes that the key to great business results is to get great people, then do cool stuff to maximize their motivation, performance and effectiveness once you have them in the door. He produces provocative, entertaining, and, most important, knowledgeable posts on recruiting.
Read his popular employment blogs on Fistful of Talent and the HR Capitalist.
SVP of Global Talent Acquisition at Marriott International
https://www.linkedin.com/in/krisdunn/
Stephen O'Donnell, UK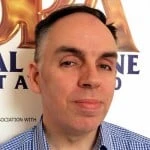 Stephen is actively involved in the professional recruitment sector since 1987. Stephen's is the founder of PCEvaluate and the National Online Recruitment Awards to name a few! So, it comes as no surprise that he's one of the stars of the recruitment thought leadership world.
Don't miss Stephan's recruitment blogs at Ayeright.
Chief Growth Officier at TAtech
https://www.linkedin.com/in/stephenodonn/
https://twitter.com/stephenodonn
Jennifer McClure, USA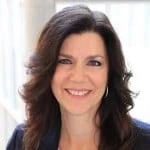 Jennifer is Keynote Speaker, trainer, and coach. She specializes in Human Resources, Recruiting, Talent Acquisition, Recruiting Strategy, and Social Recruiting. Jennifer shares her personal experiences, actionable content, and impressions regarding recruitment thought leadership through her blogs on Unbridled Talent
Make sure you have a look at Jennifer's articles on Unbridled Talent.
Founder and CEO at Unbridled Talent, LLC
https://www.linkedin.com/in/jennifermcclure/
https://twitter.com/JenniferMcClure
Trish McFarlane, USA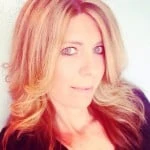 Trish specializes in recruiting, HR technology, talent management, social media and lot more to count on. Trish McFarlane focuses on workplace topics and issues like talent management, recruiting, HR technology.
Have a look at Trish's podcasts and articles on HR RingLeader.
Founder/ Principal Analyst/ Consultant
https://www.linkedin.com/in/trishamcfarlane/
https://twitter.com/TrishMcFarlane
Steve Boese, USA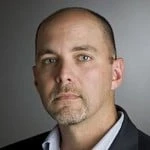 Steve is currently a Co-Chair of the HR Technology Conference with H3 HR Advisors, Inc, and a Technology Editor and writer for Human Resource Executive Magazine. He keeps the recruitment thought leadership world updated about Talent Management, and Recruiting and workplace technology.
I am sure you don't want to miss Steve's article. Go check them out - recruitment articles by Steve.
President & Co-Founder, H3HR Advisors
https://www.linkedin.com/in/steveboese/
https://twitter.com/SteveBoese
Tim Sackett, USA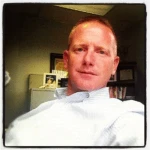 Tim's experience includes a fairly extensive background in recruiting & selection, mixed with some solid experience within the HR generalist world including heavy employee relations, OD, and training.
Tim provides most insightful updates on recruiting through his blog The Tim Sackett Project.

President, HRU Technical Resources and Chief Storyteller, Fistful of Talent
https://www.linkedin.com/in/timsackett
https://twitter.com/TimSackett
Shally Steckerl, USA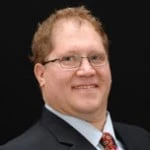 Shally is globally recognized as the Godfather of Sourcing, widely regarded as the foremost authority on the subject of finding and engaging hard-to-find talent. His third book, The Sourcing Method, is the seminal text on how to fix what's broken in Talent Acquisition. He explores topics like recruitment best practices, improving recruiting processes and how to become better at making judgments about talent through his Sourcing Institute's blogs.
Global Head of Talent Sourcing and People Analytics at LTK (formerly rewardStyle & LIKEtoKNOW.it)
https://www.linkedin.com/in/shally
Bryan Chaney, USA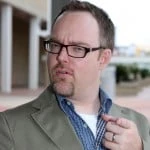 Bryan Chaney is a global talent sourcing and attraction strategist. Bryan explores various topics such as creating candidate pipelines, utilizing social engagement, thinking creatively to be a more effective recruiter and has various publications.
Director of Talent Brand, Culture, & Development, Workrise
https://www.linkedin.com/in/talentbrand
https://twitter.com/bryanchaney
George Anders, USA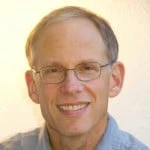 George writes regularly on the web about innovation, talent and recruiting and also explores the frontiers of leadership, talent acquisition, and management strategy weaving together big ideas. His latest book, "You Can Do Anything," examines the college-to-career journey in ways that inspire the next generation of recruitment thought leadership achievers.
Senior Editor, Linkedin
https://www.linkedin.com/in/georgeanders
https://twitter.com/GeorgeAnders


Robin Schooling, USA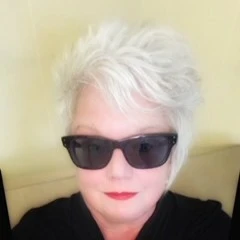 Robin is an excellent resource in all areas related to human resources. She provides excellent information, ideas, and solutions on recruiting and hiring strategies. She is Writer/Contributor at RobinSchooling.com, Recruiting Daily, SHRM, HR Examiner, and a variety of other sites.
Read her latest blogs RobinSchooling.com.
Vice President, Consulting Growth and Innovation at Cielo Talent
https://www.linkedin.com/in/robinschooling
https://twitter.com/RobinSchooling
Jim Stroud, USA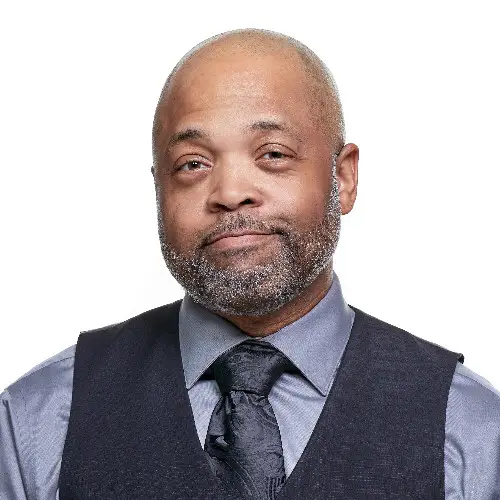 Over the past decade, Jim Stroud has built an expertise in social media recruiting. Stroud frequently updates with the social recruiting scene, and relevant news articles, blog posts and links that prove valuable.
You can have a look Jim's articles here.
Vice President Marketing at Proactive Talent
https://www.linkedin.com/in/jimstroud
Andy Headworth, UK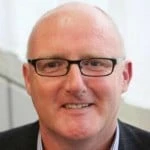 After successfully delivering recruitment for HMRC for both Brexit and Covid (and BAU) for the past 4 years, Andy now heads Talent Acquisition, with the focus on ensuring HMRC have the required skills and talent across the organisation for the next decade. He is the author of Sirona Consulting, where he gives practical advice for recruiters, industry insights, better social media usage, and instruction.
Deputy Director, Talent Aquistion at HM Revenue & Customs
https://www.linkedin.com/in/andyheadworth
https://twitter.com/andyheadworth
Todd Raphael, USA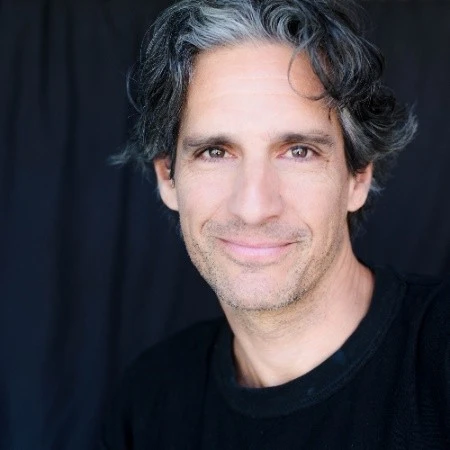 Todd is very widely quoted and interviewed on recruiting, employment and job market issues. He has worked on integrated marketing, developed and launched "Talent University" video course; worked on public sector marketing and veteran-related marketing, and managed content resulting in sharp increase in traffic and leads.
Head of Content, eightfold.ai
https://www.linkedin.com/in/toddraphael
https://twitter.com/toddraphael
Katrina Collier, UK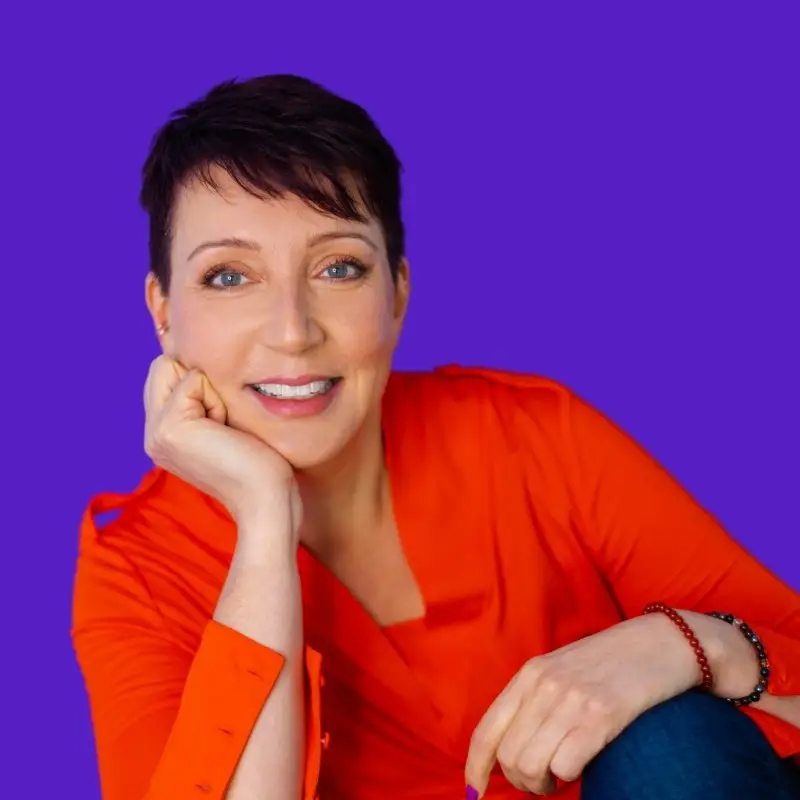 Katrina Collier, is a candidate engagement author and speaker. Sources and recruiters don't have an issue finding people, they have an issue evoking a response! Her book, The Robot-Proof Recruiter, and the keynotes she delivers, inspire those in recruitment to change their mindset, #BeHuman, and drastically improve candidate engagement and response rates.
Founder | Candidate Engagement Author & Speaker, Katrina Collier Limited
https://www.linkedin.com/in/katrinacollier
https://twitter.com/KatrinaMCollier
Louise Triance, UK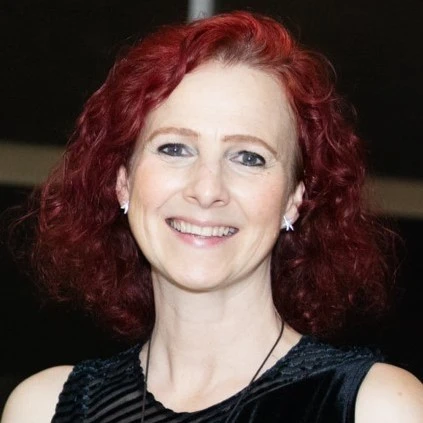 Louise specializes in Recruitment research, psychometric analysis, writing for recruitment publication, networking and consulting. Louise always has one finger on the pulse of the recruitment industry and is often two steps ahead.
Make sure you read Louise's articles because she is always two steps ahead when it comes to recruitment.
Managing Director, UK Recruiter
https://www.linkedin.com/in/louisetriance/
https://twitter.com/louisetriance
Jody Ordioni, USA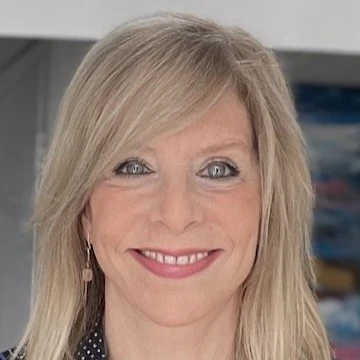 Jody engages with Marketing, Human Resources, Communications and Talent Acquisition professionals to implement best-practice, brand-aligned campaigns that attract, educate, inspire and engage audiences to produce sustainable business results.
Keep yourself updated with her brilliant blogs at ERE Media.
Chief Brand Officer and President at Brandemix
https://www.linkedin.com/in/jodyordioni
Mitch Sullivan, UK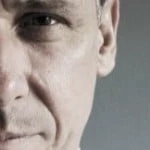 Mitch is a Recruitment & Resourcing expert - especially skilled in helping SME's solve business critical hiring issues. Mitch provides insights of recruitment, candidate selection, recruitment communications, recruitment advertising.
Trainer/Coach at Copywriting for Recruiter
https://www.linkedin.com/in/mitchsullivan
https://twitter.com/mitchsullivan
Jeff Waldman, Canada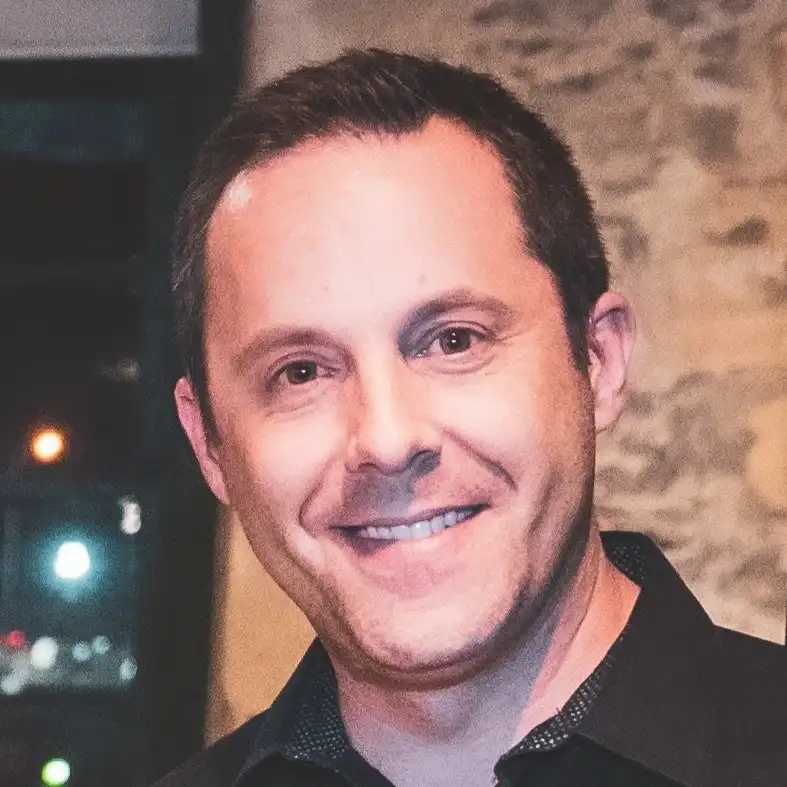 Jeff works with organizations to integrate and leverage social media and technology into HR and Recruitment practices to create and drive unparalleled business value. He has unwavering passion and enthusiasm for human resources, recruiting and technology.
Founder & Principal at ScaleHR
https://www.linkedin.com/in/jeffwaldmanhr
https://twitter.com/JeffWaldmanHR
Bill Boorman, UK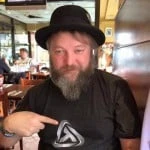 Bill is not only passionate about sharing his ideas online but also changed recruiting conferences with his amazing TRU unconference concept. He works with tech start-ups on product, market fit and being investor ready. He has advised 9 companies through growth to exit, and have strong connections globally with VC and PE firms, who he advises on the market, investments, acquisitions and growth strategy.
Strategic Advisor at VONQ
https://www.linkedin.com/in/billboorman
https://twitter.com/BillBoorman
Mervyn Dinnen, UK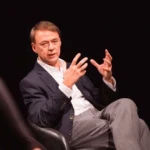 Mervyn is a previously accomplished Content and Community Manager, experienced in creating and curating topical, insightful and unique content that builds authority, creates advocacy, and increases unique interactions. Now he is a Blogger and speaker on social media, recruitment, and HR. He has an immense knowledge of the UK recruitment market and shares that knowledge through his blogs.
Author: Exceptional Talent | International Speaker | HR & Talent Trends Analyst|
https://www.linkedin.com/in/mervyndinnen
https://twitter.com/MervynDinnen
Laurie Ruettimann, USA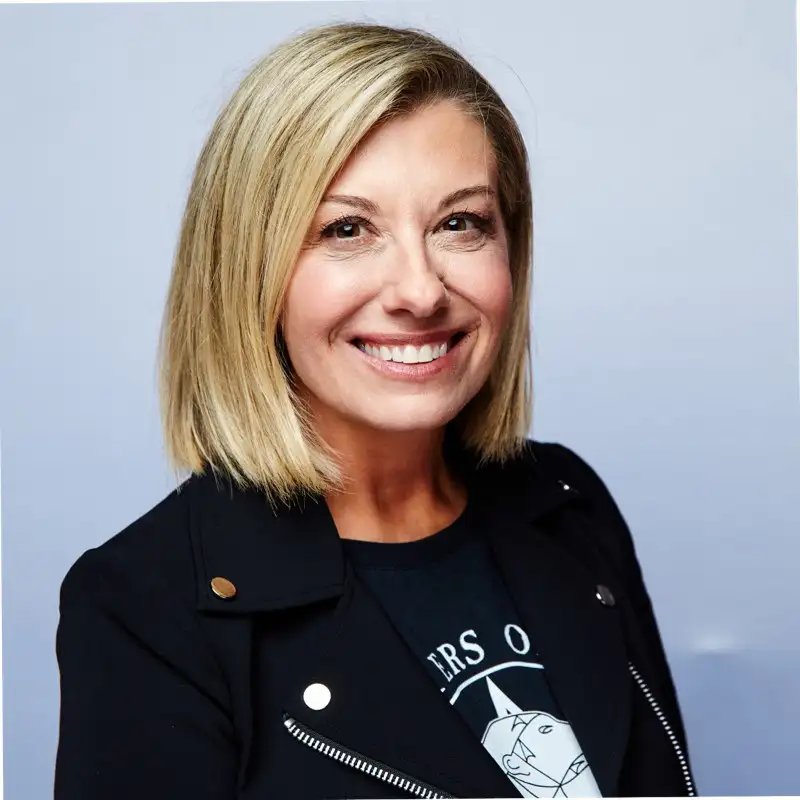 Laurie Ruettimann is a social media guru. For over 20 years, Laurie Ruettimann has been telling work-life stories as a workplace thought leader, author, podcaster, keynote speaker, and consultant.
Find her latest recruitment articles at Laurie Ruettimann.
Consultant and Advisor for Creative Advisor, The Workforce Institute, and CareerPoint.com
https://www.linkedin.com/in/laurieruettimann
https://twitter.com/lruettimann
John Sumser, USA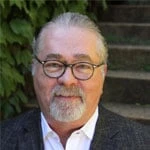 John Sumser is a principal analyst for HRExaminer, an independent analyst firm covering HR Technology and the intersection of people, tech, and work. John's mix of experience over the course of his career gives him a broad and unique perspective on the industry. Sumser's work includes deep research into the nooks and crannies of HR Technology to identify and explain rapidly evolving trends.
Check out John's insights on recruitment at HR Examiner.
Principal Analyst at HRExaminer
https://www.linkedin.com/in/johnsumser
https://twitter.com/JohnSumser
Matt Alder, UK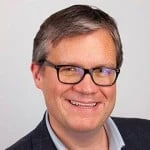 Matt Alder helps companies understand the rapid digital transformation of the HR and Recruiting sectors and build competitive advantage through innovation. He operates as a strategy consultant working with in-house recruiting functions and the suppliers who serve them. He also has a major focus on research and high-quality content production.
Matt has a weekly podcast dedicated to innovation and futurology in recruitment and HR. Check Matt's podcast here.
Talent Acquisition and Innovation Consultant, MetaShift
https://www.linkedin.com/in/mattalder
Rob McIntosh, US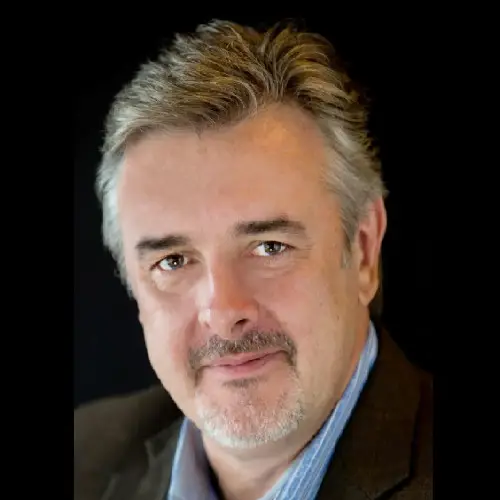 After 20 years of working in the recruiting industry Rob has a unique background where he has now gained experience in all parts of the global recruiting ecosystem. He started off in agency recruiting, then executive search, moved to corporate recruiting, then global sourcing leadership and then head of global Talent Acquisition. Rob currently has experience across IT, Professional Services, High Voulme hourly, the Financial Industry through to working for one of the largest health care companies in the world.
VP Recruiting Solutions, PSG Global Solutions
https://www.linkedin.com/in/robmcintosh
https://twitter.com/therobmcintosh
Stephen Hart, UK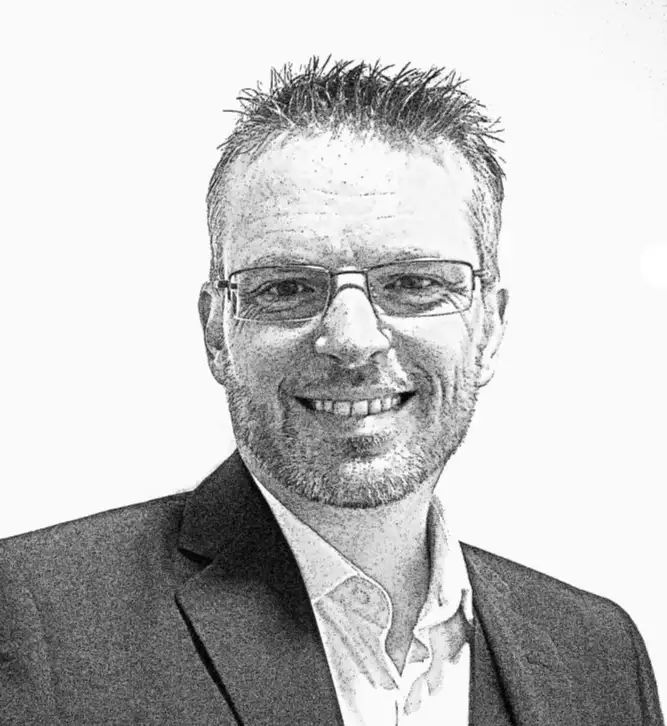 Stephen has been a development specialist for over a decade and he enjoys his training, coaching and consulting work. He produces his own publications, work in collaboration with other creatives and can be hired directly. Stephen has successfully completed multiple assignments for multiple companies and individuals.
Chief Wordsmith at The Grinning Frog
https://www.linkedin.com/in/stephenlhart
https://twitter.com/edenchanges
Kyle Lagunas, US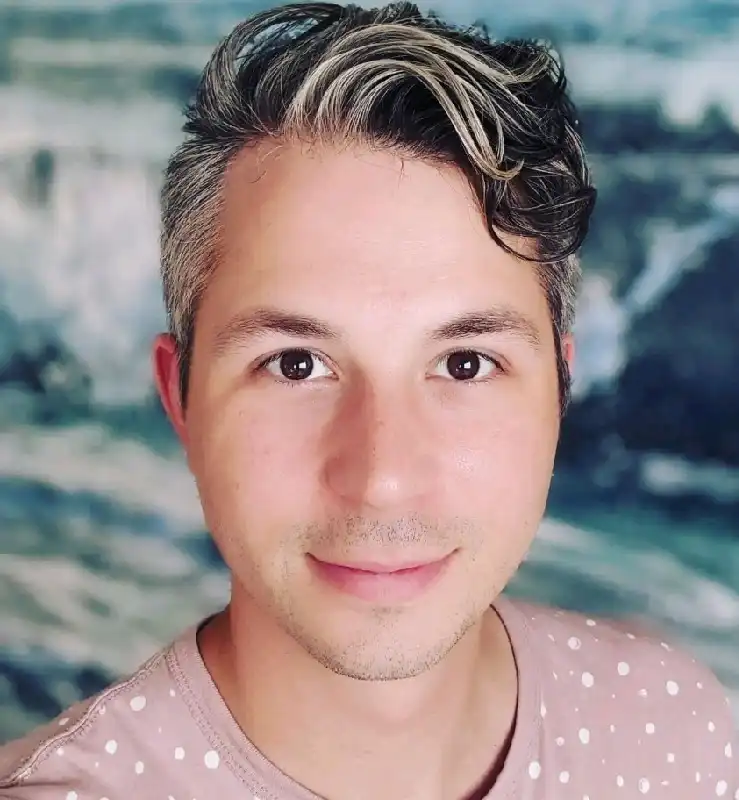 An analyst specializing in talent acquisition, Kyle keeps tabs on key practices in sourcing, recruiting, assessing, hiring and retention strategies and technologies. Kyle has spent the last several years offering a fresh take on the role of technology as part of an integrated talent strategy and focuses on providing actionable insights to keep leading organizations a step ahead.
Head of Strategy & Principal Analyst at Aptitude Research
https://www.linkedin.com/in/kylelagunas
https://twitter.com/KyleLagunas
Nisha Raghavan, USA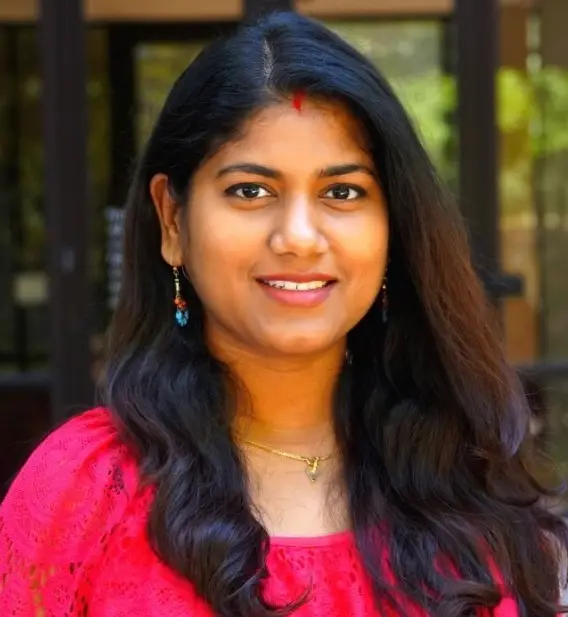 Nisha brings to you the latest trends in recruitment and HR industry. She is highly passionate about developing and implementing strategies to increase employer brand awareness internally using employee advocacy programs, and externally utilizing various channels like Glassdoor, Indeed, social media/digital platforms.
Global Employer Branding and Recruitment Marketing Lead at Thermo Fisher Scientific
https://www.linkedin.com/in/nisharaghavan
https://twitter.com/TheHrbuddy
Gautam Ghosh, India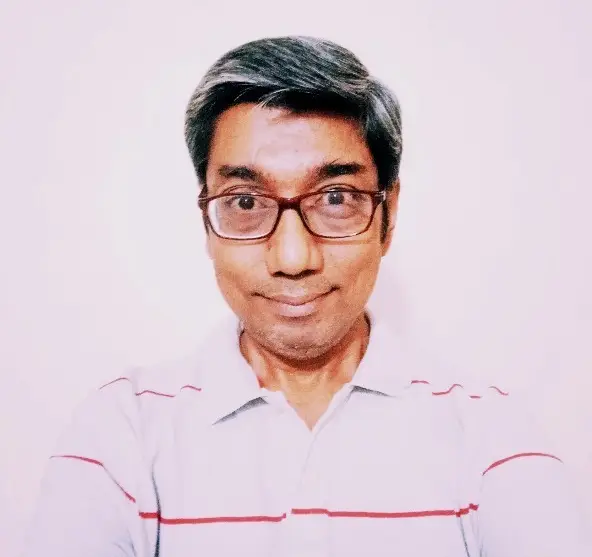 Gautam Ghosh is a Consultant on Digital and Social HR. He was earlier Director - Talent Branding at Flipkart - India's number one ecommerce firm.
He specializes in the areas of Human Resources, Organization Development and how businesses can leverage social tools for HR. He was a subject matter expert in the HR and Social Media area for SHRM India a few years ago.
Blogger, Speaker and Writer, Talent and Social Business
https://www.linkedin.com/in/gautam
https://twitter.com/GautamGhosh
Abhijit Bhaduri, India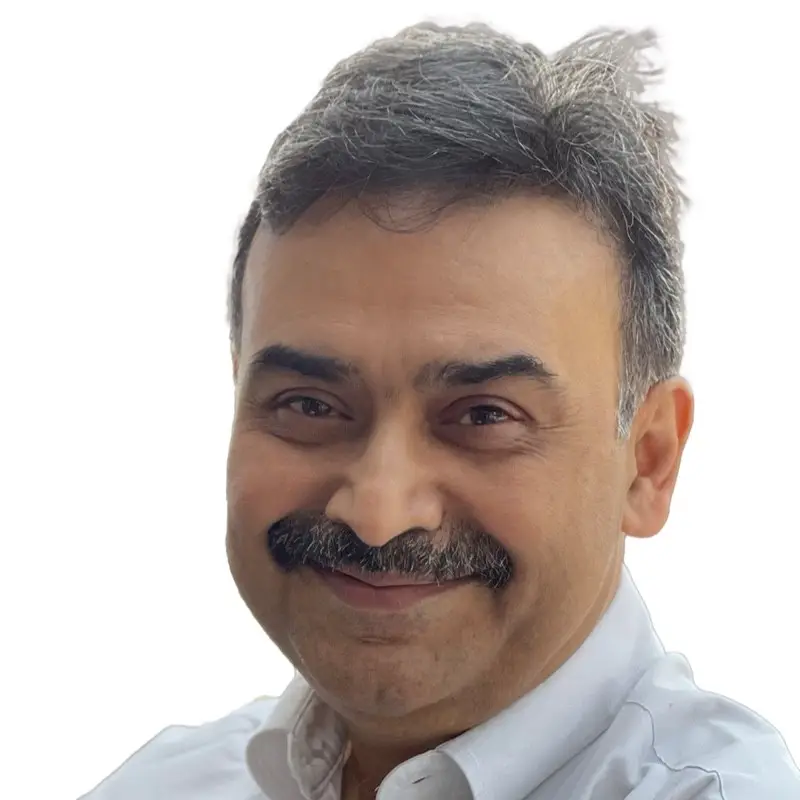 Abhijit is a strategic advisor to business leaders and organisations in transition. An executive coach to leaders on building a culture that attracts talent necessary to drive growth. He is rated among the top 10 learning experts globally. His clients range from Fortune 100 companies to start-ups and large Indian organizations. He is an active blogger, speaker at TEDx, INK and keynote speaker for industry events and corporates.
Abhijit keeps you updated with recruiting and hiring trends through his website. Have a look at Abhijit blogs.
General Manager L&D at Microsoft
https://www.linkedin.com/in/abhijit-bhaduri-5a77452
https://twitter.com/AbhijitBhaduri
Kunjal Kamdar, India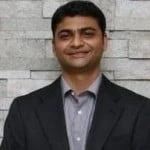 Kunjal Kamdar has been involved in Sourcing and Recruitment for over a decade. He has done his PGCHRM from XLRI Jamshedpur. Kunjal enjoys leveraging social media to attract talent and work on employer branding activities. Blogging is his real passion, and he in turn loves sharing his passion with others in the HR community. He is the Author of 90000+ hits blog, Rambling Recruiter's Blog.
Talent Attraction, Brand and Marketing Specialist at Air Products
https://www.linkedin.com/in/kunjalkamdar
Ruchi Bhatia, India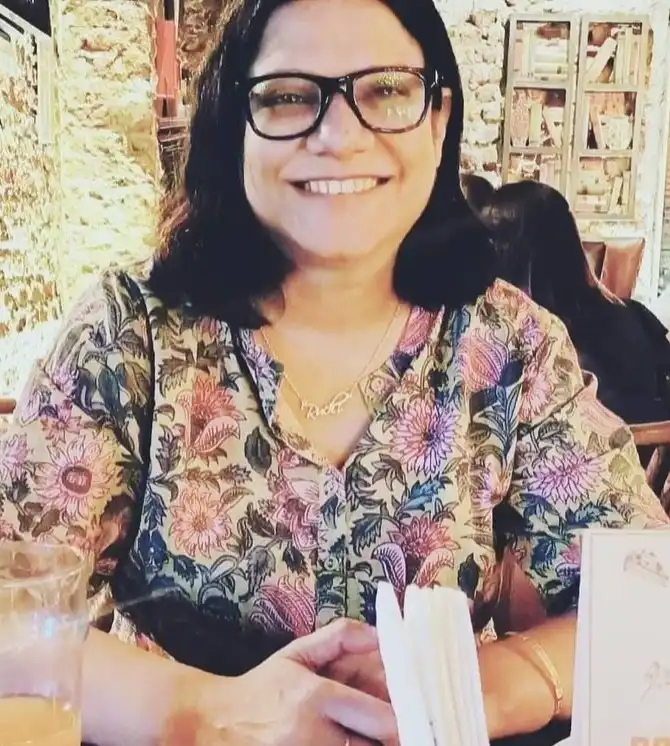 Ruchi Bhatia is a results-oriented HR Leader. She is IIM C Alumni. She has work experience across Talent Management, Diversity and Inclusion and Employer Branding at IBM. She won an award as Most Valuable Ambassador at IBM for Social Media Adoption and several Industry Recognitions for her work in HR & Gender Diversity. She is founder of WOWHR & HRGurukul - A Learning platform for HR Professionals
APAC Lead at Udder
https://www.linkedin.com/in/rucsb23
Mel Kleiman, USA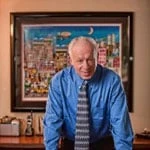 With over 30+ years of research and consulting experience under his belt, Mel Kleiman is known for helping businesses improve their employee hiring process. Apart from being one of the top thought leaders, Mel has also authored books including the best-selling Hire Tough, Manage Easy. He currently heads Humetrics, which has been helping employers reinvent the way they recruit. You can find Mel Kleiman's blogs here.
CEO / President of Humetrics
https://www.linkedin.com/in/hiretough/target=
https://www.twitter.com/MelKleiman
Dr. John Sullivan, USA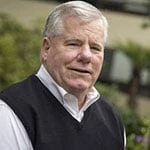 Dr. John Sullivan is a world-renowned HR thought-leader specializing in strategic talent management solution. Fast Company called him the "Michael Jordan of Hiring", Staffing.org considers him the "Father of HR Metrics", and SHRM called him "One of the industry's most respected strategists". With a whopping 1200 articles and 10 books covering all areas of talent management, Dr John Sullivan is a sought-after keynote speaker at prominent HR events.
CEO / Speaker, Advisor to Management, Author and Professor
https://www.linkedin.com/in/dr-john-sullivan/
https://www.twitter.com/DrJohnSullivan
Matt Buckland, UK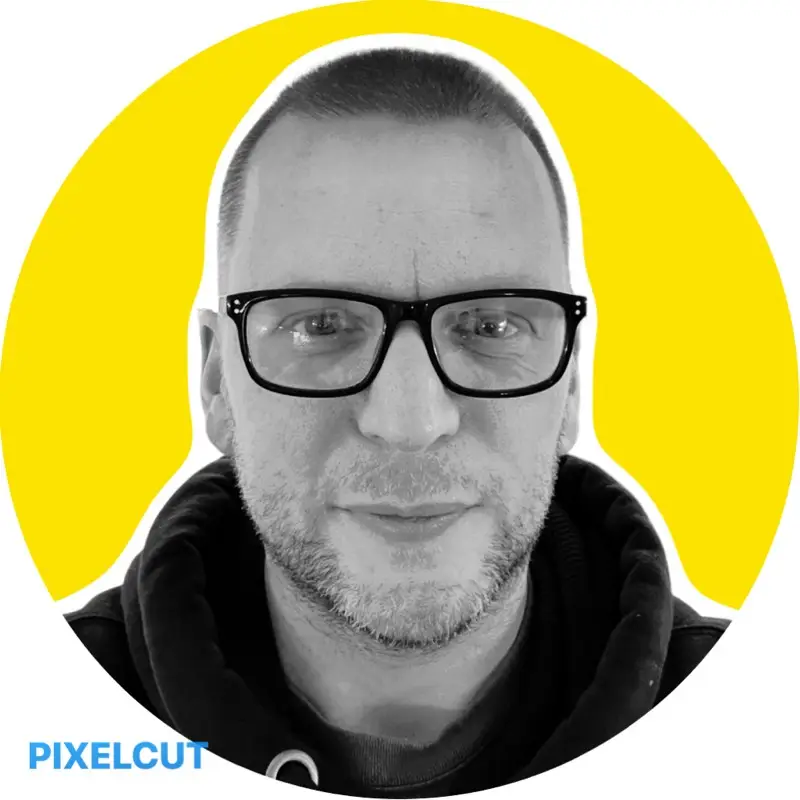 Matt Buckland is considered among the top thought leaders in the industry. With over 20 years of experience, Matt has successfully recruited high-quality talents in diverse areas such as software, trading, financial services, and sales.
Director of Talent Acquisition at Elliptic
https://www.linkedin.com/in/mlbuckland/
https://www.twitter.com/elsatanico
Craig Fisher, USA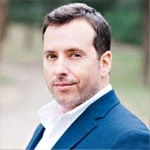 Craig Fisher is one of the most influential talent leaders around the world today. A pioneer in digital branding, his methods have been lapped up as best practices by companies like Linkedin, Zapoos, YUM! Brands, Hootsuite, and much more. Craig has authored Inbound Recruiting and also has been a popular keynote speaker at tech, social media, HR/recruiting, and sales conferences worldwide. He is also credited with creating the first Twitter chat for recruiters and partnered in the first Linkedin certified training company in North America. He regularly writes his blogs on his website.
CEO: Fractional Talent Acquisition and Recruiting Operations Leader at TalentNet Media
https://www.linkedin.com/in/wcraigfisher
https://www.twitter.com/fishdogs
Jason Buss, USA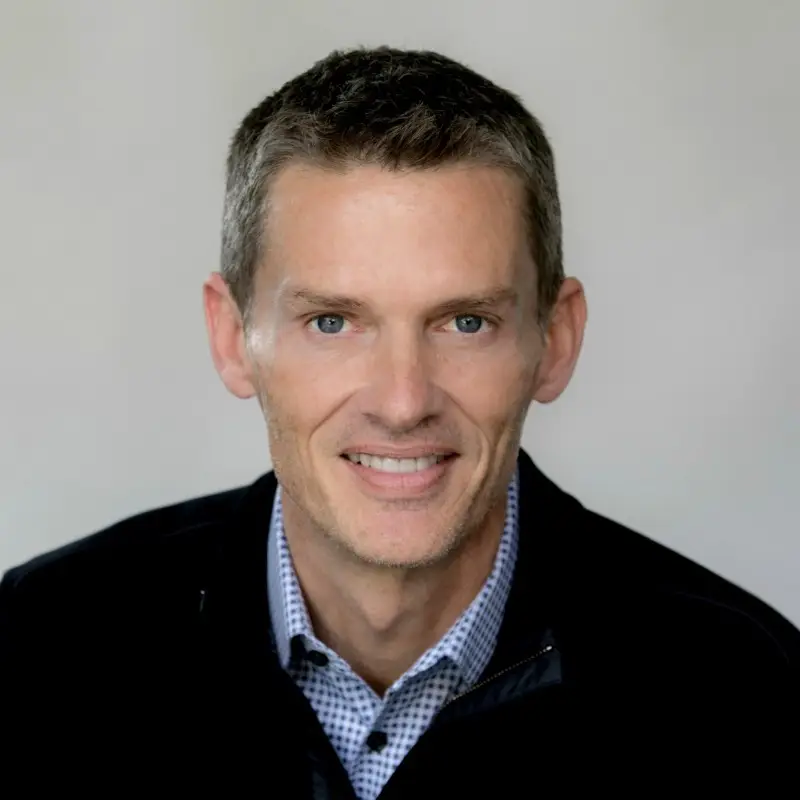 Jason Buss is a recognized recruitment expert with over 22 years of experience in identifying, recruiting and hiring high-performing teams. Jason has also authored and published content in, and has been quoted by The Huffington Post, Fast Company, Bloomberg, MarketWatch, and Society for Human Resource Management, Corporate Executive Board and more.
Vice President, Talent Acquisition at Roblox
https://www.linkedin.com/in/jbuss
https://www.twitter.com/jjbuss
Charlie Judy, USA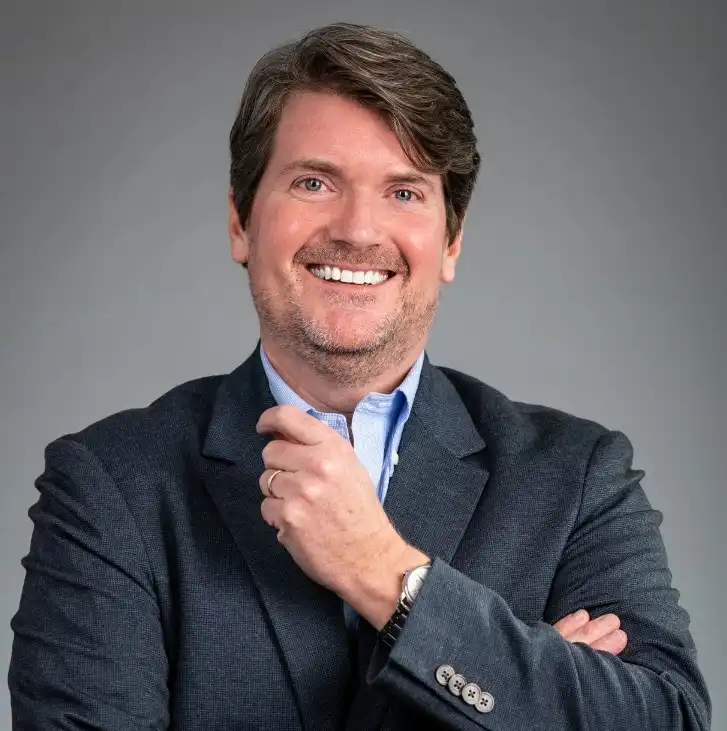 Talking about talent leaders, Charlie Judy has had over two decades of experience as an HR executive with some of the world's most prominent companies. An accomplished blogger, Charlie, is much sought-after expert on simplifying Human Resources. Currently he leads a team that collaborates with people for IMO (www.imohealth.com), a world-class healthcare technology company.
Chief People & Culture Officer (CHRO) at Intelligent Medical Objects
https://www.linkedin.com/in/cjudy
https://www.twitter.com/HRFishbowl
Sharlyn Lauby, USA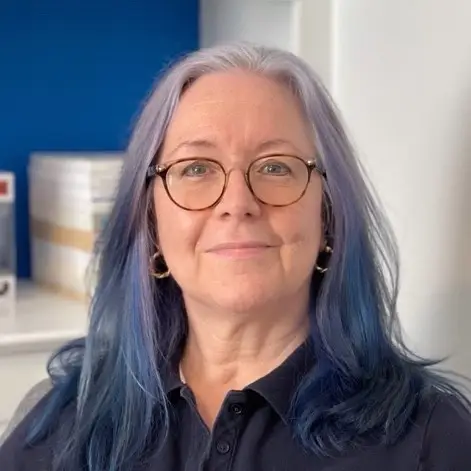 Sharlyn Lauby leads the hugely successful HRBartender blog that is among the most followed HR blogs in the world. Riding high on a rich experience of 20 + years, Sharlyn has earned a reputation for bringing business solutions to reality. With an in-depth knowledge of workplace social media, strategic planning, and recruitment, Sharlyn is one of the most sought-after HR experts in the world.
Human Resources Management: author, writer, speaker, consultant
https://www.linkedin.com/in/sharlynlauby/
https://www.twitter.com/sharlyn_lauby
Irina Shamaeva, USA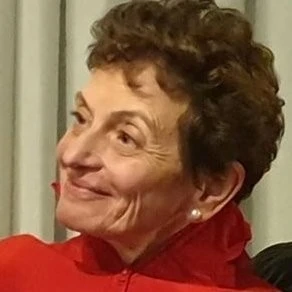 Irina Shamaeva's professional life is about all things Sourcing: hands-on search, sourcing, recruiting, online research, training, and tools. She has created successful recruiting communities like the Boolean Strings Linkedin group and the Boolean Strings Ning Network. Her blog Boolean Strings is much appreciated and followed by professionals from the HR industry. This dashing talent expert has founded the People Sourcing Certification Program that is quickly becoming a rage all over the world.
Partner, Chief SourcerPartner at Brain Gain Recruiting
https://www.linkedin.com/in/irinashamaeva
Jeanne Meister, USA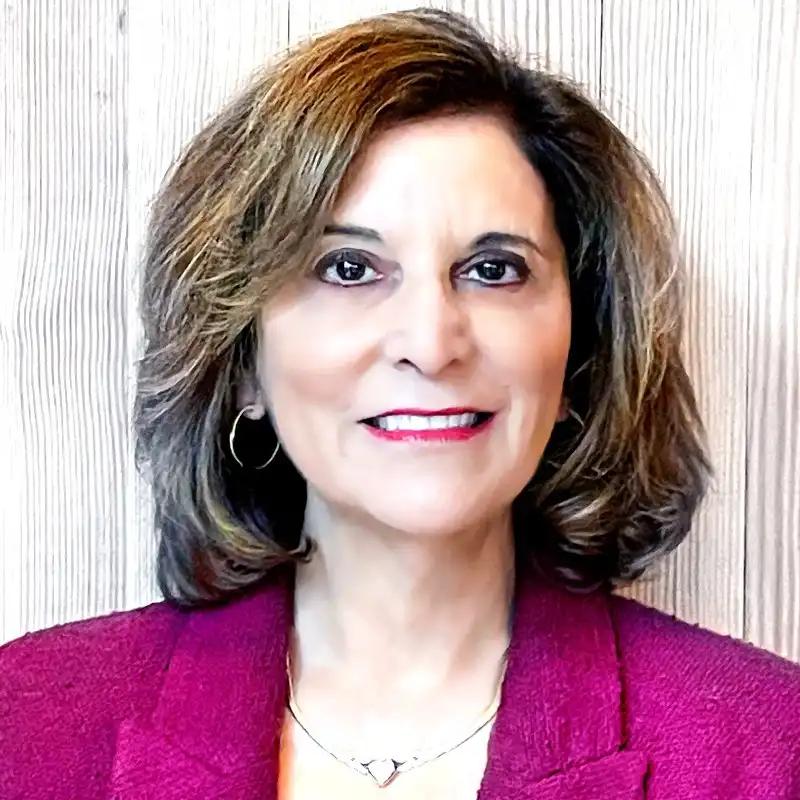 Jeanne Meister is a leading name for Human resource influencers around the world. She is a workplace visionary and activist driving her clients to think differently about work, the future workplace and the future workforce. She is currently a Partner of Future Workplace, an HR Advisory and Research firm assisting organizations in re-imagining and re-inventing how they operate in the future workplace.

Jeanne has authored many books including The Future Workplace Experience which has bagged the 2017 Axiom Business Book Award in Silver category for Best Business Book for Human Resource Professionals and has been highlighted in many prominent magazines as well. Glassdoor has recognized her efforts by naming Jeanne Meister in the list of top 50 influencers in Corporate Human Resources and Recruiting.
Executive Vice President at Executive Networks
https://www.linkedin.com/in/jeannemeister
https://www.twitter.com/jcmeister
Shanna Landolt, USA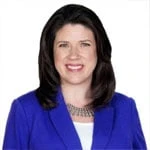 A multi-faceted entrepreneur and diversity leader, Shanna Landolt, is a name to reckon with in the HR world. A career and Linkedin expert, Shanna Landolt has featured all across North America on prime media channels like NBC, ABC, CBS, FOX, CityTV and, CTV. A leading recruiter in pharmaceutical and biotechnology sector, Shanna Landolt has partnered top organizations like Allergan, Ariad, Alphora and the likes as their recruitment consultant.
President │Pharmaceutical & Biotechnology Recruiter │Pharma Head-hunter at Shanna Landolt & Associates
https://www.linkedin.com/in/shannalandolt
https://www.twitter.com/shannalandolt
Amybeth Quinn, USA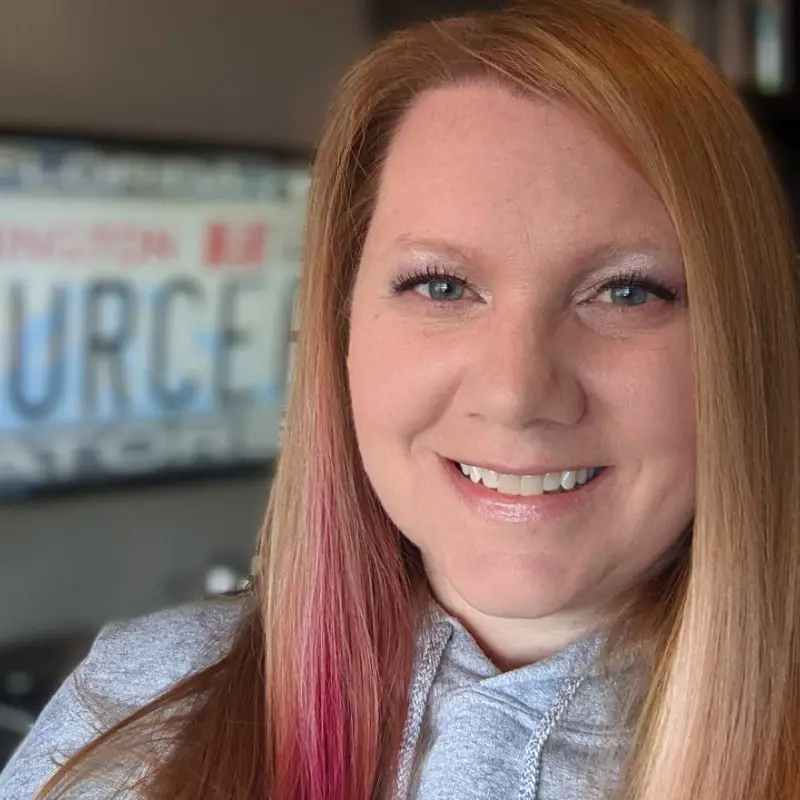 Amybeth Quinn has been in the HR field from 2002. Starting her foothold as an Internet researcher, Amybeth has honed her skills in networking, information retrieval methods, company profiling, training, and various strategic sourcing initiatives.
Director, Global Recruiting - Strategic Sourcing at Electronic Arts (EA)
https://www.linkedin.com/in/researchgoddess
https://www.twitter.com/researchgoddess
Sabrina Baker, USA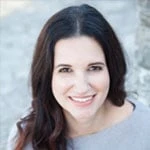 Founder of Acacia HR Solutions, Sabrina Baker is an inspiration to many. One of the most dynamic recruitment leaders, Sabrina has carved a niche for herself by branching out on her own after 11 years of dedicated service in the corporate world. An avid SHRM volunteer, Sabrina is an expert in helping small-scale businesses refine their HR and recruiting strategy to fit their budget and resources.
HR Outsourcing | HR Consulting | Speaker | Writer | Founder, Acacia HR Solutions | Small Biz | California HR Consultant
https://www.linkedin.com/in/sabrinabaker
https://www.twitter.com/sabrinalbaker
Jeremy Roberts, USA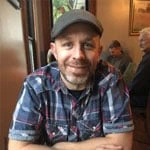 Jeremy Roberts is a notable keynote speaker specializing in corporate talent acquisition. Jeremy has had considerable experience on sharing his views as a keynote speaker at various platforms. Jeremy is currently focusing on helping talent acquisition practitioners' use machine learning and artificial intelligence to set up a more efficient recruitment process.
Director, Solution Design and Innovation at Cielo Talent
https://www.linkedin.com/in/jeremyroberts
https://www.twitter.com/imJeremyR
Jackye Clayton, USA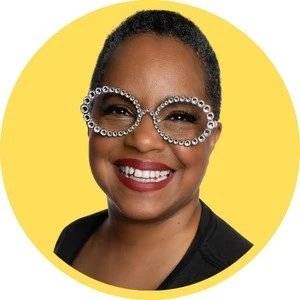 Jackye is an acclaimed thought leader and inspirational speaker on recruiting and DEI topics. She brings years of experience recruiting across a variety of industries including Technology, HR, Legal, Finance, and Operations. In her role as the VP of Talent Acquisition thought leaders and DEI, she leads all related work at Textio, provides critical expertise to customers, and serves as a leading voice in the products Textio creates for the broader ecosystem.
VP of Talent Acquisition and DEIB at Textio
https://www.linkedin.com/in/jackyeclayton
https://www.twitter.com/jackyeclayton
Maren Hogan, USA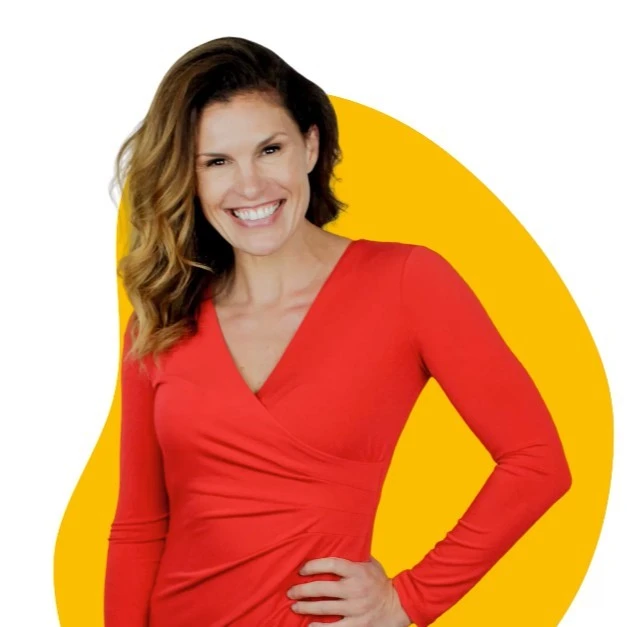 Maren Hogan is the CEO and founder of Red Branch Media, a full-service marketing and advertising agency with a focus on HR. Maren has over 15 years of experience in HR and Recruitment space and is a popular thought leader in the global recruitment and talent space.
CEO and Founder of Red Branch Media
https://www.linkedin.com/in/marenhogan
https://www.twitter.com/marenhogan
Ben Slater, UK
Ben Slater is the Senior VP at Beamery, which is a recruiting CRM and marketing software. Ben is an advocate of using technology in HR and finding innovative ways for Employee engagement and Branding platform. He regularly writes for HRtechweekly about the ever-changing HR scenario.
Senior Vice President Marketing, Beamery
https://www.linkedin.com/in/ben-slater-96298367
https://www.twitter.com/BenJHSlater
Tony Restell, UK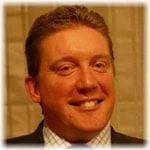 Tony Restell is a social media marketing enthusiast passionate about helping organizations create a brand value that can attract the best talents around. Recruitment teams across the globe have taken help from Tony to build the perfect social media image that helps them to source the best talents. He has written numerous blogs that will help in leveraging social media for optimum recruitment.
Director, Social-Hire.com
https://www.linkedin.com/in/tonyrestell/%20target=
https://www.twitter.com/tonyrestell
Stacy Donovan Zapar, USA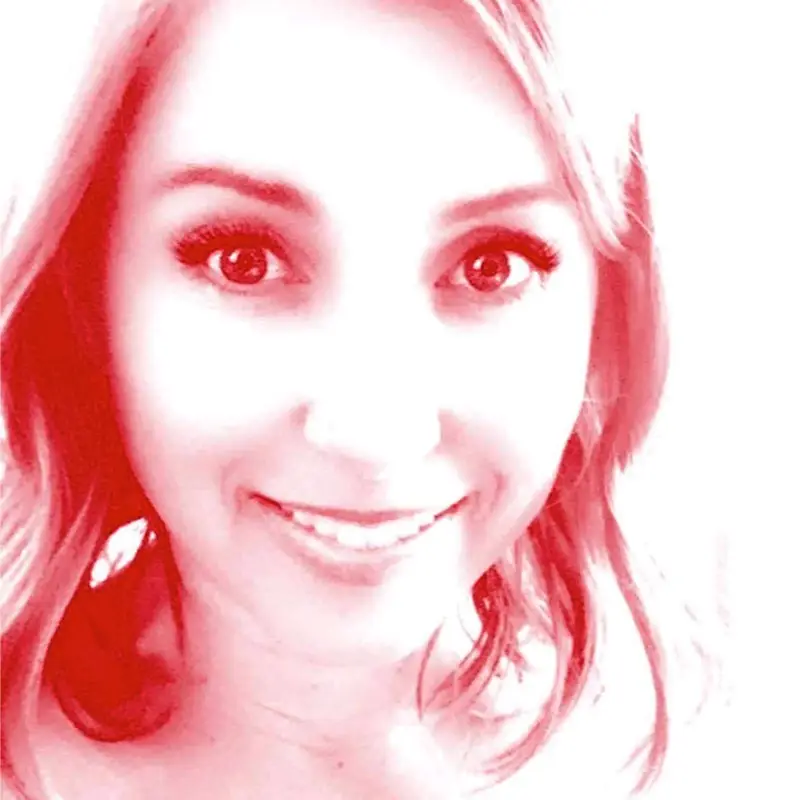 Stacy Donovan Zapar is one of the leading recruitment experts around the globe. An absolute veteran in the field with a career spanning 20 years, she has dabbled in various roles like recruiter, recruiting strategist, advisor, and trainer with ease. Founder of The Talent Agency, specializing in recruitment consultancy, the agency boasts of world-class employers including TripAdvisor, Zappos, Netflix, Amazon, Walmart, Booking.com to name a few. She has been featured in Washington Post, Entrepreneur, Fortune, Harvard Business Review, Forbes, and many more.
Founder, The Talent Agency
https://www.linkedin.com/in/stacyzapar
https://www.twitter.com/StacyZapar
Glen Cathey, USA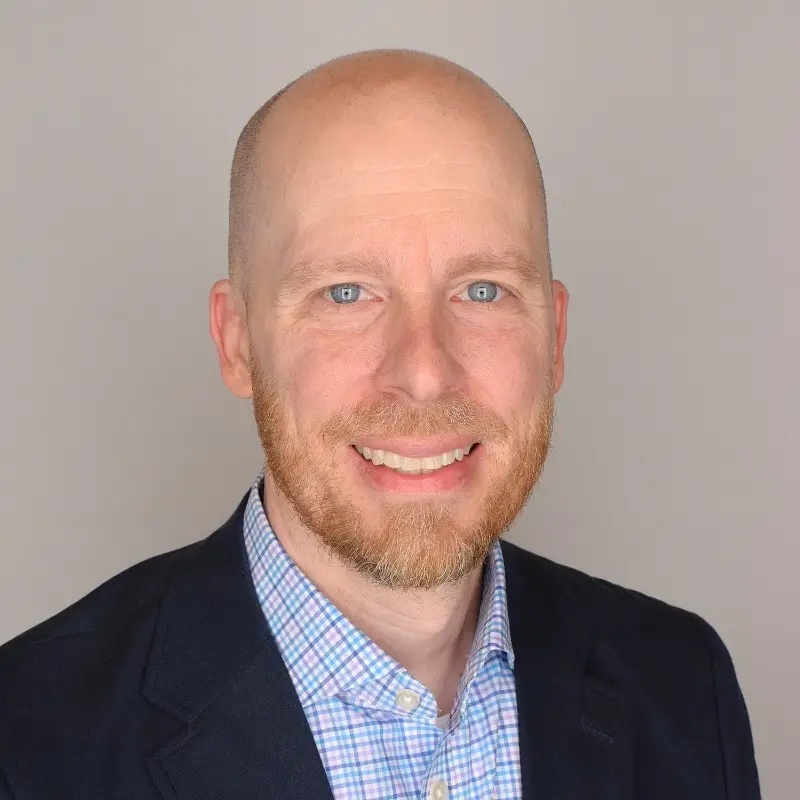 Glen Cathey is a strategic thinker, prominent global keynote speaker, and a talent acquisition leader. Being passionate about people, data, AI, and leadership, served as the thought leader for sourcing/social/recruiting strategies, technologies, and processes for firms with over 2M hires annually. Glen actively shares his thoughts on Booleanblackbelt
Head of Digital Strategy and Innovation, Randstad
https://www.linkedin.com/in/glencathey
https://www.twitter.com/GlenCathey
Steve Levy, USA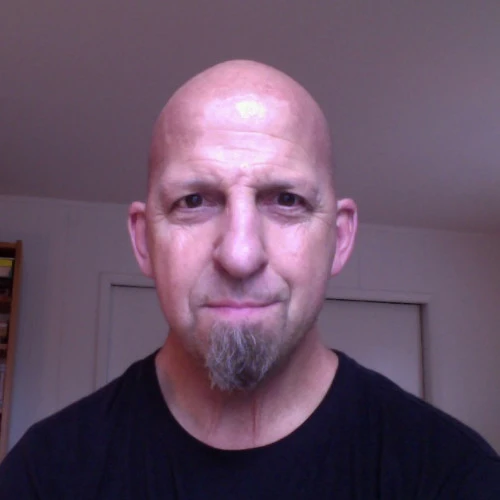 Steve Levy is one of the names to reckon with for HR influencers. He is a world class recruiting leader and employee brander who has built and led numerous technical talent communities. He is the founding member of the Association of Talent Acquisition Professionals.
Hands-on Recruiting/Sourcing Leader, workforce planner, employee brander
https://www.linkedin.com/in/stevenmlevy
https://www.twitter.com/@LevyRecruits
Johnny Campbell, Ireland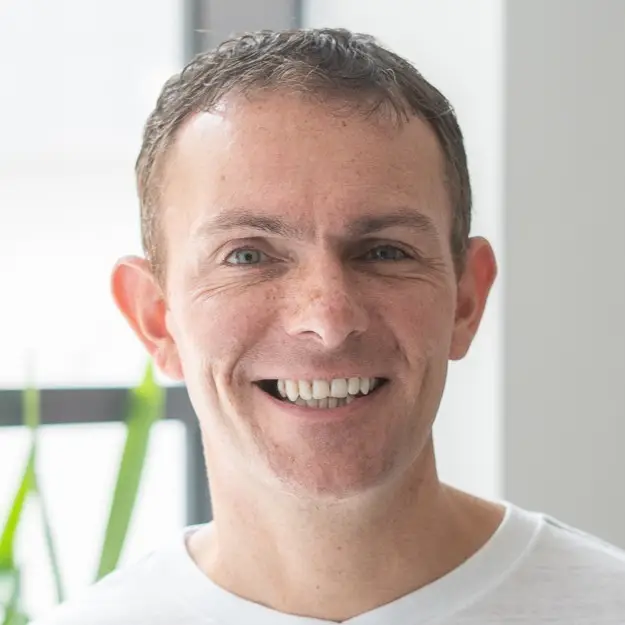 Johnny Campbell is a Human Resource expert providing guidance to recruiters and HR professionals to hire, develop, and retain the best talents. With his company, Socialtalent.net, Johnny has already transformed over 15000 recruiters and inside sales professionals from companies like Cisco, Intel, GE, Manpower, Ranstaad, and Pontoon into Ninjas! SocialTalent is the world's most popular learning experience platform for hiring. Today they employ over 70 people from their head office in Dublin, Ireland and service enterprise clients in the US, UK & Northern Europe with users in all corners of the world.
Founder and CEO of Social Talent
https://www.linkedin.com/in/johnnycampbell
https://www.twitter.com/socialtalent
Joe Burridge, UK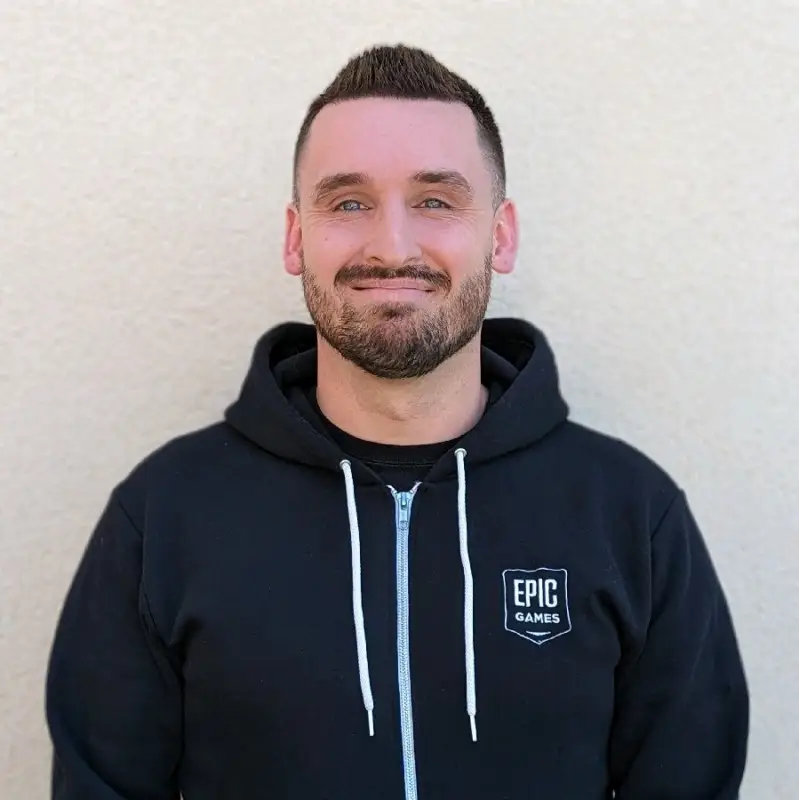 Joe Burridge is a Senior Recruiter at Epic Games. He is a part of a team that continually strives to do right by the community and customers. Joe is currently building Epic's tech and engineering teams across Europe.
Senior Recruiter, Epic Games
https://www.linkedin.com/in/joeburridge
https://www.twitter.com/JoeFindsTalent
William Tincup, USA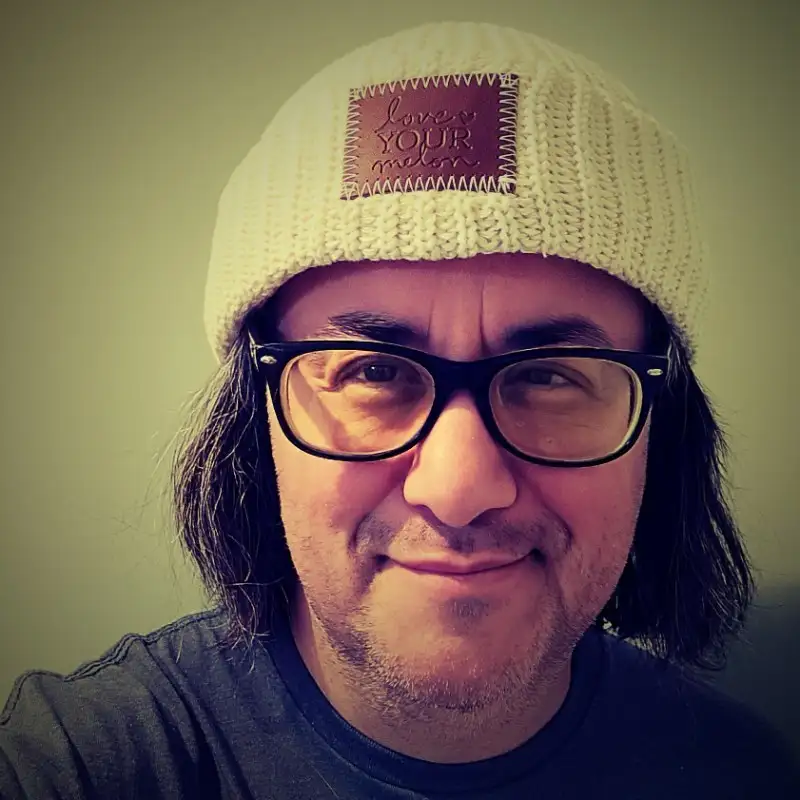 At his core, William is a "thought provocateur" in that he evaluates what is & questions why. He's studied all aspects of HR & TA (recruiting) for 20+ years. This includes both practitioners of HR & TA as well as the tech that serve these practitioners. He is the President and Editor-at-Large of RecruitingDaily. At RecruitingDaily, he acts as a spokesman, speaks at conferences and webinars, attends analyst meetings, programs training events (HRTX) & prolifically podcasts.
President, RecruitingDaily
https://www.linkedin.com/in/tincup
https://www.twitter.com/williamtincup
Kevin Grossman, USA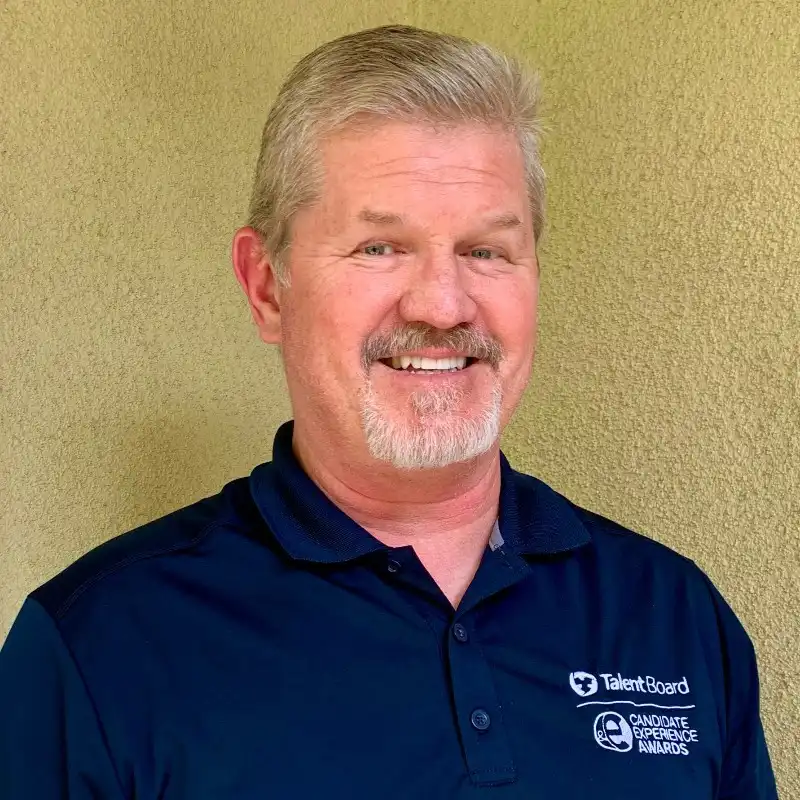 A certified Talent Acquisition Strategist (TAS) and Human Capital Strategist (HCS) by HCI, his podcasts provide valuable insights into the evolving world of HR and technology. Currently he is the Talent Board president and a board member responsible for the Candidate Experience Awards worldwide. Founded in 2011, it's the first non-profit research organization focused on the elevation and promotion of a quality candidate experience with industry benchmarks that highlight accountability, fairness and business impact.
President and Global Board Member of Global Programs
https://www.linkedin.com/in/kevinwgrossman
https://www.twitter.com/KevinWGrossman
Jay Kuhns, USA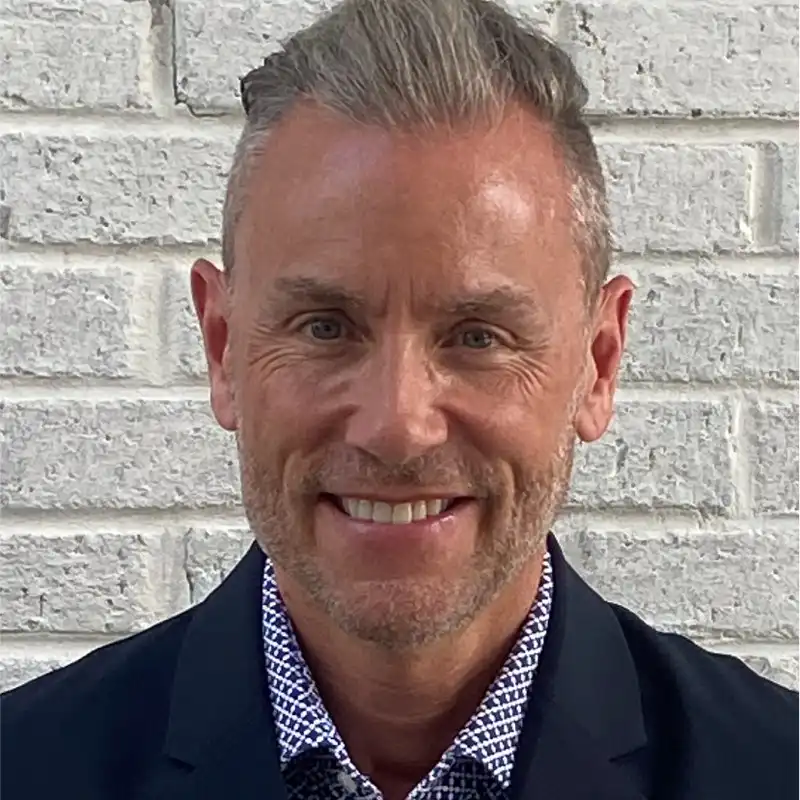 One of the very few human resources executive in the healthcare industry, Jay Kuhns has been a pioneer in adapting social and digital tools into Human Resources functions at the hospital where he served as the Vice President of Human Resources. What Jay achieved with the hospital was nothing short of revolutionary, to say the least making him a sought-after diversity leader in HR field. Jay has written informative blogs on his website which have a tremendous following among HR professionals.
Vice President, IRI Consultants
https://www.linkedin.com/in/jaykuhns
https://www.twitter.com/jrkuhns
Bill Kutik, USA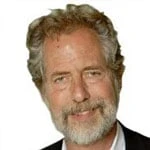 Among the top thought leaders, Bill Kutik specializes in HR technology. The "Firing Line with Bill Kutik" is a much-followed monthly HD broadcast quality videos with leading HR experts and executives. Besides this Bill Kutik is also credited for building and managing the famous HR Tech.
Member Board of Directors, Aspetuck Land Trust Inc
https://www.linkedin.com/in/billkutik
https://www.twitter.com/billkutik
Will Staney, USA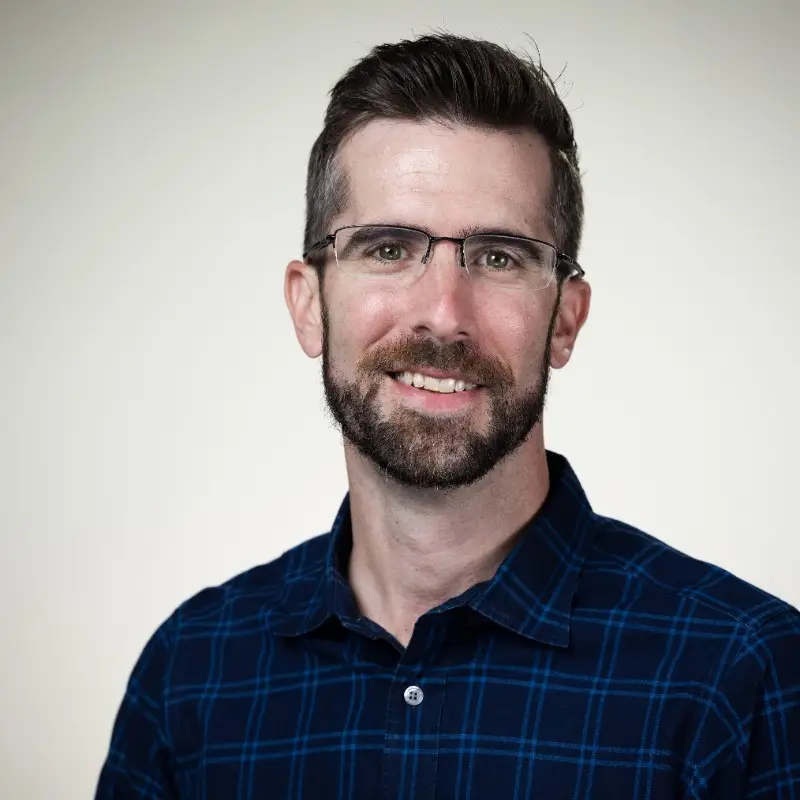 Will Staney is an influential voice in the HR and recruiting space. Will has led Global Talent Acquisition at popular startups Twilio and Glassdoor besides being in recruiting leadership roles at enterprise softwares like VMware, SuccessFactors, and SAP. He has led successful strategic programs including employer branding, sourcing strategy, recruiting operations, and systems process design. Will Staney is the Founder and CEO of Proactive Talent, a recruiting and employer branding consulting and staffing company focused on helping companies evolve the way they hire and attract talent as well as the Co-Founder of Talent Brand Alliance, a professional community for Employer Branding and Recruitment Marketing professionals.
Founder & CEO at Proactive Talent Strategies
https://www.linkedin.com/in/willstaney
https://www.twitter.com/willstaney
Jerome Ternyck, USA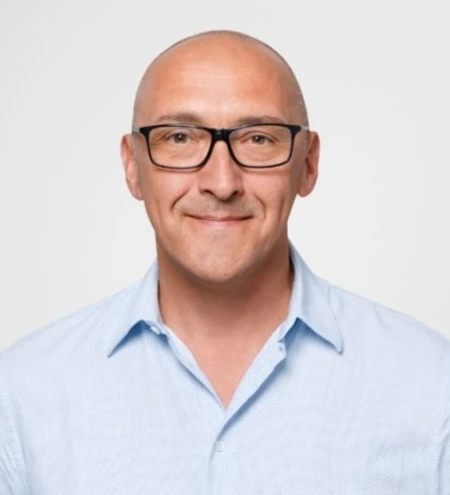 Founder and CEO of Smart Recruiters, Jerome Ternyck, has reinvented the Applicant Tracking System to provide organizations to hire better and smarter. A perfect combination of recruitment and technology, Jerome Ternyck has certainly made a mark as one of the top HR contributors followed by HR professionals worldwide.
Founder & CEO of SmartRecruiters
https://www.linkedin.com/in/jerometernynck
https://www.twitter.com/jerometernynck
George Larocque, USA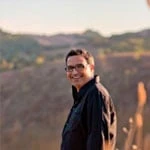 Geroge Larocque is your go to guy for HR related technology and services. He has founded WorkTech that has Analyst and advisory services for firms using and/or developing HR technology. George is an expert on Talent Acquisition, Talent Management, Employee Engagement, Core HR, and more.
Founder, WorkTech by LAROCQUE
https://www.linkedin.com/in/georgelarocque
https://www.twitter.com/glarocque
April Eldred, USA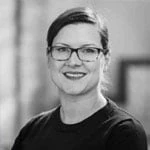 April Eldred is a leading name among HR leaders of the world. Being a seasoned corporate as one of the Talent Acquisition Thought Leaders, April has helped built high powering teams with her efficient recruiting techniques.
VP, Global Talent Acquisition, Moderna Therapeutics
https://www.linkedin.com/in/aprileldred
https://www.twitter.com/AmazingTalent
Carrie Corbin, USA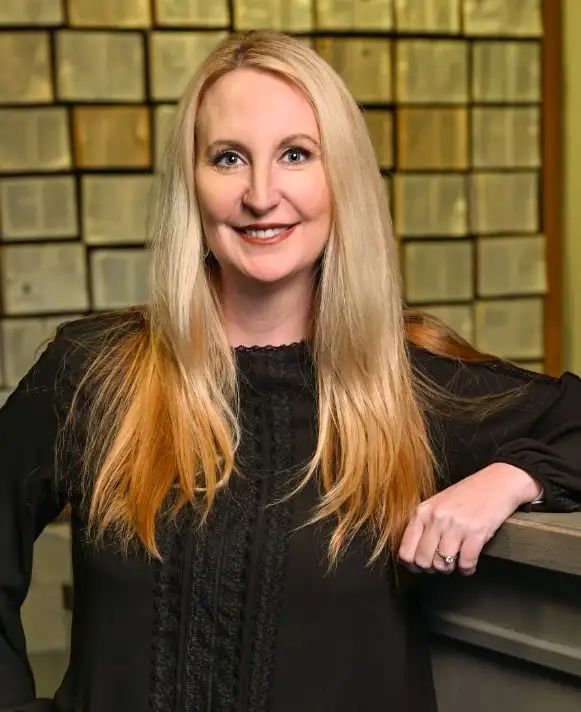 Carrie Corbin is a globally respected name as a recruitment expert. She has pioneered successful and high-performance Talent Acquisition Programs for global fortune 10 companies. Carrie is known for her unique approach and methodology to solve the innumerable yet common challenges in staffing. Her ideas have also garnered a positive response from several media outlets like Good Morning America, Fox & Friends, and The White House.
Carrie founded Hope Leigh Marketing Group & Corbin Global Consultants to leverage her years of experience leading and building HR, Recruiting and Employer Brand in companies of all sizes and across multiple industries.
Managing Partner, Hope Leigh Marketing Group
https://www.linkedin.com/in/carriecorbin/
https://www.twitter.com/thecarriecorbin
Arie Ball, USA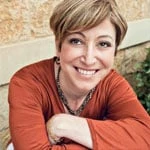 Arie Ball is the VP, Talent Acquisition at Sodexo. Arie Ball has been a prominent face in the top thought leaders of the world using an efficient recruitment technique to source out the best talents.
VP Talent Acquisition at Sodexo
https://www.linkedin.com/in/arieball
https://www.twitter.com/arie_ball
Chris Hoyt, USA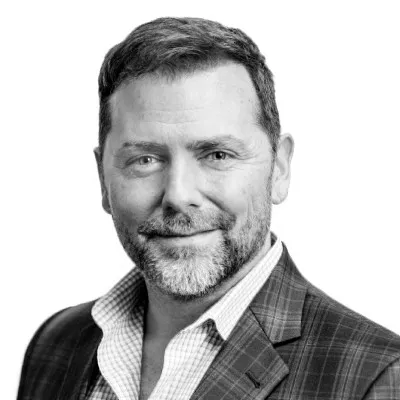 Chris Hoyt is among the top HR influencers of the world with over 20 years of experience in the HR industry. Chris has been working relentlessly to edge out the traditional age-old recruiting practices and get hiring teams to embrace unconventional but result-oriented recruitment strategies to find and nurture the best talents.
President at CXR Foundation
https://www.linkedin.com/in/chrishoyt
https://www.twitter.com/TheRecruiterGuy
Chrissy Thornhill, USA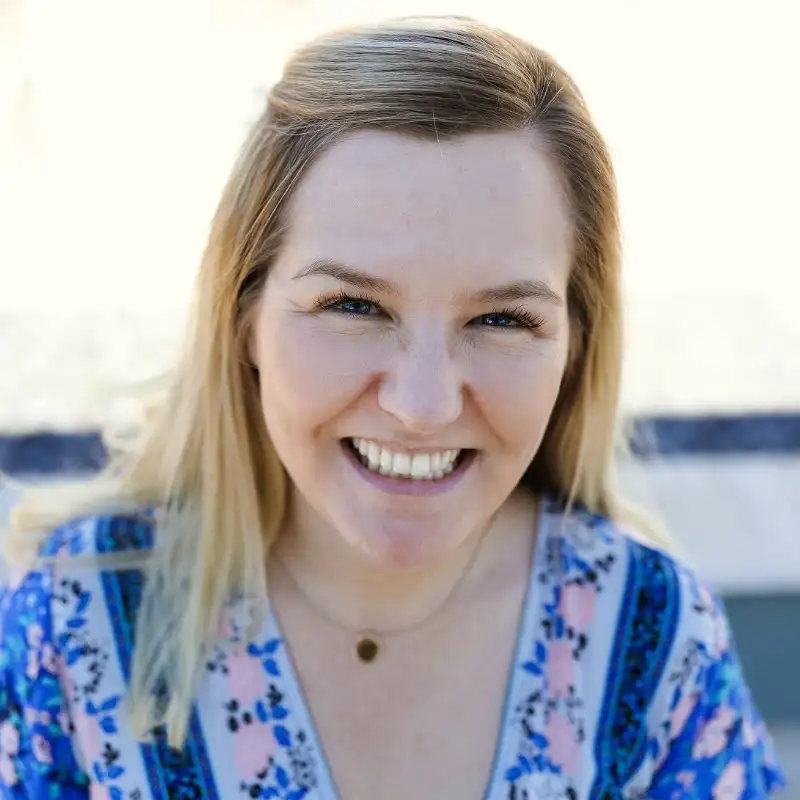 Chrissy Thornhill is primarily a Global people leader with 15 years of experience, having managed every aspect of employer brand and recruitment marketing across numerous companies, industries, and 29 countries (AMER, APAC, EMEA). She was named a Glassdoor Talent Warrior, a list that recognizes the most cutting-edge talent acquisition professionals in the U.S.
Director, Medlife
https://www.linkedin.com/in/chrissythornhill/
https://www.twitter.com/chrissyglo
Chrystal Moore, USA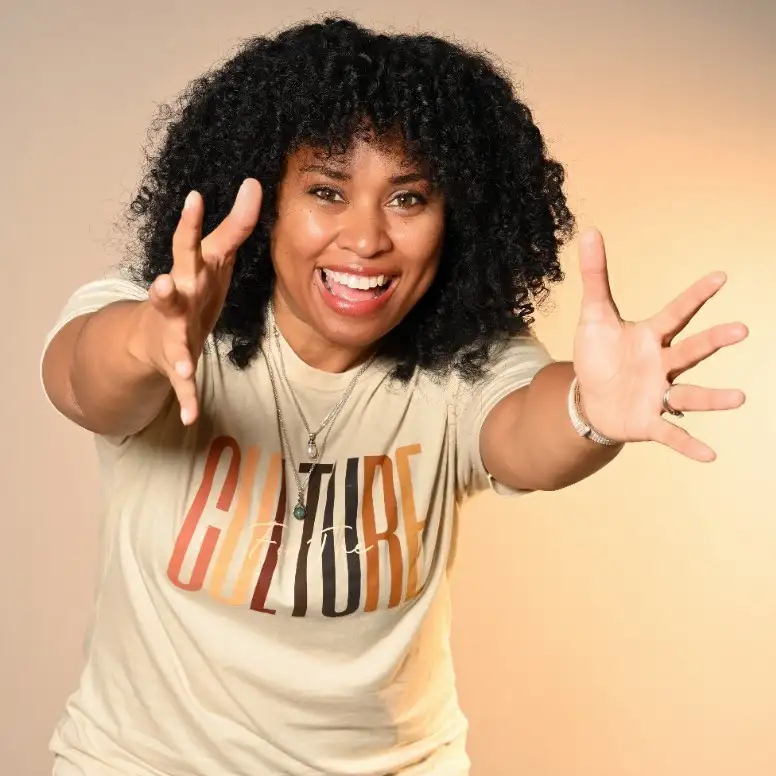 Chrystal is a Talent Acquisition Leader with global, matrix organization experience specializing in TA operations and talent sourcing. She believes in taking the innovative and unconventional recruiting approach to find, hire, and develop top talent. A thorough understanding of the talent acquisition process has led to Chrystal being regarded among the best recruitment experts in the world.
Global Head of Talent Discovery, Pinterest
https://www.linkedin.com/in/chrystalmoore
https://www.twitter.com/RecruitMoore
Dustin Carper, USA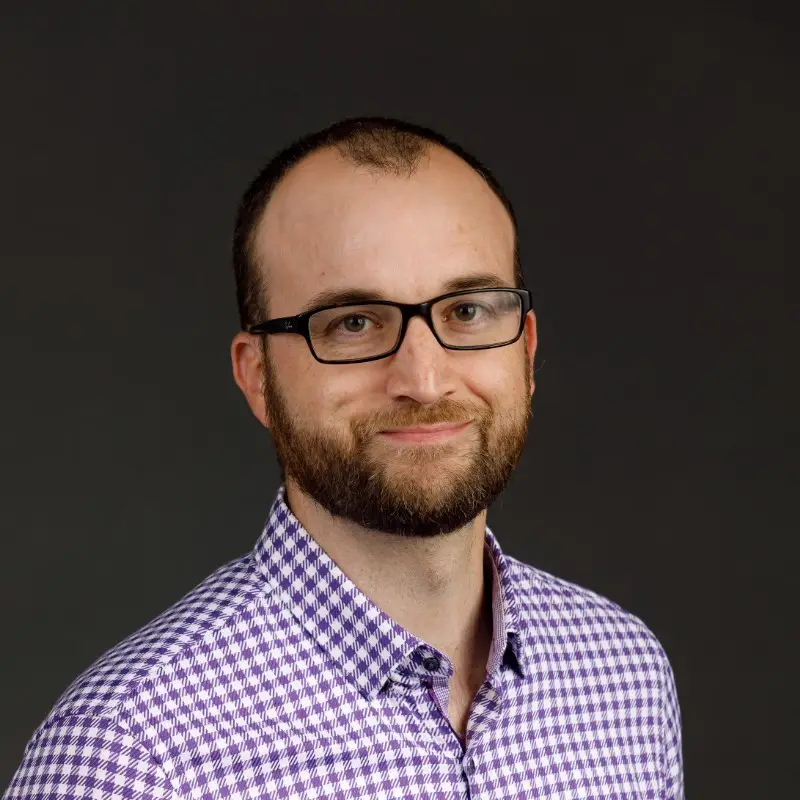 Dustin has experience leading global teams and employer brand projects for many global organizations such as Boeing, PwC, ALDI and Accenture. He likes to build things then break them to understand how they work. And then try to improve them. He is been a speaker at conferences outlining the need to have the perfect hiring strategy that will help the businesses in the long run.
Chief People Officier, Radancy
https://www.linkedin.com/in/chiheadhunter/
https://www.twitter.com/ChiHeadhunter
Lars Schmidt, USA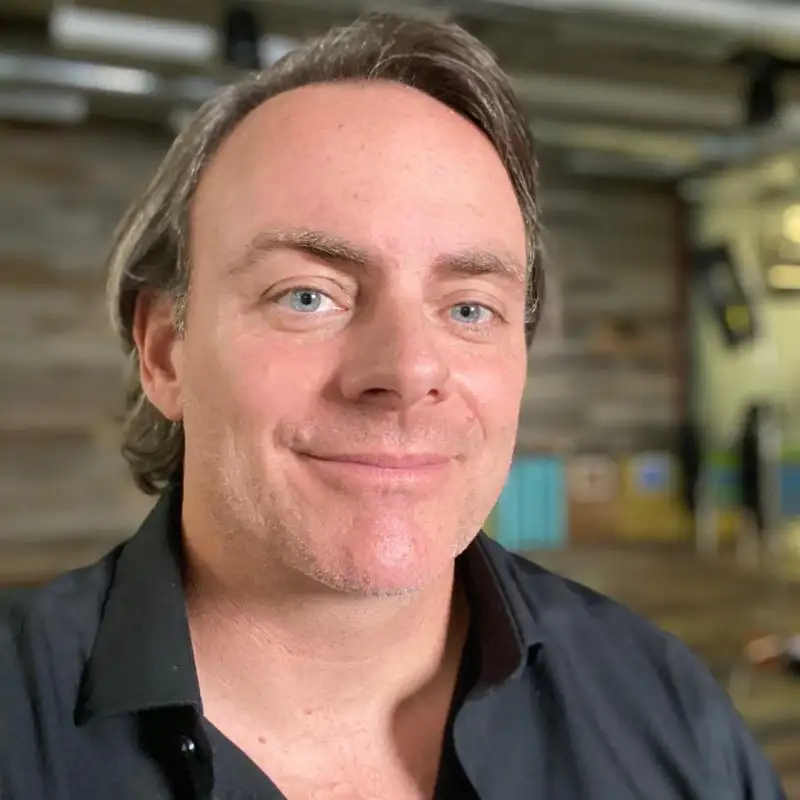 Lars's personal mission is accelerating innovation in HR. He supports that in a range of ways from HR executive search, connecting and developing the next generation of people leaders, editorial projects, and open-source initiatives. With his company AmplifyTalent, Lars advises organizations on the most progressive recruiting strategies that will bring in the best talent pool to sustain in the long run.
Founder, AmplifyTalent.com
https://www.linkedin.com/in/larsschmidt
https://www.twitter.com/InFullBloomUS
Naomi Bloom, USA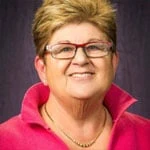 Naomi Bloom is a known name for top HR influencers in the world. Naomi built the only vendor-neutral HRM domain model and application architecture "starter kits." Licensed across the industry from 1995 through 2013, Naomi's IP has been considered to be not only the state-of-the-art but also a primary contributor to many of today's best practices in HRM enterprise software. Being an accomplished keynote speaker, Naomi shares her thoughts in many HR events.
Vice Chairman of the Board, Florida Repertory Theatre
https://www.linkedin.com/in/naomibloom
https://www.twitter.com/InFullBloomUS
Yvette Cameron, USA
A proven executive leader and visionary, Yvette Cameron brings over 25 years of experience in designing, developing, communicating and managing global technology solutions. Her work enables companies to align business objectives and workforce initiatives, capitalize on digital transformation and achieve an All-In workforce.
Senior Vice President, Global HCM Product Strategy
https://www.linkedin.com/in/yvettecameron/
https://www.twitter.com/yvettecameron
Rachelle Roberts, USA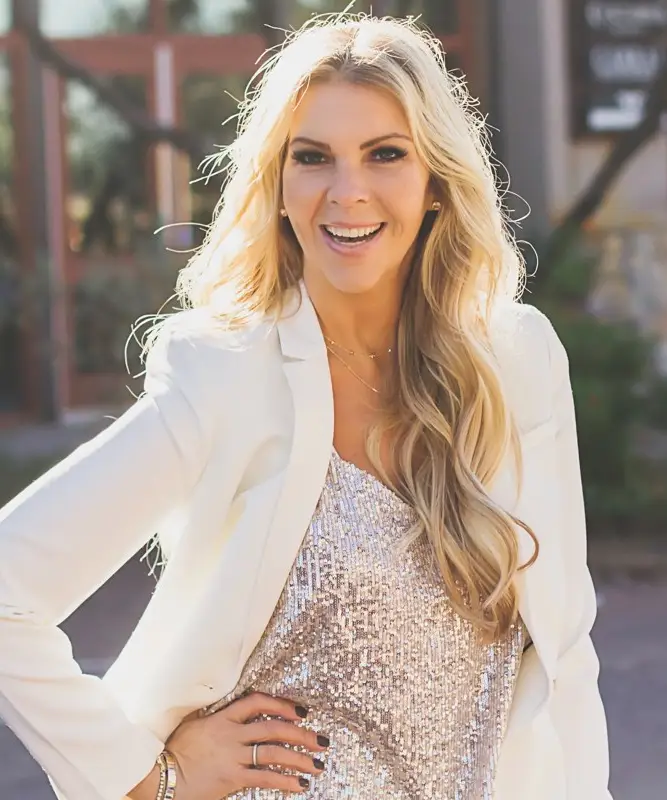 With over 17 years of experience in the HR industry, Rachelle is looked upon as a prolific Human resource expert. She provides clients with the expertise needed to connect with and match great candidates. Rachelle also works with clients to enhance the candidate experience, create winning talent acquisition strategies and provide performance management guidance and planning.
Senior Manager, Talent Acquisition at Slalom
https://www.linkedin.com/in/corporatehrgirl/
https://www.twitter.com/corporatehrgirl
Madeline Laurano, USA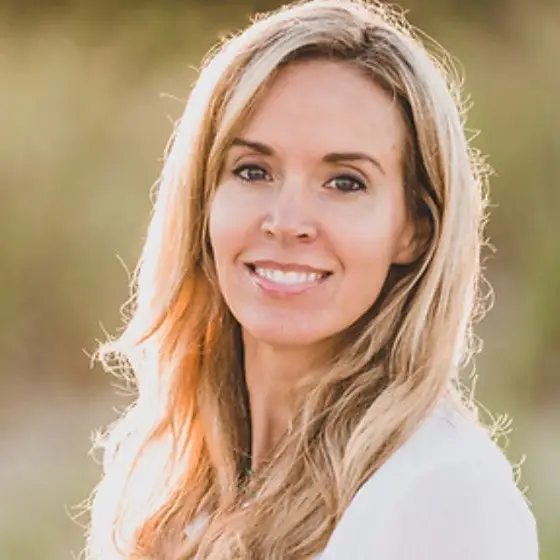 Madeline's primary focus over the last 12+ years has been on the talent management market, specializing in talent acquisition. Her work helps companies both validate and reevaluate their strategies and understand the role technology can play in driving business outcomes. She is co-author of Best Practices in Leading a Global Workforce and has been quoted in the Wall Street Journal, The Boston Globe, Yahoo News, and The Financial Times.
Co-Founder at Aptitude Research Partners
https://www.linkedin.com/in/madelinelaurano
https://www.twitter.com/madtarquin
Gerry Crispin, USA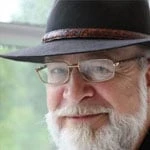 A passionate recruiter, Gerry finds technology and data as the ultimate tools to an efficient recruiting strategy. CareerXroads, founded in 1995, is a premium, peer-to-peer community of TA Leaders that share unconditionally what keeps them up at night and what they are doing about it now.

Principal & Co-Founder at CareerXroads
https://www.linkedin.com/in/gerrycrispin
https://www.twitter.com/GerryCrispin
Michael Vandervort, USA
An HR practitioner for over 25 years, Michael VanDervort specializes in helping companies and clients to build thriving workplaces driven by positive associate relations.
Michael is a co-host on the well-known HR podcast Drive Thru HR. He frequently speaks and writes on a wide variety of HR topics including labor and employees' relations, positive workplace leadership, employee engagement and social media.
Senior Labor Relations Specialist, Publix Super Markets
https://www.linkedin.com/in/michaelvandervort
Michael Haberman, USA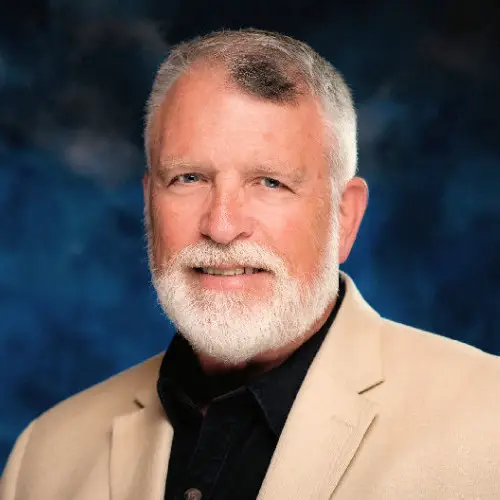 An experienced HR campaigner, Michael Haberman, nicknamed "The HR Compliance Guy", is an HR expert and consultant who has helped many organizations align their HR policies and recruitment strategies. Michael has been teaching the SHRM certification preparation course for over 18 years. He also helped smaller businesses understand the importance of the alignment of HR with the overall strategic objective of the organization.
Retired
https://www.linkedin.com/in/michaeldhaberman
https://www.twitter.com/MikeHaberman
Christopher Fields, USA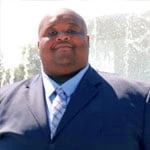 Christopher Fields has been featured in the top 100 most Social Human Resources Experts on Twitter by Huffington Posts. Christopher has a master's in HR and Labor relations with a fair bit of experience as an HR writer and Speaker. Currently, he is the owner of ResumeCrusade. He has also been quoted and featured in a lot of popular HR blog posts around the world.
Owner at ResumeCrusade
https://www.linkedin.com/in/christopherfieldsmlhr
https://www.twitter.com/resumecrusade
Harry Urschel, USA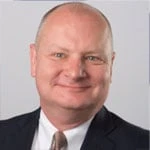 Harry Urschel is a passionate recruitment leader that has helped build successful cultures for high performing teams. Harry is among the 10 most followed top recruitment thought leaders on twitter as well as among the top 100 HR influencers in the world. You can read his blogs that provide a deep understanding of how Human resources work in the simplest of manners.
Managing Partner at Hansen Back
https://www.linkedin.com/in/harryurschel
https://www.twitter.com/eExecutives
Neil Morrison, UK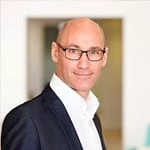 An expert in compensation and benefits, Neil prides himself on his excellent communication skills to devise innovative hiring strategies to attract top talents. He is an experienced FTSE100 executive with broad international experience and has led fast moving, high growth organisations as well as those undergoing significant transformation and change, including both mergers and acquisitions.
Group Human Resources Director, Severn Trent Water
https://www.linkedin.com/in/morrisonneil
https://www.twitter.com/neilmorrison
Daniel Chait, USA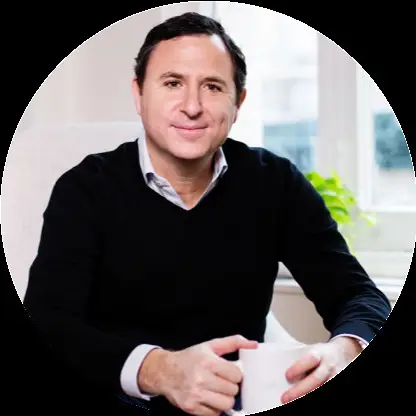 Daniel Chait is CEO & co-founder of Greenhouse, the fastest-growing enterprise Talent Acquisition Suite. Daniel has been a technology entrepreneur in New York for over 20 years. Daniel is a frequent speaker on the topics of recruiting and entrepreneurship at numerous venues including the Wharton Entrepreneurship Conference, Stanford Graduate School of Business, and the University of Michigan Center for Entrepreneurship.
CEO at Greenhouse
https://www.linkedin.com/in/dhchait/
https://twitter.com/dhchait?lang=en
Patty McCord, USA
She is the former chief talent officer at Netflix and an author of 'Powerful', Building a Culture of Freedom and Responsibility. Patty is a coach, speaker and a leader with expertise in recruitment, mentoring and team building.
Read about Patty's book 'Powerful', Building a Culture of Freedom and Responsibility
Principal, Patty McCord Consulting
https://www.linkedin.com/in/pattymccord/
https://twitter.com/pattymccord1
Katie Burke, USA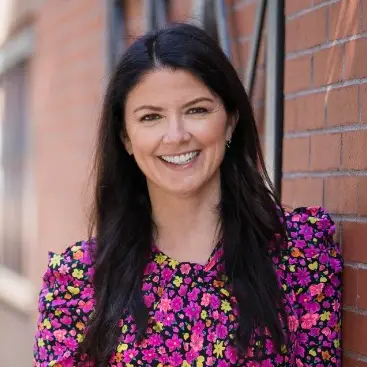 Katie Burke is chief people officer at Hubspot. She is a frequent blogger and speaker on company culture and women's leadership, avid student of management and growth, and employment brand enthusiast who believes people should have jobs they truly love. She's empathetic, transparent, and a truly remarkable leader that you only are fortunate to learn from a few times in your career.
Chief People Officer at Hubspot
https://www.linkedin.com/in/katie-burke-965767a/
https://twitter.com/katieburkie
Candice Morgan, California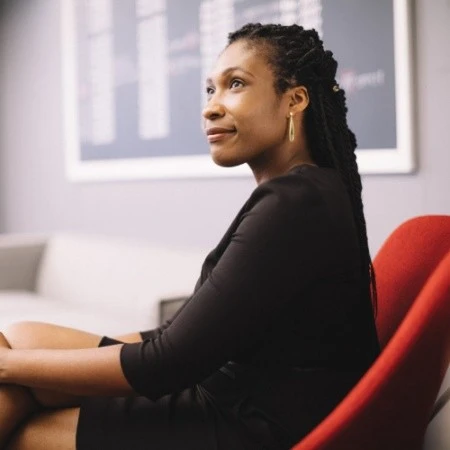 Candice Morgan is awarded Fast Company's Most Creative People in Business and The Root's 100 Most Influential African-Americans. She guides business executives to build inclusive talent strategies that drive diverse recruitment, retention and product customization.
Equity, Diversity & Inclusion Partner at GV
https://www.linkedin.com/in/candicemorgan/
https://twitter.com/Candice_Mmorgan
Ambrosia Vertesi, Canada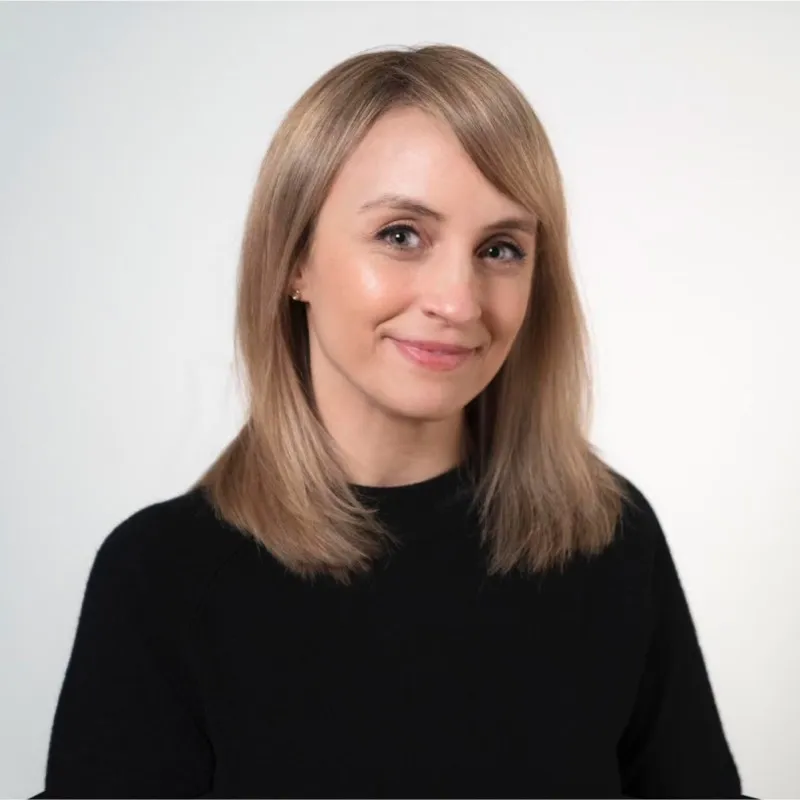 Ambrosia is keynote speaker, talent leader with the unique ability to profoundly connect at a human level while maintaining a steady gaze on strategic horizons and anticipating trends & change. She has a passionate curiosity for storytellers, social HR, employer branding, disruptive technologies, and entrepreneurial approaches.
Chief People Officer, Ironclad
https://www.linkedin.com/in/ambrosiavertesi/
Aline Lerner, USA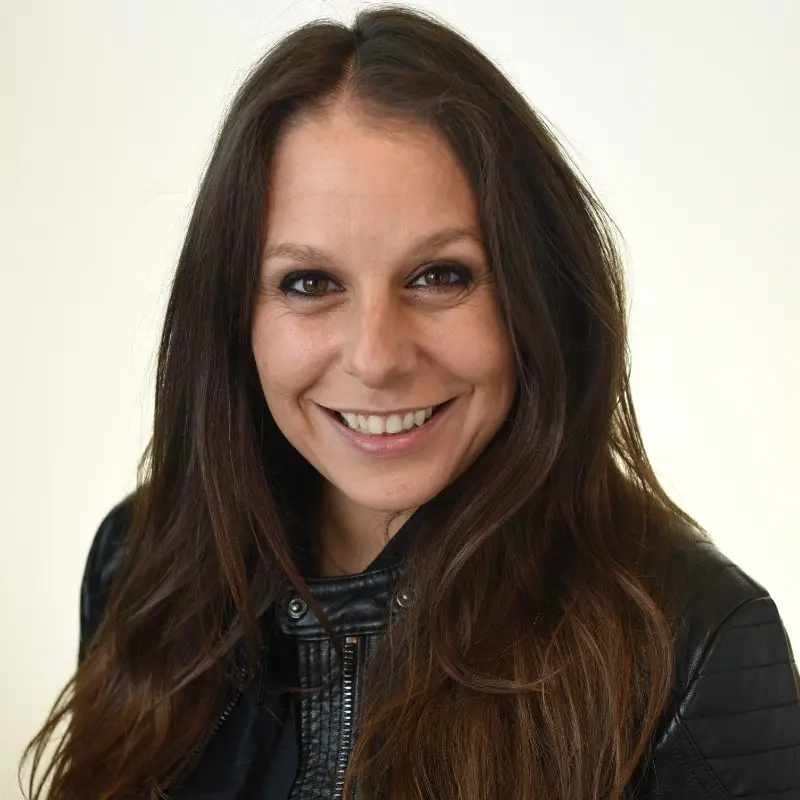 Aline Lerner, CEO of Interviewing.io, has been on every side of the software engineering hiring equation. She is an expert in understanding technical recruiting needs in software engineering and accurately evaluating candidates, and creatively generating leads for our open positions. Aline writes for Forbes and Business Insider.
Co-founder/CEO of interviewing.io
https://www.linkedin.com/in/alinelerner/
https://twitter.com/alinelernerLLC
Marie Artim, USA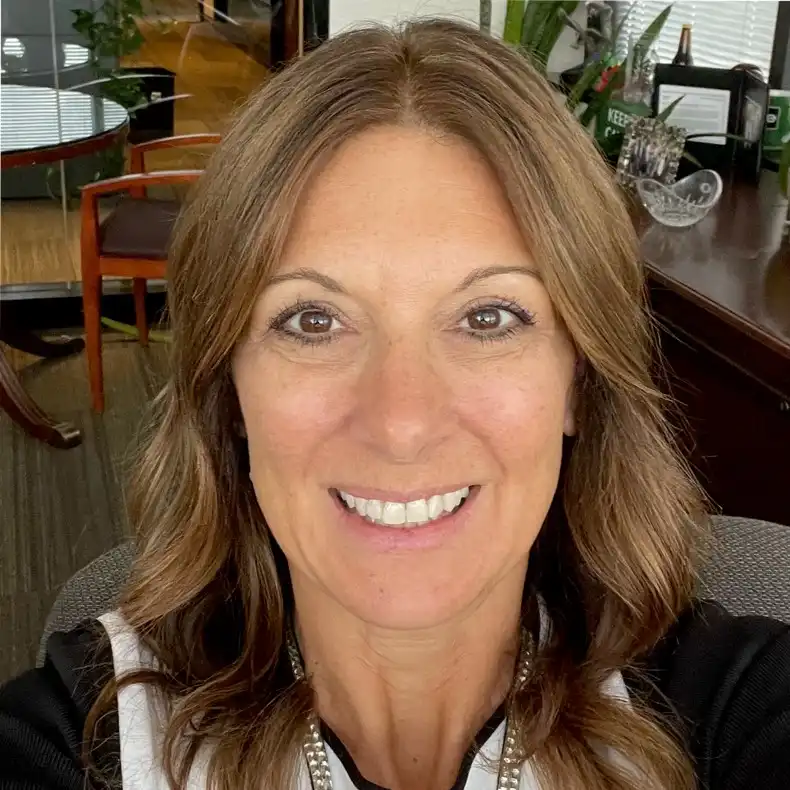 Marie Artim talent acquisition leader responsible for company-wide strategies and directives that involve advertising, marketing, interactive media, training and tools for nearly 200 enterprise recruiters whose hires include more than 9,000 university graduates each year. Marie also manages strategic partner relationships and collaborates with leadership to develop and implement programs to meet their hiring needs.
Vice President, Talent Acquisition at Enterprise Holdings Inc
https://www.linkedin.com/in/marieartim/
Elaine Orler, USA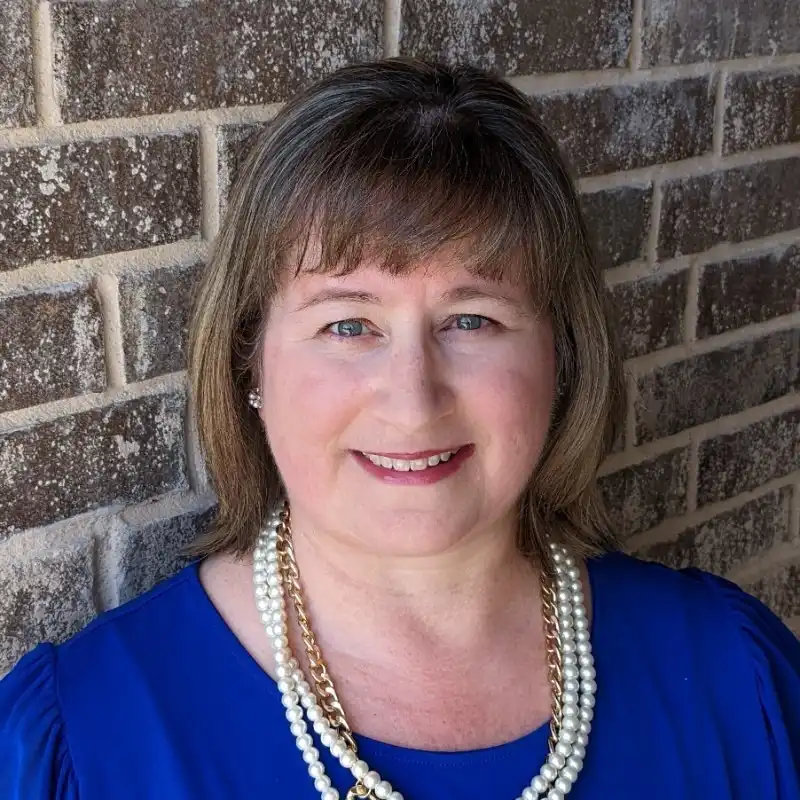 Elaine Orler is a recruiting technology industry thought leader. Considered as one of the talent acquisition thought leaders, Elaine Orler has been designing and implementing global Talent Acquisition and Recruiting solutions as a practitioner and a consultant for more than 25 years.
Involved in developing and implementing HR solutions since 1993, she has worked with countless clients on dozens of global talent acquisition and management implementations to help them embrace new technologies aimed at improving internal processes and the candidate experience, a topic on which she's regularly quoted in The Wall Street Journal.
Managing Director, Consulting at Cielo Talent
https://www.linkedin.com/in/elaineorler/
https://twitter.com/elaineorler?lang=en
John Leech, Tennessee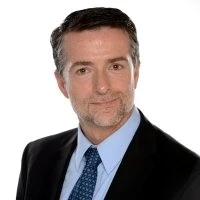 John Leech has been a recognized creative leader in recruitment for over 20 years. John's experience is vast, ranging from leading Recruitment Marketing at Comcast and Recruiting Operations at FedEx, where he won accolades for both organizations in innovation within Talent Acquisition. He was the VP of recruitment for one of the largest privately held staffing agencies in the US.
Senior Director Corporate Talent Acquisition at Bright Horizons
https://www.linkedin.com/in/jleech/
Sarah Wilson, California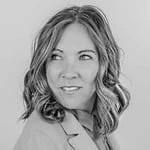 Sarah Wilson is the Chief People Officer at Rokt. After starting her career in contingency search, Sarah has spent the over 15 years in the Talent Acquisition and HR space, consulting for top tier brands on their recruiting and performance management strategies. She has worked with professional services, telecommunications, lending, retail, and tech. Sarah is passionate about creating business-first people strategies that translate into real results.
Chief People Officer at Rokt
https://www.linkedin.com/in/sarahemilyanderson/
Noor van Boven, Germany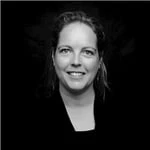 Noor is the Co-Founder at Invested and an expert in scaling the organization while maintaining a high employee experience. She has over 15 years of experience in international Human Resources, specifically building, scaling and transforming organizations. She is a speaker, coach and has a strategic approach in finding the best ways to contribute to organizational growth.
Co-Founder at Invested
https://www.linkedin.com/in/noorvanboven/
https://twitter.com/emvanboven?lang=en
Ivan Stojanovic, Ireland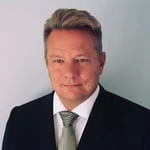 One of the original tech-heads, Ivan earned his stripes at Microsoft managing localization projects in the '90s. This born recruiter went on to lead several successful start-ups in the online-recruitment space while becoming known for his quippy social-media presence as the "Irish Recruiter". Whether it's blogging on the latest HR trend, or trying out the newest tech, Ivan's entrepreneurial spirit drives him to optimize the talent search for recruiters the world over.
Talent Acquisition Manager at Odyssey VC
https://www.linkedin.com/in/ivanstojanovic/
https://twitter.com/IrishRecruiter?lang=en
Chris Raw, Germany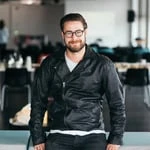 Chris Raw has been working in Recruitment and HR for 15 years within Talent Acquisition, Sourcing, Employer Branding, and HR Technology. More widely known for his work in Candidate Experience at Zalando, an experienced designer at heart where he is fiercely passionate about the way companies treat candidates.
Customer Success Executive, SmartRecruiters
https://www.linkedin.com/in/christopherraw/
https://twitter.com/rawisalegoman?lang=en
Manjuri Sinha, Germany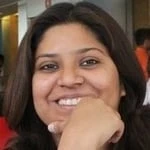 Manjuri is currently heading the Talent Acquisition (including Employer Branding & Onboarding) strategy and team (with 120 plus people) for OLX Group, a Prosus Naspers company across all markets in Europe, India, Indonesia, Latam, North America and Turkey.
She possesses international experience in Tech business Partnering and Talent Acquisition for mid to large organizations and has worked and lived in India, Czech Republic and Germany. Being an avid traveler, she also wears a dual hat of a speaker, mentor and a blogger.
Global Director of Talent Acquisition, OLX Group
https://www.linkedin.com/in/manjurisinha/
Andres Traslavina, Texas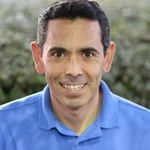 Andres Traslavina is Head of Executive Search at Wholefoods Market. Andres is very well-connected in recruiting circles and is very adept at leveraging a variety of online tools to find, attract and recruit the best talent available. Andres is a speaker, recruitment leader and a mentor.
Head of Executive Search at Whole Foods Market
https://www.linkedin.com/in/traslavina/
https://twitter.com/traslavina
Richard Cho, San Francisco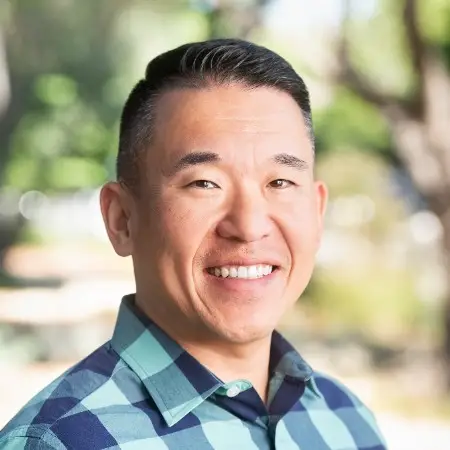 Richard Cho has expertise in building diverse workforce, hiring, employment branding, recruiting operations and analytics, compensation analysis, stock administration, market analysis, recruiting systems (ats, sourcing tools, on-boarding). Senior Recruiting Executive with broad industry background. Richard Has a successful track record of growing companies from 100's to 1000's in a short period of time. Richard was speaker at The National Tech Recruiting Conference & Talent42.
Chief Recruiting Officer at Gem
https://www.linkedin.com/in/richardcho/
https://twitter.com/ChoRichard
Sheila Stygar, Chicago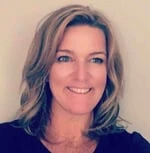 Sheila Stygar is VP, Global talent at AbbVie. She has the expertise in building global talent strategies to attract, hire & retain the best team. Stygar has the ability to cut through complex issues, identifying the root cause and partners to develop pragmatic solutions.
VP, Global talent at AbbVie
https://www.linkedin.com/in/sstygar/
https://twitter.com/sheilastygar?lang=en
Robindro Ullah, Germany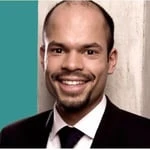 Robindro Ullah is an author, speaker and moderator. He is currently stands for innovations in the context of HR with a focus on recruitment. Robindro has been working in the area of recruiting for over 8 years now and can look back on the entire range of three topics: employer branding, HR marketing and recruiting.
Managing Director at Trendence Institute
https://www.linkedin.com/in/robindroullah/
Piret Luts, Estonia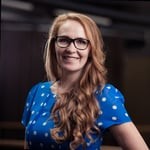 Piret is a Global Head of Sourcing at Nortal, one of the leading consumer lending businesses in the world. She is also the founder of the Estonian event series Recruitment Thursday. Recruitment is not just a job. It is a lifestyle and a passion for her. Piret is driven by a desire to make the hiring process better for everyone, especially candidates!
Global Head of Sourcing at Nortal
https://www.linkedin.com/in/piretluts/
https://twitter.com/iivel?lang=en
Elke Jorens, Belgium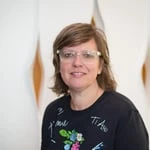 Elke is the Head of HR Business Partners and Deputy CHRO at Euroclear and responsible for the hiring done in the 100+ countries of the EMEA region and covering all businesses from Sales, Marketing, Services to Engineering and Corporate Functions. Prior to this role Elke was the HR Director for Microsoft Belgium and the Talent Acquisition lead for West Europe. Before Microsoft, Elke had an extensive career in the consulting business of Accenture. Director Talent Acquisition EMEA at Microsoft.
Head of HR Business Partners and Deputy CHRO at Euroclear
https://www.linkedin.com/in/elkejorensmicrosoft/
https://twitter.com/elkejorens?lang=en
Danielle Monaghan, Seattle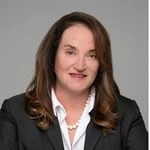 Danielle is a strategic Human Resources Leader who can effectively partner with business and technical leaders to develop world-class people programs. Her specialties are human resources, succession planning and leadership development, staffing, sourcing, workforce planning, management and talent engagement, organizational efficiency, diversity, executive recruitment, technology utilization. Have a look at Danielle's article on 'Essential skills to rock the Recruiting Leader role.
VP, Global Talent Acquisition at Amazon
https://www.linkedin.com/in/daniellemonaghan/
https://twitter.com/danimonaghan?lang=en
Tony Lioi, Detroit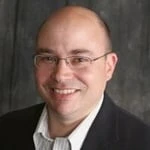 Tony is a Technical and Professional Recruiting Expert with experience in the areas of recruitment and selection, project & people management, interviewing, career development & training, vendor management, and recruitment technology assessment, implementation and management.
Director - Talent Acquisition Technology at BAYADA Home Health Care
https://www.linkedin.com/in/tonylioi/
Julia Levy, Georgia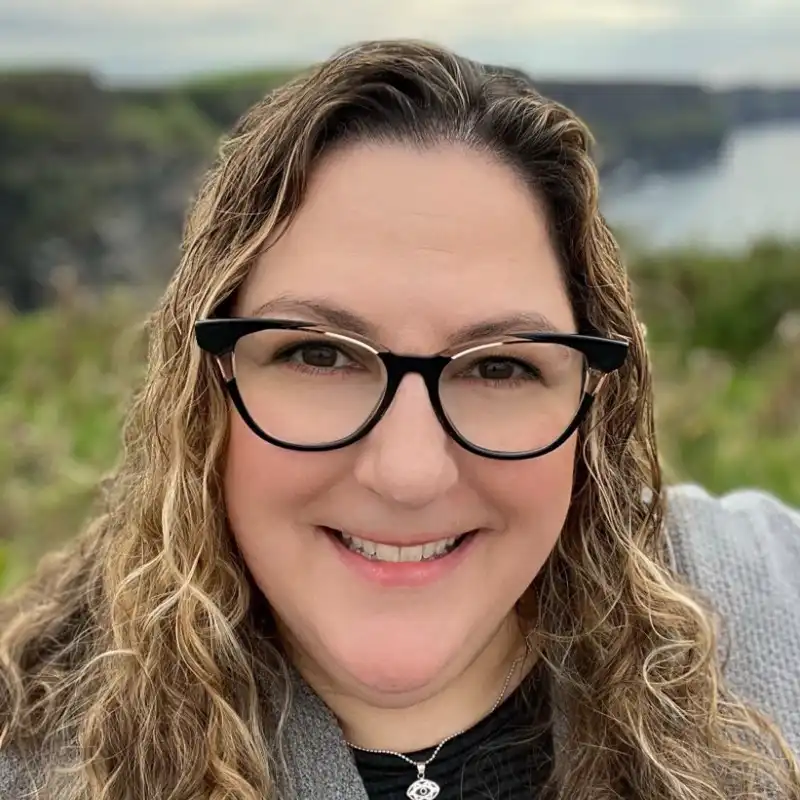 Julia Levy is a talent acquisition and recruiting leader. Her passion is to help people and find meaningful work. She is a coach, speaker and recruiting expert. Julia areas of expertise include, recruitment marketing, candidate experience, strategic planning, diversity strategies, workforce planning.
Head of Global Talent Acquisition at CommScope
https://www.linkedin.com/in/juliamlevy/
https://twitter.com/recruitingjulia
Conni LaDouceur , Maryland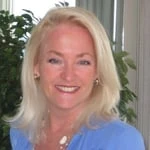 Conni LaDouceur is a talent sourcing expert. She consults to many of the world's most admired companies and search firms as chief sourcing strategist, pursuing her passion for matching people and opportunities by blending art and science in sourcing. Conni has empowered talent acquisition and sourcing teams at PepsiCo, Microsoft, KPMG, Starbucks, MetLife, GlaxoSmithKline, Burger King Corp, Aon Hewitt, Lockheed Martin, TJX, Hershey's, Wells Fargo, a leading RPO and at many conferences and recruiting summits the world over.
CEO & Chief Sourcing Strategist EQC Talent Sourcing Experts
https://www.linkedin.com/in/connil/
https://twitter.com/sourcingguru?lang=en
Thomas Boyle, Florida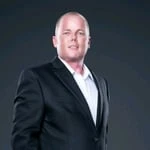 Thomas Boyle has over 20 years of experience in designing, implementing, supporting and marketing SaaS Talent Management solutions. With a focus on talent acquisition and a passion for technology, he has consulted with hundreds of enterprise organizations to understand their unique business challenges and help to assemble the right process, technology and approach to achieve the results they are looking for. He has been a contributor to both industry and mainstream media outlets including Forbes, LinkedIn, and HCI, ERE, Mashable, Glamour, and HRBartender.
Regional Vice President of Sales at Fuel50
https://www.linkedin.com/in/thomastkb/
Nissa Booker, New York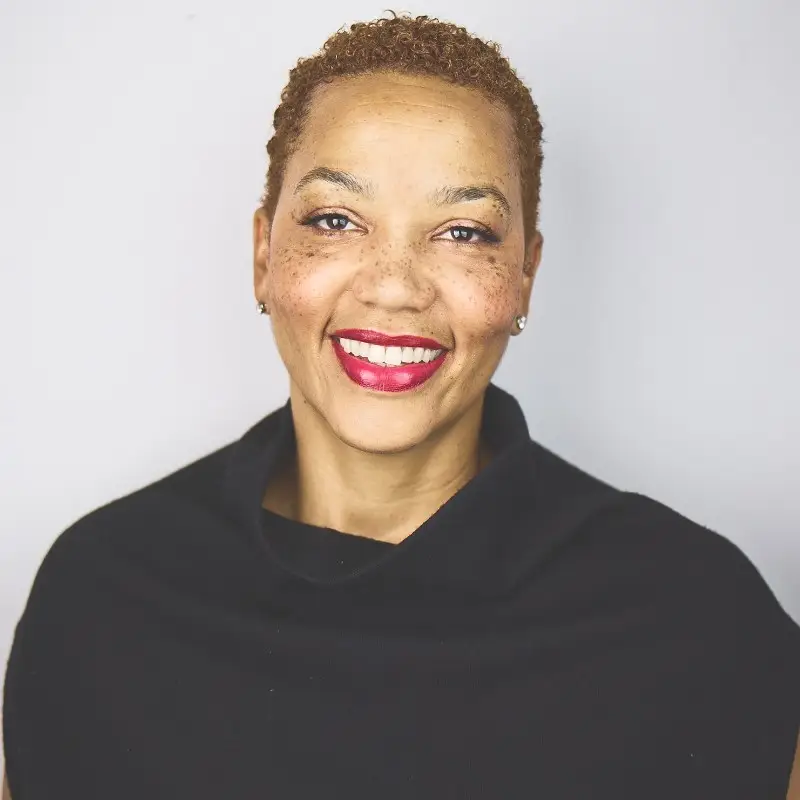 Nissa is an experienced recruiting lead and former journalist, she has worked in a variety of roles spanning from news production to talent recruitment and development. Booker has recruitment experience with both legacy media and new media and have settled squarely in the heart of digital. Her expertise includes editorial and production recruitment, implementing employee development and training programs, diversity strategy, mentoring program development and management.
Head of Tech Recruiting at Gray Scalable
https://www.linkedin.com/in/nissa-booker-b0322a3/
Susan lee, New York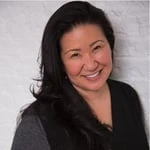 Susan lee is an executive-level professional with experience in all aspects of Human Resources. She is a talent leader with expertise in Organizational Planning & Development, Performance Evaluation, Management Training, Senior Leadership, Change Management, Employee Relations, Compensation Analysis, Recruiting & Retention, Diversity & Inclusion, Development & Integration of HR Programs & Policies, Culture-Building & Process Implementation.
Author at HarperCollins Publishers
https://www.linkedin.com/in/syleegurl/
https://twitter.com/syleegurl?lang=en
Jolen Anderson, San Francisco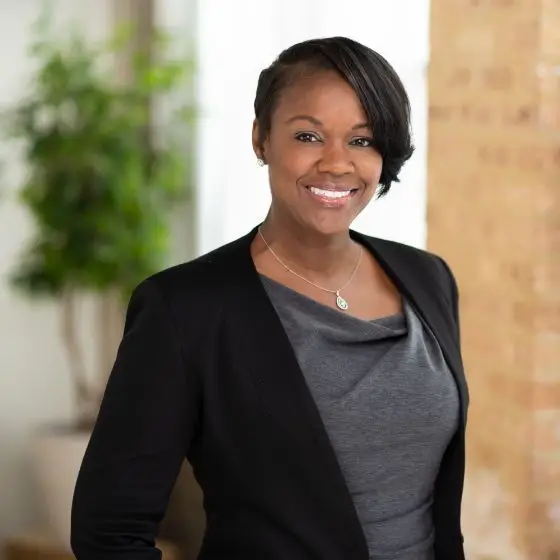 Results driven leader with diverse experience, strong leadership and communication skills. Jolen has a proven ability to help organizations develop business focused solutions addressing key needs in the areas of legal, human resources and diversity and inclusion. She has the ability to develop innovative yet pragmatic approaches to resolving complex issues as well as demonstrate commitment and passion for promoting talent with a particular emphasis on Diversity & Inclusion.
Global Head of Human Resources at BNY Mellon
https://www.linkedin.com/in/jolen-anderson-5616762/
Neil Frye, San Francisco

Neil is the Chief People Officer at Dotmatics; helping to lead teams developing and executing amazing People processes for a growing high-tech firm that is expanding globally. Neil leads the teams delivering Recruitment, On boarding, HR data admin, Global Mobility, Contingent Workforce and People Analytics across 10 countries.
Read Neil's blog on 'How to talent in the ever changing world of work'
Chief People Officer at Dotmatics
https://www.linkedin.com/in/neil-frye-54755319/
If you find yourself in need of a second opinion, advice on a touchy subject, a community of other recruitment professionals to chat with, or simply the latest news in your industry, then be sure to check out the top recruitment thought leaders.
Add your favorite recruitment expert to the list!
Every HR professional will have their favorite HR Experts/Diversity Leaders/Talent Acquistion Thought Leaders that they absolutely swear by. If your favorite HR Influencer is not on the list, do let us know in the comments section. We would be happy to add them!
About iMocha –
iMocha is one the world's largest recruitment assessment tool for pre-employment skill testing. iMocha aims to help you recruit better & faster. We provide 2500+ skills assessment tests for various industry domains from IT, Sales, Marketing, Database, ERP, Design, Engineering, AI, Business skills, Aptitude, Language & Communication, Finance, Software testing, software development & many more. Visit us & enjoy the world of happy skill testing!